By: Ross Sutton
About two months ago, I wrote my first trade deadline predictions blog of the season, but we now have much more clarity on which teams will be buyers and which teams will be sellers from now until the July 30th deadline, so here are some updated predictions.
Jose Berrios: New York Yankees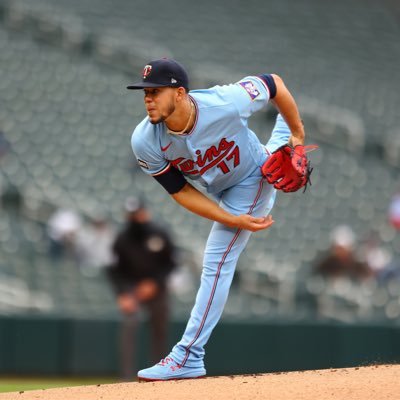 The Twins have been one of the biggest disappointments of the 2021 season, and people around the league expect them to be sellers at the deadline this year. Jose Berrios is the Twins best starting pitcher (he currently has a 3.36 ERA) and he is signed through 2022, so if Minnesota decides to shop his name around the league, they will be able to receive some quality prospects in return. There are a ton of teams that would love to add Berrios to their rotation (likely as the second or third starter), so it is hard to pinpoint one team that is most likely to trade for Berrios, but I think that the Yankees are the best fit for him right now. The Yankees are experiencing the same problem that they have been trying to correct for a few years now, and that is a lack of consistency from their starting rotation. With even Gerrit Cole struggling recently, the Yankees appear to need another starter to be legitimate playoff contenders, and Berrios might be the best starter that becomes available this year.
Craig Kimbrel: Houston Astros
Until recently, it was unclear whether the Cubs would be buyers or sellers at the deadline this year, but now that the Cubbies have lost a whopping 11 games in a row, people around the league seem to think that they will be sellers in the next few weeks. If the Cubs are in fact sellers this year, then Kimbrel could be one of the hottest names on the trade market. Kimbrel has found his old form, as he currently has a minuscule 0.59 ERA and 20 saves in 30.2 innings pitched. Not only is Kimbrel dominating opposing hitters again, but he is signed through 2022, so any team that trades for him will have him next year as well. The Cubs recent skid and Kimbrel's elite play has league executives talking, and according to Buster Olney's Tweet below, one executive expects either the Astros or A's to land Kimbrel if he is traded.
The Astros are playing at an extremely high level right now as they currently lead the MLB in run differential at +140. Despite their great play though, the Astros could still use some help in their bullpen, as they have blown 13 save opportunities so far this year. If the Astros were able to make a move for Kimbrel, they would almost certainly be the favorite to win the American League. In addition to the Astros, A's, and Red Sox, I also think that the Blue Jays would be a great fit for Kimbrel, as they have only converted 15 of their 25 save opportunities this year.
Trevor Story: Oakland Athletics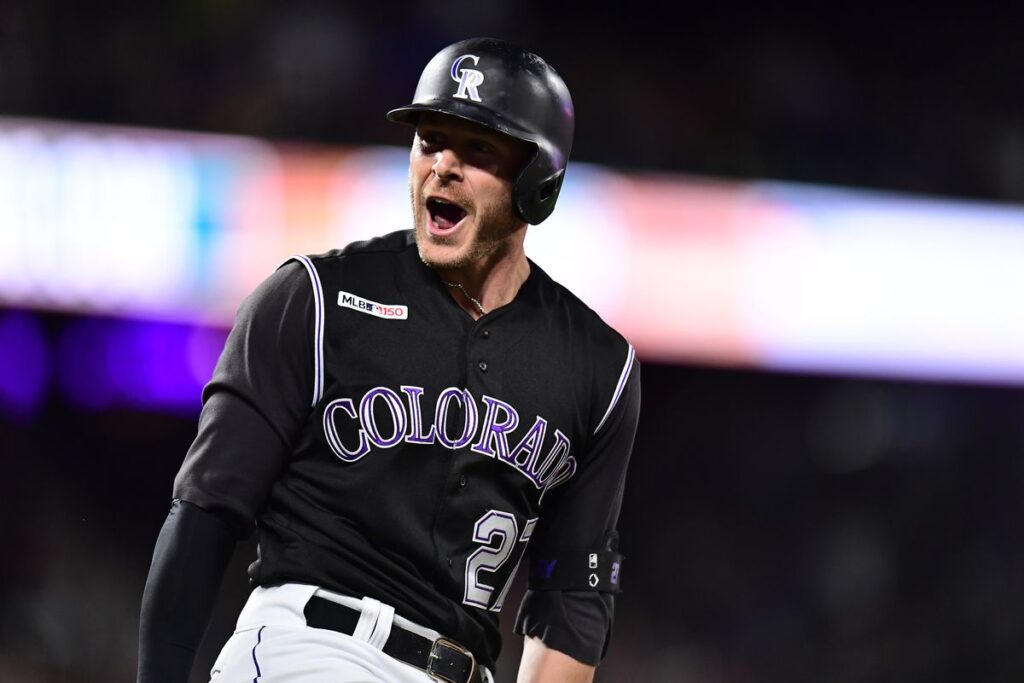 When I wrote my first trade deadline predictions blog, I had the Braves trading for Story, but with Atlanta not playing up to expectations this year, I'm not sure how likely they are to make a big trade. Meanwhile, the Athletics currently have possession of the second Wild Card spot and are 4.5 games behind Houston in the AL West. Story's high salary might make some think that a team like the A's would be out on a potential trade for the superstar shortstop, but he is only signed through the end of this year, so there would not be much of a financial commitment attached to making this trade. The A's are a really good team, but their current shortstop, Elvis Andrus, is a shell of what he once was with the Rangers as his current OPS is only .588. If the A's were to pull off a trade for Story, the massive upgrade at shortstop might be enough to put them ahead of the Astros by the end of the regular season.
Joey Gallo: Chicago White Sox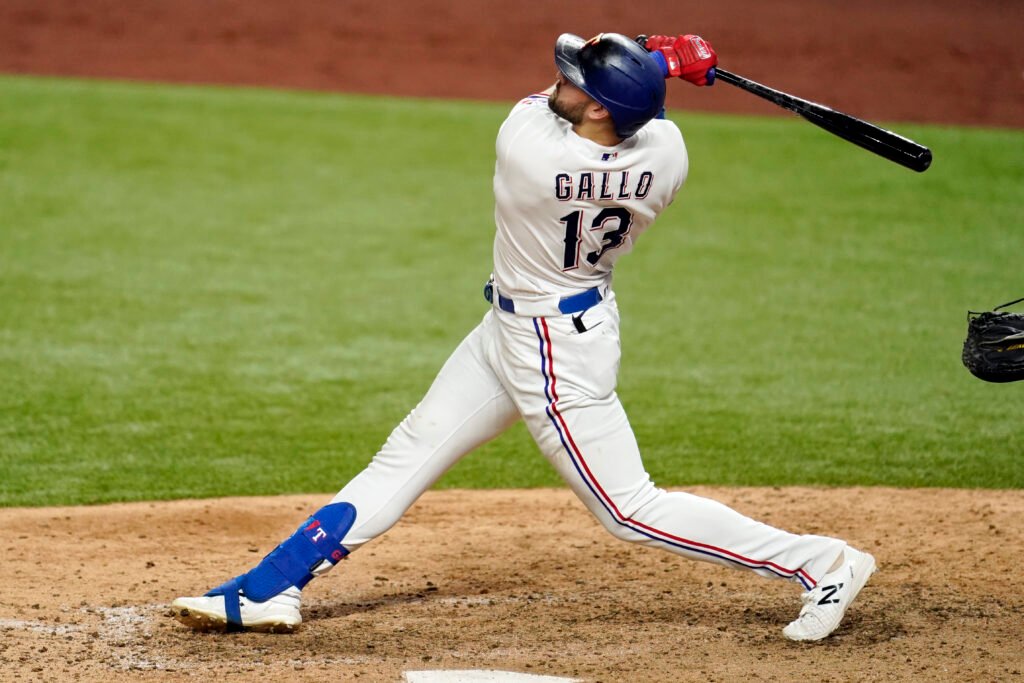 Even two months after my first trade deadline predictions blog, I still think the White Sox are the best fit for Joey Gallo and his mammoth power. Despite a number of injuries to some of their best players, the White Sox have played really well this year, as they currently have a commanding 6.5 game lead over the second place Indians in the AL Central. The White Sox are supposed to have some of their injured stars come back this season, but they have the seventh fewest home runs in the MLB right now, and Gallo could easily slide in and play right field for the White Sox as they just DFA'd Adam Eaton this morning.
Jon Gray: Philadelphia Phillies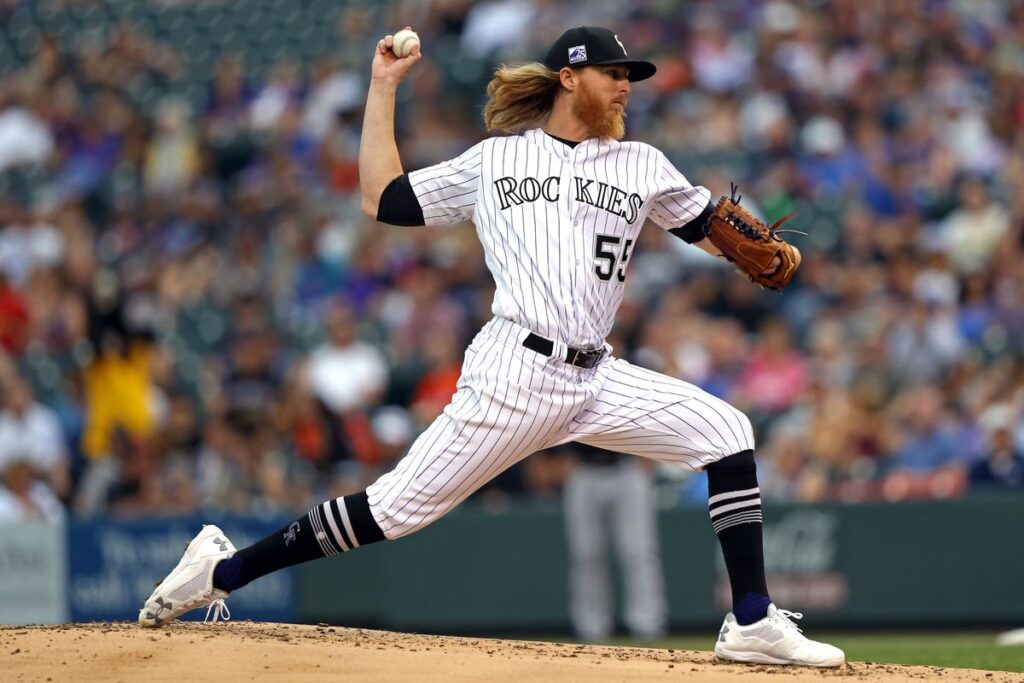 Ever since the Rockies traded Nolan Arenado back in February, everyone has expected the Rockies to be sellers at the deadline. Those people have been spot on with that prediction, as the Rockies are fourth in their division and 13 games back of a playoff spot. Gray is also a free agent after this season, so the Rockies have every reason to try to get some assets in return for a pitcher that is unlikely to re-sign this offseason. I previously predicted that Gray would be traded to the Red Sox (and I still think that would be a good fit), but the Red Sox pitching is still performing well and Chris Sale is expected to return from Tommy John surgery later this year, so they might prioritize improving other aspects of their team in the coming weeks. On the other hand, the Phillies are in desperate need of another starting pitcher as no one in their rotation has been very good this year other than Zach Wheeler who has been nearly unhittable. Despite being a game below .500, Philadelphia is currently in second place in the NL East, 4 games behind the Mets. If the Phillies were able to trade for Gray, he would slide into the Phillies rotation quite nicely as the third starter behind Wheeler and Nola, solidifying that group for a playoff push.
Adam Frazier: Boston Red Sox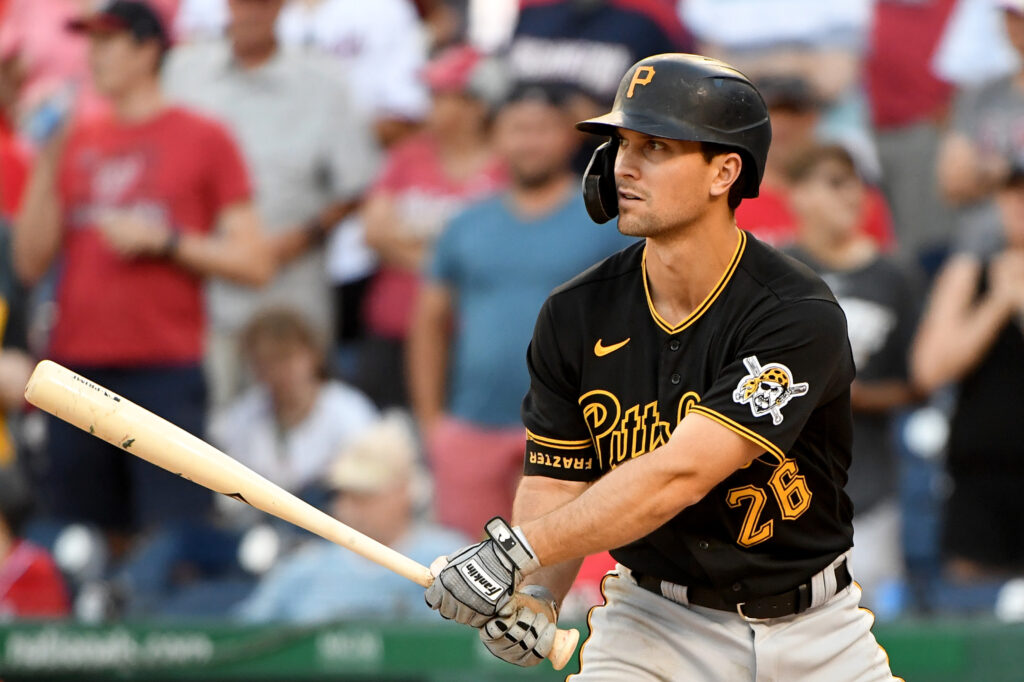 Much like the Rockies, the Pirates are a team that everyone correctly assumed would be in a position to sell at this year's trade deadline. Adam Frazier has been a bright spot for the Pirates this year though, as he is currently batting .325 with a .855 OPS. Frazier is signed through 2022 with one year of arbitration eligibility remaining, and he offers some versatility in the field as he can play second base and left field, so there will certainly be teams calling Pittsburgh inquiring about Frazier in the coming weeks. I think that the Red Sox would be a great fit for Frazier because Boston has been starting Christian Arroyo at second base recently, and although he has played fairly well, Frazier would be an upgrade at the position. At the very least, trading for Frazier would give the Red Sox the opportunity to have a platoon at second base depending on pitching matchups as Arroyo hits right-handed and Frazier hits left-handed. This move would also give Boston some nice depth on offense. In addition to the Red Sox, I also think that the White Sox would be a great fit for Frazier since their starting second baseman Nick Madrigal is now out for the year due to a torn hamstring that required surgery.