By: Ross Sutton
Now that we are a little more than a month into the MLB season, we have an idea as to which teams might be sellers prior to the July 30th trade deadline. Therefore, we can also make predictions as to which players might be coveted by contenders that are trying to push themselves over the top to reach their playoff goals. So with that being said, here are my predictions as to which players will be traded this summer and which teams I think will trade for them.
Trevor Story: Atlanta Braves
The Rockies are currently 12-23, and it doesn't seem likely that they improve any time soon after trading the face of their franchise (Nolan Arenado) this past offseason. Story is on the final year of his contract, so it might not take THAT much to acquire him from the Rockies who might just be looking to get anything of value in return for their star shortstop that is not expected to re-sign with them this winter. The Atlanta Braves have established themselves as one of the best teams in the National League over the last few years, but they have consistently come up short in the postseason, so I think they could be interested in bolstering their offense as the deadline approaches. Even though the Braves might be more inclined to trade for some pitching at the deadline, I think Story would be a good fit on the Braves.
John Means: Los Angeles Angels
Stop me if you've heard this before, but the Angels need to improve their pitching if they're going to be legitimate contenders. The Angels currently have the third-worst team ERA in the MLB, and one would think that they will try their best to contend while they have Mike Trout and Shohei Ohtani playing at such elite levels. Furthermore, despite being in last place in the AL West right now, the Angels might have a window to win the division a few times in the coming years, as the Astros continue to lose their top players from year's past. Meanwhile, John Means is in the midst of a breakout season, as he currently has a 1.21 ERA in eight starts. The Orioles haven't been terrible this year, but no one expects them to be playoff contenders this year or next, so they might want to capitalize on Means' extremely high value. Means would likely get the Orioles an enormous haul if they were to trade him, as he doesn't even reach the three years of salary arbitration from his rookie contract until next year, so he is under team control through 2024 at a very team-friendly price. Since Means is under team control for so long though, the Orioles might want to just keep him for when they could potentially make the playoffs; but if they do trade him, they would surely get some high-quality prospects in return.
Joey Gallo: Chicago White Sox
The Rangers have played well at times this year, but they are another team that most people expect to be in a position to trade some of their better players as the deadline approaches. Joey Gallo has established himself as one of the best power hitters in the league, and with injuries to outfielders Luis Robert and Eloy Jimenez, the White Sox could be a great fit for the White Sox. Not only have the White Sox had some serious injuries to their top outfielders, but they have hit the third-fewest home runs in the MLB so far this season, so Gallo could potentially fill two needs at once for the White Sox. Gallo is under contract via arbitration this year and next, so the White Sox would have control over him in 2022 as well if they traded for him.
Max Scherzer: Oakland Athletics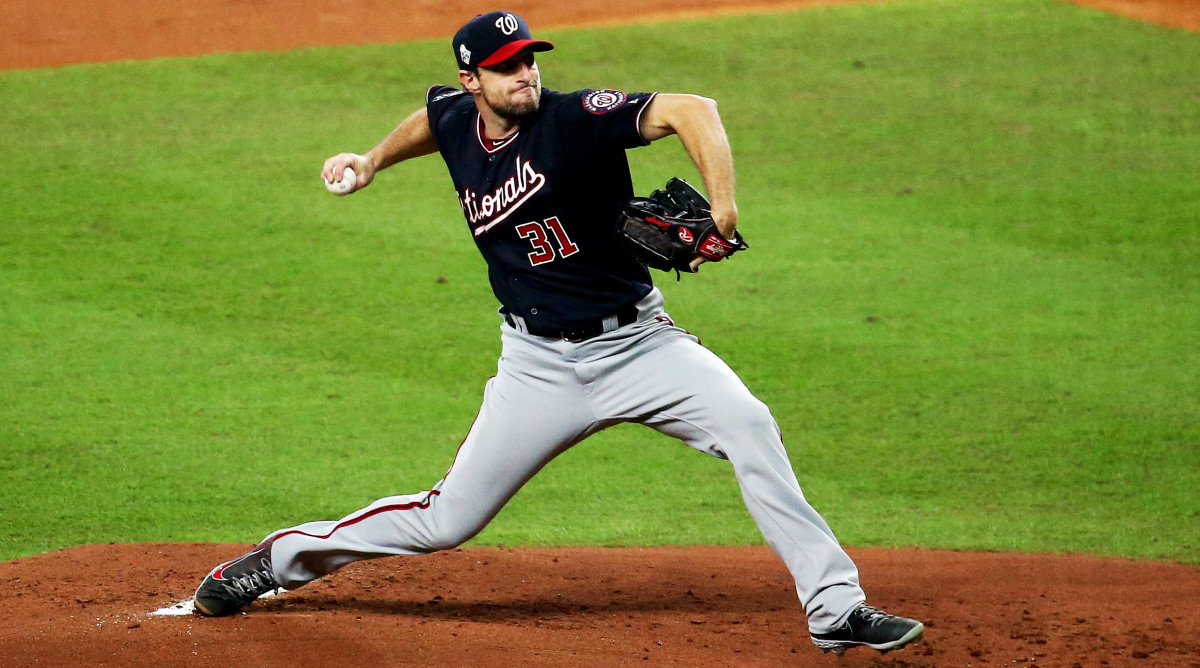 Oakland is yet again playing well and they currently sit atop the AL West, but they are 15th in the MLB in team ERA, so I think they could potentially trade for Max Scherzer later this summer. This might be a bit of a crazy trade prediction since the A's never have high-salary players on their roster, but with Scherzer on the last year of his contract, Oakland might be willing to open their check books for a proven ace that could lead them to some playoff success. Furthermore, the Nationals have been disappointing this year, and in a deep NL East, they might be inclined to trade Scherzer at the deadline.
Jon Gray: Boston Red Sox
The Red Sox have been one of the most pleasant surprises in the league this season, and even though their pitching has been good enough to be competitive so far this year, the Red Sox could very well decide to bolster their starting rotation at the deadline as they are only 14th in the MLB in team ERA. Jon Gray would be a great fit for the Red Sox, as he is in the last year of his contract and is only being paid $6M this year, so if Boston traded for him around the deadline, they might be able to make the finances work so that they remain under the luxury tax threshold (they are currently about $3M under the threshold). Additionally, Gray is having a pretty good year in 2021, as he currently has a 3.12 ERA in seven starts. Lastly, as I mentioned before, the Rockies are very likely to be sellers at the deadline this season, so trading Gray for some prospects makes plenty of sense.