The NFL is making attempts to add new uniforms year in and year out in order to excite the fans and intrigue them in buying their teams new jersey. Some are wildly out there, some are generic, and some are classics. Does your team's favorite jersey match what fellow Nosebleed writer, Chris Falcon, and I have to say? Check out Part 1 here and part 2 right here: (Top NFL jerseys part 2) Let's do this!
AFC East
New England Patriots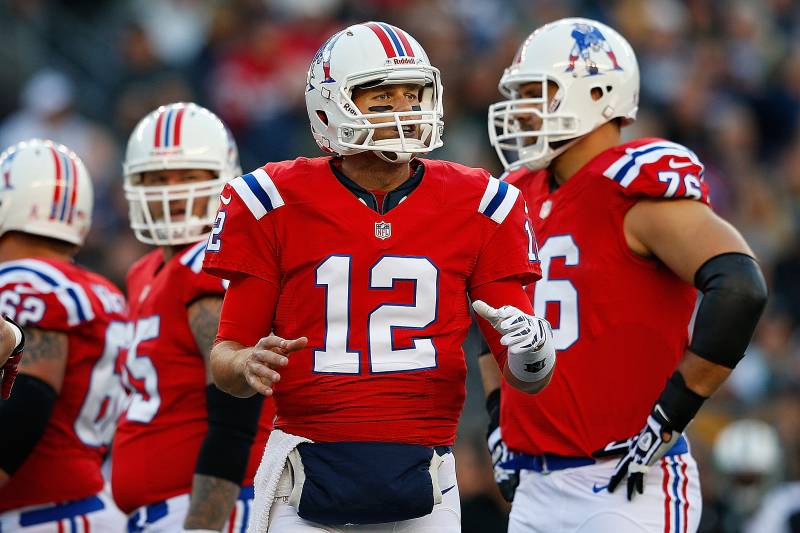 To start this blog, why not start with the defending Super Bowl champions? There shouldn't be any argument over which of their jersey's is the nicest. The red throwbacks are too clean and add in the white helmet with the retro logo and it's game over. Next question.
Miami Dolphins
The Dolphins home teal jerseys are their best kit. The teal mixed with the orange is a perfect representation of a Miami lifestyle with the bright colors popping out. The jersey is better than the team, that's for sure.
Buffalo Bills
The Bills getting rid of the navy uniforms and moving to a royal blue and red color scheme has their jerseys looking real clean. My personal favorite is their home blues, but maybe that is just because they turned into a U.S.A. hockey jersey during the 2018 World Juniors in Buffalo.
New York Jets
Trying to pick their "best" jersey is like going to the dollar store and trying to find the best item. You can try, but nothing is that great, because it's from the dollar store. The Jets have switched up their army green jerseys to a new, modern look, but in the process, they designed jerseys that belong in the XFL. I'm going with their new black jersey as their best, mostly because it is hard to mess up with that color. Watch out for the 2019 XFL Jets.
AFC North
Baltimore Ravens
For the Ravens, I'm going with their purple jerseys as their best. Purple is a color you don't see very often in pro-sports, and watching Lamar Jackson ball out in purple and black makes it that much sweeter. Sexy.
Pittsburgh Steelers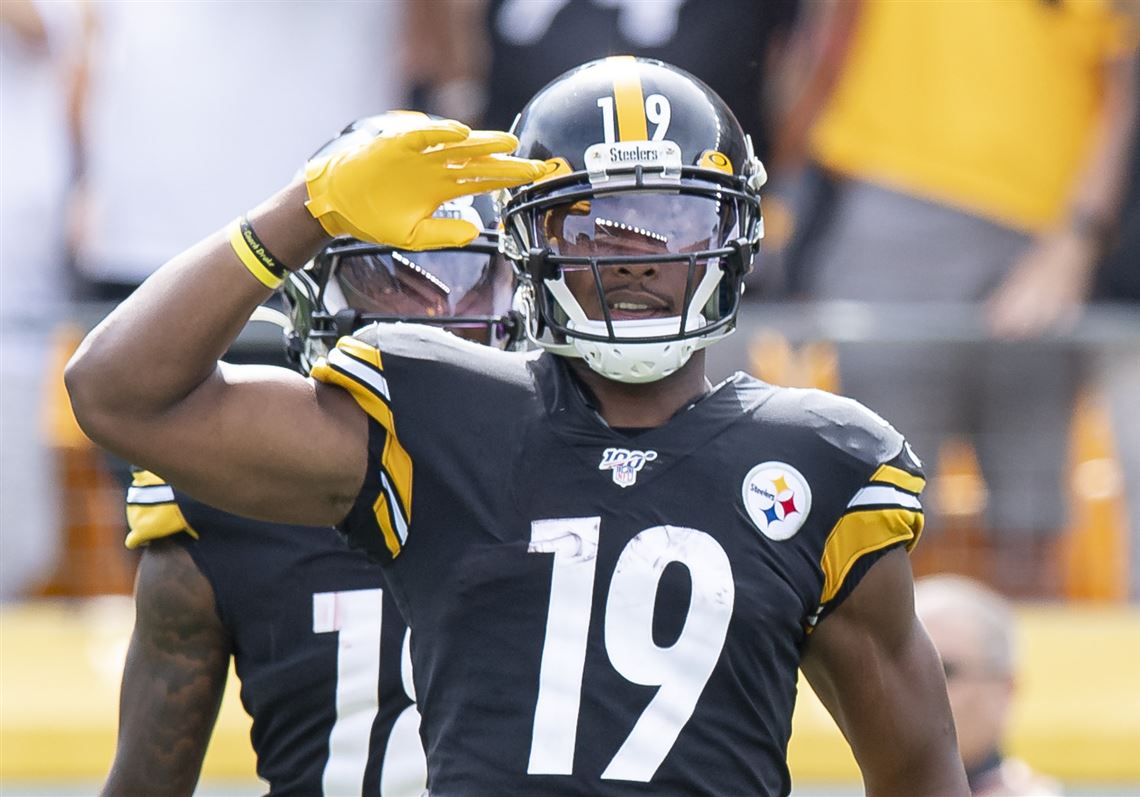 Pittsburgh is one of those cities where every pro-sports team wears the same colors and I respect that. Black and yellow. I'm going with their traditional home jerseys of black jersey, yellow pants; an embodiment of the city itself.
Cleveland Browns
For a team that is named after a color, it's odd that they have a tough time ever actually wearing brown. So for that, their best jersey is their all brown color rush. They won in Baker Mayfield's debut in them, and it's no coincidence. If you are the Cleveland Browns, stop wearing orange.
Cincinnati Bengals
The Bengals have one of the most unique uniforms in all of the NFL. A helmet of all tiger stripes, along with even more stripes on the jersey is a bold move for a pro team, but I think they've made it work to their best ability. To best represent who they are, I'm going with their alternate orange jersey kits.
NFC East
Dallas Cowboys
Dallas has arguably the most well known logo in all of sports. They are a very traditional team, and I like their white jerseys with the silver pants. It's clean, it's well known, and that's what Dallas Cowboys football is all about.
Philadelphia Eagles
The Eagles are another team with a unique helmet, incorporating the Eagles wings. Their cleanest jerseys are exactly what they wore when they were crowned Super Bowl Champions in 2018, with their green jerseys and white pants.
New York Giants
Picking the Giants best jersey was one of the easier decisions. Take a look at their white color rush uniform for 5 seconds and try not to fall in love with them. All white everything with a new look helmet that spells out Giants is as good as it gets.
Washington Redskins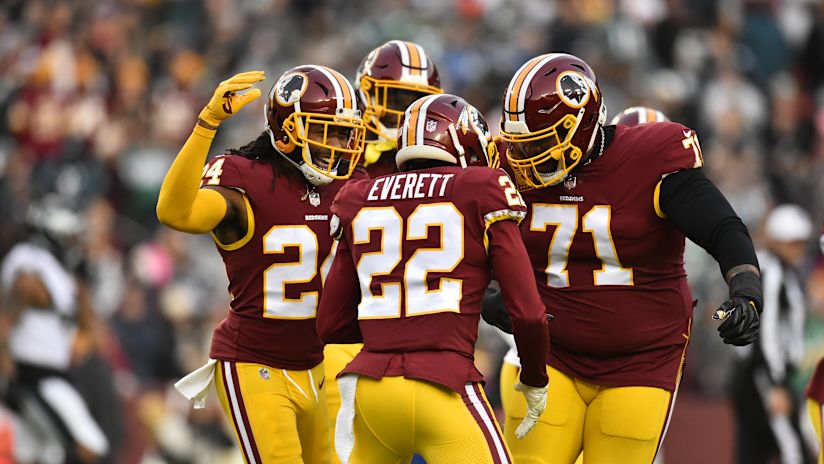 Probably a biased take here since I am a Skins fan, but the burgundy and gold look is their best uniform option. It ties together all of their colors and matches the helmet perfectly. It looks better than their white, and anything will beat when they wore the atrocious gold color rush uniforms.

NFC West
LA Rams
The Rams royal blue and gold uniforms are incredible. It is a perfect mix of old school and new school, with colors that pop for some of the NFL's best stars to shine on a big stage.
Seattle Seahawks
The Seahawks have a one of a kind color rush jersey with an all neon green look. It's unlike any other team's jersey with how bright and out there it is, and for that reason, I love it.
San Francisco 49ers
The 49ers jerseys haven't changed in decades. The red jersey and gold pants worn by Jerry Rice and Joe Montana are the same one's worn by Jimmy G and Richard Sherman. The traditionalist approach is something not many NFL teams are doing nowadays, but these jerseys are too classic to try and change up, I love them.
Arizona Cardinals
Arizona has some of the worst jerseys, with no real detail in the jerseys, and an all white helmet. By default, I'm picking their white jerseys because it incorporates all the team colors.