Over the last decade, there has been a rise in elite talent by United States born hockey players. Players such as Patrick Kane, Jack Hughes, and Auston Matthews have received the most hype and attention, but the players behind them are pretty damn good as well. As an American and of course a hockey fan, I am sick of hearing about how Canada dominates the game of hockey. I am not here to prove otherwise, but what I am here to do is display how U.S.A. hockey is coming closer and closer to evening the playing field on a hypothetical international stage. Below, I will provide you my 23-man roster for the men's U.S.A. hockey team if the Olympics began today.
Forwards:

Defensmen: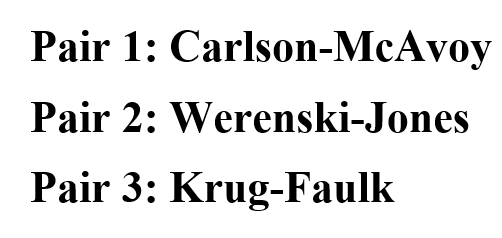 Goalies:

Reserves: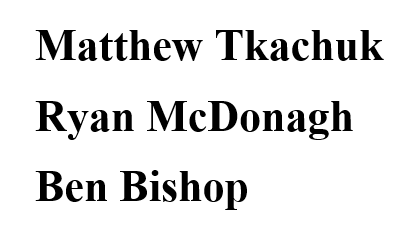 That is a pretty solid 23-man roster if it's up to me. Is it as good as Canada's would be? Not quite, but this team on paper can compete for gold any day of the week. The offense would be the team's weakest point. The top two lines are awesome, but the bottom two are a bit worrisome. Jack Hughes is going to be a great player, but is he at the level to compete against the likes of McDavid, Tavares, or Bergeron that would likely make up team Canada's top three centers. The same can be said for Max Pacioretty, he is a solid NHLer, but he cannot keep up with those three Canadien centers.
Defense and goaltending make up the team's strongest part. Any of the three D pairs I composed could be the top pair. This is significant because it shows depth and little to none drop in talent throughout. Lastly, the goaltending is ridiculous; team U.S.A. could throw any of those guys out there and expect elite quality goaltending.
Well there it is folks, that is my lineup for team U.S.A. if the Olympics began today. Let us know what your 23-man roster would look like by tweeting, @NHL_Nosebleed, on Twitter or commenting below on this post!