I wouldn't call myself the most superstitious person or anything, but 2019 has been an eye-opening year in the world of sports, and it all started just eight days into the new year. I grew up in suburban Maryland, about 35 minutes to both Washington, DC and Baltimore, MD. On top of that, I am only about two hours from Philadelphia. A sports fan's dream place to grow up really, and I had never been to Wells Fargo Center, home of the Philadelphia Flyers. While on my winter break, my friend who had already been, was pushing me to go to a Flyers game, as he claimed their goal horn could "vibrate your entire body."
The night of January 7, the St. Louis Blues came into Philadelphia, sitting at the bottom of the standings, and rookie goalie Jordan Binnington was making his debut in net for St. Louis. A lousy last place team coming into town and a rookie goalies debut, and this night looked like it would be an easy win for the underperforming Flyers at home, right? Wrong. January 7, 2019 is the game that the Blues turned their entire season around. Binnington shutout the Flyers 3-0 to start his NHL career, meaning I didn't even get to hear the goal horn, a vital reason in why I came. The team was then taken to a St. Louis bar in Philadelphia, and found their victory song, Gloria, on that exact night. After that date, the Blues went 29-9-5 to close out the regular season, with Binnington leading the charge. The Blues continued their hot streak and won the Stanley Cup in June, and I can say I was there when it all started.
Now fast forward a couple months to a different place and a different sport. I came home in May to my Washington Nationals being a laughing stock, but I still could not wait to go back to Nationals Park. One of the games I decided to go to this year was on May 24th against the Miami Marlins. Entering that game, the Nats were 19-31, and had under a 1% chance to win the World Series. On that day, the Nats entered the bottom 8th inning of a rollercoaster game down 9-8. In the bottom of the inning, Juan Soto hit a 3-run homer, followed by Matt Adams hitting a solo shot, putting the Nats up 12-9. Washington won the game 12-10 and have been the best team in baseball since that date.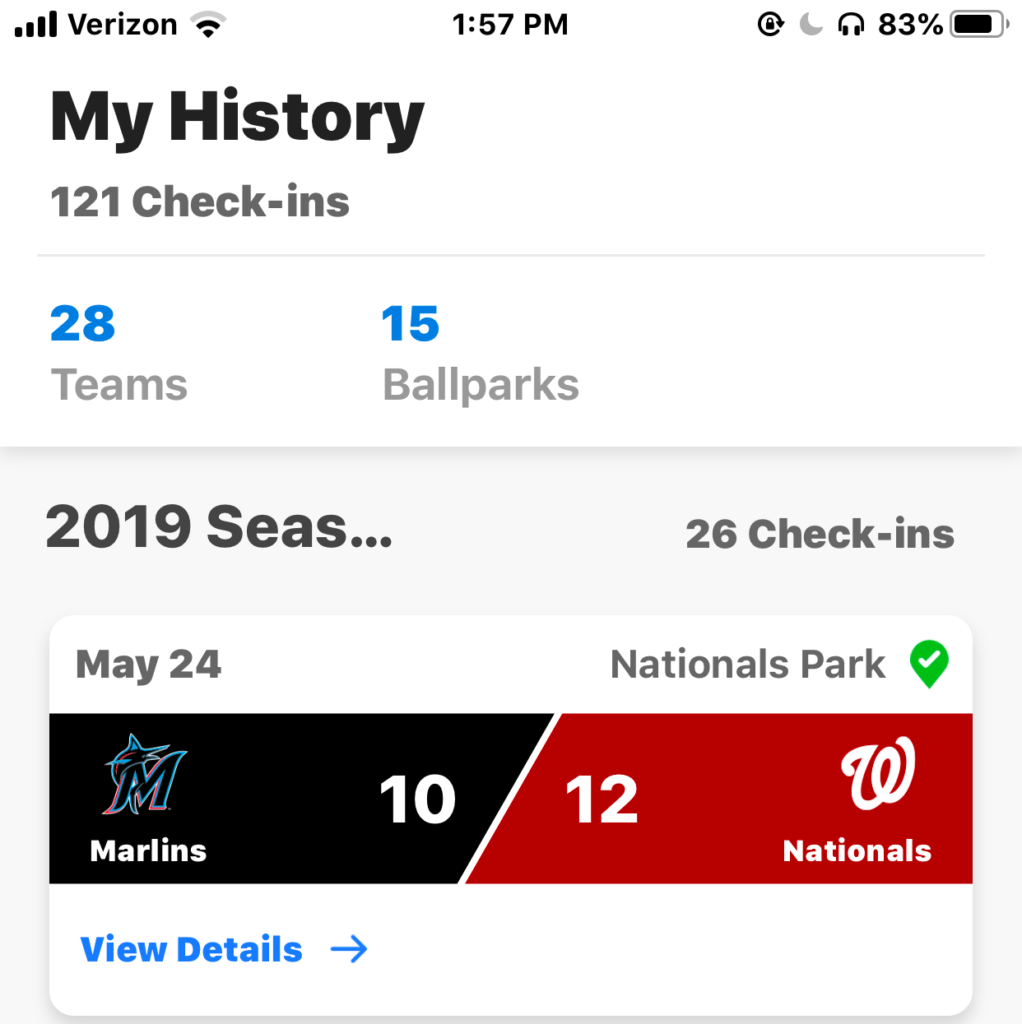 The Nats, just like the Blues showed they were a team of destiny and proved everyone wrong en route to their franchise's first championship. Call it a crazy coincidence, call it luck, call it destiny, but being in attendance at the games that turned two franchise's seasons around is something I will never forget. 2019 has been a wild ride in the sports world, and I could not be happier for my Washington Nationals for shocking the world and getting their first ring Wednesday night. Currently taking applications for what team I can help turn around next…