By: Andrew Hubschman
Welcome to Part 2 of this four-part series! We will explore the top QB's wearing No.'s 13-10. Let's begin:
13. Cooper Rush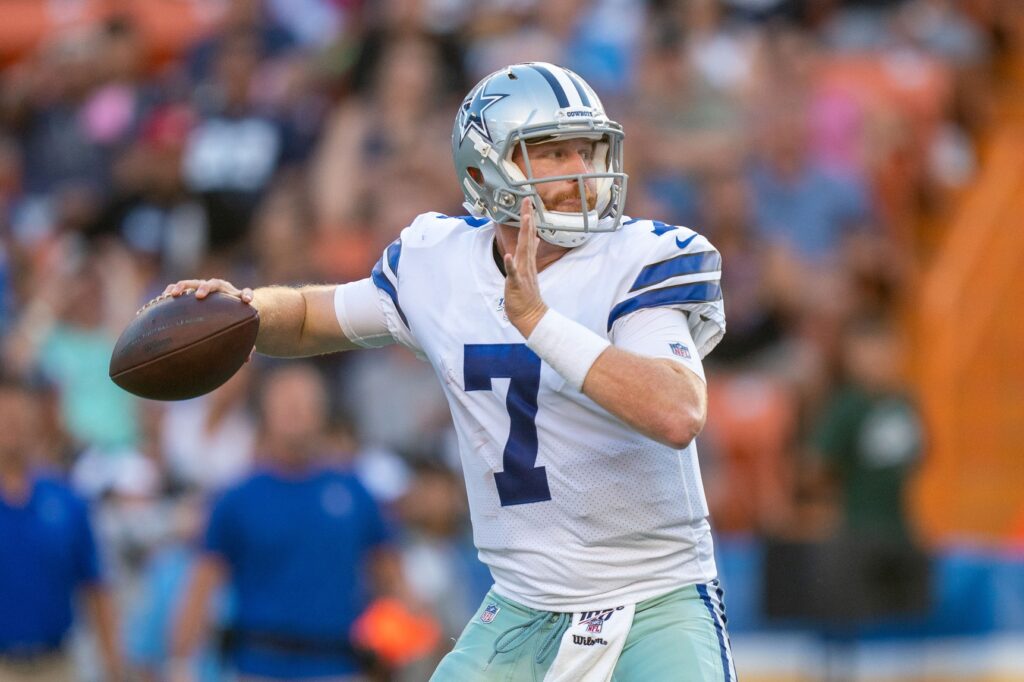 Following his claim-off-waivers from the Giants, Cooper Rush was given the No. 13 uniform for the 2020 season, making him the only wearer of the number at the QB position. He made only five appearances in the NFL, and the only stats he recorded were in 2017: he completed one out of three passes for two yards, and rushed for 13 yards. During his college career at Central Michigan from 2013-16, Rush finished with a 139.1 passer rating, 12,891 passing yards, 90 touchdowns, and 55 interceptions. There is not much to say about Rush in terms of NFL performance, but as the only QB currently dressed in a #13 jersey, that is as big of an honor as someone with his background can receive.
12. Aaron Rodgers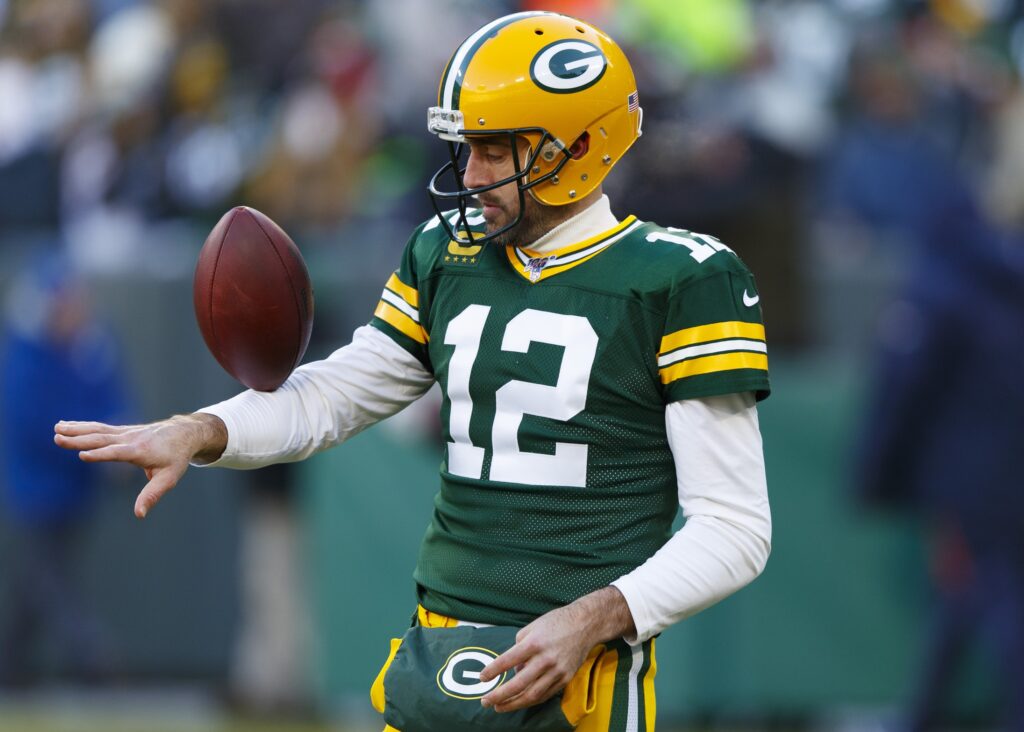 Seeing Rodgers' name instead of Tom Brady might raise a lot of questions. Although Brady is the best to ever put on the No. 12 jersey, Rodgers might look to be in the driver's seat at this very moment. As opposed to the Patriots, Rodgers and Co. were mainly consistent against playoff opponents all-year long in the regular season, finishing with 4 wins against their fellow January competitors. Had it not been for key mistakes in their Week 4 loss to the Eagles, Green Bay would have added another win. Instead, they finished 4-2 against playoff teams as opposed to New England's 3-3 finish. Still, Rodgers and his offense rarely had any trouble scoring more than 20 or 30 points (which they did in all but three games). Rodgers barely reached 4,000 passing yards with 4,002 – and he managed to do it without having a single receiver or tight end with at least 1,000 receiving yards; he also threw 26 touchdown passes, yet did not have a single receiver with at least 6 TD receptions. Brady's leading receiver was Edelman – 1,117 yards and 6 TD's – yet he finished with only 55 passing yards and 20 completions more than Rodgers, and also ended his season with more interceptions and less touchdown passes than the Packers QB. Upon his NFC Championship appearance – his first since 2016 – Rodgers proves to have some good years left in him before he passes the baton to Jordan Love. Again, while Brady is the best to ever wear #12, Rodgers appears to be sitting in the thrown heading into next season.
Honorable mention: Tom Brady
11. Carson Wentz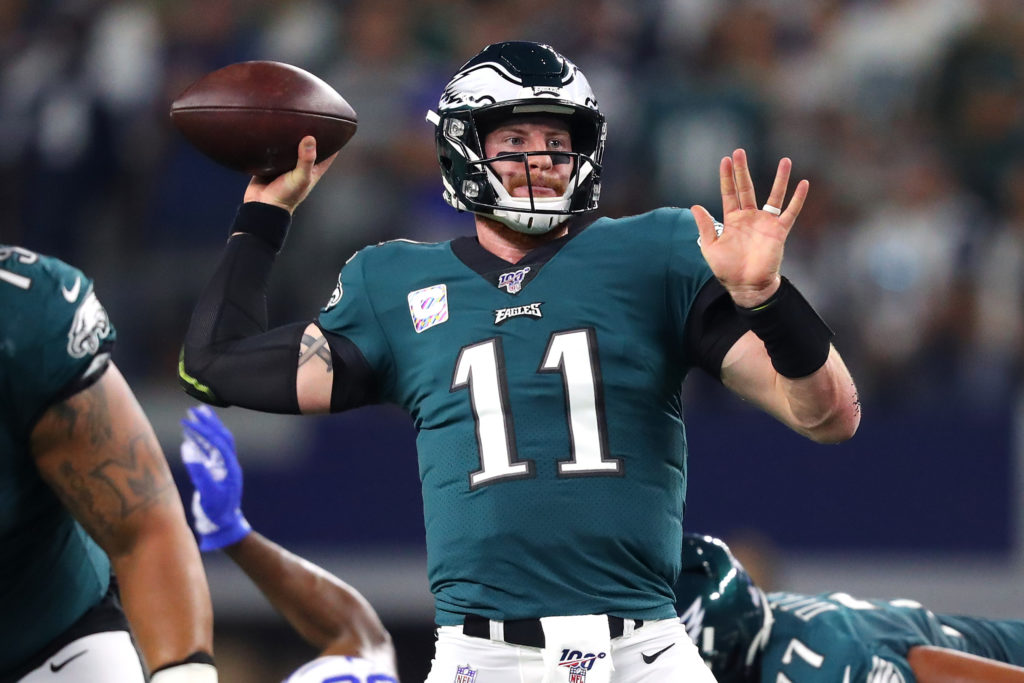 Despite having late-season injuries, Carson Wentz has proven not only to be the best QB to wear No. 11, but arguably a top-10 quarterback in the league. The 2016 second-overall pick has set multiple franchise records such as most pass completions and pass attempts by a rookie QB (the former also an NFL record); most completions and attempts in a season; most passing touchdowns in a season as well as passing yards (he is the first Eagles QB to reach 4,000 in a season). Other NFL records he set were most consecutive seasons with 20+ passing touchdowns with 7 interceptions or less (3), and most passing yards in a season without having a single wide receiver with at least 500 receiving yards (4,039). Star wideouts DeSean Jackson and Alshon Jeffrey suffered season-ending injuries before reaching the 500-yard mark, and none of the receivers on the depth chart – notably Nelson Agholor – reached the threshold; the Eagles' leading receiver was tight end Zach Ertz with 916. During his rookie year, Wentz showed promise despite his team finishing in last place in the NFC East at 6-10. In his second season, the five-time FCS champion out of North Dakota State led the Eagles to an 11-2 start; he was atop the league in touchdown passes with 33; and was already an early candidate for MVP. But a torn ACL he suffered with three games to go put his team's championship season in jeopardy backup Nick Foles guided them to the promised land. His offense carried less momentum during his junior year in 2018, however, as he was dealing with back problems until he was shut down for the remainder of the season. However, Wentz came back healthy and played in all 16 games for the first time since 2016, setting career highs in pass completions and passing yards…. but then came the Wild Card Game against Seattle, when Jadeveon Clowney knocked him out of the game after just four pass attempts. Wentz shows the talent of a top-10 QB, but one concern is his health – especially when his skill is needed the most. In competition for the best QB wearing #11, I think it's safe to say that Wentz sits uncontested.
Honorable mention: Alex Smith
10. Jimmy Garoppolo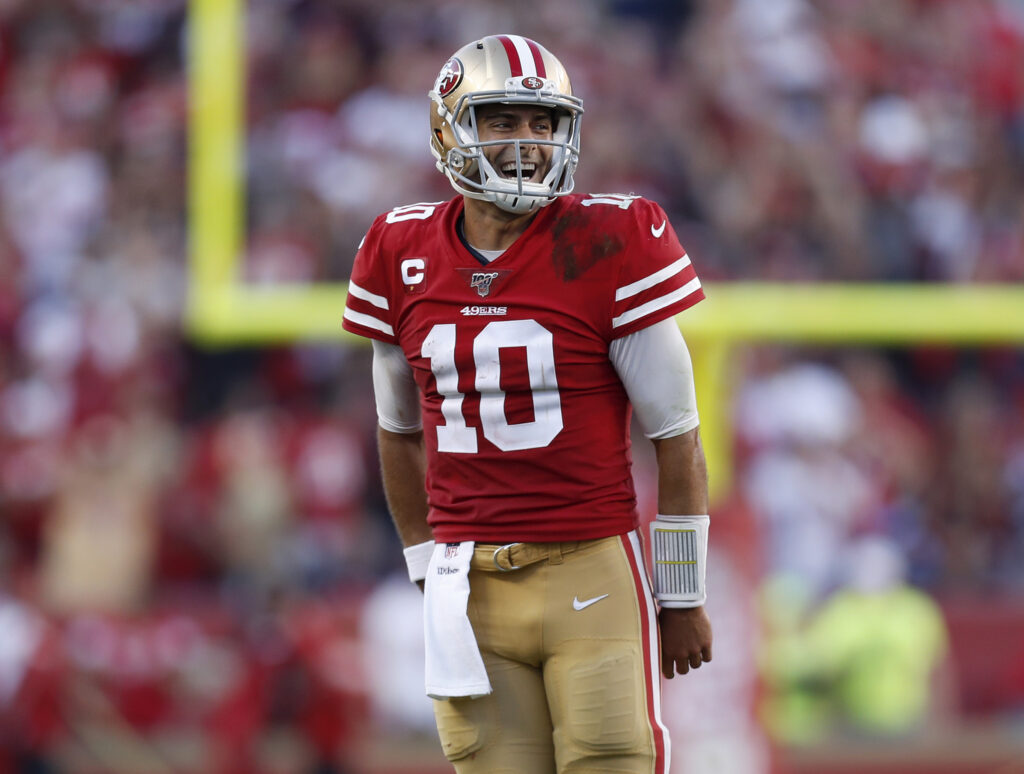 After three and a half seasons of brief usage with the Pats, Garoppolo got his calling in October of 2017 when he was traded to the 49ers. Jimmy G – starting his first game since being traded to SanFran – led the Niners from a 1-10 start to a 6-10 finish. Counting his first two career wins with New England, Garoppolo began his career 7-0 as a starting quarterback. After the off-season, he signed a then-record 5-year $137.5 million contract, locking him down as their franchise quarterback. The Niners had high hopes going into the 2018 season, but it all came crashing down when Jimmy G suffered a torn ACL in week 3, resulting in the team's 4-12 and second-last place finish in the NFC West Division. Garoppolo came back strong the following season as he – along with third-year All-Pro tight end George Kittle – led the offense and guided the Red & Gold to the top seed in the NFC at 13-3; they began the season at 8-0 and were heavily favored to win Super Bowl LIV. They easily reached the Big Game, but lost in the hands of Pat Mahomes and the Chiefs. Despite the loss, Garoppolo proved to be a game-changer for the Niners offense and looks to carry the same momentum into next season. "The Redemption Tour", led by the best QB currently wearing #10, is set to begin!
Honorable mentions: Mitchell Trubisky, Justin Herbert, Jordan Love