This list was so arduous for me to think of the best sports dynasty of all time with so many great teams to choose from throughout all of sports. To set the record straight, individual sports such as Tennis and Golf will not count towards the rankings.
But, I will feature some honorable mention dynasties that will include individual sports.
Without further ado, the Top 10 Sports Dynasties of All-Time.
Honorable Mentions:
UNC Women's Soccer
The UNC Women's Soccer Squad was the first team out of the Top 10 list.
From 1982-2012 they won 21 National Championships. TWENTY-ONE. Do you know how absurd that is? That's a crazy impressive resume. National Championship Runner-Ups four times, 15 consecutive ACC Championships and have never missed the NCAA Tournament. NEVER. That's BLASPHEMY. *Cue Stephen A. Smith Gif*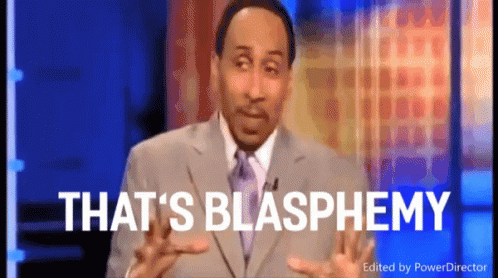 Dallas Cowboys
3 Super Bowls from 1992-1995 led by Coach Jimmy Johnson and Future Hall of Famers Troy Aikman, Michael Irvin, and Emmitt Smith. The Cowboys dominated the 90's and cemented their label as "America's Team." I gave them the edge over Bradshaws Steelers, the cultural impact the Cowboys had on the country was the deciding factor between the two. They had a nation in love with them, where for the first time kids were deciding to be Cowboys fans rather than their old man's favorite team.
San Francisco 49ers
The 49ers dynasty started in 1981 with a Super Bowl under the leadership of their QB Joe Montana and Coach Bill Walsh. That success continued again in 1984 as they won another Superbowl, and in 1985 they drafted the most decorated receiver of all time in Jerry Rice. After acquiring Rice, the 49ers went on to win back2back Super Bowls in 1988 and 1989. The dynasty was capped off by Steve Young, who took over the QB responsibility after Montana retired and won MVP and the Super Bowl in 1994.
Chicago BlackhawksWinning 3 Stanley Cups in 5 years during the modern era of hockey will for sure get you AT LEAST an honorable mention. Due to recency bias, I have left them off the top 10 list, but I bet in 20 years when we look back at this team, they will be in the top 10. The same Blackhawks squad that won 3 Cups in 5 years is also the same team that has been overwhelmingly disappointing since their last Cup win, so for me, they have underachieved rather than overachieve as a whole organization.
Los Angeles Galaxy
Beckham! Donovan! I had to show some love for the Soccer lovers out there. 5 MLS cups from 2002-2014 will get you the support and recognition for being a great sports dynasty. Especially how the Galaxy dominated the MLS for years with studs and transfers wanting to retire in LA (Beckham).
You Happy Donovan?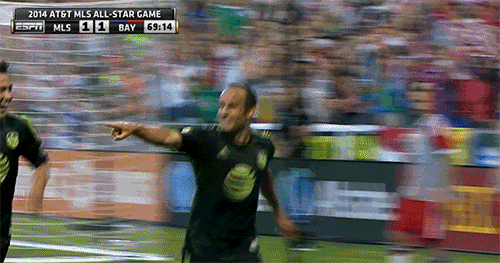 Top 10 List:
10. San Antonio Spurs
The Spurs drafted Tim Duncan in 1997, he retired in 2016 with five championships and did not miss the playoffs once. Not once. Their championships come sporadically throughout his 19 seasons. But, coach Greg Popovich still leads his teams to the playoffs, he's without a doubt one of the best head coaches across all of the professional sports. The Spurs made their mark as one of the greatest dynasties by keeping the core of Manu, Duncan and Tony Parker together as well as beating Lebron twice. Once in Cleveland and once in Miami, they also defeated the infamous early 2000 Piston's led by Big Ben Wallace. The consistent winning culture he established in San Antonio is why they made their way onto the list.
9. New York Island Islanders
Strong Island!!!! Stand Up! We made it baby! We are on the map! Shout out Jones Beach, the Hamptons and the Nassau Coliseum. 4 STRAIGHT Stanley Cup's from 1980-1983, that's what the Islanders did in the early 1980s and made Long Island relevant! Because of the Islanders, they have had a profound impact on how people look at Strong Island and not the little pointy thing at the end of New York state on a map.
8. Alabama Football
Bear Bryant? Nick Saban? What else do I have to say about a historical Football program? Bryant won 3 championships in 5 years and Saban winning a National Championship in 50% of his years coaching at Alabama. Saban continued the tradition of excellence established by winning a National Championship 5 times in 10 years. Bama is a force FORCE to be reckoned with and one that you don't want to meet in the College Football Playoff.
7. University of Southern California Baseball
I won't even lie I didn't even know how dominant this USC (Not South Carolina, the REAL USC) Baseball team was until I did some research. This team is RIDICULOUS, five championships in a row, 11 total during coach Dedeaux's 45-year tenure including TWENTY-EIGHT Conference Championships. Talk about a subtle powerhouse dynasty. USC was THE dynasty in College Baseball.
6. Edmonton Oilers
I put the Oilers in and left the Canadians out. I know, I know. They were dominant early though; the league was not yet fully expanded. The Canadians may be one of the greatest FRANCHISES, but, the Oilers are the greatest DYNASTY'S led by the G.O.A.T. Wayne Gretzky. In Gretzky's time with the Oilers they won the Stanley Cup 5 times in 7 years, marking one of the greatest runs in hockey history.
5. UCLA Men's Basketball
John Wooden. Los Angeles. Lou Alcindor. Kareem Abdul Jabaar. Oh, wait, that's the same person, fun fact: did you know Kareem's name was Lou Alcindor? CRAZY, man. Wanna know what else is crazy? Twelve years, seven straight National Championships, an 88-game Win Streak, and a partridge in a pear tree. Still to this day the 88 game win streak holds as a record for men's win streaks. Players Bill Walton, Lou Alcindor coached by John Wooden led one of the greatest sports dynasties/runs of ALL-TIME. Some may say they are the single greatest sports dynasty of all time, but, I am not one of those people and that's why they are at #5 on the list.
Raise your hand if you're pumped up your squad made the Top 5?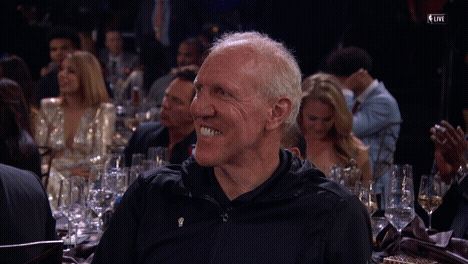 4. Chicago Bulls
Back2Back like I'm Jordan. Everyone's heard the lyrics by now and have seen the highlights of the dominant 90's Bulls. The long shorts, Michael Jordan, grumpy Phil Jackson, crazy-haired Dennis Rodman? The 1990's Chicago Bulls had a roster full of personalities and great players; they went on 2 DIFFERENT 3-peats in the 1990s. MJ "retired" so he could achieve his dream of becoming a "professional baseball player." In reality, an NBA rumor that has been floating around for years now is that Jordan was in serious gambling debt and "retired" to save his image, which David Stern was trying to uphold. Imagine he never gambled retired? My god.
3. New England Patriots
Wahhhh, McDougal's not original, he's so biased towards Boston teams. Am I wrong? PLEASE. Tell me, am I? During the Salary Cap era, no one has been better at winning on a consistent basis than the Patriots. Beginning in 2000, they have had two separate dynasties. The first Patriots dynasty started with the early Patriots in 2001, 2003, 2004 led by Brady, Belichick, Bruschi, Troy Brown. And the dominant offensive-minded Patriots in 2014, 2016, 2018 conducted by Brady, Belichick…wait? Brady and Belichick still? Yup. Still getting it done. Even with the salary cap which is supposed to break up star players and make sure teams cannot load up on stars. They have destroyed the AFC East since 2000, and missed the playoffs once, which was the year Brady tore his ACL. Their record? 11-5. The Patriots were able to achieve and sustain success for 18 years counting.
2. Boston Celtics
I was debating this. I knew I'd get some heat, but I had to be real. This whole blog isn't meant to be biased. These are my real thoughts and opinions. The Celtics I believe should be considered one of the most dominant Dynasties ever because of one person: Bill Russel. He refused to lose. He dominated Wilt Chamberlain and the Lakers for a DECADE! Ten years! You have to be crazy not to think they should be in the top 3 for the best dynasties. They beat up a historic franchise for years! 11 Championships in 13 years and eight straight against Jerry West! The silhouette of the NBA couldn't win one series against Russel and the Celtics. He still hasn't come back to Boston!
Come on Jerry, tickets on me. Jerry West on Boston
1. UCONN Women's Basketball
UConn Women's basketball started their dominance in 2000. Everyone knows their dominance; they make an exciting sport dull to watch because everyone knows/knew they were going to win probably. Ten championships, 18 years. Unreal. Don't give me that "if they played UCLA men's" stuff either. You know that no team has dominated a sport quite like Uconn women's. They never quite get the respect they should, but they dominate women's basketball across all platforms at the college level. When people think of men's basketball they think of the Lakers, Bulls, Celtics, Knicks, Duke, Kentucky, UCLA, etc. But when people think of women's basketball? Theirs only two things that come to peoples minds: Geno Auriemma and UConn Basketball.
Disagree? Drop your thoughts in the comments…