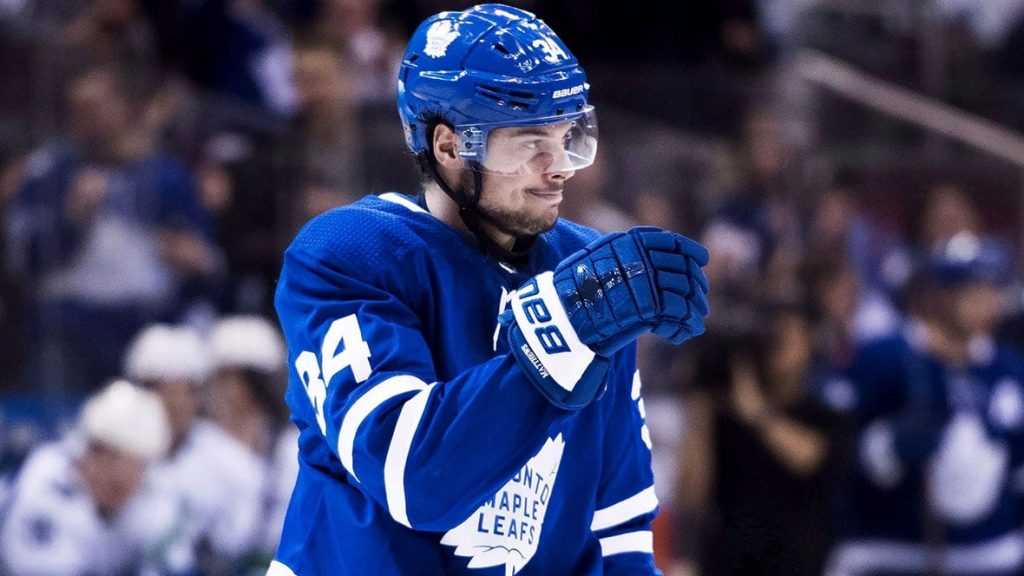 The Maple Leafs lock up their franchise centermen to a 5 year, $58.17-million-dollar contract extension.
By Chris Yackel
You hear that sigh of relief? That's the whole city of Toronto right now after finding out that franchise centermen Auston Matthews has resigned with the Maple Leafs. No holdout necessary. No worries about an offer sheet. Now the only core player that the team and the city need to worry about is the local boy Mitch Marner. For now, though Toronto arguably have their most important piece locked up. The organization and their fans must be thrilled.
I personally believe Matthews is the Leafs best player and should be the future captain. Matthews is still just 21 and is only getting better by each coming season. He currently has 46 points (23 G, 23 A) in 38 games played. He honestly is worth more than the $11.634 million AAV and took a bit of pay cut in return for the term. With this 5 year contract the Leafs are walking Matthews straight to unrestricted free agency at the age of 26. That is a scary thought for Maple Leaf fans, but if Toronto wins a lot (including a Stanley Cup) then another extension prior to the expiration of this deal would be almost certain.
This extension also puts Toronto's cap situation even more in flux, as they still have to re-sign in my opinion the second best player on the team Mitch Marner. Ultimatley, I see the Leafs re-signing Marner to a similar contract to Matthews, but it means some key players could be on their way out. I'm looking at you William Nylander and Jake Gardiner. For now, the Leafs were smart to get this done now while morale is high rather than drag it to the offseason.