By: Nathan Baakko
While most sports play is still suspended at the moment, NBA play will thankfully resume soon. Until then, there's still plenty of time for historical sports analysis. Welcome to the 3rd part of my best players by position series. Before you read, feel free to check out the other two here: Point Guards & Shooting Guards. Here we go…
5) Scottie Pippen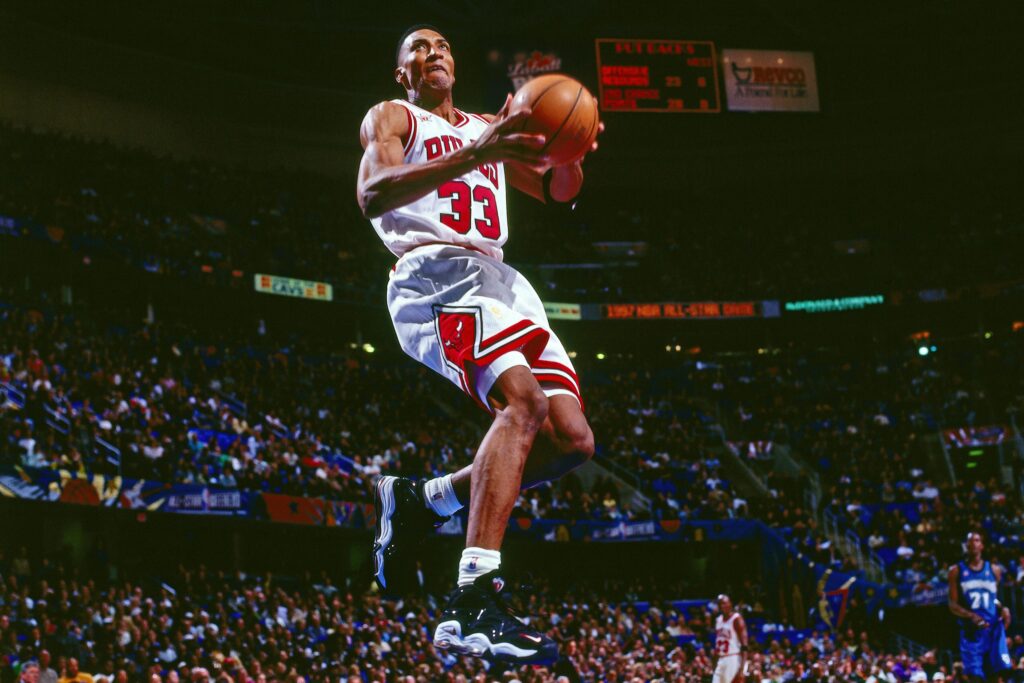 Accolades: Hall of Fame, 6-time NBA Champion, 1-time Steals Leader, 7-time All-star, All-Star MVP, 10-time All-Defense
Career Stats: 16.1PPG, 6.4RPG, 5.2APG, 47.3% FG
Some people are overly critical of Pippen and only view him as the sidekick of Michael Jordan, but I have to disagree. We can't discount the value and talent of Pippen simply because he played alongside the greatest to ever play the game. He is one of the best defenders to ever play his position and currently sits at 6 on the all-time steals list. Pippen is also often undervalued as a scorer because his PPG numbers aren't huge, but he could shoot and drive in while also being a fantastic playmaker, especially for a player his size. You just can't ignore what Pippen did, not only did he win 6 titles, but making all-defense 10 times is extremely impressive.
4) Elgin Baylor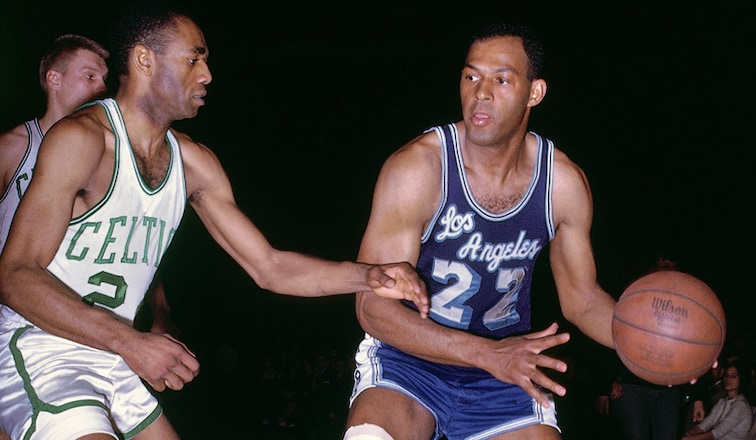 Accolades: Hall of Fame, ROY, 11-time All-Star, All-Star MVP, 10-time All NBA
Career Stats: 27.4PPG, 13.5RPG, 4.3APG, 43.1% FG
Although Baylor never won a title, he was one of the first all-around players that the league saw. Baylor was extremely athletic, pulling down rebounds like a center while dishing assists and scoring at will. He averaged over 30PPG in his first 7 seasons and had 1 season averaging 38PPG. A title may not be the only thing Baylor lacks, as his hardware shelf is fairly empty aside from his ROY, but his stats and pure dominance of the game is enough to keep him in the conversation as one of the best to play at small forward.
3) Julius Erving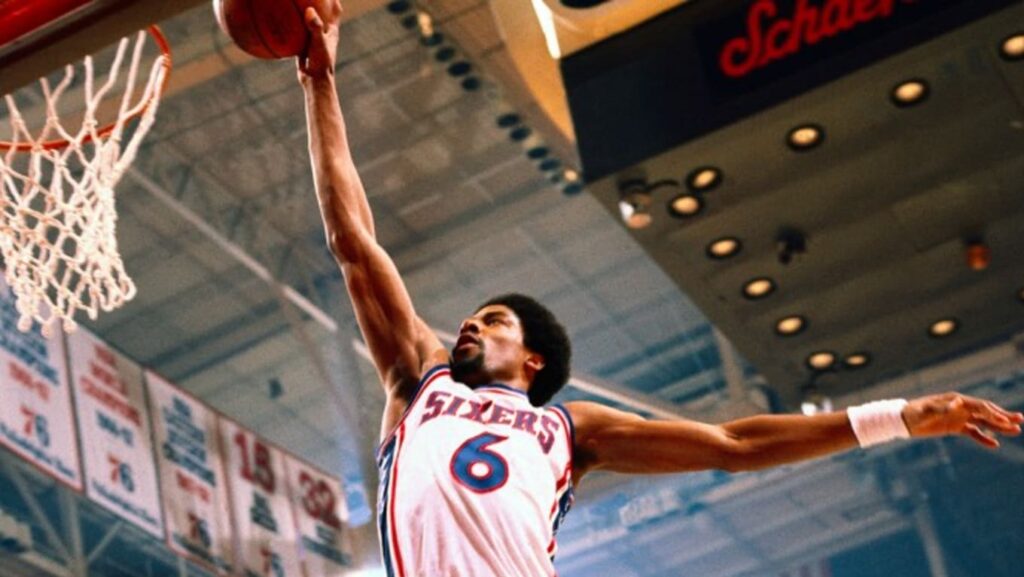 Accolades: Hall of Fame, NBA Champion, 2-time ABA Champion, 4-time MVP, 16-time All-Star, 2-time All-Star MVP
Career Stats: 24.2PPG, 8.5RPG, 4.2APG, 50.6% FG
Dr. J entered the pro scene right as Baylor was leaving. He played his first 5 seasons in the ABA and dominated his competition, logging 3 scoring-titles, 3 MVPs, and 2 championships. After the ABA/NBA merger, Erving went on to win another MVP and championship, making the all-star team all 16 years of his career. Even after entering the NBA late, Dr. J introduced everyone to his crazy athleticism, seeming to soar all over the place and even dunk from behind the hoop. He was also a formidable defender and one of the best small forwards at blocking shots. What is even more interesting is how highly he is revered despite playing in multiple leagues, which begs the question: would fans view Dr. J as an even better player had he spent his whole career in the NBA?
2) Larry Bird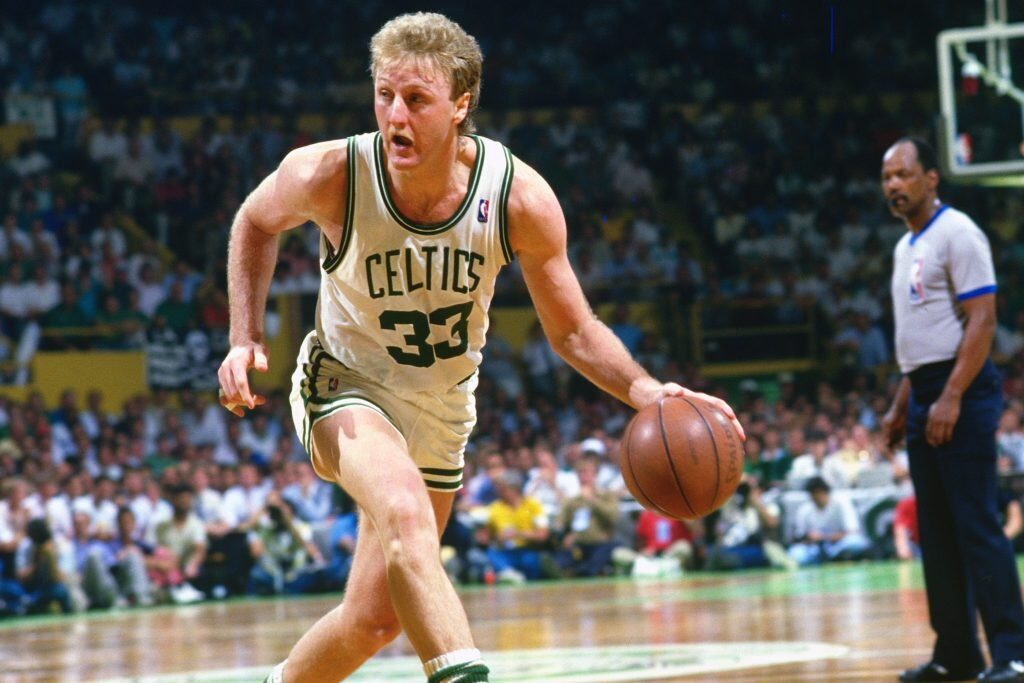 Accolades: Hall of Fame, 3-time NBA Champion, 2-time Finals MVP, 3-time MVP, ROY, 12-time All-Star, All-Star MVP
Career Stats: 24.3PPG, 10RPG, 6.3APG, 49.6% FG
Larry Legend was just that- a legend. In college, he put the Indiana State Sycamores on the map, leading them to the NCAA title game with his incredible scoring ability, ultimately losing to his future NBA rival, Magic Johnson. Bird is one of the mythological NBA figures who could do anything he wanted over the course of a game. He even played one game with his left hand and still managed to score 47 points. Despite his career being cut short due to back issues, Bird solidified himself as a household name. He is often a player to which other legendary small forwards are compared with, and deserves all the respect he gets as one of the best to ever play the game.
1) Lebron James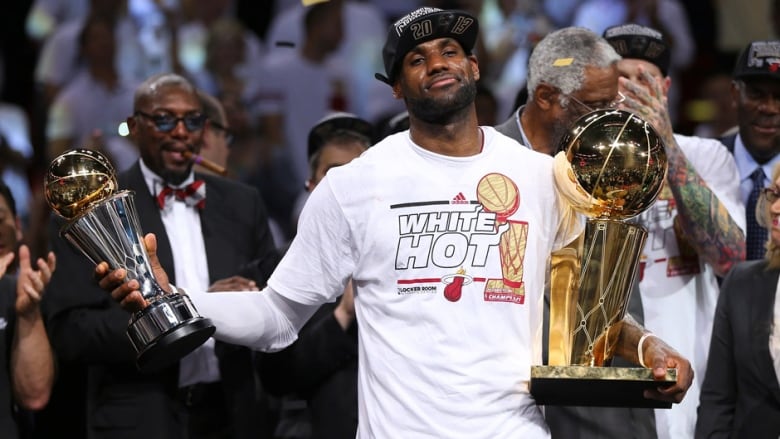 Accolades: 3-time NBA Champion, 3-time Finals MVP, 4-time MVP, ROY, Scoring Champion, 16-time All-Star
Career Stats: 27.1PPG, 7.4RPG, 7.4APG, 50.4% FG
LeBron James, one of the best to play the game, the GOAT according to some, is the best to ever play the small forward position. Going back to his high school days, King James has always played with such explosiveness and hunger. Although many love to compare him to Jordan, LeBron is his own player, he is a different animal. Aside from physical differences, LeBron has his own playstyle, and this past season proved to us even further that he has more skill than just the 3 position, playing at PG a few times and posting phenomenal assist numbers (10.6APG this season). Some people like to give him grief for his Finals record, but I'm simply astonished at the fact that he was able to lead some of his teams that far into the playoffs. When able to get past LeBron's record in the finals, it's easy to see why he is one of the best to ever play.
Honorable Mentions: Kawhi Leonard, Kevin Durant, John Havlicek, James Worthy
Disagree with my list? Drop a comment below.