By: Nathan Baakko
In this time without sports, we are able to do a lot of thinking. ESPN's The Last Dance has done a great job keeping sports in our lives, but seeing the greatness of Michael Jordan made me think about some of the other guys who are among the best to play the game. In a short series, I'll be taking a look at the top 5 NBA players all-time by position, starting with Point Guard position.
5) John Stockton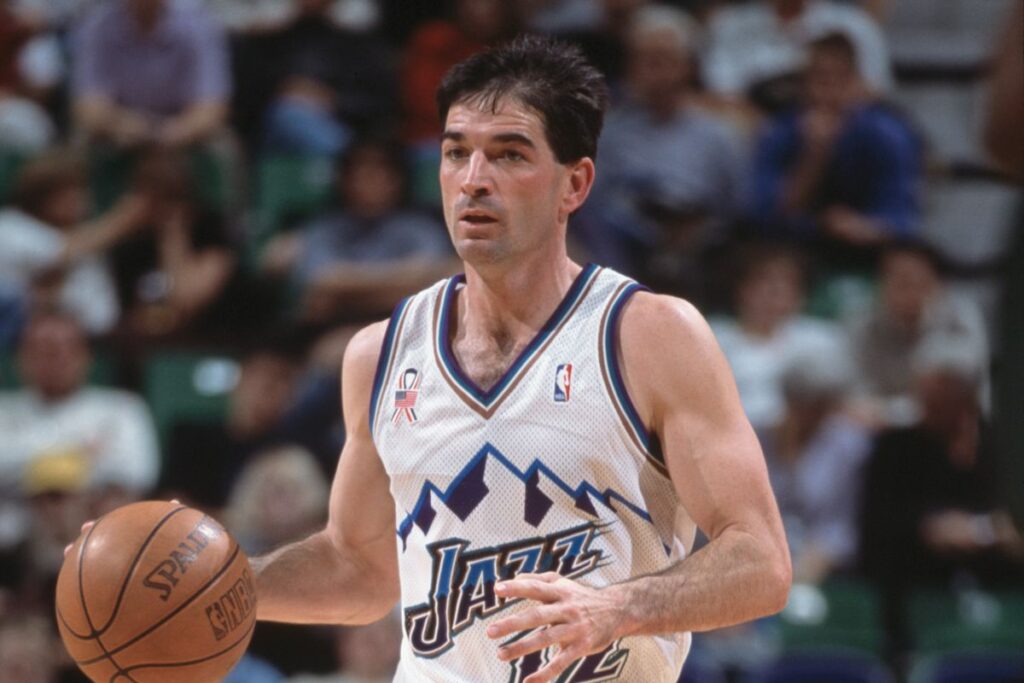 Accolades: All-Star MVP, 9-time League Assist leader, 11-time All-Star
Career Stats: 13.1PPG, 2.7RPG, 10.5APG, 51.5% FG
Stockton was as pure of a PG as they come. He was one of the best passers to ever play. Rather than be flashy, Stockton was a dependable and consistent player over his career. Stockton is the only player to start in over 1,500 games and have an average of 11.9 assists per 36 minutes, the highest mark the NBA has seen. He led the league in assists 9 straight years and had the ability to control the tempo of an entire game on his own. Stockton was also a fairly stout defender despite standing at 6'1″, recording over 3 steals per game in multiple seasons and 2.2 throughout his career. Stockton is the all-time leader in assists and steals, records that are nowhere close to being touched. The only glaring problem with Stockton's résumé is the lack of a championship. However, this can easily be forgiven as the sole reason the Jazz were unable to win a title was a guy named Michael Jordan, ever heard of him? You can't knock Stockton too hard considering he lost to the greatest to ever play the game, especially when one of the series could've been entirely different had Jordan been called for a push-off on his game-winning shot in game 6 of the 1998 finals. Although it isn't enough to drop him further than #5, it is enough to prevent him from passing the other 4 players ahead of him…
4) Isiah Thomas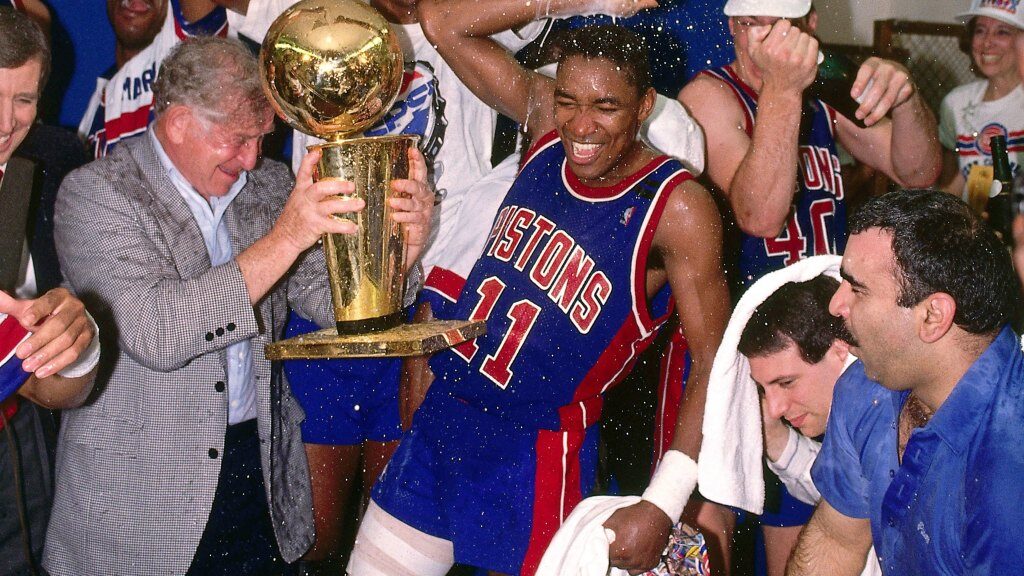 Accolades: 2 Championships, Finals MVP, 12-time All-Star
Career Stats: 19.2 PPG, 3.6 RPG, 9.3 APG, 45.2% FG
One of the best postseason performers the NBA has ever seen, Isiah Thomas was the leader of the Bad Boy Pistons and one of the best to ever play. He is the only player to beat Jordan, Kareem, Magic, and Bird all in their prime. This alone gives him the edge over Stockton, as beating Jordan was one of the few things Stockton couldn't quite do. Zeke wasn't afraid to share the spotlight but was also able to carry his team on one leg, quite literally. In-game 6 of the 1988 NBA Finals, Isiah dropped 25… in the 3rd quarter alone… on a bum ankle after using crutches to get around the day before. Yeah, he was the real deal. Thomas was able to get to the hoop, stop in stride and nail a jumper, or find an open guy with a great pass. If I'm being honest, the gap between him and #3 isn't as large as many may think.
3) Jerry West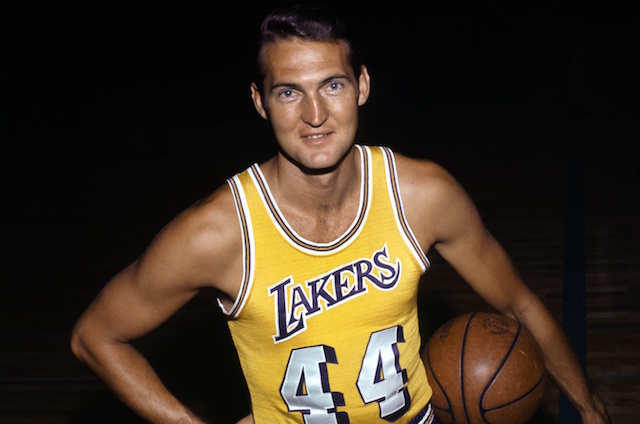 Accolades: 1 Championship, Finals and All-Star MVP, League Scoring Leader, 14-time All-Star
Career Stats: 27PPG, 5.8RPG, 6.7APG, 47.4% FG
The NBA logo himself, Jerry West lands at #3. A quick clarifier, some people label West as a SG, some as a PG. I am in the later, and this is because he was the primary ballhandler on his team most seasons he played. However, West was so good that if I were to rank him as a SG, he would still come in at #3. If you want to know just how great West was, just take a look at the 1969 NBA Finals. The Lakers lost, yet West won Finals MVP… the only player to ever win Finals MVP despite being on the losing team. Part of what made West so good was his size. He was incorrectly listed at 6'1" or 6'2" for his career, but West himself stated that he was actually closer to the 6'4" – 6'5" range and even played at forward before entering the NBA. He was incredibly clutch and is the only player other than Michael Jordan to average over 40PPG in a postseason.
2) Oscar Robertson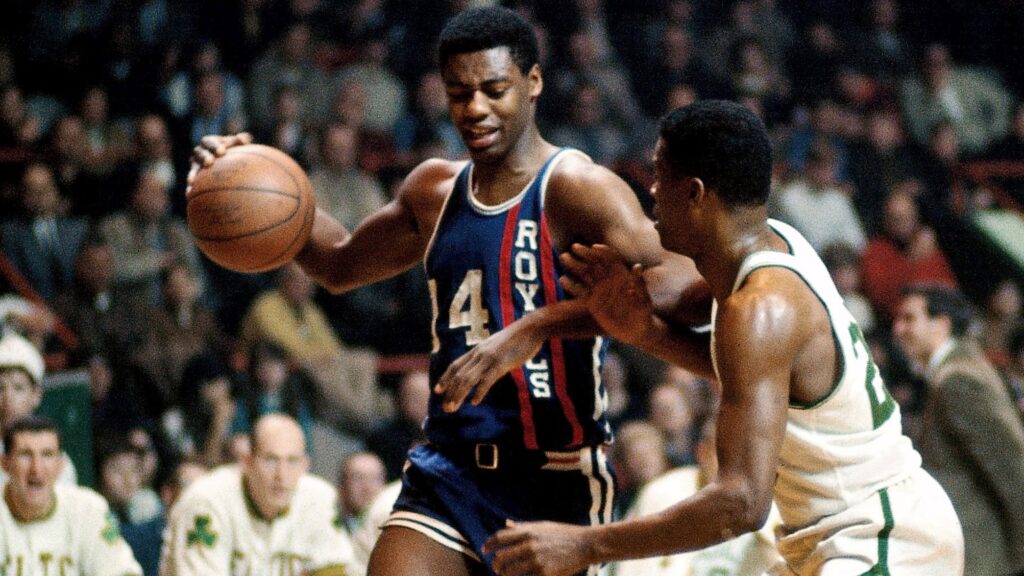 Accolades: 1 Championship, 1 MVP, ROY, 7-time League Assist Leader, 12-time All-Star
Career Stats: 25.7PPG, 7.5RPG, 9.5APG, 48.5% FG
The Big O was the first, and for a long time the only, to average a triple-double on the season. Robertson also came less than 0.5 assists away from averaging a triple-double in 3 additional seasons. Robertson not only had some of the best playmaking abilities, but he was a phenomenal scorer and among the most versatile to ever play. Oscar was the go-to, all-around threat for the Royals and Bucks, able to grab rebounds as a guard while scoring and dishing the ball with ease. Although he didn't win a championship until later in his career after teaming up with Lew Alcindor in Milwaukee, Robertson's pure talent and ability to dish the ball while scoring at will solidifies his spot at #2.
1) Magic Johnson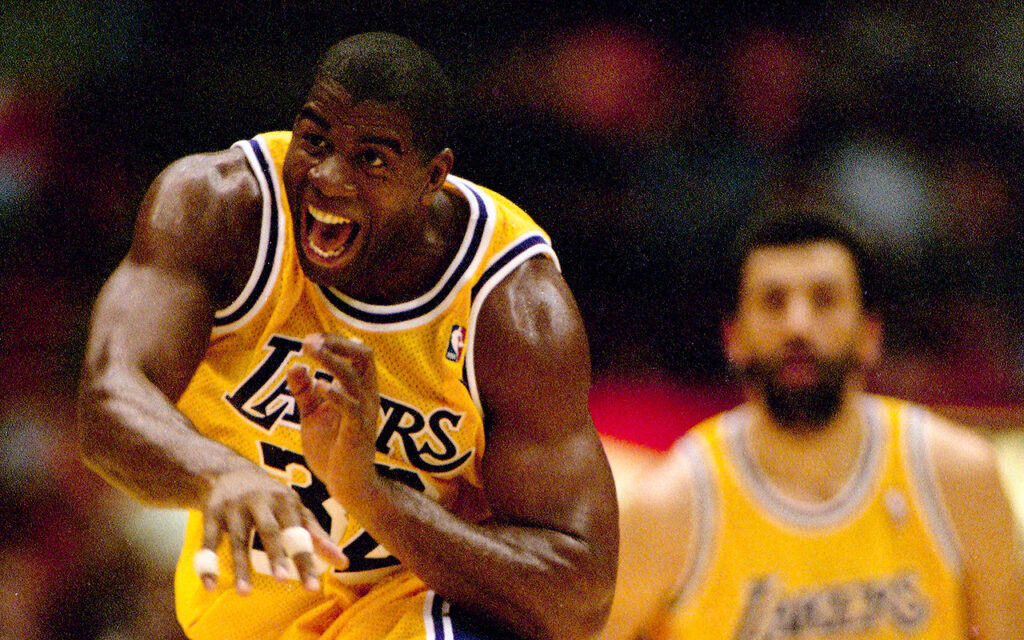 Accolades: 5 Championships, 3-time MVP & Finals MVP, 12-time All-Star
Career Stats: 19.5PPG, 7.2RPG, 11.2 APG, 52% FG
This pick is a no brainer. Magic could play any position on the court and has the best vision in NBA history. He lifted the Lakers to a whole new "showtime" level while influencing the game as a whole even to this day. Not only was Magic's passing ability was stellar, as he led the lead in assists 4 times, but his awareness was unparalleled. Magic could find open guys before they even knew they were open. Scoring and offensive greatness aside, Magic was also a formidable defender, leading the league in steals 2 times. Magic is easily the best PG to ever play and a surefire top 5 all-time player and nobody will ever be able to convince me otherwise.
Honorable Mentions:
Bob Cousy, Walt Frazier, Nate Archibald, Gary Payton