By: Nathan Baakko
With ESPN's The Last Dance over, and The Match now in the past, there's even more time for conjecture about who the best players are. The best Shooting Guard of all-time will come as no surprise to anyone, but what about the rest of the list? Let's take a look at another part of this short series and determine who the best Shooting Guards to play were.
5) Reggie Miller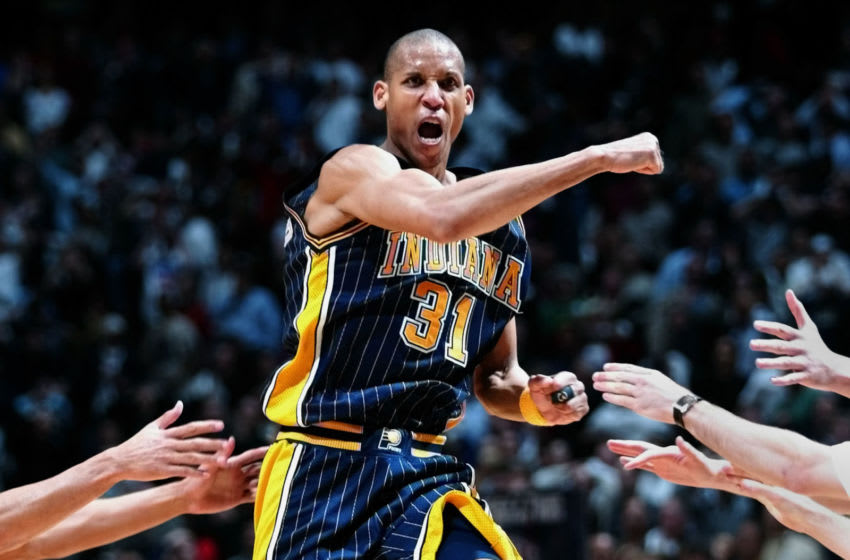 Accolades: Hall of Fame, Olympic Gold Medalist, 5-time FT% leader, 5-time All-Star, 3-time all-NBA
Career Stats: 18.2PPG, 3.0RPG, 3.0APG, 47.1% FG
This may be the most controversial choice on the list, but I will stand by it no matter what. Reggie was a ruthless player, and in my opinion, a top 2, if not the greatest shooter of all time. He was one of Jordan's toughest obstacles in the late '90s and is perhaps the most clutch shooter the league has ever seen. Miller sits at #2 on the all-time made 3's list and has been referred to as the best shooter by the likes of Ray Allen in 2018. Reggie was once able to put up 8 points in 9 seconds, which is just one of the many reasons he earned a place on this list.
4) Dwyane Wade
Accolades: 3-time NBA Champion, Finals MVP, All-Star MVP, Scoring Champion, 8-time All-NBA, 13-time All-Star
Career Stats: 22.0PPG, 4.7RPG, 5.4APG, 48.0% FG
D-Wade was a crazy athlete who could score and defend on an elite level. He was able to win a scoring title and is also the all-time leader in blocks by a guard. At the age of 24, Wade was already leading the Heat to an NBA title. He's shown that he's able to play with anyone, whether he's leading a team or taking a secondary role to guys like LeBron. Wade has also shown on multiple occasions how clutch he can be, able to get in the zone at just the right time late in the game. Despite jumping around a little in his last few seasons, Wade's legacy on the Heat lands the future Hall of Famer in the top 5 shooting guards.
3) Clyde Drexler
Accolades: Hall of Fame, NBA Champion, 5-time All-NBA, 10-time All-Star
Career Stats: 20.4PPG, 6.1RPG, 5.6APG, 47.2% FG
Clyde the Glide did exactly that- he could glide right to the bucket for an easy lay-in or dunk. Drexler was a great defender and rebounder for a shooting guard, and could shoot pretty consistently as well. He's another one of the greats who got caught up in the era of Michael Jordan and had the talent to be more successful but was denied by the GOAT. Drexler is one of the better scorers and more athletic players the game has seen, despite being unable to top Jordan and struggling to win a title in his prime. Clyde had the tools necessary to be great at his position and created a large enough legacy to earn the #3 spot.
2) Kobe Bryant
Accolades: Hall of Fame, 5-time NBA Champion, 2-time Finals MVP, League MVP, 15-time All-NBA, 18-time All-Star
Career Stats: 25.0PPG, 5.2RPG, 4.7APG, 44.7%FG
Kobe was as cold-blooded as they came. He created the idea of the Mamba Mentality, a whole new way to dominate the game. In terms of play-style, he's probably the closest thing to Jordan we'll ever see. From the moment he entered the league, Kobe was a dynamic force. He's one of the better shooters to play the game and could do it all, even play defense and pass the rock. Despite plenty of the slack he took, Kobe made the all-defense team 12 times and comes in at 31 on the all-time assist list. Jordan viewed Kobe as his little brother, and helped him early in his career to develop into the NBA great he became.
R.I.P. Kobe Bean Bryant
1) Michael Jordan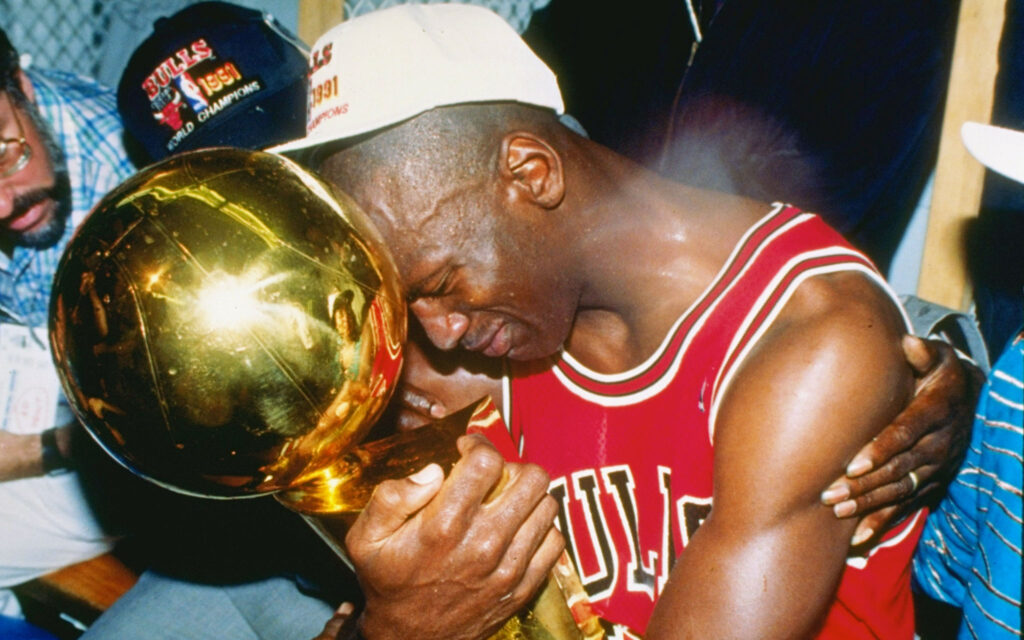 Accolades: Hall of Fame, 6-time NBA Champion, 6-time Finals MVP, 5-time League MVP, ROY, 14-time All-Star, GOAT
Career Stats: 30.1PPG, 6.2RPG, 5.3APG, 49.7% FG
Greatest of all time… need I say more? There isn't any explanation required here, but Jordan is perhaps the most athletic player the league has ever seen. He could score at will and put fear into the eyes of his opponents. He could carry any team on his back and had the pure tenacity required to succeed at the highest levels of the game. Jordan was a pure killer on the court and nearly an unstoppable force throughout his entire career. There was just no way MJ didn't take the #1 spot here.
Honorable Mentions: Allen Iverson, George Gervin, Ray Allen