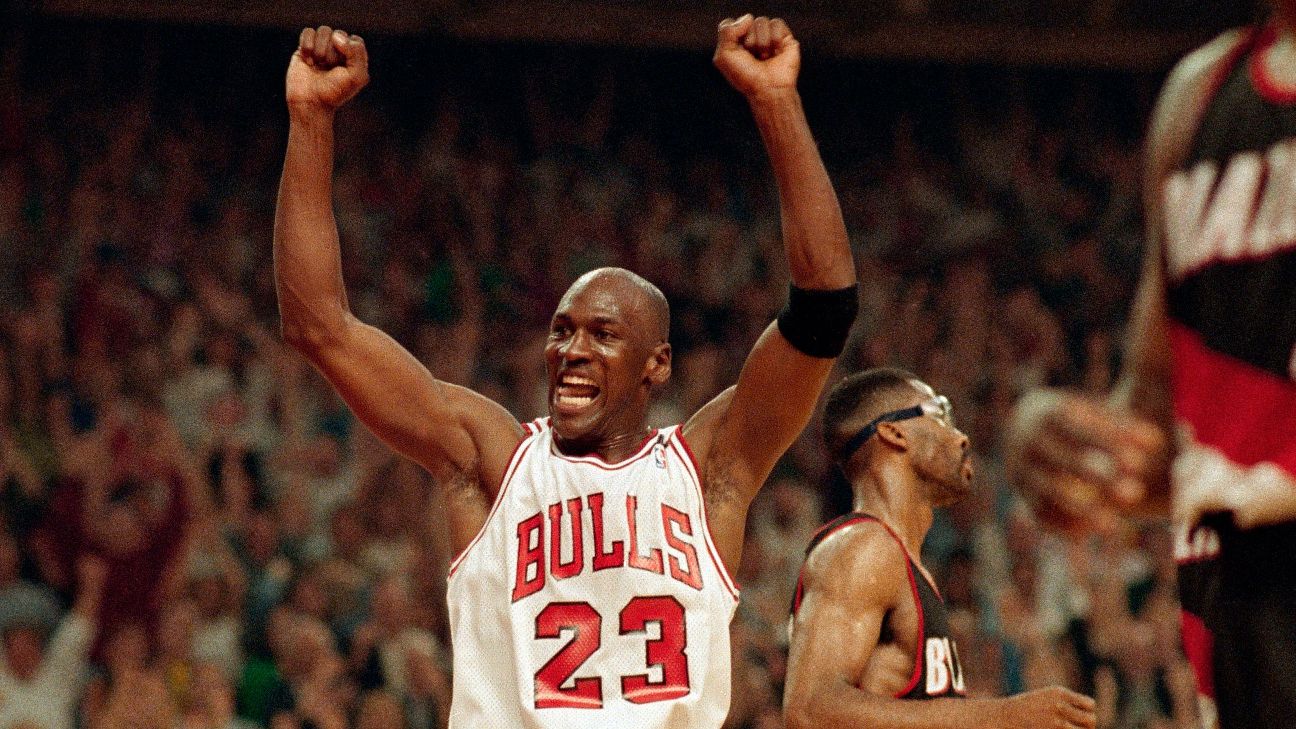 By: Ryan Blumenfeld
After weeks of episodes and captivating entertainment, ESPN aired the final episodes of the Last Dance, wrapping up the Bulls' 1998 season and the story of Michael Jordan. Like the other episodes, these highlighted Jordan's on-court and off-court personality. On the court, Jordan was not only respected for his competitiveness by his teammates, but also by his opponents. In episode 9, Reggie Miller discusses his relationship with Michael Jordan as a competitor. He discusses their hard-fought battles during Miller's early years in the league and during the 1997 and 1998 Eastern Conference Finals. He recalls a specific game early in his career in which he experienced Jordan's competitiveness. Miller recalls making every shot in the first half, and Jordan struggling. Miller made the fatal mistake of talking trash before the end of the first half. When play resumed after halftime, Jordan made every shot he took, and held Miller to only a few baskets. "I remember him walking off the court. He's like don't ever talk trash to black Jesus… I never called him Michael Jordan after that," said Miller. 
"My innate personality is to win at all costs. If I had to do it myself, I would." Jordan's win-at-all-cost mentality was especially on display during the 1997 NBA Finals. Leading up to the 1997 Finals, Jordan believed he was robbed of another MVP. This one, taken from him by Utah Jazz Center Karl Malone. "I'm not saying he wasn't deserving of it, all I'm saying is that fueled the fire for me…I said OK, you think he's MVP? OK, fine, no problem," said Jordan. Jordan showed his competitiveness and tenacity especially in Game Five of the 1997 Finals. The night before Game Five, Jordan ordered pizza at 2:30 AM that left him terribly sick. He was awake all night "throwing up left and right". Jordan's mom thought it best that he did not play, but he did not listen to her and played one of the best games of his career. Midway through the first quarter, the Bulls were down by a lot. Jordan called timeout, gathered the team and his thoughts. After the timeout, Jordan turned it on, playing so well that no one would have ever known he was sick. He led the Bulls to a 90-87 victory over the Jazz, in which he scored 38 points in 44 minutes of play. "No matter how sick he was, he was still the best player in the world," said Pippen when reflecting upon the game.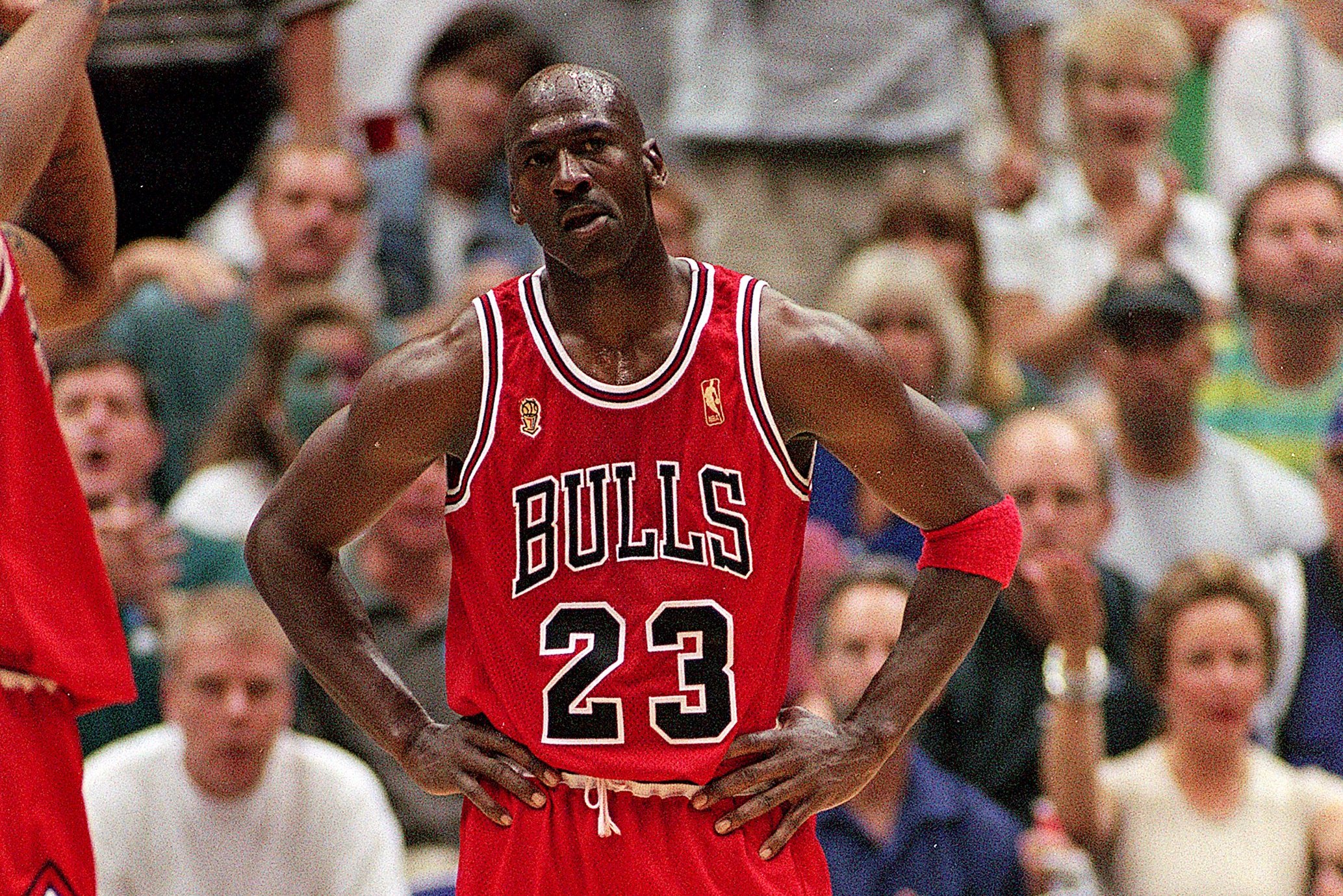 Despite Jordan's tough love mentality on the court, off the court he had an emotional and tender side. For example, during his time in Chicago, Jordan formed a strong relationship with Gus Lett, a security guard at the United Center. When asked about his relationship with Gus, he described him as a father figure. Jordan recalls one specific night he was especially upset about his father's passing, and instead of calling his mother or brothers or teammates, he called Gus at 2:00 AM in the morning. He recalls Gus picking up the phone immediately and talking with him for hours to calm him. When asked about Jordan and Gus' relationship, Gus' wife recalls another defining moment. One night when the team was traveling to an away game, Gus looked ill to Jordan. Worried about Gus, Jordan called Gus' wife who had him transported to the hospital. Ultimately Gus was diagnosed with cancer. Gus' wife described how throughout her husband's battle with cancer, Jordan was always right there by his side, making sure he was ok. Gus returned to work from his treatment the night of Game Seven of the 1998 Eastern Conference Finals vs. the Indiana Pacers. Before the game, Jordan decided to dedicate the game to Gus. When the game was over, and the Bulls had won, Jordan immediately rushed to Gus, giving him a huge hug and the game ball.
The day after the Eastern Conference Finals, Jordan and the Bulls flew out to Utah to get ready for the 1998 Finals. Jordan recalls the team and himself being extremely drained mentally and physically. Despite his fatigue, Jordan still found a way to be in the zone, which may have been his biggest strength as a basketball player. "His gift was not his ability to run fast or jump high. His gift was he was completely present, and that was the separator," said Bob Costas. Despite Jordan's focus, the Bulls fell short in Game 1. Jordan, however, did not lose focus. In games two and three, Jordan's talent was on full display, leading the Bulls to a Game Three victory in which they won by a score of 96-52. Jordan and the Bulls would go on to win Game Five, giving them a 3-1 lead over the Jazz. Game Five was back in Chicago, but despite the home crowd advantage, the Bulls were unable to get the win, losing 83-81, after a last-second miss by Jordan. Returning to Utah for Game Six, Jordan was confident before the game claiming "We're gonna win." During Game Six, Jordan's fatigue was evident. Every single one of his shots in the second half was short- a tell-tale sign that he was exhausted. Despite his fatigue, Jordan found a way to get it done. Down 86-87 with less than a minute to go, Jordan excelled, scoring four points in 45 seconds, leading the Bulls to their sixth NBA championship, and second three-peat.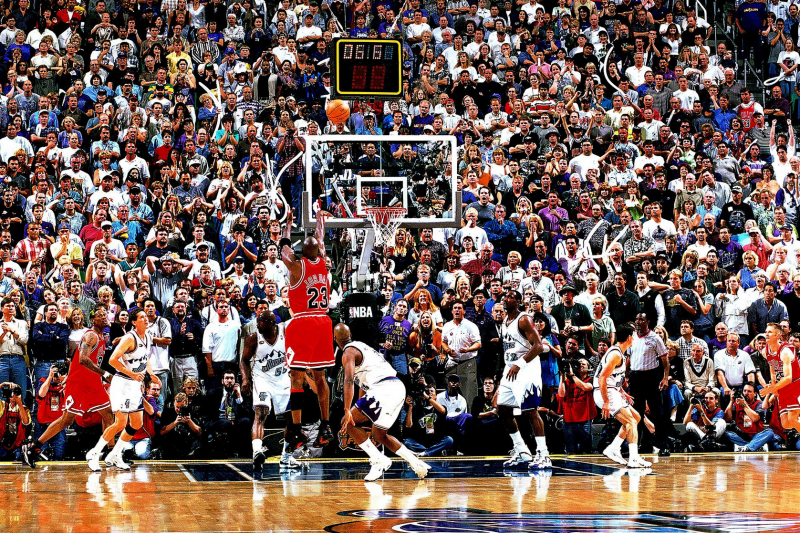 Despite the success of the team, Jerry Reinsdorf and Jerry Krause insisted upon breaking up the Bulls dynasty. In the final minutes of the last episode Jordan, and other Bulls discuss the ending to the greatest dynasty of all time. When asked about why he thought Jerry Krause decided to dissolve the team and begin a re-build, Jordan was filled with anger. "It's maddening," he exclaimed. "Especially because I felt like we could have won seven… I really believe that." The Bulls gathered one last time at the United Center for a ceremony in which they said their goodbyes to each other. However, this ceremony was different. Before gathering, each player wrote what the team and organization meant to them on a sheet of paper. At the meeting each player read what they wrote and tossed the paper into a coffee can filled with fire. Teammates were not only surprised when Jordan showed up, but that he had actually written something, a poem. 
"Enjoy the past. Thanks for the moment. Now, let's end it right."