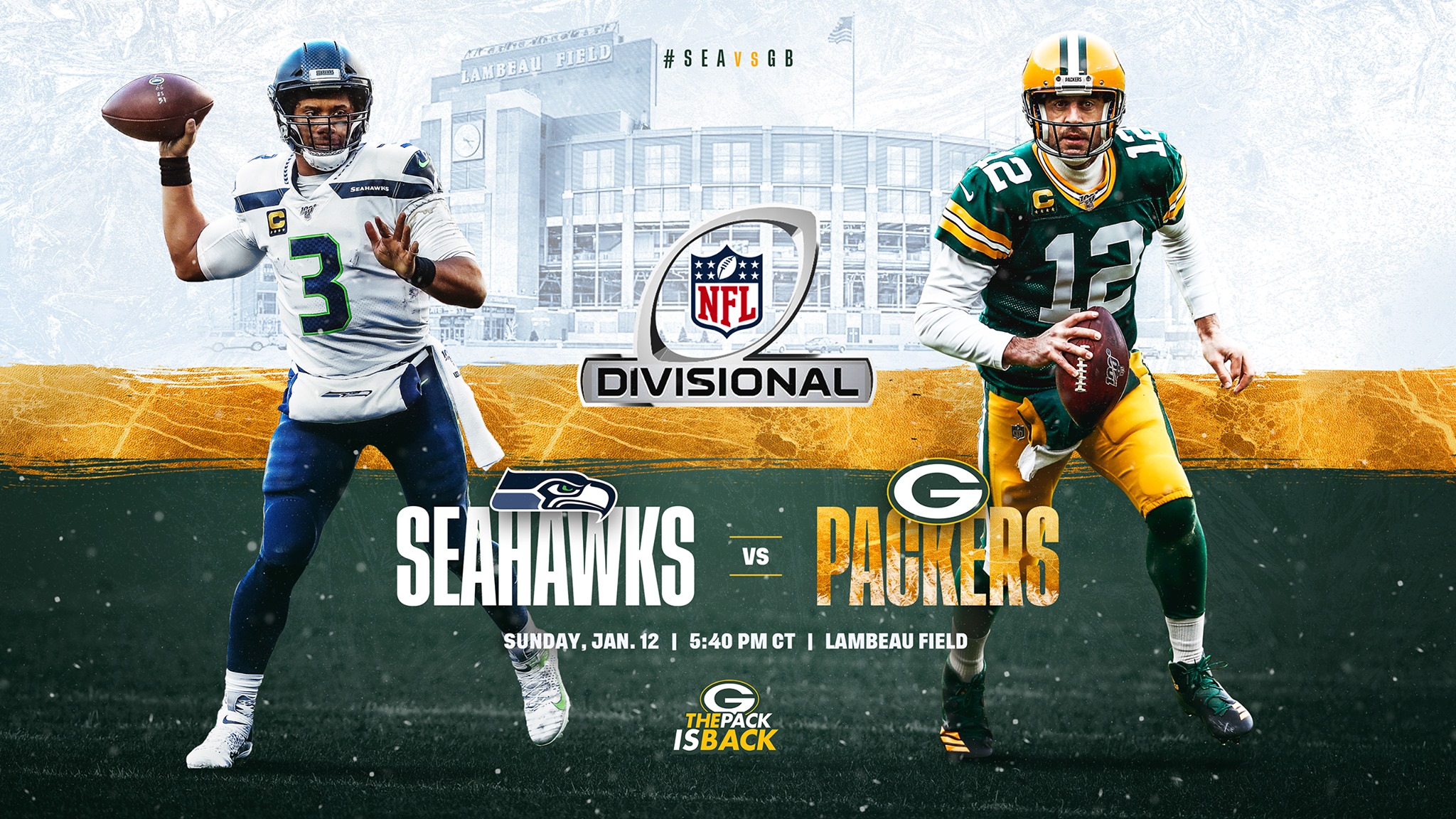 Concluding the NFL Divisional weekend is a matchup between 2 teams that are quite familiar with one another. Much like the Vikings and Saints, the Packers and Seahawks have an intriguing past that spans throughout the 2000s. You have Hasselbeck's, "We're gonna get the ball and we're gonna score," game, the infamous fail mary, Bruce Irvin essentially threatening Corey Linsley, Russell Wilson's 5 interception game, and of course, the 2015 NFC Championship in Seattle. When these teams play strange things seem to happen, and as fans we can only hope we'll have another crazy, classic game between these two franchises in Lambeau.
Seattle:
Seattle has had quite the odd season as well, finishing 11-5, good for second in the NFC, and just about 3 inches shy of a first round bye, Seattle wound up with the fifth seed. Most 11 win teams have fairly strong seasons, but that isn't entirely true with these 2019 Seahawks, as their point differential was only plus 7 throughout the season. This can be spun in 2 ways; they're very good in tight games and know how to finish strong, or they've eked out some late magic and lucked out some victories. You could probably make cases for both, but nonetheless they've made it this far and the regular season is irrelevant now.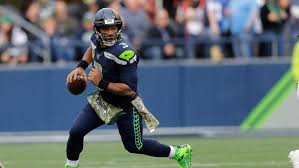 A facet of the game where Seattle is going to have to succeed is running the football. The Packers have a very solid defense but don't be fooled, this defense is very weak against the run. This is an area that Seattle is badly injured, so much so they had to bring Marshawn Lynch out of retirement. Sustaining long, time consuming drives and keeping number 12 on the sidelines is the biggest key for Seattle in order to pull off another road playoff victory. On top of that, Russell Wilson will have to continue playing like superman. All season long Wilson has made magnificent play after magnificent play, and has been especially good in crunch time of these games. While it's very likely Lamar Jackson is going to win MVP, Wilson will be a very close second. DK Metcalf's huge game last week is a welcomed sight for Russ and Seattle, while he and Tyler Lockett have had a good connection, Metcalf brings the big bodied physical element to the table. That being said, Lockett will need to have a big game, as Green Bay will very likely be keying in on Metcalf in hopes to prevent another explosion. Green Bay's secondary isn't nearly as banged up as Philadelphia's was, so it'll be a tougher task to pull off. Quite possibly the biggest key to the game for Seattle is slowing down Green Bay's push rush, most notably Preston and Za'Darius Smith. Between the two of them they had 25.5 sacks on the season and if they get hot it could be a long day for Wilson. 
Green Bay
Green Bay has certainly not had the most dominating season for a 13 win team, averaging just 23 points per game, which probably isn't has high as they were expecting with Aaron Rodgers under center. On top of 2 head scratching losses at the hands of the Chargers and Eagles, as well as an absolute beatdown from San Francisco, the flaws of this team were exposed mightily. However, 13 wins is 13 wins and that cannot be taken away from them, as they've earned their first round bye.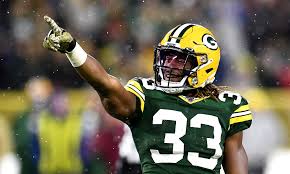 On paper nothing jumps out at you when you look at the Green Bay offense as they are just about middle of the pack in every offensive category. Aaron Jones did have a sensational year with 19 total touchdowns and 1000 rushing yards on top of that. Getting him involved early and often will be massive for Green Bay, and against Seattle's 22nd ranked rush defense it could be very possible. Aaron Rodgers hasn't really had to take over many games this season, as the run game and defense has controlled the game in most of their wins, and this should be terrifying for remaining opponents in the field. Rodgers is due for an explosion and there's no better time than a home playoff game coming off a bye week. Seattle's defense played well last week but, given the context it wasn't necessarily the most difficult task. Carson Wentz went down early, bringing in Josh McCown, the receiving core was battered up along with the o-line as well. Green Bay is fresh, healthy and most importantly, they're at home. Davante Adams will be key in this game, as he seems to be the only receiver Rodgers has maintained consistent chemistry with. Seattle's pass defense is ranked 27th, so him and Rodgers will be looking to connect all game long. Seattle's struggles against tight ends have been well documented this season, so this provides Jimmy Graham an opportunity to show out, something he's infrequently done in a Green Bay uniform. 
Game Preview
This game has been deemed by many as, "The Fraud Bowl," and while the numbers may not be eye popping, they've both made it this far and aren't apologizing to anyone. It has the makings of another classic playoff matchup, that'll come down to the wire. That being said, the rest here is what makes the difference for Green Bay. Despite all the injuries on the Eagles side, Seattle only came out with an 8 point victory. As alluded to earlier Green Bay is healthy and Seattle's backfield injuries may doom them this game. This is only Marshawn Lynch's third game back after a 15 game hiatus so it's really hard to see him have a huge game despite Green Bay's struggles against the run. Rodgers and Jones will control the game leaving Russ to have to pull off Houdini acts to counter them, which he'll be up to the task to do. Come fourth quarter it'll be a tight game and Green Bay will ultimately finish stronger and reach the NFC championship game against the 49ers. Seattle will run out of steam late despite another heroic performance by Russ. Another classic is on our hands folks, grab your popcorn and enjoy the show. 
Final Prediction

My predictions are a giant mess, so what do I know, being 2-4 so far isn't ideal but I think I got this one down!!!! We won't know until Sunday night enjoy.
GREEN BAY 27, SEATTLE 23