The Philadelphia Eagles playoff game against the Seattle Seahawks, if anything, was a microcosm of the Eagles 2019 season. All season, this team had to battle, and battle some more, to stay alive until January. Once the franchise's most important player went down 8 snaps into the game, it was too much to overcome. 
To say the Eagle's and their fan base were super confident in advancing to the divisional round of the playoffs is an understatement. Watching the Vikings beat the Saints made us think that hey, there's a possibility we can run the table in the NFC. All those hopes and dreams were shattered when Carson Wentz took a nasty shot to the back of the head from Jadeveon Clowney, which led to Carson's head ricocheting on the grass. Dirty play or not, malicious intent or not, it happened, and it forced Carson Wentz out of the game halfway through the first quarter. Josh McCown battled as hard as he could for the Eagle's, keeping them alive and getting them down the field when needed, but he wasn't the same red zone assassin that Carson is, and too many drives ended in field goals instead of touchdowns.
The Eagle's defense played this game like they have played every big game this season. They didn't allow anything big on the ground from Travis Homer or Marshawn Lynch, but had trouble guarding Seattle's top two receivers all game. Credit to Seattle and Brian Schottenheimer, they used a lot of great schemes to open up DK Metcalf and others that helped convert huge third downs and scoring plays.
DK is the only one mentioned for obvious reasons. We know what Tyler Locket can do, and David Moore is a very solid third option on any team. There are a couple reasons DK Metcalf having a good game was a dagger to the heart of any Eagles fan. He was taken seven picks after J.J. Arcega-Whiteside, who looks like more of a practice squad guy than half of the PS guys we brought up. He was also a huge X-factor in this game, because in the Eagles and Seahawks first matchup, DK had a couple huge dropped passes, that ultimately would've changed the course of that game, and probably doesn't keep the Eagles close in that first matchup. Oh, and by the way, finished with the most receiving yards by a player in their post season debut. Just lovely.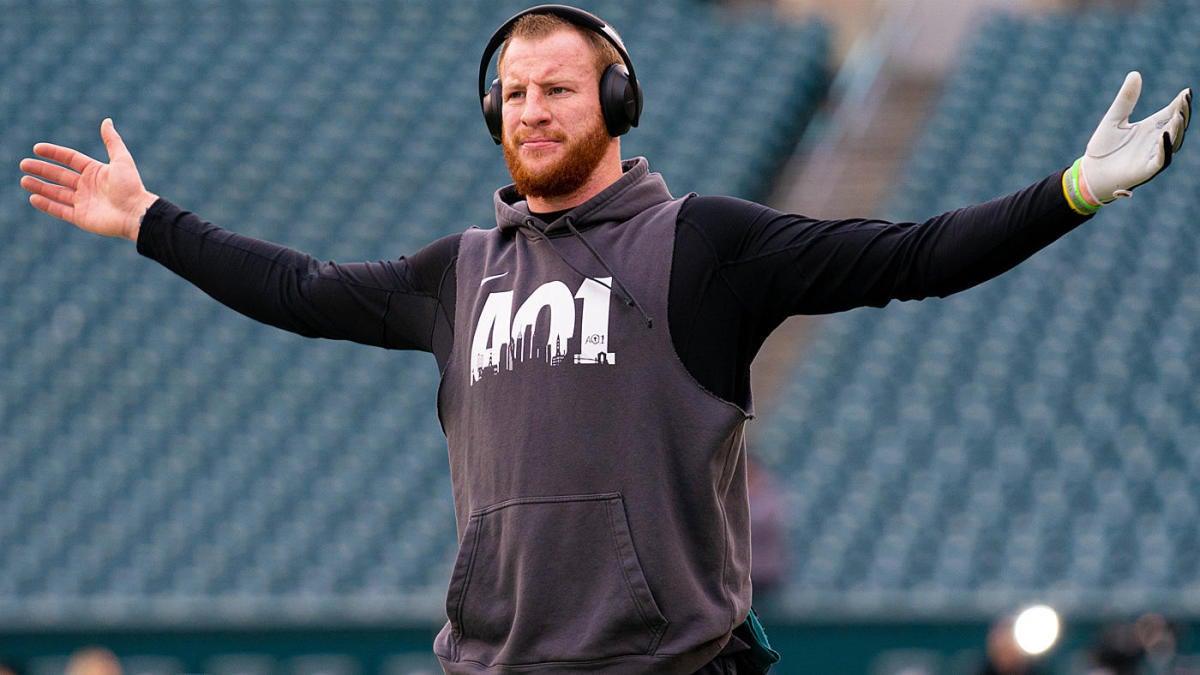 So, the Philadelphia Eagles 2019 season is over. This blog is especially hard to write knowing all the injuries that happened this year, all the things that had to be sacrificed to get here, and in the end, being left questioning what really could've been with this team. I wholeheartedly believe if Carson gets to play that whole game, we are moving on to San Francisco. 
At the end of the night Sunday, and for the rest of the off-season, I will feel proud of this team. I'm not going to mention every injury, you've heard that diatribe too many times now. But this team battled. This team fought every day. This team refused to die, until Metcalf's dagger piece sign to the crowd after his third down catch. Carson Wentz carried this team. He answered the bell this year. He made it a priority to develop into a better leader, and he did that and more. He proved he's worth every penny he earns. I feel sick to my stomach for him not being able to finally finish his first playoff game, but I'm optimistic he will use it to fuel him to torch every team that he plays next year. Doug Pederson again has shown his elite coaching skills this year, being able to dial up and change schemes week to week with all the injuries and all the new guys suiting up each week. Without him, who knows if we even win the east or make the playoffs. He deserves as much credit as Carson does for turning this season into something to be proud of.
The potential for this team is sky high. This team, especially the offense, only played one game this year at full strength with all their starters on the field. This off season will be an opportunity for Howie Roseman and the rest of the front office to right some of the wrongs they made with certain players and their contracts, cough cough Alshon Jeffrey, and get good depth and instant starters from the draft and in free agency.
To the rest of the NFL, this is your warning for next year. Watch out.