Less than a week remains until WWE's Road to Wrestlemania officially kicks off with the first pay-per-view of 2020 – the Royal Rumble. For those reading this that do not know, the Royal Rumble is typically WWE's first PPV of the year, and features a 30 man, over-the-top-rope battle royal match, with the winner being granted a world championship opportunity at The Showcase of the Immortals. This event is always highly anticipated by fans because of the gamut of options the WWE has when planning out the match. With arguably the most stacked roster to date, it's increasingly difficult to pinpoint one superstar who is most likely to win it all. Of everyone on the roster, the following five superstars are safe bets to win this year's men's Royal Rumble Match:
Roman Reigns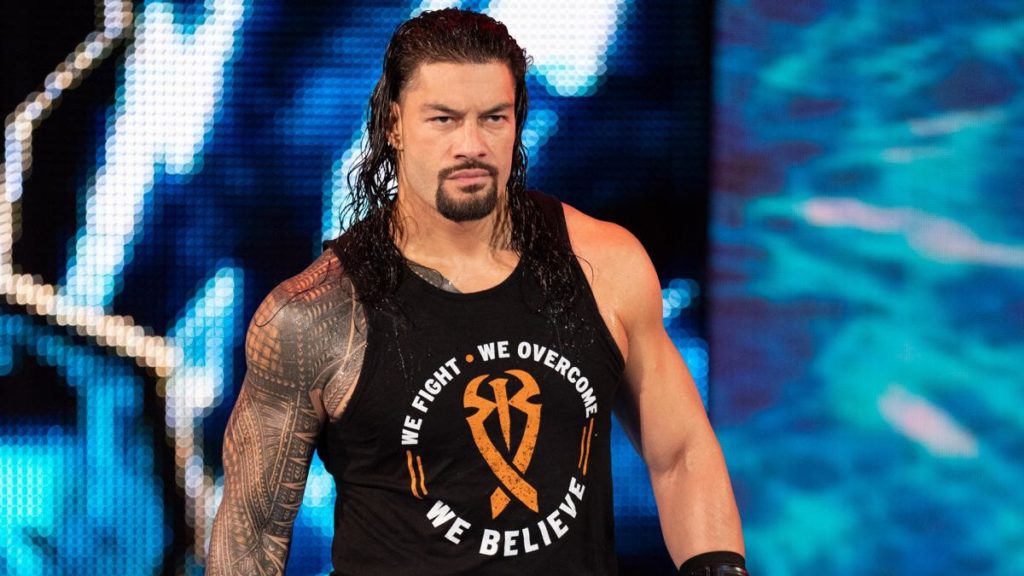 The winner of the 2015 Royal Rumble, Roman Reigns, is widely regarded as the favorite to win this year's Rumble match. Since his return from battling leukemia, The Big Dog has been kept out of the Universal Title picture on Smackdown, instead getting involved in feuds with Daniel Bryan and Erick Rowan, as well as most recently with King Corbin. Winning the Rumble would quickly reinsert Reigns into the title picture, while also giving 'The Fiend' Bray Wyatt a big-money opponent at Wrestlemania, which just happens to take place in Reigns' home state of Florida.

Roman Reigns is also more over now than he has been in recent memory (besides his team-ups with his Shield counterparts). However, one has to wonder if WWE is willing to pull the proverbial trigger on Reigns again. After he won the 2015 Rumble match, Reigns was vehemently booed by fans because of WWE's incessant pushing of him. If Reigns were to win this match, those boos may return by some ticked off fans. It may be safer to hold off on his second Royal Rumble victory, and instead give it to a different superstar.
Brock Lesnar (or his 'Mania opponent)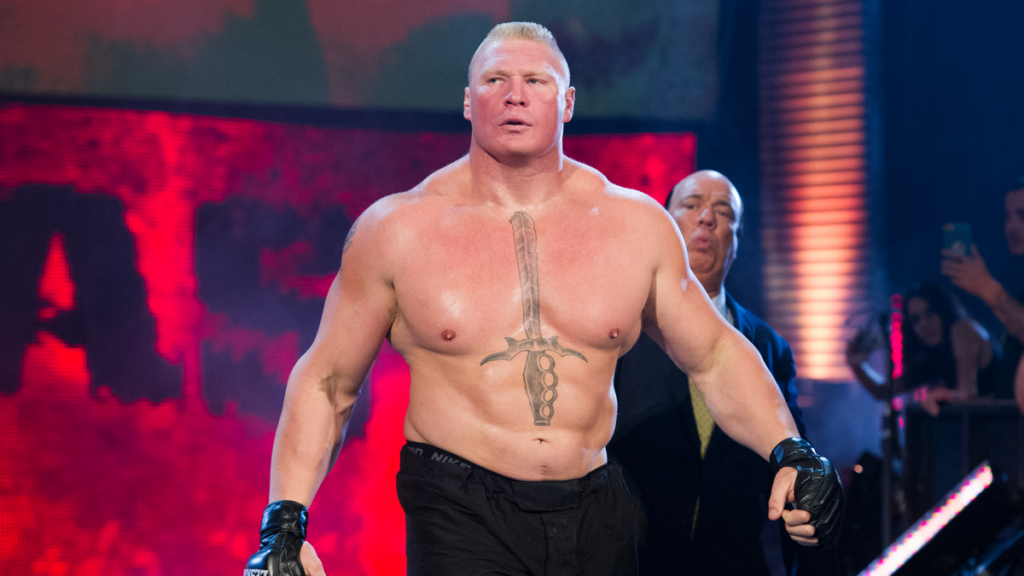 Despite already being WWE Champion, Paul Heyman announced that Lesnar would be competing in this year's Royal Rumble match rather than defending his world title because there is "no competition left" for the Beast Incarnate. In the same announcement, Heyman also announced that Lesnar will enter at the number one spot. Although he will enter the match as a world champion, it doesn't seem that Lesnar's title will not be on the line in the match like it has been in previous instances.
There are several routes WWE could go with this. The most obvious would be Lesnar winning the match, and deciding to have a title vs. title match at Wrestlemania featuring The Fiend vs. Lesnar. However, if WWE is going to continue with the brand split, it makes the most sense to have a world champion on both Smackdown and Raw. In that case, Lesnar could still win, but it would be an odd feeling to not see the winner of the match receive a title opportunity. Instead, WWE could use Lesnar's involvement in the Rumble to kickstart a feud between Lesnar and whoever will challenge him for his title at Wrestlemania. Cain Velasquez's return to the squared circle could come in this match, and a victory for the former MMA champion could lead to a rubber match between the two on the Grandest Stage of Them All.
Kevin Owens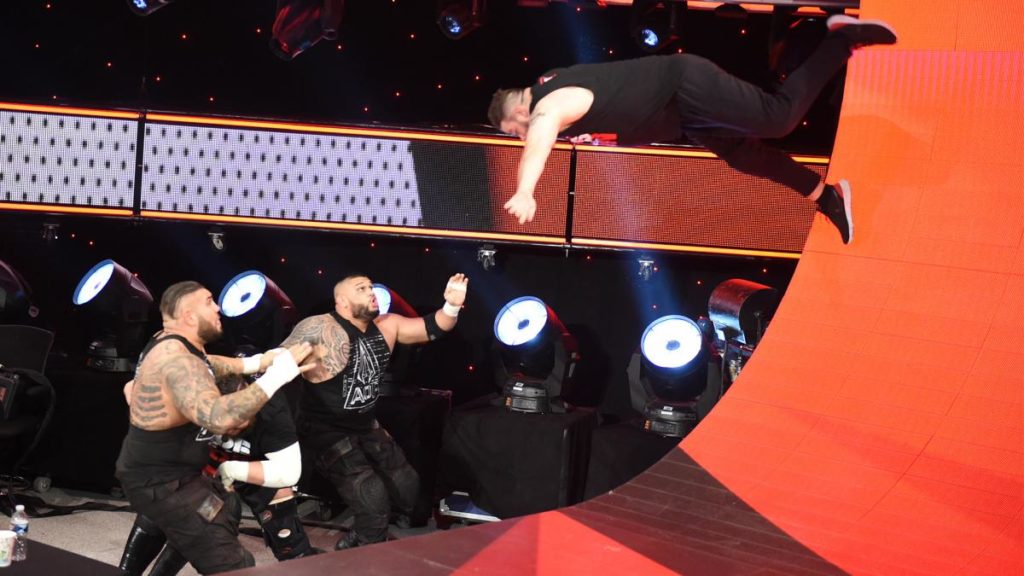 Since ending his summer-long feud with Shane McMahon, fans have yet to see Kevin Owens reinsert himself into the title picture. In fact, the last time fans saw Kevin Owens compete for a world title, he was still being booed after he turned his back on the New Day. Owens deserves a babyface run at the title, and who better to stand across from him to help him generate even more cheers than Brock Lesnar.

Since moving to Monday Night Raw, Owens has become one of the most over faces on the Raw roster. There are also not many on the roster that can make KO look like an underdog, which makes Brock Lesnar the perfect opponent. Watching Kevin Owens outsmart The Beast en route to a WWE title win at Wrestlemania is enough to make any fan giddy. Besides, who doesn't want to see Lesnar eat stunner after stunner leading up to the match?
Drew McIntyre
Just one month ago, Drew McIntyre would likely have been kept off of this list, as he wasn't doing much that was incredibly noteworthy. However, fast forward to just this past Monday night, and he was winning a triple threat match over AJ Styles and Randy Orton, much to the crowd's delight. The Scottish Psychopath has slowly been undergoing one of the more natural babyface transitions in recent memory, and having the opportunity to showcase more of his personality has definitely been the primary factor.
McIntyre is also one of the most physically imposing superstars on the roster. He is one of the few men who can stand next to Brock Lesnar and not look small. Couple that with his recent babyface switch and that might just do enough to put him in terrific position for a championship match at Wrestlemania against Lesnar. Despite having a five year run in WWE a decade ago, McIntyre has never feuded for the world title. Giving him his first shot, against Lesnar no less, would give fans plenty of reason to be invested and cheer for McIntyre.
Matt Riddle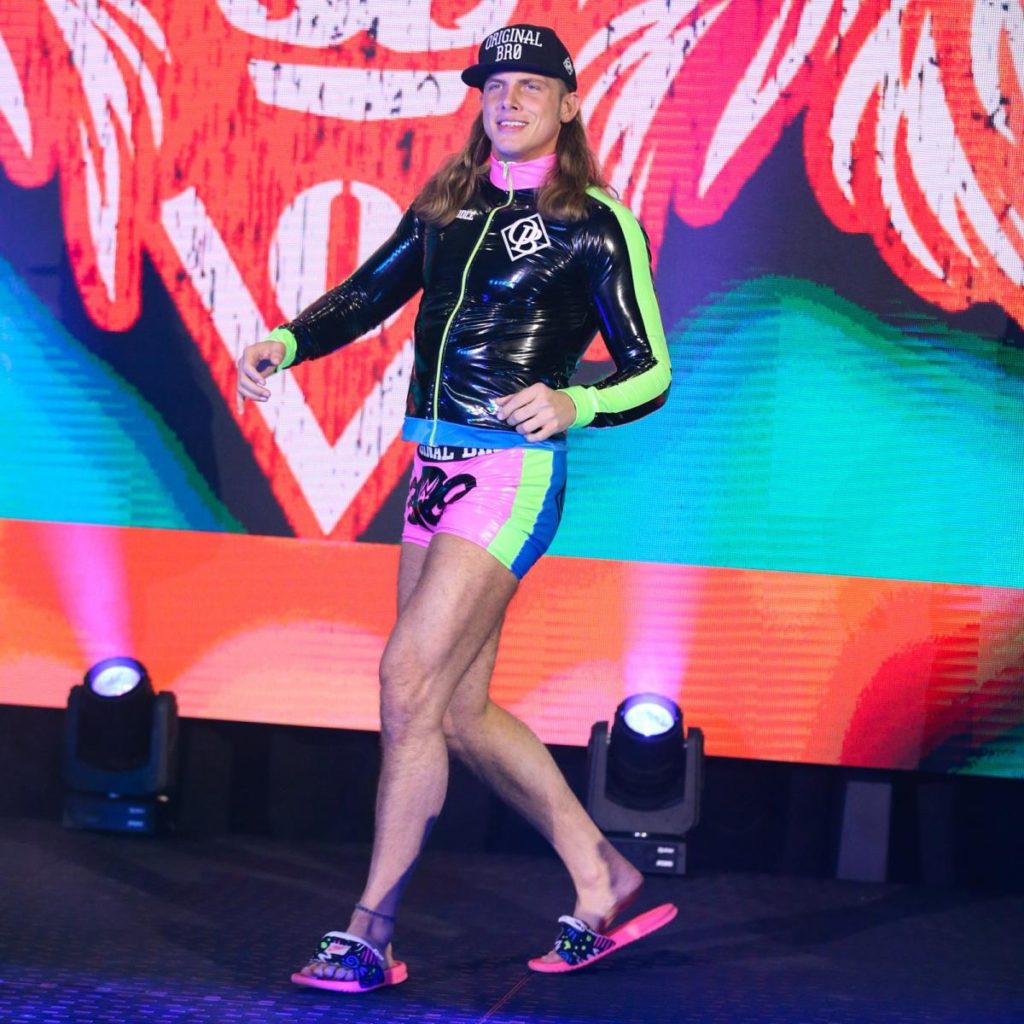 Matt Riddle makes this list despite having significantly lower betting odds to win the Royal Rumble than the four aforementioned superstars. However, he may make the perfect storyline opponent to Brock Lesnar. Not only do they both have MMA backgrounds, but Riddle hasn't been shy about his goals since joining WWE. "My main goal is still retiring Brock Lesnar, that's not changing," Riddle told Sports Illustrated after his match with Roderick Strong at NXT Takeover XXV. This Rumble match could be the picture perfect start to that storyline if all parties are interested.
Despite currently wrestling exclusively on NXT, Riddle could enter the Royal Rumble as an NXT superstar (there are always plenty of surprises in each year's Rumble match), and eliminate Lesnar from the match. That moment alone would guarantee a massive pop from the crowd. From there, a build could begin, starting with The Original Bro going after Lesnar for not recognizing the talent pool outside of Raw. Their feud could culminate at Wrestlemania, although that wouldn't necessarily have to be the "end" of the rivalry. Brock Lesnar is still on top of his game, and WWE likely still sees plenty of money to be made with the Beast Incarnate, so why stop at one match? Riddle-Lesnar would be a guaranteed hit every time they'd face off.

With so many surprises likely to occur, there are several other superstars who could feasibly come out on top in this year's Rumble match. Maybe the WWE will take the opportunity to further push King Corbin instead. Maybe we see a returning CM Punk or Edge win it all! The possibilities are limitless (maybe Keith Lee wins it all??). The 2020 Royal Rumble takes place at Minute Maid Park in Houston, Texas on Sunday, January 26th. The PPV kicks off at 7pm.