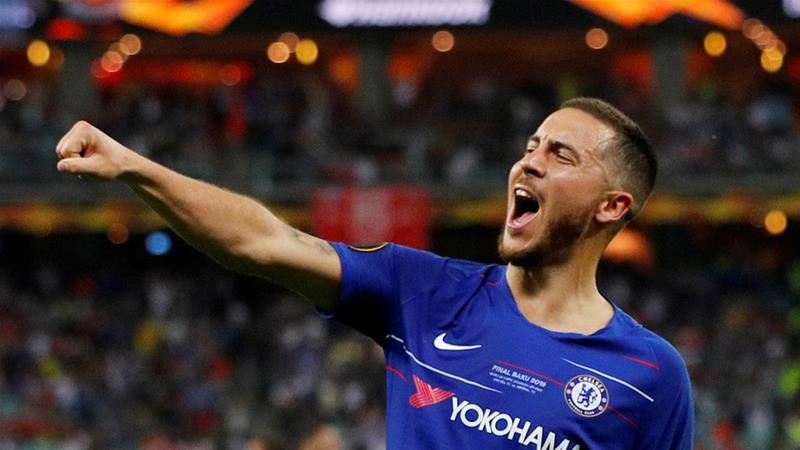 It's been a humbling past few weeks for Chelsea Football Club. In a short span of time they saw top-scorer Eden Hazard transfer to Real Madrid and manager Maurizio Sarri leave for Juventus.

Still the Blues need to rebound from these departures and fast. Once the calendar turns to August, there will be Champions League games to win and another top four finish in the premier league to covet. The question is, how will they fill these holes?

The latter seems a bit more obvious as former Chelsea midfielder Frank Lampard appears to be the frontrunner to become the next manager at Stamford Bridge. In his lone year as a manager in 2018-19, he led Derby County to the brink of the Premier League before falling to Aston Villa in an organized playoff. Should Lampard indeed be the next manager, it will be his job to reinvigorate an offense that was underachieving for most of the season, even with Hazard. He'll also need to establish good rapport with the players on the team both old and new. We can't have another incident like the one in the League Cup Final.

As for replacing Hazard, the answer isn't quite as obvious. There a lot of players who could assume that role but they won't quite match his level of production, at least not right off the bat. The most popular names that come up include Callum Hudson-Odoi, Pedro, Willian and Christian Pulisic. They are promising, but will need to get more time under their belt before establishing themselves as elite scorers. They'll also need to be better offensively as a team as outside of Hazard, no player scored more than eight EPL goals on the season. The team also finished sixth in goals scored while finishing second in total shots. The former has to be higher if they want to stick around in the Champions League. Chelsea was also shut out ten times in league play. An important note to remember is that if Chelsea is to improve, it will have to happen internally as they were given a two-window transfer ban by FIFA.

Whoever ends up stepping up will need to do so fast. The 2019-2020 season is closer than we realize.