By: Andrew Hubschman
The NBA Christmas Special is hosting their typical five games this year, and they all look exciting. But who's likely to win?
1. Pelicans vs. Heat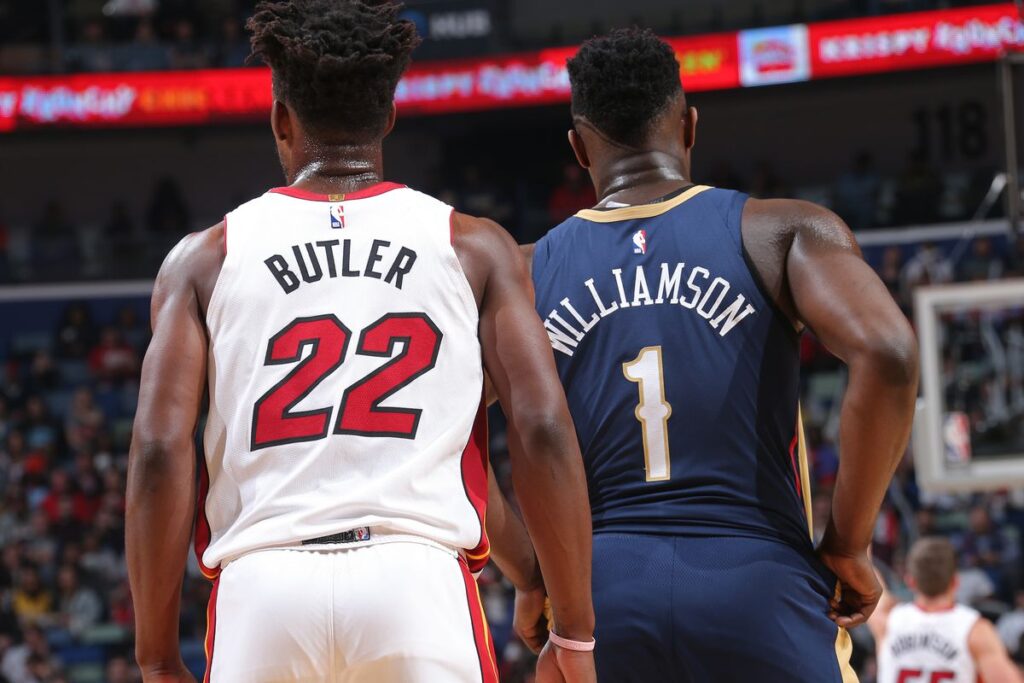 The NBA's Christmas festivities begin with Jimmy Buckets and the Heat facing off against Zion and the Pelicans. The Pelicans will play their second X-Mas Game in a row as they shocked the Nuggets in last year's contest. The Heat are stepping into the Christmas spotlight for the first time since 2015 – coincidentally beating the Pelicans. Now with completely different faces on both sides, this matchup should be much better than their previous one.
The Pelicans have the greater advantage overall thanks to their three-point shooting. New Orleans made 19 threes in their 113-99 win over the Raptors yesterday. Lonzo Ball and Eric Bledsoe each made four; Brandon Ingram made three; and JJ Redick led the way with six. However, the team made 10 out of 20 free throw attempts, and Lonzo was the only starter who made more than 50% of them with 67%, respectively. Though it is a concern, it can easily be fixed. Having Ingram make more trips to the line would be advantageous as his free-throw shooting has progressed greatly over the years (he finished with a career-high 85.1 % last season).
The Heat, despite playing very well overall, are coming off a well-contested 113-107 loss to the Magic. The Heat led in most team categories, so what could have went wrong for them? The answer: the three-point shooting did not favor them offensively OR defensively. Miami only made 7 threes (with Duncan Robinson having made 3 – the only Heat player with more than one) and gave up 10 – four in the fourth quarter. That may not seem like much, but it did prove costly for them. Two things that will help in their advantage is to put in Avery Bradley – who did not play via coach's decision – and better performance from starter Moe Harkless, who made only three points in 23 minutes of play. Both can easily be done, but in the end, the Pelicans are likely to come away victorious.
2. Warriors vs. Bucks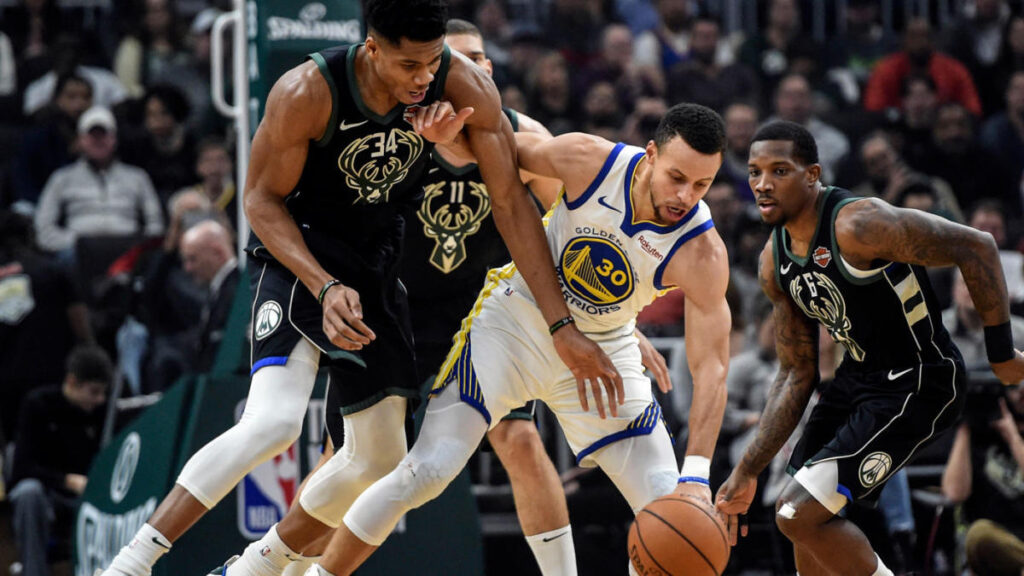 This next game should draw a lot of viewers. The Warriors will be playing their seventh straight Christmas – tied for the longest active streak. Right out of the gate, this game does not look good for them. In their 125-99 opening loss to the Nets, their starting lineup scored a combined 64 points with Curry and Wiseman leading the charge (20 and 19 points, respectively); they also shot an abysmal 32.9% overall. What hurt the Warriors even more was the Nets bench – which scored a combined 54 points. Again playing without Draymond Green – who is still recovering from a mild muscle strain – the Warriors need to turn the tables by making shots – including Steph, Andrew Wiggins, and Kelly Oubre.
The Bucks will play on Christmas for a third straight year – having won in 2018 and lost in 2019. Despite coming off a heartbreaking 122-121 loss to the Celtics, Milwaukee will come in tomorrow as the heavyweight. One huge trait their starting lineup will bring into tomorrow's game is their durability. Three of their starters played between 36-38 minutes and scored at least 25 points with Giannis leading the charge with 35; the shortest outing from the starting lineup was from Donte DiVicenzo who played 27 minutes. The lineup also combined for 11 three-pointers. Reasons for their loss? They were cooked by Boston's 18 threes, Jayson Tatum, Jaylen Brown, and Jeff Teague, and Giannis missed game-tying free throw by with 0.4 seconds remaining. Unless we see a much better performance by the Warriors' starting lineup as a whole, expect Milwaukee's robust lineup to shake off their tough loss and pave the way for a double-digit victory.
3. Nets vs. Celtics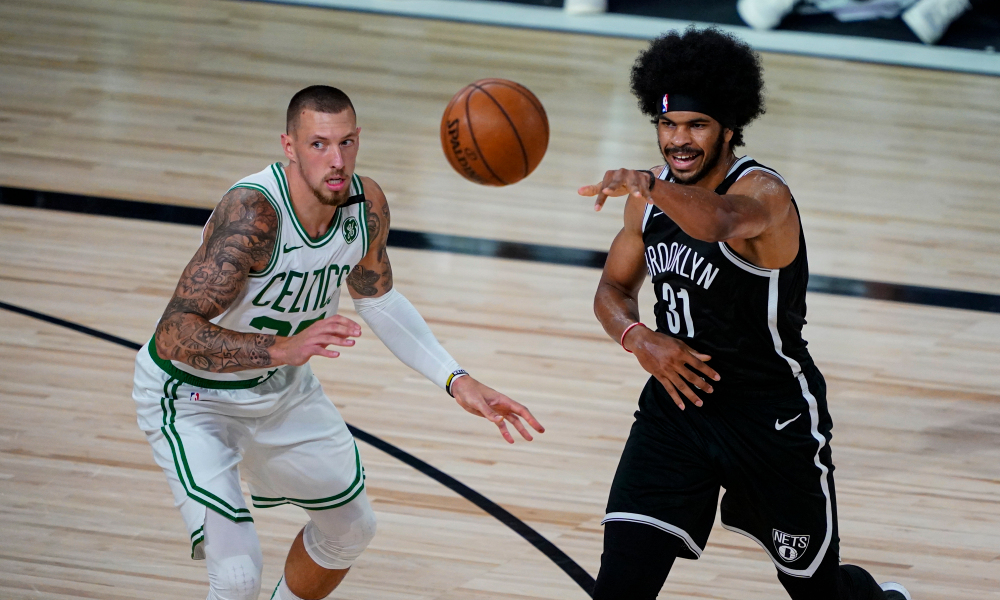 This will be Christmas' only divisional matchup – and it should be a thrilling one at that. It will also be the only matchup in which both teams are undefeated.
This will be the Nets' first Christmas Day appearance since 2013. Coming off a hot start to the season with their aforementioned victory over Golden State, Brooklyn is ready to put their skills to the test. To their advantage, Kyrie and KD are coming off a 26 and 22-point game while only playing for 25 minutes. They continue to show how well they can perform in such limited time. Behind them – led by Caris LeVert who scored 20 points on 3 threes – is the aforementioned bench that scored 54 points against Golden State. Expect to see extra time from KD, Kyire, LeVert, and sharp-shooter Joe Harris on the court because if they're looking to go 2-0, it won't be easy.
The Celtics will be suiting up for a fifth consecutive year – winning three and losing one in previous years. They look to carry the same rhythm they had in their thrilling opening victory over the Bucks in which members in their starting lineup did not disappoint. Jayson Tatum scored 30 points on six three-pointers (including the game-winner with 0.4 left) and seven rebounds, and Jaylen Brown scored 33 points on 3 treys along with five rebounds, four assists, and two steals. Jeff Teague came off the bench and impressed in his Celtics debut, totaling for 19 points and a perfect 4/4 from downtown, four assists, two steals, and one block.
KD, Kyire, and Co. are ready for their first face-off against Tatum, Brown, and Co. We should be in for quite an exciting duel that will go right down to the wire. But with more minutes from the starting lineup and bench, the Nets might be able to eek out a big victory.
4. Mavericks vs. Lakers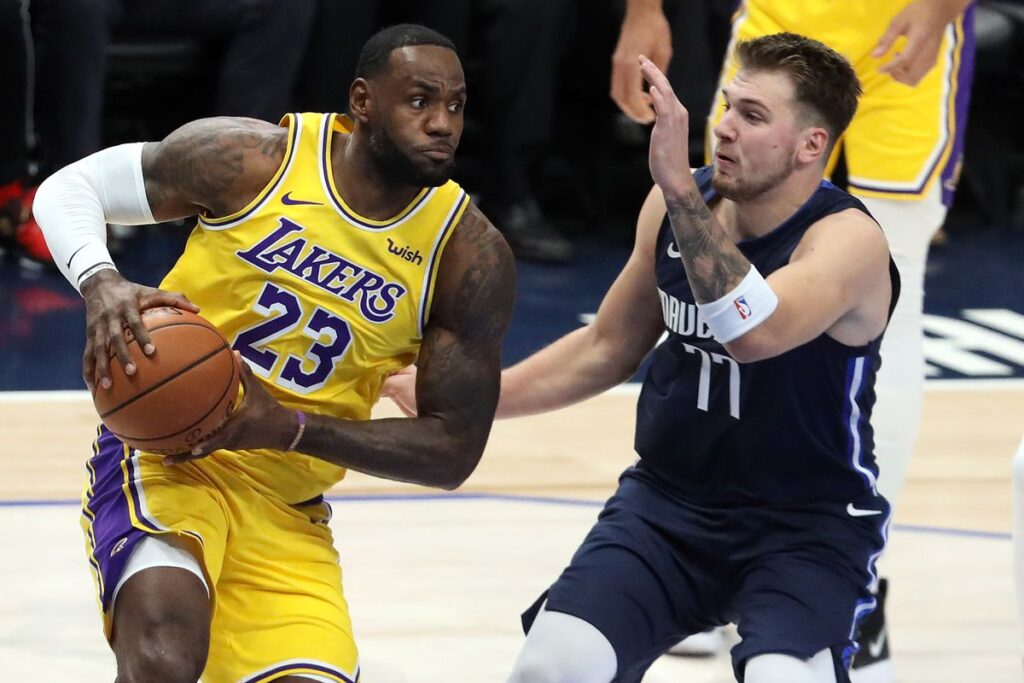 Game Four will be the Mavs' first Christmas game since their 2013 loss to the Spurs. As for the Lakers, this year will mark seven straight annual visits – tied with Golden State for the longest active streak; however, they have only two wins in that span.
Dallas is coming off a 106-102 loss to Devin Booker and the Suns, and Luka Doncic was the only Maverick who scored more than 12 points with 32. The only downside in his performance that could have given the Mavs the win was that he was 0-6 from downtown. Although he had a lack of help around him against the Suns – with the exception of Josh Richardson and Jalen Brunson who had 12 points each – he might get the assistance he needed last Wednesday. Tim Hardaway shot 3-10 with 12 points and Trey Burke shot 3-6 with 7. Giving the two more minutes on the floor could help the offense get into a better rhythm and give Doncic some breathing room. Also, expect the young All-First Team point guard to drain two threes at the bare minimum. If there's one thing Dallas has proved time and time again: they can't win unless Luka goes off. Hopefully, they prove today a case contrary to this belief.
The Lakers are ready to take on Luka with everything they got. They look to bounce back from their shocking 116-109 loss to the rival Clippers in another exciting matchup. LeBron and AD led the way again with 22 and 18 points in a game their team never led. They look to grab their first lead this season. The Lakers bench – led by Montrezl Harrell who brought his hot preseason streak into the regular season with 17 points and 10 rebounds – is also ready to shine against the underdog Mavericks' bench. However, the question rises at the center position. Marc Gasol has not looked so hot. Including the preseason, the most points he scored was 9. It would be interesting – but non-surprising – if Coach Frank Vogel decides to start him instead of playing Kyle Kuzma – who scored 15 points off the bench – at power forward and moving Anthony Davis at center.
The match between LeBron and Luke will be one for the ages. While it may be exciting, realistically, the Lakers are the come down to whoever has the better bench.
5. Clippers vs. Nuggets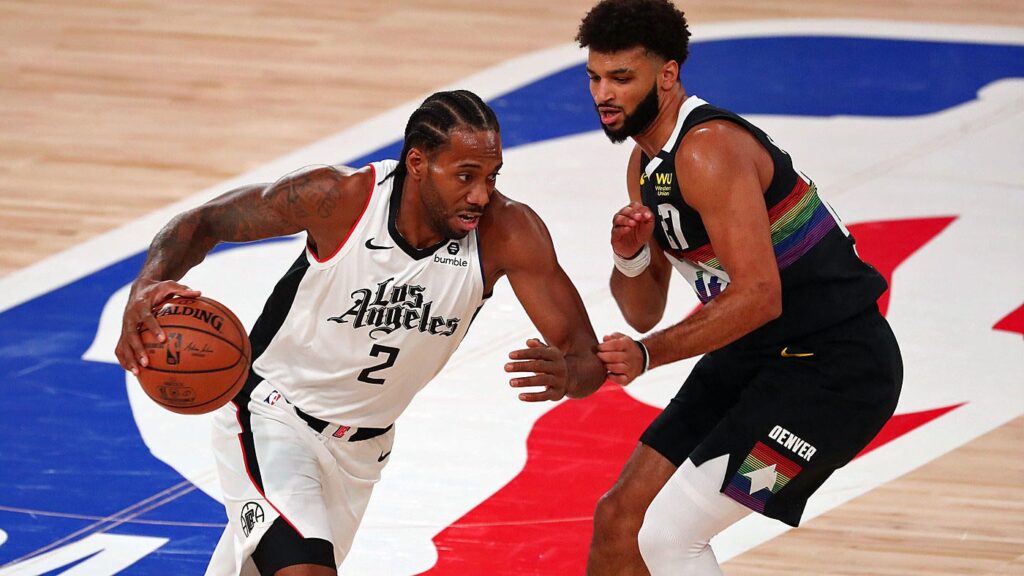 What better way to wrap up the NBA's Christmas Special than an intense playoff rematch? The Clippers look to avenge their Semifinals heartbreak to the Nuggets – who denied LA's first entry to the Western Conference Finals in franchise history. It was the Clippers second time blowing a 3-1 lead in the Semifinals; their first was in 2015 against the Rockets.
The Clips will play their second straight Christmas Game, barely beating the Lakers in last year's event. They are coming off their surprising victory over the Lakers in which Kawhi scored 26 points and Paul George tallied 33 of his own along with five three-pointers; power forward Serge Ibaka added 15 in his first game as a Clipper. LA is looking to carry that momentum into the Christmas spotlight. One concern, however, is the absence of Marcus Morris – who is still out with a sore right knee. This leads to another concern: the overall performance of Nicolas Batum. Despite playing solid defense, Batum scored only three points in 28 minutes of play. Reserve center Ivica Zubac, meanwhile, posted up 11 points in 27 minutes along with six rebounds. With Morris out again, it might be time for Coach Tyronn Lue to consider giving Zubac a start at center. If that's the case, they should be more than set for another victory.
The Nuggets will also be playing their second straight X-Mas Day game where they lost to the Pelicans as previously mentioned. They are coming off a crushing overtime 124-122 loss to the Kings at the buzzer, despite a strong showing by Michael Porter Jr. (24 points, 5 rebounds, 2 assists, 2 steals, and 3 blocks) and a triple-double performance by Nikola Jokic (29 points, 15 rebounds, 14 assists). Paul Millsap has a solid outing of his own, recording 16 points, 7 rebounds, and 3 assists. Although they played well in every category against the Kings, the one thing that hurt them besides Buddy Hield's last-second tip-in was the three-ball; they shot 8-29 from behind the arc. Another huge concern was the poor showcase by Jamal Murray: 9 points on 1-9 shooting and 0-5 behind the arc, and 1 assist in 34 minutes of play. I guess some people don't always start off on the right foot. There is plenty of season left for the Nugget's playoff hero to turn around, and tonight would be a good time to start. If not, however, expect the Clippers to claim their revenge.