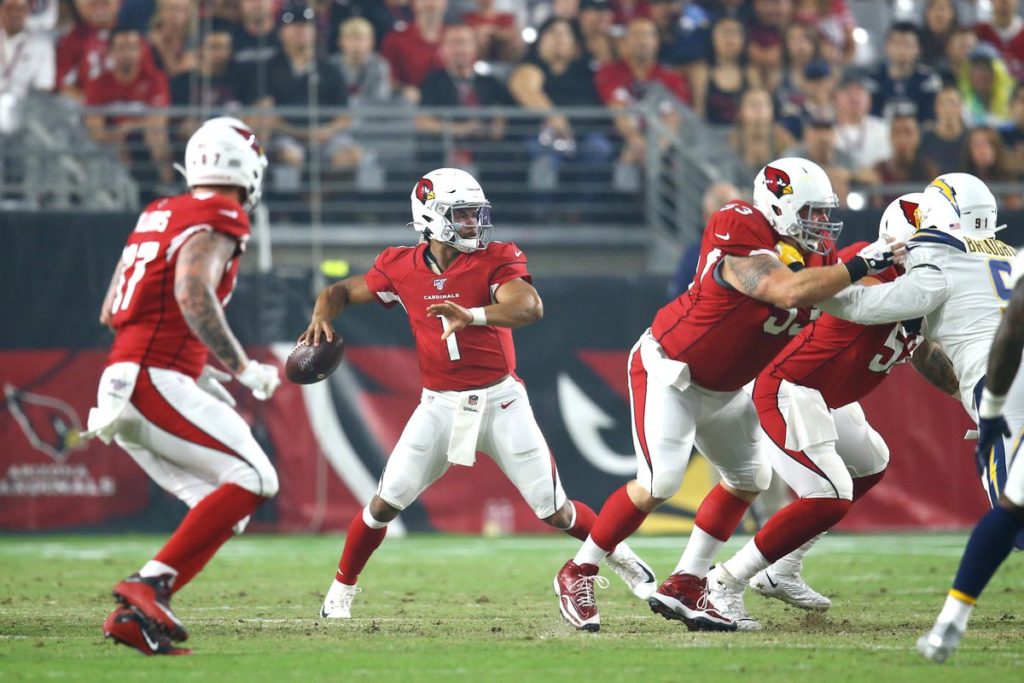 Finally. Football season is back. After countless weeks of waiting around, tiring ourselves countdown posts and offseason drama, the NFL returned this last week and brought a preview of what the next few seasons could look like. Struggling teams like the Jets and Giants caught flashes of hope and potential improvement, while playoff teams like the Chiefs and Saints got to see who they can use to push them to the big game.
Some players stood out among others and really shined to work towards landing on a 53-man roster come September. This is crunch time for a lot of guys on the field, and these guys really came through when they needed to most.
Teddy Bridgewater
We'll start with an easy one. Teddy's roster spot was never really in jeopardy with New Orleans. However, he really shined in his first game against his former team, the Minnesota Vikings. He threw 14 for 19 with 134 yards, a touchdown and zero picks. He looked sharp and confident on the field, just as he did before his horrendous injury that almost took his career. This really gives the Saints confidence in their backup for when the time comes for Drew Brees to retire.
Daniel Jones
How can you not feel somewhat happy for the Duke alum after what he has gone through since arriving in East Rutherford. After GM Dave Gettleman took him in the draft, he was booed mercilessly. And you thought it would end there. Giants fans move on and wait and see how he turns out. Think again. Poor guy gets booed at Yankee Stadium while throwing out the first pitch.
Fast forward to August 9, he is now being looked at as the savior of Giants football. He threw 5 for 5, 67 yards and a touchdown in his only series. This guy is looking like the real deal, and he has dealt with this situation with complete aplomb. Jones is not only looking like a great pick so far, but the type of guy who will let his play on the field do all the talking he needs. This also proves Giants fans are some of the most fair-weather fans in football. Don't @ me.
Jarrett Stidham
Welp. We're in trouble. The Patriots may be developing the next Brady. Or maybe they'll trade him and Brady will play forever. In either case, Jarrett Stidham is looking dominant after his first preseason game. The Auburn standout threw for almost 200 yards and a TD toss in his first live performance against Detroit, and is looking like a formidable third option at the quarterback position behind vet Brian Hoyer. Keep an eye on him the rest of preseason, as we could be seeing more of him real soon.
Christian Wade
This was one of the coolest stories of the preseason. Former Rugby wing now turned running back Christian Wade had one carry in his first game, and he made it count. He took it 65 yards straight to the house. One of the coolest things that happened this preseason, and although he may not make the roster at a competitive position, it was a great play.
Damon Sheehy-Guiseppi
Another great feel good story, the newest Cleveland receiver took an 86-yard punt return to the opposite endzone and was dogpiled by his teammates afterwards. He went from sleeping outside to tricking the team into a tryout to impressing the coaches and earning a spot on the team. Truly awe inspiring. Hopefully, he can make it on the final team, or at least the practice squad at the end of the preseason. But he will never forget this play, and that's for certain.
Mack Wilson
I'm still trying to wrap my head around the fact that this guy fell to Round 5 to Cleveland. What a steal. The Alabama linebacker grabbed not just one, but TWO interceptions in their opening win, along with three tackles He has already shown that he can slide right into a starting position, and I would not be surprised if he does soon.