By: Andrew Hubschman
As the season comes to a close, it's time to recap and compare Justin Herbert's spectacular rookie season to that of Baker Mayfield's. Mayfield and Herbert put on their own kind of show in their first years in the league – shattering records and leading their teams down the right path. The big question is: who's was better? Here are my arguments for both of them:
Baker Mayfield
Mayfield did not make his first appearance until Week 3 of the 2018 season, becoming the 30th Browns quarterback to start a game for them since they re-entered the league 1999. Taking over for an injured Tyrod Taylor, Mayfield not only guided Cleveland to their first win since 2016, but he also brought hope to Cleveland. He nearly guided them to their first winning season since 2007, finishing 7-8-1 – their most wins since 2014 and more than their previous three years combined (4). Finishing the year with 3,725 passing yards, he broke Peyton Manning's 20-year-old record for most passing touchdowns by a rookie quarterback; Mayfield threw 27 which shattered Manning's total of 26. One argument against him, however, was his interception rate; he threw 14 picks – 4 more that his future opponent. Still, Mayfield wins due to his impact in tuning around a continuously struggling franchise.
Justin Herbert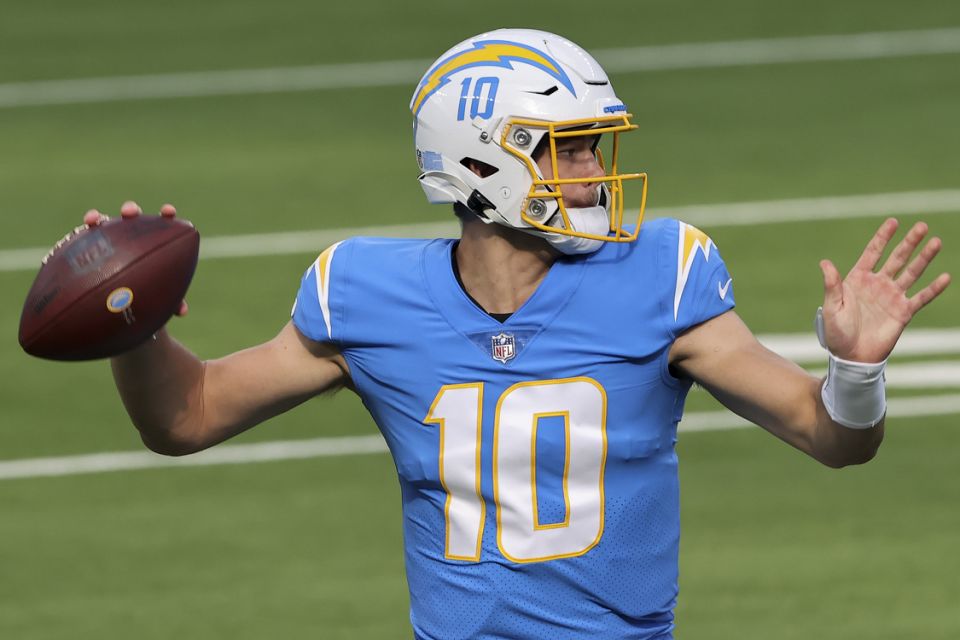 Herbert being drafted to the Chargers all but showed that the Philip Rivers era with the team was over. Coincidentally, Herbert came in for Tyrod Taylor in Week 2 and since then, he hardly failed to impress. Breaking Mayfield's passing touchdowns record (30) – as well as finishing as the third rookie QB with at least 4,000 passing yards with 4,336 which was 38 short of Andrew Luck's record – Herbert makes a clear case for why his season is better. He may not take his team to the playoffs but he finished his first year strong, ending it on a four-game winning streak. One argument against him, however, was his lack of fourth-quarter comebacks and game-winning drives. Herbert had 1 comeback and 3 game-winning drives whereas Mayfield had 6 and 7, respectively. On a brighter note, he has the potential to guide his team to the playoffs within the next few years like Mayfield. In short, Herbert wins in terms of better stats.
Now that both sides have given their argument, who's season was better?