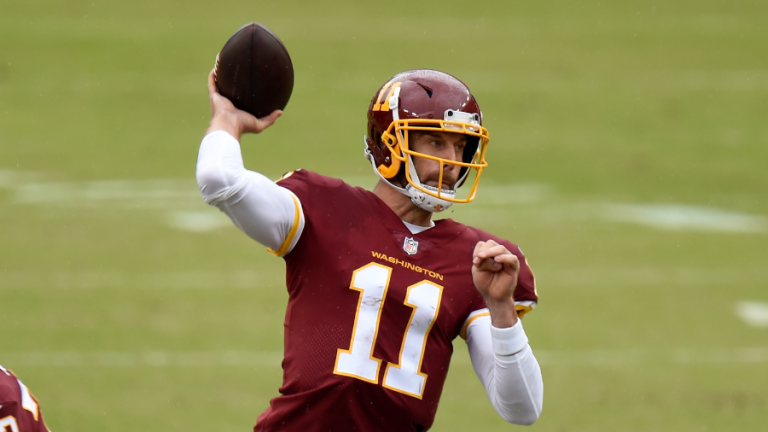 In what has already been a crazy season in the NFL, the Washington Football team decided to throw their hat in the ring and won the NFC East. They did so with a 7-9 record, making them just the third team in league history to make the playoffs with a losing record in a full season.
Now it's time I make an apology.
In the midst of the great sports hiatus brought on by COVID many months ago, I wrote a piece about which teams I thought would have the top spots in the 2021 NFL Draft. In it I predicted the Footballers would finish not only with the first overall pick, but that they would finish with ZERO wins. I said this as an explanation;
1. Washington Football Team, 0-16
On the surface, the *Name Redacted* look like team that can win a few games. Dwayne Haskins and Terry McLaurin are both coming into their own, Chase Young could be a great anchor on defense and Ron Rivera should bring some valuable experience with him. Unfortunately, these positives are outweighed by a plethora of negatives. The team has the second-worst rushing defense in the league, averaging a league-worst 16.6 points per game on offense and ranked worst in passing yards per game. All that combined with a schedule that includes both the NFC West and the AFC North and you're looking at a rough ride for the Burgundy and Gold.
Hindsight is 2020 (no pun intended), but regardless this was a prediction made with a small brain and I know certain brands of milk that age better than this take did.
Enough self-loathing. Time for the meat and potatoes.
To the Washington Football Team. You overcame so much to get here. Your head coach, Ron Rivera, had to fight cancer during the season. You had to change your name after years of flack from sports fans and politicians alike. COVID kept you and many other teams from having the right resources to get ready for the season. The guy you wanted to be your franchise quarterback flopped hard and was replaced by someone who just two years ago was in danger of losing his leg. That replacement handled things beautifully and was instrumental in bringing Washington back to the postseason.
Now look where you are. You have young talent on the offense that stepped up in the biggest moments, allowing you to be able to hang with almost anyone in the league. Your defense is one of the best in professional football with a combined effort from veterans and young stars like Chase Young. You even have hope for a culture change thanks to Rivera, something that's been needed for this franchise for a while.
I commend you, Washington. Your story is one of the most inspirational in recent memory and should be remembered for years.
Once again, congratulations. Now go give Tom Brady a run for his money.