By: James Murphy
It has not been a fun year in sports for the city of Houston, especially for those in and around the Texans organization. The team blew a 24-point lead to end their season in 2019, traded their generational receiver for next to nothing, fired their head coach/general manager Bill O'Brien, finished 4-12 the next season and won't even have a high first-round pick to compensate.
Even with this madness, Deshaun Watson was willing to stick with the organization and try to turn things around, but after not involving him in the search for a new GM or head coach, that is no longer the case.
Now- the offseason doesn't start for another two months and there's A LOT that can happen between now and then. However, if Watson still wants out of Houston at that point, there will be a bevy of suitors looking to bring him to town, from teams looking for a cornerstone to those looking for the final piece of a Super-Bowl contender. Which teams have the assets to get a deal done? Which ones have a better on-field product and which ones could be driven by borderline desperation?
5. Washington Football Team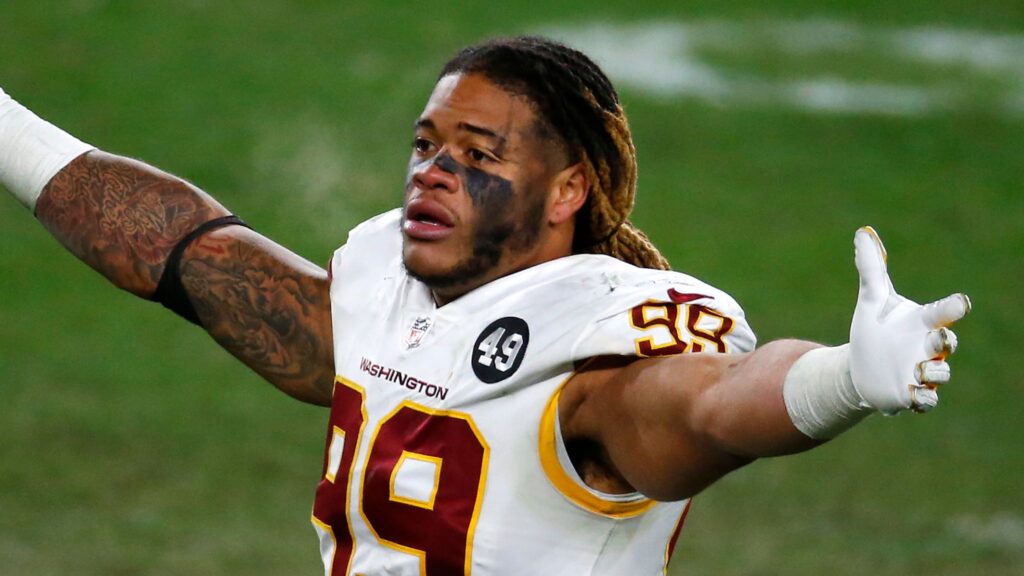 The Footballers surprised everyone in football by winning the NFC East after one of the worst offseasons by any team in league history. Now they have a chance to beat one of the most talented teams in the NFL in their first playoff game in five years.
In the long-run, however, there are questions to be answered, especially at quarterback. Alex Smith's return from a life-threatening leg injury to lead Washington to the postseason might be the sports story of the year, but whether or not he's a viable long-term starter is a whole other topic.
Should they land him, Watson would have some weapons to work within our nation's capital. Terry McLaurin and Logan Thomas would make excellent targets for any incoming signal-caller, let alone someone with his playmaking ability. The defense is one of the best in the league and Ron Rivera is spearheading an incredible culture change.
What keeps Washington low on this list is its lack of assets and questions in the front office. There aren't a ton of draft picks or depth to work with and no one really knows what the front office will look like once the investigations of Dan Snyder wrap up. Perhaps the on-field product could be enough to entice him.
4. Indianapolis Colts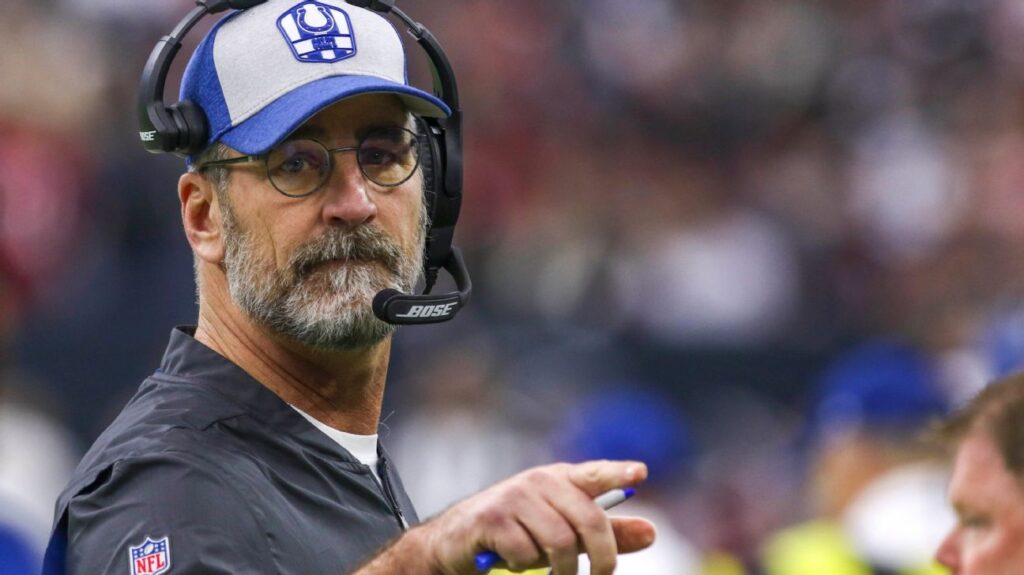 It's probably not likely that the Texans trade Watson to a division rival, but Chris Ballard is the kind of general manager who could give Houston an offer they can't say no to.
On the field there's so much to like. The Colts have a top ten defense and Watson's targets would include stalwart T.Y. Hilton as well as rising stars Zach Pascal and Michael Pitman with Jonathan Taylor and Nyheim Hines in the backfield. The Colts have one of the best rosters in the league and a head coach who knows how to use it in Frank Reich. All they need is a guy who can not only play a full four quarters but also play just as well off-script as he does on-script.
As it stands now, the Colts don't have that much to offer from an asset standpoint, but as last year's draft shows, Ballard is more than capable of making something happen even if it may not make sense at first. Indianapolis also has the fourth-most cap space in the league.
3. New York Jets
Fans of Gang Green have writhed in agony over losing the right to pick Trevor Lawrence in April, but they might have a shot at another dynamic player under center.
The on-field product was-*ahem*-less than desirable in 2020, but there's reason to hope. Mekhi Becton, Denzel Mims and many of the rookies showed some promise as did Jamison Crowder as the year went on. Any other deficiencies in the roster could be solved with the third-highest cap space in the league and improved upon with the right head coach.
Joe Douglass is looking for a chance to shake up the offseason in a way the Jets haven't done before. Now might be his chance to do so. They have the second overall pick, a late first-round pick from the Seahawks and Sam Darnold can even be sent to Houston as a consolation if need be. So essentially they'd be giving the Texans what they got back for Jamaal Adams with a hint of interest.
Maybe this is actually feasible. Maybe I'm just trying to convince myself as a Jets fan that things can somehow turn around drastically even as the team continually shot themselves in the foot. Or that for once they could find a head coach that can elevate the whole roster instead of just one part of it thereby making East Rutherford a more appealing destination.
Who's bitter? I'm not bitter!
2. San Francisco 49ers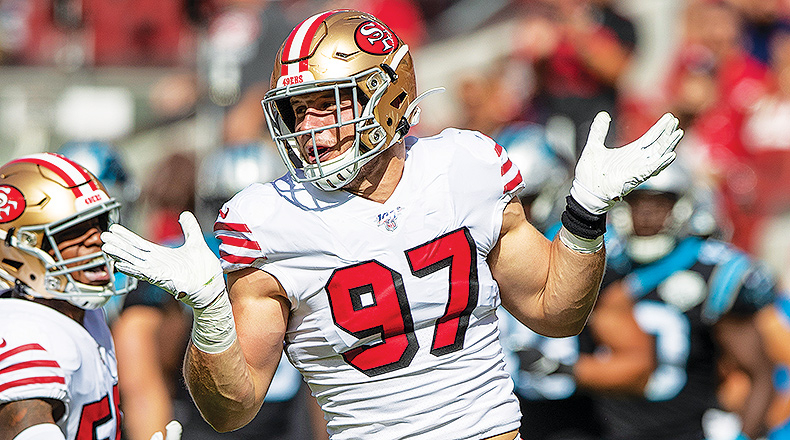 With the amount of injuries that the Niners suffered this past year you'd think Jed York made a deal with a rogue Santeria priest in the offseason. However, we hardly need to be reminded of how dangerous this team is when healthy, from the depth at running back to the stout offensive line to the complete defense and the coaching acumen of Kyle Shanahan.
That being said, San Francisco could be playing catch-up sooner than they expected. The Seahawks, Rams and Cardinals were all at least competing for a playoff spot until Week 17. One could also argue that could argue that compared to the likes of Jared Goff, Kyler Murray and Russell Wilson, San Francisco could have the least dynamic quarterback in their own division.
Should he head to the Bay Area, Watson would be blocked by what is still a young and strong offensive line headlined by Trent Williams, the highest-graded tackle in 2020, according to Pro Football Focus. He would also have Brandon Aiyuk, Deebo Samuel, Kendrick Bourne and top-tight end George Kittle to throw to along with a bevy of athletes at running back.
1. Miami Dolphins
For the past few weeks, people have asked themselves whether the quarterback situation in South Florida is as stable as we first thought. Tua Tagovailoa didn't get as much playing time as one would expect and some have even considered that they take another quarterback in the first round. However, there might be a better option.
DeShaun Watson would be the dynamic difference-maker on a team that already showed tons of promise in 2020. The defense let up the sixth fewest points in football and the offense has weapons like Devante Parker, Mike Gesicki and Myles Gaskin with first-round-tackle Austin Jackson protecting the blindside. Like Rivera in Washington, Brian Flores is at the heart of a huge culture change and the fruits of his labor are already starting to ripen.
What makes the Dolphins so ideal is that should they engage in trade talks with Houston, they could offer the kind of assets that would speed up a rebuilding process. Not only could Houston get Tua in a deal, but the Dolphins could also part with the third and/or 18th overall pick-which the Texans could use to build around Tua with either a tackle or receiver-and even a cornerback to help with Houston's floundering defense. Personally, I'm thinking Noah Igbinoghene would make the most sense.
As luck would have it, it seems that, depending on the right package, Watson might be open to taking his talents to South Beach…..