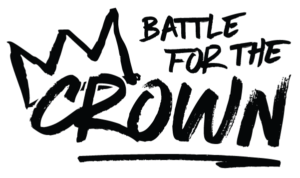 Heading into the Championship series, all seven PLL lacrosse clubs submitted final rosters to bring along to Salt Lake City. After announcing their rosters, we break down each team, wrapping up with Atlas, Chrome & Waterdogs LC.
Atlas LC
The 2019 season was certainly a disappointing one for Atlas LC, struggling despite boasting one of the most talented rosters in the PLL. Offensively, they were missing one more consistent piece to get them flowing consistently, relying too often on individual play-making. Insert Rob Pannell, arguably the best attackmen in the world, a ball dominant player who is more than capable of drawing a slide and getting the ball moving. RP3 is the player this offense needed, and with shooters like Ryan Brown, Paul Rabil, and new additions Romar Dennis and Bryan Costabile, Pannell will have plenty of assist opportunities. Defensively, Atlas has another talented unit that could never really connect, struggling with late slides and constantly needing star goalie Jack Concannon to bail them out. With Tucker Durkin hanging back at least until early August due to a positive Covid-19 test, doubts remain. This defense, returning all their starters and with additions of rookie Aidan Hynes and prior MLL veteran Craig Chick, was poised to make some moves in the Championship Series. As long as they can fill the hole left by Durkin, many fans still believe the Bulls can make some noise in the coming weeks.
Chrome LC
Insert Chrome LC, probably the most difficult team to gauge in terms of potential. They finished last year dead last in record, but had more one goal/overtime losses than anyone else in the league. Chrome's offense was electric when they were clicking, moving the ball well, as was showcased in their 20-16 win over the Whipsnakes in Week 8. Where the Chrome struggled mightily in 2019 was in transition, unable to convert on their unsettled opportunities, and failing to get back in transition against teams like Chaos and Redwoods. New head coach Tim Soudan went to work this offseason to fix these problems, mainly by adding Team USA defensemen Jesse Bernhardt. Chrome has the right pieces in place to improve from last season, as long as their scheme can handle the fast-paced play of the other teams in the PLL. With stars like Justin Guterding and Jordan Wolf at attack, Chrome had one of the most efficient 6v6 offenses in the league in 2019. Can they do that again, along with an improved fast-paced scheme?
Waterdogs LC
With no 2019 season to look back on for reference, the Waterdogs roster poses a ton of question marks around who will start where and how they will play. However, head coach Andy Copelan didn't waste time building a talented roster, faring very well in both the Expansion Draft and the Entry Draft. Right away, Copelan paired young talent in Ben Reeves, Connor Kelly, and Noah Richard with veteran studs like Brodie Merrill and Drew Snider. Toss in Ryan Drenner, Christian Cuccinello, and Chris Sabia, and this team looked ready to roll from the jump. Then, the 'Dogs acquired do-it-all midfielder Zach Currier and Ryland Rees, bolstering their roster to a potential contender on paper. If this team can figure out their chemistry quickly, they can easily hit the ground running and shock some teams in the Championship Series.