By: Andrew Hubschman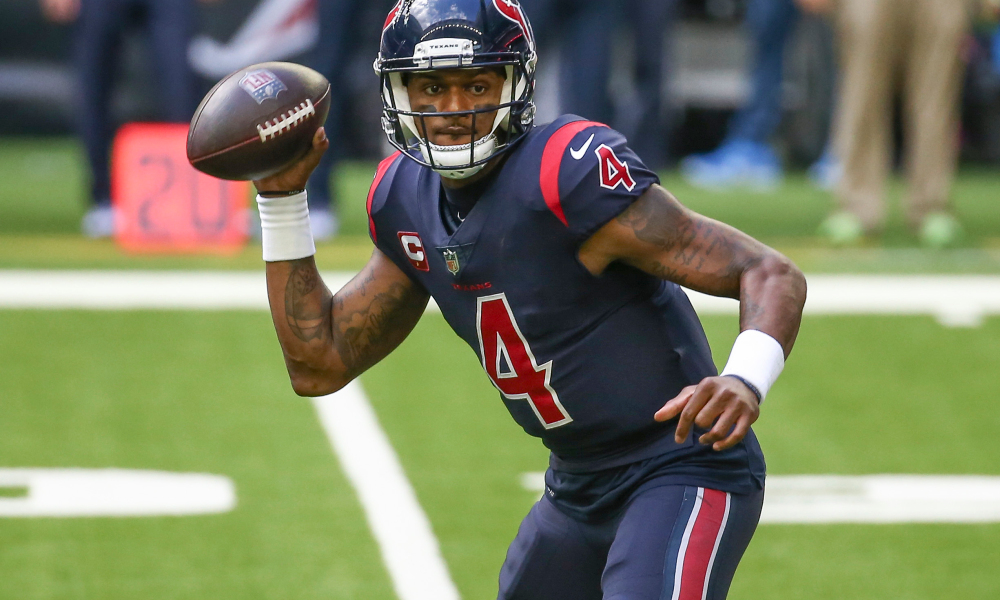 Following up on my previous blog regarding this topic, Deshaun Watson is playing in his fourth year in the NFL, and his first season without throwing to his favorite target: DeAndre Hopkins. Because of D-Hop's horrific trade to the Cardinals, fans began to doubt Watson's future as a perennial Pro Bowl QB and future symbol of the Texans offense. But has Watson proved them wrong? You be the judge.
As shown in my previous blog, PFF made this pre-season prediction following Hopkins' trade.
It sounds like common sense. Sometimes, the less one relies on one player, the better he or she will perform. This season, Watson had help mainly from Will Fuller – before his suspension – and newcomers Brandin Cooks and Randall Cobb. In total, Watson had 11 receivers with 100+ receiving yards – 3 more than last season. Here's where that led him:
Each forward yard he throws is a new career high. A Pro-Bowler for the third year in a row, Watson also set career highs in passing touchdowns, completions, completion percentage, yards per pass attempt and passer rating. If that isn't convincing enough, he now has the chance to fully silence his doubters once and for all.
To no surprise, the Chiefs are resting Mahomes for the playoffs, Watson has the chance to finish 2020 as the league's leader in passing yards. Needing 283 against the Titans' defense, he'll have his leading receiver Cooks – who caught 7 passes for 141 yards against the Bengals last week – and Keke Coutee – who has had back-to-back 50-yard games – to help get him there. Despite missing the playoffs, finishing first in passing yards would be the icing on the cake to a fantastic 'prove them wrong' campaign.
In conclusion, Watson has improved his game since Hopkins' exit and the numbers are there to show for it. To all people who still have doubt: Don't sleep on the future MVP.