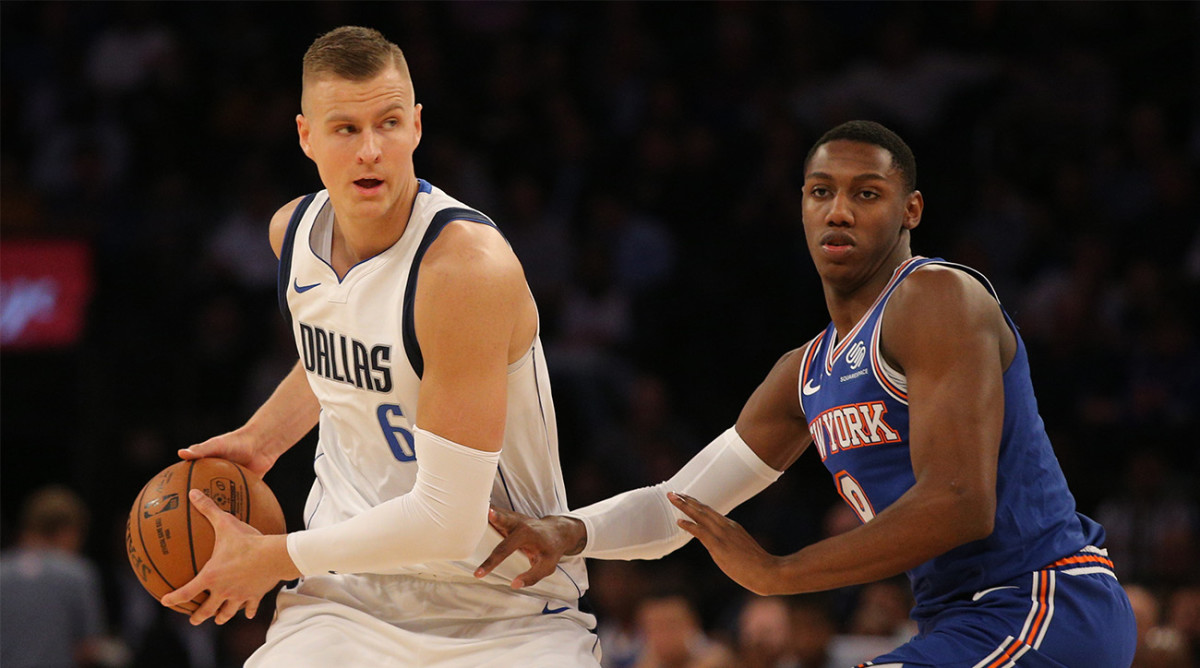 Last season, the average Knicks fan's world fell into shambles when their star, Kristaps Porzingis, demanded a trade, and was then shipped to Dallas. Although this trade was met with much criticism, eventually Knicks fans had to wrap their head around the idea that they had enough money to sign two stars to a max-contract, and the number three pick in the Draft. Optimism was still high. Unfortunately for the ever-tortured Knicks fan, the two main players they were going after, Kyrie Irving and Kevin Durant, decided to take their talents to Brooklyn. After drafting Duke standout RJ Barrett, the Knicks brass then decided to make a slew of moves involving signing four primary Power Forwards, and a bunch of bench pieces, almost completely revamping their roster. 

As of today, the Knicks are 3-10, and Coach Dave Fizdale is seemingly almost out of a job. Fortunately for the Knicks fans, 2 of those 3 wins have come against Porzingis and his Mavericks. This week, the Knick faithful were able to give Porzingis an earful as he returned to the Garden. The fans booed him during introductions and almost every time he touched the ball, and the Garden even let out an a**hole chant during his free throws. 
Much of this hate comes from a dark place in a Knicks fans heart. He was supposed to be the next star in New York, and he was beloved by the city. Kevin Durant was the one who nicknamed him the Unicorn, indicating to many that KD would've liked to play with KP. Also, with RJ Barrett looking like a legitimate talent in the NBA, the idea of him and Porzingis playing together sits in the back of many Knicks fans minds'. Porzingis left the Knicks after making just one All-Star Game and missing many games due to injury. His resume did not warrant a trade demand to be respected, but the Knicks hit the panic button and sent him to Dallas anyways.
Although New York was able to sweep the "Porzingis Series" this season, Knicks fans will always wonder, "what if?" when it comes to the Zinger. If the Knicks never traded him, where would they be? Where would he be? KP is an extremely talented player, and watching him from afar is painful for Knicks fans everywhere.