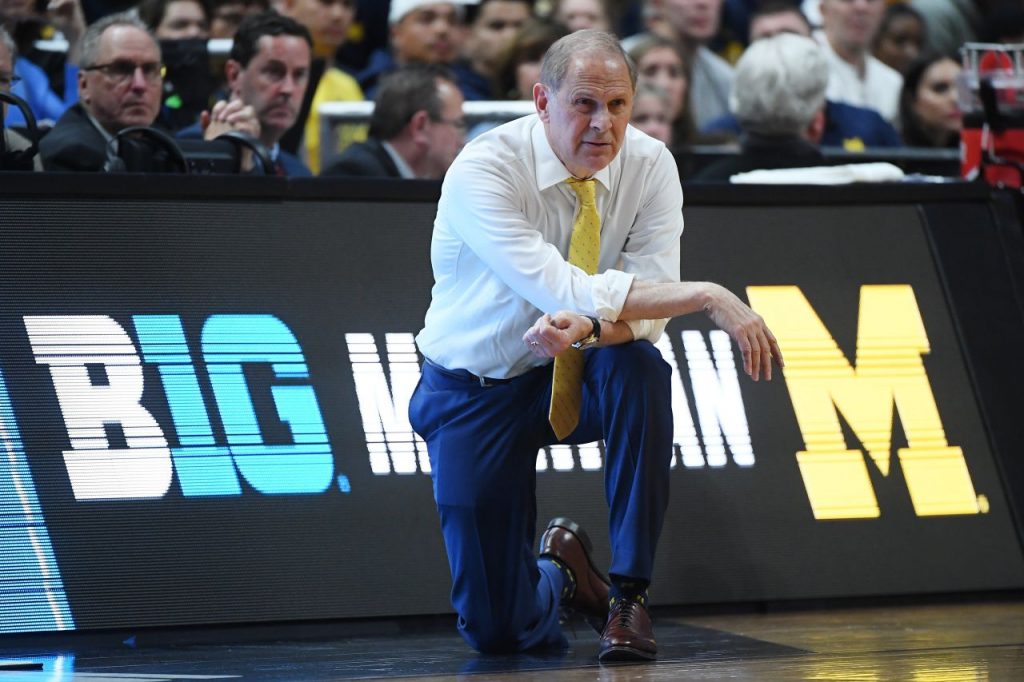 Michigan basketball coach John Beilein announced Monday that he would not be returning for his 13th season as the Wolverines basketball coach. Instead, he's leaving for the NBA, to capitalize on a fantastic opportunity.
Michigan fans when they hear this:
When they realize he's leaving Michigan for Ohio (Cleveland Cavaliers)…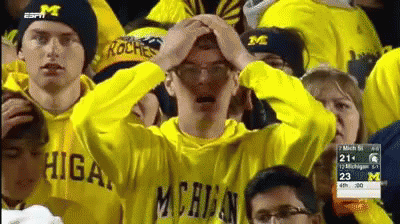 Which sucks for any Michigan Wolverines fans out there because you know how important coach Beilein was to the success of your basketball program.
He took over the program 12 years ago in 2007, when Michigan was known primarily as a football school.
Since 2007 when he took over, he's won two regular-season Big Ten championships, 2 Big Ten Tournaments, 2 National Championship appearances, 9 NCAA Tournament appearances and finished with a total record of 278-150 at Michigan.
The football program? Since 2007, they have had a total record of 93-60, ZERO National Championships, ZERO College Football Playoff appearances, compiled a disastrous bowl record of 3-6 and didn't qualify for a bowl game 3 times. The highest they've finished in the AP poll was #10 in 2016. Against their rivals, Ohio State, Michigan has only beat them once (!!) since 2004 and that was in 2011.
The point is, is that Beilein took over at Michigan during a time where the Football team was competing for National Championships with Chad Henne and Lloyd Carr. But, since then, Beilein completely revamped the Wolverines basketball program, exceeding expectations for the school and actually turned Michigan into more of a basketball school. For younger generations, we remember Michigan dominating in the tournament while the football season continuously struggled.
Beilein went from a JV basketball coach all the way to the NBA. Just look at the route he took to get where he is:
I'm genuinely very happy for Beilein; he's a great coach whose teams were resilient and a ton of fun to watch. I remember falling in love with that Trey Burke and Nik Stauskas Final Four team; they hit some incredibly clutch shots including Trey Burke's 3-pointer to lift Michigan over Kansas.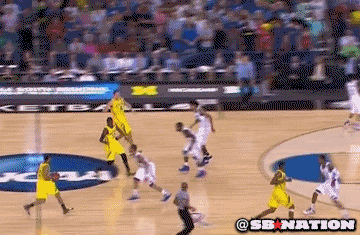 In today's college game, a lot of coaches are being rumored to pay players to land big recruits. Beilein's name has never once been connected to these rumors; he's a man of high moral integrity who coached and recruited 100% of the time.
Unlike some of his coaching colleagues…
If Beilein ever was going to leave college basketball, now was the time. With the way recruiting is turning to one and done players, and all the investigations, I think that Beilein made the smart move by leaving, his players usually stayed more than 1 year and recruiting can get tiring. He's been outspoken about his frustration with the way recruiting is heading as well as how increasingly hard it's becoming to retain players.
Beilein leaving is not only an enormous loss for Michigan but for college basketball in general. For years, he's been linked to other coaching jobs, but the Cavaliers gave him the best chance to succeed with his offensive style along with the Cavs' young core. He will be taking over the Cavaliers who have a nice young core highlighted by PG Collin Sexton and secured a 14% chance of landing the #1 pick tomorrow.
I know I will be tuning in tomorrow to the NBA Draft lottery to see where Beilein's new team picks. Maybe Beilein will luck out and get the Lebron James of the college basketball world…