As of today, the MLB season is a quarter of the way through. This season has seen has seen many things that most fans would expect including another hot start from Mike Trout, the Dodgers in first place, and Orioles in last place. As with every baseball season, there are always surprises. Here are the five surprises from the first quarter of this MLB season.

1. Gio Urshela
If someone just looked at the standings, they would assume the second place Yankees were under-performing. However, the Yankees have been struck with one of the worst injury bugs in recent memory. With Aaron Judge, Giancarlo Stanton, Didi Gregorius, and many others on the Injured List, it wouldn't be crazy to think that the Yankees would be struggling. Surprisingly enough, the Yanks have assembled a rag-tag, "next man up", AAA roster with many players many Yankee fans have never heard of. The face of this new-look team, third baseman Gio Urshela, has been the biggest surprise of them all. Urshela, who is a career .244 hitter, has jolted the Bronx Bombers offense with numerous clutch hits and stellar defense, while hitting a career high .341. Urshela has always been known for his glove and was traded for cash considerations from the Blue Jays this offseason. You would be lying if you were expecting this from him.

The Padres flamethrowing rookie is third in the National League in ERA at 1.55. With his wild-wild west mindset, he has been attacking hitters, striking out 46 of them in 40.2 innings this season. The NL is full of top-level arms, so no one would expect a rookie from San Diego to be a leader in most pitching categories. The Padres are a middle of the ground team in the NL West, but with players like Paddack leading the charge, along with their newest superstar Manny Machado, they might have a chance to snag a Wildcard spot in October.

3. The Chicago Cubs
The Cubbies were projected, by many, to be a third or fourth place team in the NL Central, and Baseball Prospectus' PECOTA projected them to be in last place. Unfortunately for all of them, the Cubs have come out on fire. They are in first place in the Central, and although a lot can change, they have many things going well for them. Kris Bryant seems to be healthy, Jon Lester is leading the NL with a 1.69 ERA, and Javy Baez, who is not a fluke, has turned into their best player. All in all, the Cubs are looking as dangerous as they did in their historic 2016 World Series season. If I was walking in the forest by myself, I would be afraid of Lions, Tigers (not the Detroit ones), and Cubbies.

4. Joey Votto
For years, Joey Votto has been one of the best hitters in the game. This season, the 2010 NL MVP is barely hitting over .200, and has but up abysmal power numbers. Going back to last season, where Votto hit just 12 home runs, the 35-year old has hit a total of 15 dingers, just 3 this year. That equals the 15 home runs that Christian Yelich hit in April. Although his previous season might have been a sign of this decline, I had faith that Votto would have made some adjustments for him to have success this year. I have a feeling we may have seen the end of a productive Votto in the big leagues.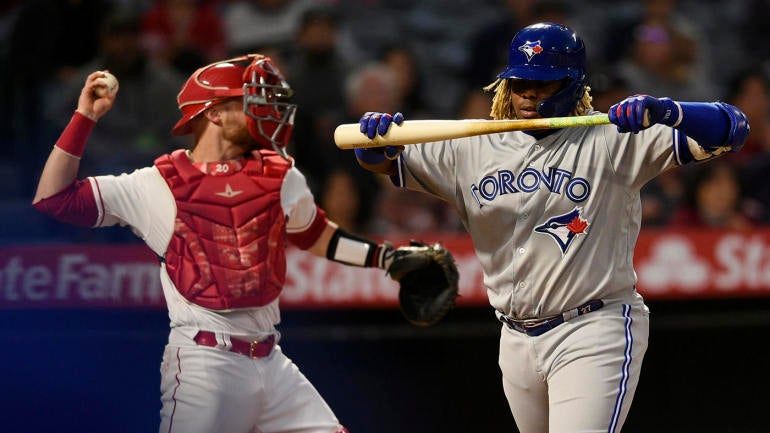 Although I may be overreacting here, as he has only had 47 MLB at-bats, Guerrero Jr. has not delivered for the Blue Jays. The son of Hall of Famer Vlad Sr. is hitting at a clip below .200, and has yet to hit his first big league dinger. Before the start of this season, he was ranked as the number 1 prospect in baseball, and was projected to be a stud this year for the Blue Jays. He was the first player to ever receive a perfect hitting rating on the 20-80 scouting scale. Again, it is very early, and there is still a great chance he turns his season around and has an impressive rookie campaign, but I am surprised in how he has struggled to start of.