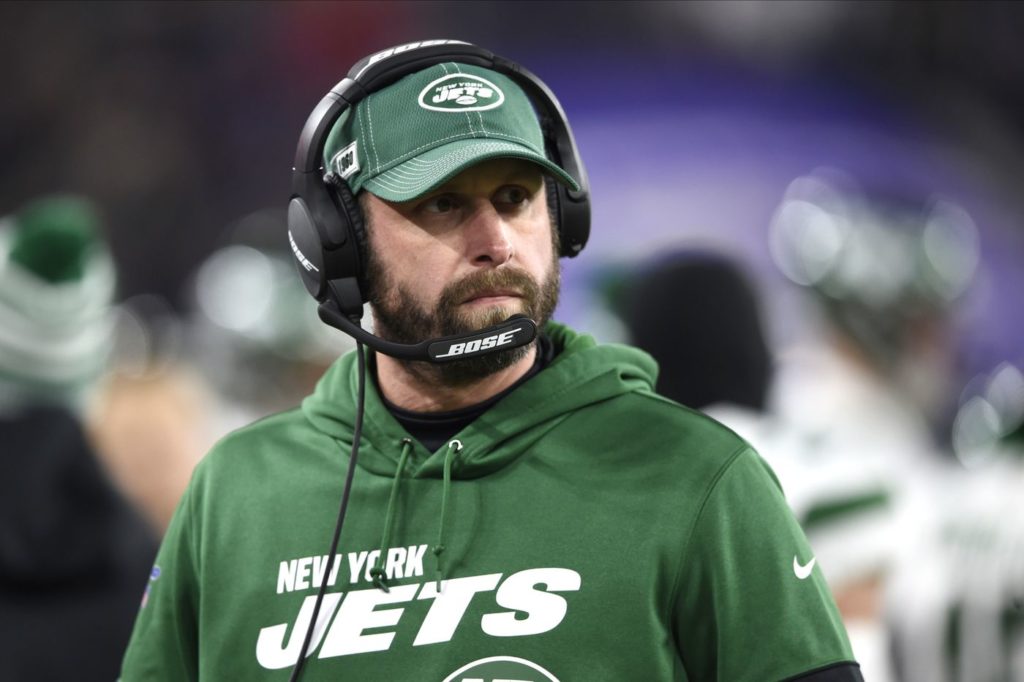 By: James Murphy
To draft an offensive lineman or a wide receiver? That is the question. Whether tis nobler to protect Sam Darnold or to take arms against opposing secondaries with speed on the perimeter. 
That seems to be the biggest dilemma surrounding the Jets going into the first round of Thursday's draft. Do they take an offensive lineman to protect their young quarterback, or do they give him someone to throw to with a speedy wide receiver? There's plenty of reason to take each with the 11th overall pick. Let's delve into it, shall we?
The Case for an OL
To say Gang Green's offensive line is a work in progress would be quite the understatement. The unit allowed 3.2 sacks per game in 2019, the fourth highest mark in the NFL. Throughout the league, offensive lines may not be as stout as they once were, but it's still important to have one of the best in the league. Six of the top 12 teams in least sacks allowed all made the playoffs with nine of the top 11 teams finishing with a record at or over .500. 
This year's draft does have some great offensive linemen with guys like Jedrick Wills, Tristan Wirfs and Andrew Thomas leading the pack, but they're all around the top of most mock drafts. Meaning, if the Jets take a wide receiver in the first round, they won't be able to find nearly as good of an offensive lineman in a later round. Meanwhile, there are plenty of talented wide receivers, so even if they don't take one of them in the first round, guys like Michael Pittman, Tee Higgins and Justin Jefferson will probably still be available. 
The Case for a WR
While the offensive line has been something of concern, there's not much to smile about in the receiving core either. No one on the Jets had 850 yards receiving or more and the highest mark on the team was just 78 receptions. Not only that, but two of the top four receivers on the team, Robby Anderson and Demaryius Thomas, are free agents this offseason and the former already signed with the Carolina Panthers. 
CeeDee Lamb, Jerry Jeudy, and Henry Ruggs III stand out as some of the best receivers in this draft. While there are a lot to choose from, few of them will offer the kind of game-changing talent that these three offer. The ability to carve up a secondary whether they be playing zone or forcing him into man-to-man. When you look around the league, every quarterback has their one receiver who they can always count on. Patrick Mahomes has Tyreek Hill. Drew Brees has Michael Thomas. Even Tom Brady has guys like Mike Evans and Chris Godwin. If Sam Darnold wants to reach that level, he's gonna need a real game-changer on the perimeter, and that kind of talent might not be worth waiting for on Day 2.
Ultimately, Joe Douglass will have to ask himself a question; does he want a guy who can keep Darnold in one piece for the next couple of years or does he adopt to the new league and focus more on speed in space? There'll be enough pressure on the first-time GM as he looks to not only make better picks in the first round than his predecessor, but also find better talent in the middle rounds so as to address depth. Douglas has demonstrated a real desire to win. This offseason, he's already made several additions to the offensive line and signed Breshad Perriman. However, this draft will answer the question of how he wants to take the Jets back to relevance and, in the long run, whether it was the right path to take.