By: Anthony Twomley
2020 NFL Free Agency saw a flurry of big name moves and trades, but there are a bunch of names out there still available. Here are some of the players still available and predictions on where they may go.
Cam Newton- Los Angeles Chargers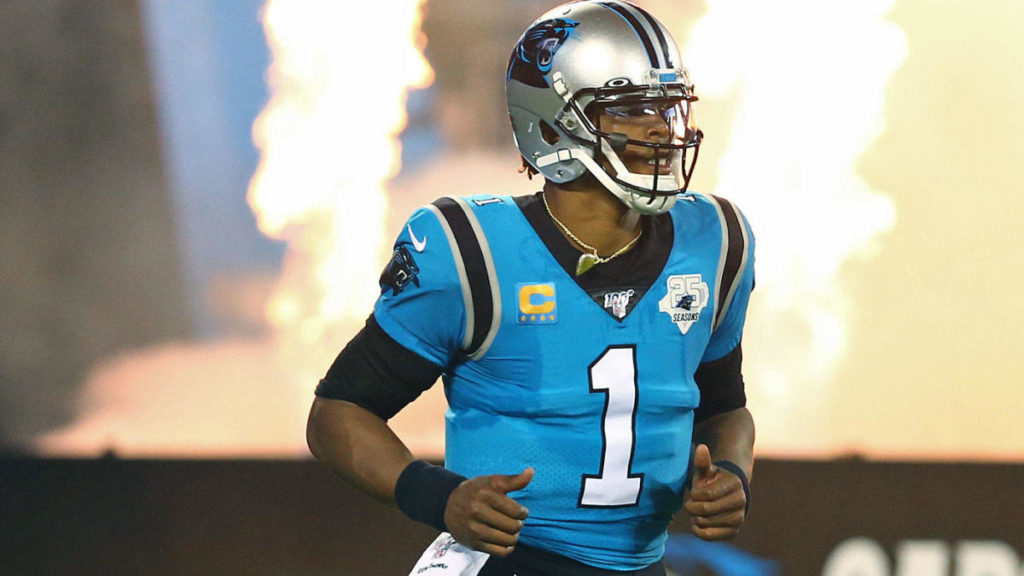 The 9 year pro, former number 1 overall pick and 2015 NFL MVP was given the boot by the team he called home his entire career after the Panthers signed Teddy Bridgewater to a 3 year deal. Cam Newton has battled injuries and inconsistent play since his absurd 2015 season, but the QB is out to prove he can still play at a high level. The COVID-19 outbreak has made it impossible for Cam and free agents everywhere to do "in person" workouts and physicals to show he is 100% capable, which could hinder Newton's marketability. Playing only 2 games last season, and Newton's previous 3 seasons, do not warrant a big deal for the quarterback. However in the right situation, Newton can achieve success and potentially regain some of that dynamic ability that made him a joy to watch over his career. That being said, one team, thus far, has pieces in place, due to their pursuit of another free agent QB this off-season, that being the Los Angeles Chargers. The Chargers parted ways with Philip Rivers, bulked up their o-line, and primed to make a big offer – they ultimately fell short – but Cam could work out here. The offensive weapons are in place; Keenan Allen, Mike Williams and Austin Ekeler, are all arguably better players than Newton had with Carolina, along with the previously stated bulked up o-line.  The Chargers have shown continued support for QB Tyrod Taylor but a short term "prove-it" deal for Cam could be quite the sight. Super Cam in LA has a nice ring to it. 
Jameis Winston- New England Patriots
Another former number 1 overall pick finds himself on this list and is quite possibly the most intriguing question mark of the off-season. There's no denying the talent of Jameis Winston, and at only 26 years old he has plenty of gas in the tank. The one massive drawback to Winston, of course, is his frustrating decision-making. Over his first four seasons it was bad, but this past season it was catastrophic, leading the league with 30 interceptions along with 12 fumbles.Those flaws are sure to bring some serious hesitation from teams who may want to bring him onto their squads, but the talent level, age, and belief that they can get Jameis right, may triumph over those flaws and get him a contract. Who better to go out on a limb, and do this, then Bill Belichick and the New England Patriots. 
The ongoing debate throughout the entire tenure of the Brady/Belichick era was, who was the cause for the Patriots' success, Brady or Belichick?  With Brady gone, now is the perfect time for Belichick to flex his head coaching prowess and take a shot with Jameis. Think about the inadvertent rivalry this would cause between Tampa and New England as well. They would essentially be swapping quarterbacks and the Brady vs. Belichick debate would continue to rage on. This very well could be more wishful thinking than a logistical fit, but it would undoubtedly create one of the more entertaining and intriguing storylines in quite some time. 
Jadeveon Clowney-Seattle Seahawks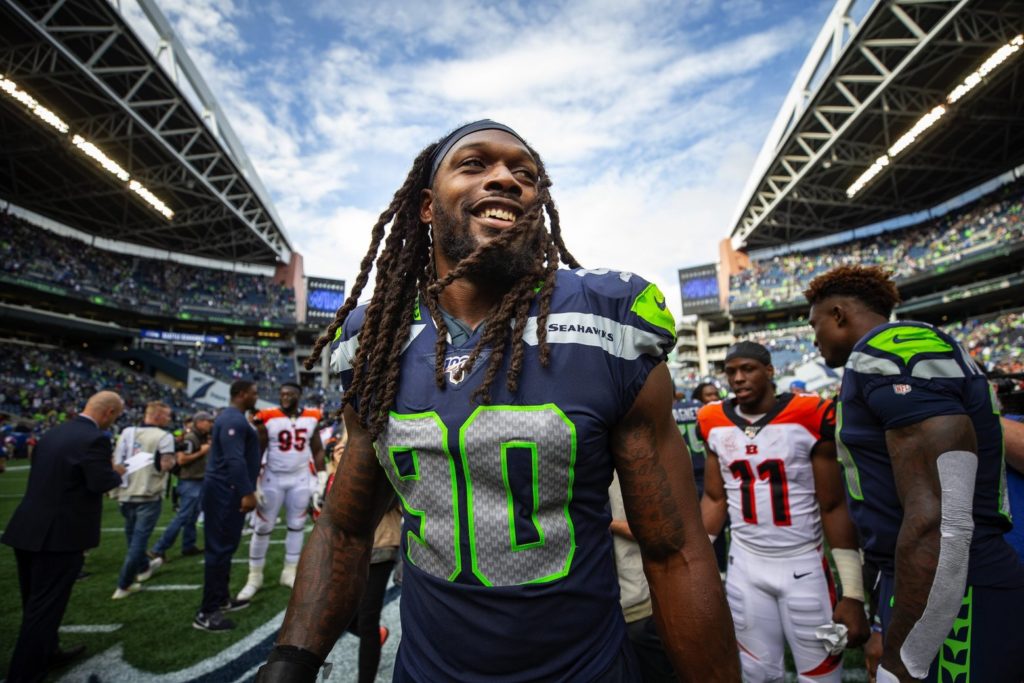 Here we are with yet another former number 1 overall pick on the list, Jadeveon Clowney may be the biggest "boom or bust" option out there.  When free agency hit the ground running, the defensive end was seeking a deal for $20 million or higher, but has seen no suitors willing to offer him that amount.  Clowney has reportedly received 2 offers: (1) to return to Seattle for somewhere in the ballpark of $13 million, and (2) a $17 million deal from Miami. Along with the high price tag, Clowney has also made it clear he wants to play for a contender, which could explain why he decided to steer clear of Miami.  With the way Clowney's market has begun to shape up, reports are saying that he may be willing to wait to sign until mini-camp. Obviously the COVID-19 pandemic has made free agency very difficult with meetings and medicals impossible to take place, and that also may be the cause for Clowney's offers not to his liking.  While he feels he's worthy of the money now, taking a smaller offer for one year to remain with Seattle may be his best bet. He can bet on himself, and go out showing teams he is deserving of the deal he seeks. With all the circumstances surrounding free agency, it's unlikely to see a team leap at the price he wants, and a $13 million "prove-it" deal at a familiar place, could benefit Clowney in the long run. Nothing is certain in the NFL, which explains why Clowney wants the money now, and there's no fault in that whatsoever, but, with his wish unlikely this off-season, a return may be the only available option in the cards.
Logan Ryan-Minnesota Vikings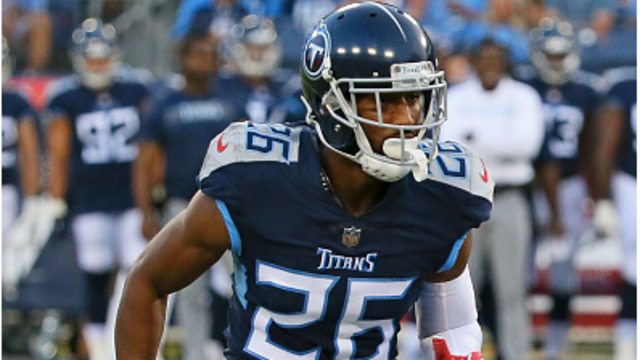 The best remaining cornerback available is surprisingly unsigned.  Logan Ryan is coming off of a season in which he had 4 interceptions, over 100 tackles and 4.5 sacks and he provides versatility at the position that many teams would love.  Perhaps his price tag is what is driving teams away, asking for around $10 million per year but it will be hard to drive his price down, as he is a proven player, year in and year out. Fewer teams have taken a bigger hit in the secondary than Minnesota, losing 3 corners and 2 safeties in free agency. They have the remaining cap available to sign Ryan and certainly have the need for him.  Stopping Aaron Rodgers is priority number 1 and acquiring Ryan can do just that. This would be a great move for a team that has had a rather quiet off-season.
Jason Peters-Cleveland Browns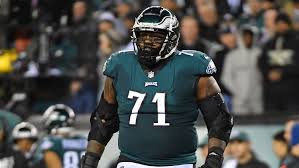 One of the more disappointing teams last season resided in Cleveland after they won the off-season with a variety of splash moves. They've made a few more big pushes this off-season, however, they aren't creating nearly as much buzz. You have the highest tight end contract with Austin Hooper, but it's the Jack Conklin deal that really should connect the dots to Jason Peters. He's a sure fire hall of famer and just might have enough left to provide support to a team willing to sign the veteran.  Yes, injuries have been an issue in his career but when this man is on the field, few do it better than him. His veteran presence and exceptional play would do wonders for a young, inexperienced locker room, ready to take a step forward. Adding Peters for a year on a low deal is the classic low risk-high reward kind of deal NFL teams love, and if it's for a player of his caliber, it's certainly worth a shot.
Everson Griffen-Cleveland Browns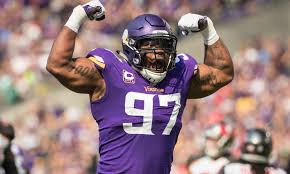 The Browns find themselves on this list again, this time adding a veteran presence on the defensive side of the ball. The defense of Cleveland has playmakers and a few stars in the making as well, adding Everson Griffen, 32, to that unit will only strengthen them.  Like Peters, he brings veteran presence, leadership, and a very good track record. He hasn't had the hall of fame career that Jason Peters has enjoyed, but he's been a very good player in his 10 year career. Coming off of a pro bowl 8 sack year, he shows that he's certainly got some gas left in the tank. It's been a busy off-season for Cleveland, already in hopes of improving from last season, these are certainly two more moves they should jump right on, as they try to end their 18 year playoff drought.
There's no guaranteeing these moves will happen, but hey, we have no sports to actually watch, so speculating is the next best thing we can do.  NFL free agency has certainly eased the minds of sports fans a little as it has given all of us something to talk about. Hopefully more positive news will come out in the future and we can start getting life back in order, until then, you be safe out there.