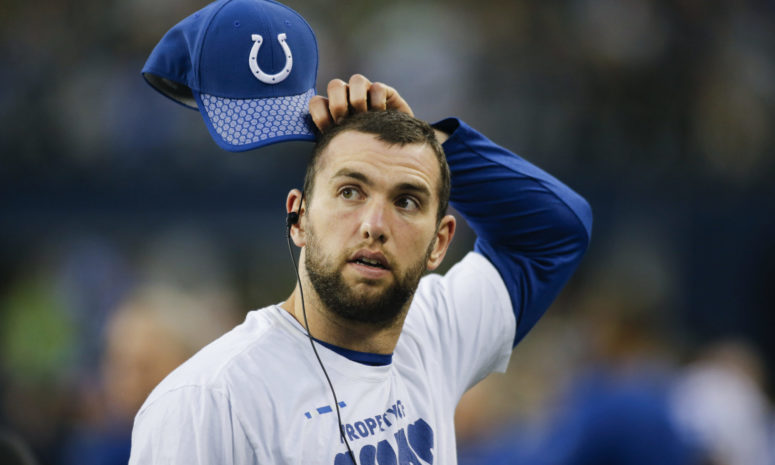 Although many of my close family, friends, acquaintances, and anyone who knows me in any capacity sees me as only a Vikings fan, I have been a fan of the Indianapolis Colts since I came into the world. Growing up only a few hours outside Indy, I was born into the Colts fandom and fell in love with the team. It was a great time to be a fan too, as Peyton Manning was taking the league by storm as the next greatest signal caller in NFL history. Add Reggie Wayne, Marvin Harrison, Dallas Clark, Dwight Freeney, Robert Mathis, Gary Brackett, Bob Sanders, Antoine Bethea, Marlin Jackson and Adam Vinatieri, and you had yourself the Super Bowl XLI Champions. I was 6 back then. Since they are the only one of my major sports teams to win a title, the Colts will always hold a special place in my heart.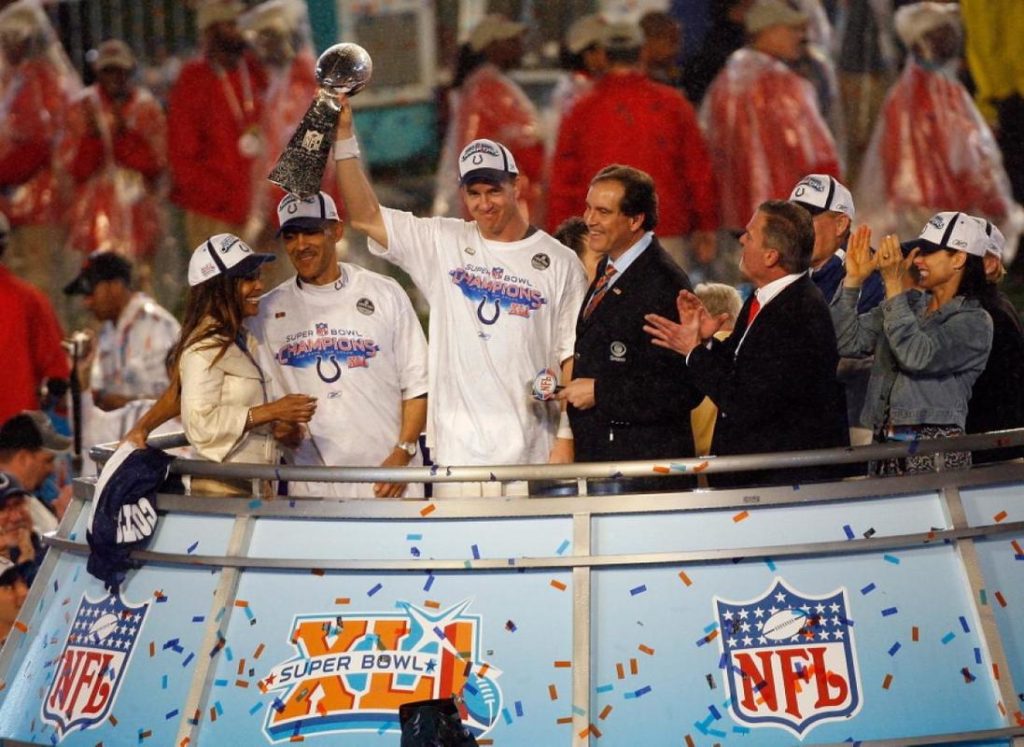 When the Colts announced they were letting Peyton Manning go, I was heartbroken. Of course, we had a stud from Stanford lined up, but who knew if he would even turn out? Who knew that this guy was going to slide in and be the next face of the franchise? So many questions needed to be answered, as we turned for answers to coach Chuck Pagano and arguably the worst General Manager in the history of football, Ryan Grigson. Luck was the answer they said, and we just had to trust the process. Boy, am I glad I did.
Lucks' Career
Luck excelled in his first season, taking a last place 2-14 team, to 11-5 and a playoff berth. He set a new record for most passing yards in a season, which still stands to this day. He followed that up by taking Indy to the playoffs the next two seasons as well, as they would fall just short of the Super Bowl both seasons. He was doing fantastic, and the Colts were just a couple pieces away from the big game. And then, in the blink of an eye, this was where it all went to shit, and why we will no longer be seeing Andrew Luck on the field. And what sucks is it is not his fault.
In the offseason of 2015, the Indianapolis Colts made some moves. However, they would prove to be useless, and quite frankly, not at all what they needed to supplement their star quarterback. They added Pro Bowlers Andre Johnson and Frank Gore, two moves that made it seem like Indianapolis was looking towards their second Lombardi Trophy.
Think again. This was the demise of the Colts. GM Ryan Grigson did not bother to fix what was a horrid and destructive offensive line. Not only did he do nothing in free agency, but he drafted Philip Dorsett in the first round of 2015. Andrew Luck was in danger whenever he stepped on the field, and it did a huge number on him. Towards the end of a disappointing 8-8 2015 campaign, it was revealed Luck had a lacerated kidney and a partial abdominal tear. Fast forward to 2016, another bad year for Luck, as he continued to be banged up and played through it, eventually tearing his shoulder and ruining any chance for a return in 2017. Chris Ballard, who I believe is a fantastic replacement for Grigson (but who wouldn't be?) and is really doing something with this team. He really tried to mend the pain and damage done to Luck because of Grigson's carelessness, but it was just too late. In an interview in 2018, before a fantastic comeback season where he led the Colts to the divisional round, Luck admitted he debated leaving football because of his injuries. (Hello? Did we forget about this or something?)
And now here we are. Andrew Luck has announced he will no longer playing the game he once loved, stating that the cycle he was stuck in of getting injured and rehabbing over and over again. When I saw it come across the ESPN ticker during the Miami-Florida game, I screamed to my friends "NO! NO! NO!" as the news hit the public. I was, and still am, devastated. However, instead of sulk in my feelings, here's what I have to say.
To Luck:
Thank you, Andrew. You have brought this Colts fan so many memories of close matchups and incredible comebacks that leapt me and my family from our seats. Instead of booing like the rest of the confused and frustrated fans at Lucas Oil Stadium tonight, I stand up and applaud you for the career you had. A 4-time Pro Bowler and Comeback Player of the Year, Andrew Luck was on his way to the Hall of Fame. And he could have fought through this. But there is line when life becomes more important than sports. Andrew has hit that line, and that is something that we might not like, but it is something we must respect. He was just simply unlucky. Thank you, and good luck with post-football life. Colts Forged forever.
For more NFL coverage make sure you check out @NFLnosebleed on twitter!