Today, August 27th, is the birthday of one of the greatest players you have NEVER heard of. Buddy Bell, put together an 18-year, almost Hall of Fame career, and most people don't even recognize his name. Since it's his big day, let's celebrate his underrated success at the hardest sport in the world.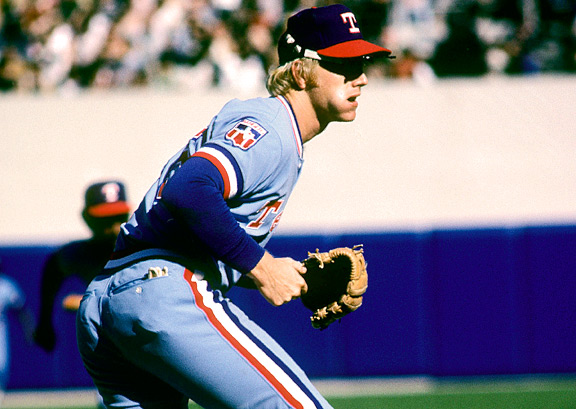 Bell debuted with the Indians in the early 70s, where his excellent play was immediately felt when he made the All-Star team in only his second season. From there, Bell strung together numerous solid seasons with over 150 hits and stellar defense at both 3rd base and in the outfield. Bell was then traded to Texas where the baseball world would see him at his best. 
In his first year in Texas, Bell accumulated 200 hits, 101 RBIs, and won his first Gold Glove. Bell would go on to win a Gold Glove the next five years in Texas. During this time, he also made four more All-Star teams and hit over .290 five times. After his impressive stretch in Texas, Bell would bounce around to a few more teams and see a steady and predictable decline in his production and defensive abilities, although he would remain a valuable asset for his teams during this time. 
Although Buddy Bell never won a World Series or an MVP, he still put together a quietly great career. He finished with 2514 hits, 201 home runs, 1106 RBIs, and most impressively, a 66.3 WAR (wins above replacement). Bell never made the Hall of Fame, but his WAR is higher than; Roy Halladay, Willie McCovey, Dave Winfield, Bob Feller, and Andre Dawson, among other numerous hall of famers. 
Buddy Bell's career won't stand out to anyone if they don't look close enough, but the guy could flat out hit and flash the leather as good as almost anyone else of his time. To conclude, wish this guy a happy birthday and appreciate his greatness as a player, because he wasn't very good as a manager.
For more MLB coverage follow @nosebleed_mlb on twitter!