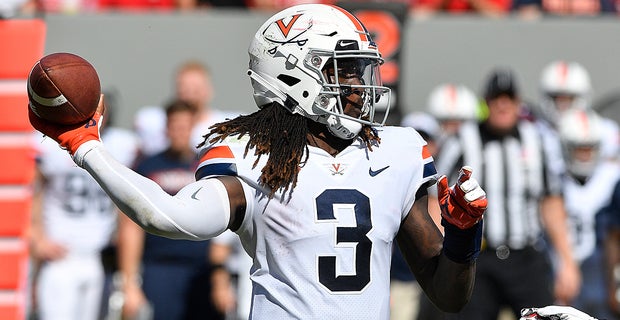 There exists a collective enigma within the ACC's Coastal division. Out of its seven teams there are at least three with a strong chance to win it while about six of them have a real shot have of at least making a bowl game. Whether or not any of them can win the whole conference is another story. Let's try and make sense of it all, shall we?

ACC Projected Final Standings
Virginia Tech: 7-1 (10-2)
Miami: 6-2 (9-3)
Pitt: 5-3 (7-5)
Virginia: 4-4 (7-5)
North Carolina: 2-6 (4-8)
Duke: 1-7 (3-9)
Georgia Tech: 0-8 (2-10)
Virginia Tech

The Hokies will regain their spot at the top of the division from a lot of factors. Ryan Willis will do enough through the air and with his arm to be the difference maker for Virginia Tech. A receiving core led by Damon Hazelton and Tre Turner will be a force to be reckoned with while the defense can hang with some of the best teams in the conference. The schedule is favorable with the exceptions of road games at Miami and at Virginia. They'll drop the former, but will punch their ticket to Charlotte with their 16th straight win over Virginia.

Offensive MVP: Ryan Willis

Defensive MVP: Damon Hazelton

Miami

Despite taking a step back, there's plenty of reason to believe "The U" is back to national relevancy. First-year head coach Manny Diaz will have a clean slate to work which includes a new starting quarterback in Jarren Williams and defensive lineman Trevon Hill, who transferred from Virginia Tech. The Hurricanes will get Virginia Tech and Virginia at home, which will work well in their favor. However, an upset at Pittsburgh and a loss at Florida State will keep Miami out of the ACC Championship Game.

Offensive MVP: Jarren Williams

Defensive MVP: Jonathan Garvin

Pitt

Kenny Pickett becomes the leader of the offense with running backs Qadree Ollison and Darrin Hall, who ran for a combined 2,357 yards and 21 touchdowns, having left for the NFL. However, the team does return its top two receivers in Taysir Mack and Maurice Ffrench. Rashad Weaver will establish himself as one of the better pass rushers in the conference while Dane Jackson will continue to give opposing receivers headaches. Though it won't be enough to win the conference, it will show the ACC that the Panthers are a force to be reckoned with.

Offensive MVP: Kenny Pickett

Defensive MVP: Dane Jackson

Virginia

The Cavaliers feature arguably the best quarterback in the division in Bryce Perkins who threw for 2,680 yards and 25 touchdowns while running for 923 yards and two touchdowns. The question becomes how well the team around him is going to perform. They lose their top receiver and rusher from a year ago, each of whom accumulated at least 1,000 yards, as well as their leaders in tackles and sacks. As good as Perkins is, he won't have enough to take the Hoos back to Charlotte, but a future in the NFL awaits.

Offensive MVP: Bryce Perkins

Defensive MVP: Bryce Hall

North Carolina

It was a surprising decision for Mac Brown to get back into coaching. It was even more of a surprise that he chose a school known much better for what it does on the hardwood than on the gridiron. He'll have a tall first order in making sure Sam Howell can become a reliable quarterback in his first year. Brown will also need to make sure the running backs and receivers can step it up as units. Jason Strowbridge leads a defense looking to find its identity.

Offensive MVP: Antonio Williams

Defensive MVP: Jason Strowbridge

Duke

Life without Daniel Jones will take some getting used to in Durham, but Quentin Harris, the primary backup under Jones, will get his shot to fill those shoes. He'll have Deon Jackson in the backfield, but the Blue Devils lose their top three receivers and will have top hope that someone steps up. Josh Blackwell and Dylan Singleton will patrol the secondary. As a team Duke has a tough task ahead in the ACC. Let's just hope they can get out of their opening week game with Alabama in one piece.

Offensive MVP: Deon Jackson

Defensive MVP: Joe Giles-Harris

Georgia Tech

At Georgia Tech the offensive mindset is simple; run the ball, run the ball and run the ball some more. The same will ring true for a triple-option offense that ran for the most yards as a team in the country on the second most rushing attempts a year ago. This year, Tobias Oliver will be tasked with running such an offense after accumulating 876 yards and 12 touchdowns on the ground. Tre Swilling leads a defense looking to reestablish itself under first-year head coach Geoff Collins.

Offensive MVP: Tobias Oliver
Defensive MVP: Tre Swilling