By: Andrew Hubschman
In the Summer League matchup fans have been waiting for, the top two picks of this year's draft, Cade Cunningham and Jalen Green, battled on the same court for the first time. Here is how they performed in their debuts prior to last night's game, and how their first meeting turned out:
Cade Cunningham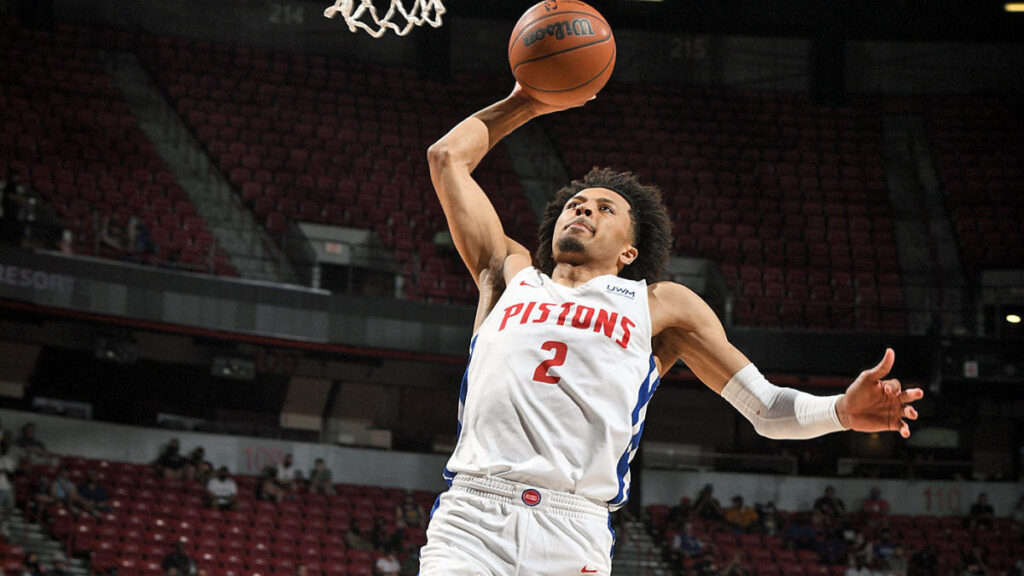 Cunningham made his Summer League debut on Aug. 8 against the Thunder. His first NBA game got off on the right foot, as he nailed his first two shot attempts – both were three-pointers – in just three minutes into the game. He finished his debut scoring 12 points, despite making 5/17 field goal attempts along with 2/7 three-point tries in Detroit's 76-72 loss. The 2021 No. 1 pick added six rebounds, two assists, and two blocks, completing his first career NBA stat line. His shooting was not at its best, but it is easily fixable. Overall, Cunningham looked sharp in his successful debut and has the momentum to improve through the end of the summer.
Jalen Green
Green made his Summer League debut on the same day against the Cavaliers, and he impressed his viewers all the way to the end. Scoring 23 points, he made 9/18 field goal attempts and 4/9 three-point shots while collecting five rebounds and two assists in Houston's 84-76 win. Green showed that his versatility he gained while playing with NBA G-League Ignite is worthy of showing at the NBA level. Comparing the top two picks, Green had the better debut than his counterpart, as well as the edge heading into their duel.
In their first matchup, Cunningham drained 4/9 three-point shot attempts, grabbed four rebounds, and recorded two assists, three steals, and one blocked shot from Green; he also crossed over his rookie opponent before nailing a three-pointer. On five tries, Houston's rookie shooting guard notched three treys – including one over the Pistons' point guard followed by an epic stare-down – and also made 10/11 free-throws while snatching five rebounds, three assists, and one steal. While both players shined in last night's contest, it is safe to say that Green came away with the better overall performance.
The Rockets won the game, 111-91, but it was an exciting rookie showdown between the top two picks of this year's draft. We should expect not only to see these up-and-coming stars thrive next season, but also witness more epic matchups between the two young phenoms, who are likely the top candidates for Rookie of the Year.