By: Andrew Hubschman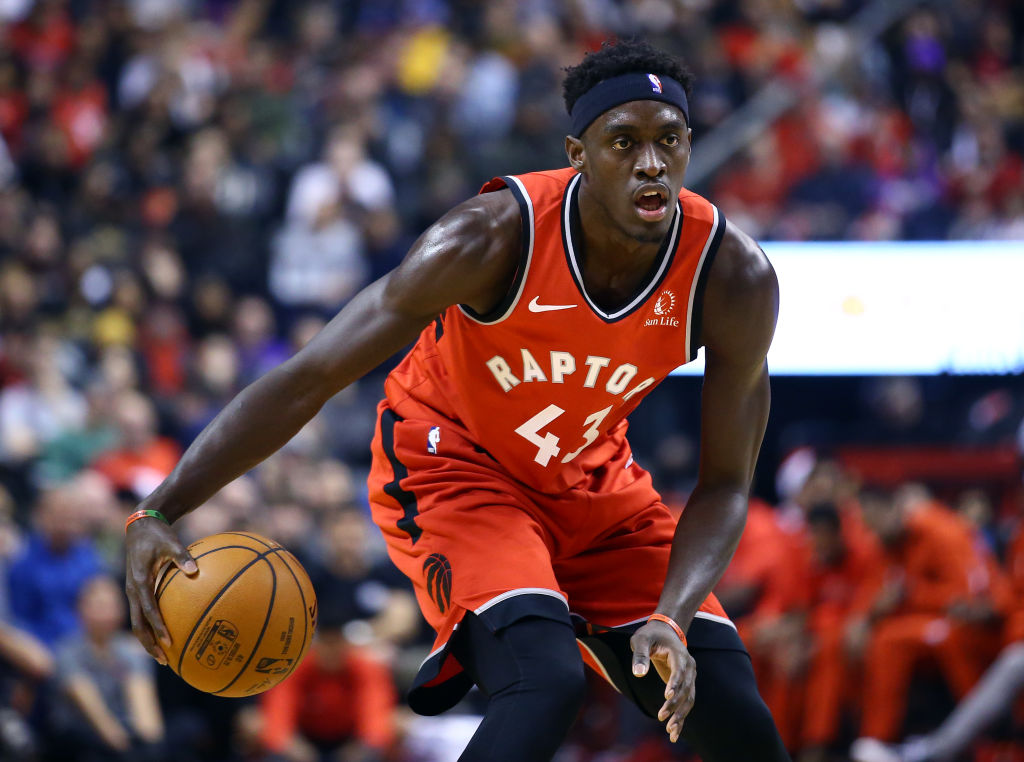 Toronto Raptors' All-Star power forward Pascal Siakam is the latest top subject in NBA trade rumors. While the Raptors claim that the former NBA Most Improved Player is currently adamant about staying in Toronto, there are some teams that plan to make offers for him. One thing to keep in mind, however, is that which ever club he plays for next season, he will miss some time as he is recovering from surgery to repair a torn labrum in his left shoulder. Here are three teams that are interested in Siakam, how each trade would work, and he would fit with either club:
Los Angeles Clippers:
The Clippers re-signed their superstar forward, Kawhi Leonard, after he chose to opt out of his final year to work out a new contract. However, he is still recuperating from ACL surgery which creates speculation as to whether or not he will suit up next season. If the Clippers are certain that Leonard will not return any time soon, the team should consider trading for Siakam.
The benefits to signing Siakam for the Clippers are as follows: it adds depth at power forward, scoring, and rebounding. If LA were to land Siakam – who averaged 21.4 points last season – the team would place him in the starting lineup with Paul George, who scored 23.3 in 2021, creating a scoring duo that would dominate against any defense. Third, the team needs rebounding as Ivica Zubac led the team with 7.2 per game. George finished second on the team in total rebounds. Siakam averaged 7.2 rebounds last season, and 7.3 in the past two years combined. If Serge Ibaka plays well when he returns from back surgery, then he, Siakam, and George would haul in a lot of rebounds for a team that finished 17th in the league in the category. Lastly, if Kawhi does play this season, then the Clippers' lineup would be one of the most frightening in the league.
As for the Raptors, they need depth at shooting guard behind Gary Trent Jr. and center behind Khem Birch – their projected starters. If they are going to trade Siakam, they should acquire Terance Mann to play second-string shooting guard, and Zubac to start at center. Mann shot 50-41-83 with 3.6 rebounds and 7.0 points in 18.9 off the bench last season. The Raptors would need a strong rebounder if Siakam is shipped out of Toronto, and Zubac would be the perfect replacement due to his aforementioned rebound average last season, which was the same amount as Siakam. In the end, it is safe to say that both sides would win this exchange.
Sacramento Kings: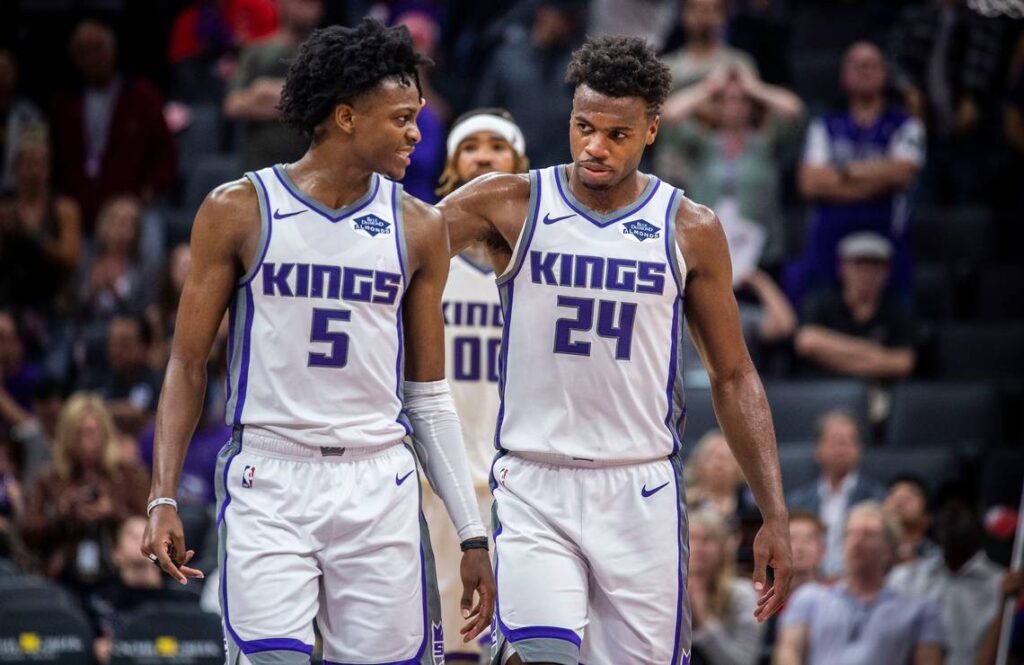 This team would be Siakam's best long-term alternative to the Raptors. For starters, he and De'Aaron Fox would make a solid scoring duo, as Siakim averaged 21.4 points last season while the Kings' point guard scored 25.2. The defense was a major issue for the Kings last season, as they finished 19th in the league in rebounds, 28th in points allowed, and 30th in field goals surrendered. They also finished with the lowest defensive rating in the league. Averaging 7.3 rebounds in the last two seasons, Siakam would increase the Kings' defensive ranking along with their top defensive player Richaun Holmes, who led the team with 8.3 boards and 1.6 blocks.
In return, the Kings would have to exchange either two players for Siakam perhaps – both. The first option is three-point sharpshooter Buddy Hield. Currently, the Raptors plan to have Trent Jr., who averaged 16.2 points in 15 games with the team since his trade from the Trail Blazers, as the starting shooting guard for the future, and he needs solid depth at his position. As for Sacramento, trading Hield would promote sophomore guard Tyrese Halliburton, who had a successful 58-game rookie season in which he shot 47-40-86 with 13.0 points per game while making just 20 starts.
The other player option is Marvin Bagley III, which would be an even power forward exchange. They both draw in roughly the same amount of rebounds, but Siakam is more versatile than his counterpart. Siakam would make more of a impact in Sacramento than the team's first-round pick in 2018, while Bagley would get a fresh new start in Toronto, as well as a chance to show his true potential if he stays healthy. However, Toronto would likely compromise with the inclusion of draft picks, as Sacramento will have ten selections for the next four years.
Financially speaking, Siakam is scheduled to make $33 million next season in the second year of his four-year $136 million extension. Combined, Hield and Bagley's salaries for next season are worth almost $800,000 more than Siakam's, which would roughly equate the All-Star forward's salary.
Golden State Warriors:
Currently in rebuilding mode, the Warriors would to have to give up some of their young players if they want to land Siakam. James Wiseman, the second-overall pick in the 2020 draft, and Andrew Wiggins would be the best to exchange with Toronto. In return, the Raptors might have to give up at least one of their 2023 draft picks – perhaps even future selections – to make the deal more negotiable. Expected to take over starting duties at center in place of Khem Birch, Wiseman would fit well with the Raptors' young starting roster, which consists of Fred VanVleet, Gary Trent Jr., and OG Anunoby.
In addition, Wiseman is expected to make $9.16 million next season, which meets Toronto's agenda in looking to sign players to add to their rebuild under cheap salaries. One thing to keep in mind, however, is Wiseman's expectancy to return. The soon-to-be sophomore is recovering from surgery to repair his right meniscus, and it is not known if Wiseman will play next season.
As for the Warriors, Siakam would become the new starting center, which he seldom played during his career – though is not inept at the position. Playing alongside Stephen Curry and expected-to-return Klay Thompson, the three would make a dangerous scoring trio that would revitalize the Warriors into a playoff contender.
The main downside for the Warriors would be taking on Siakam's contract as the team is negative $73.82 million in cap space after re-signing their superstar point guard Stephen Curry to a lucrative four-year, $215 million extension. Including Wiggins in the deal, however, would increase cap space as the Warriors cannot afford to take on multiple max contracts that result in trades and high dead-cap value.
Conclusion:
Due to injury last season, Pascal Siakam showed signs of decline on offense, as he failed to keep up with his 2020 performance in which he shot 35.9% from three-point range and averaged 22.9 points per game. In 2021, he shot 29.7% behind the arc and scored 21.4 points. While Siakam still has value, it would be best for Toronto to trade him as soon as possible. The cornerstones to the Raptors' championship run – Kyle Lowry, Kawhi Leonard, Norman Powell, and Serge Ibaka – are no longer on the team; therefore, it is time to move on from their star power forward in an effort to rebuild. On top of that, the Raptors used their fourth pick on forward Scottie Barnes for a reason: to contribute to the rebuild. Siakam may not want to leave, but at the end of the day, he won the city of Toronto's first professional championship since the Blue Jays in 1992. It is time for him to prove his worth with another team.