By; Andrew Hubschman
The NBA Summer League will host its final two games in Utah, with the Grizzlies battling the Spurs, and the two Utah Jazz teams – Utah White and Utah Blue – facing one another. Starting on Sunday, the League will relocate to Las Vegas and expand to all 30 teams. Here are the top three upcoming games fans want to watch:
On Sunday:
Cavaliers vs. Rockets at 6:30 P.M.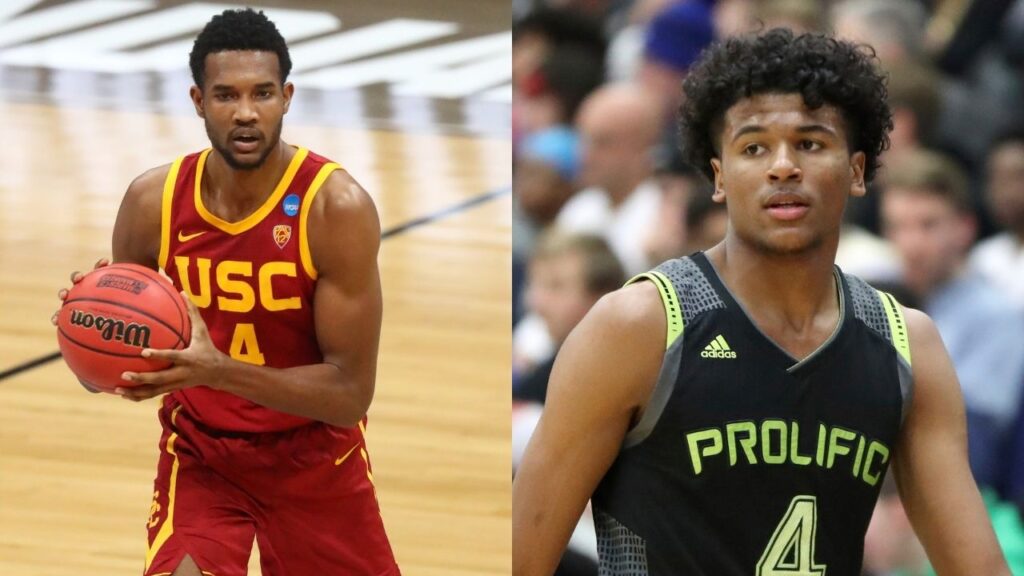 Perhaps the most versatile prospect in this year's draft, shooting guard Jalen Green's strengths are unlimited. He showed his scoring athleticism while playing with the NBA G League Ignite, driving past defenders with acrobatic layups, juking opponents with trick passes, setting up and receiving alley-oops, and scoring in double and triple coverage. Green also often lead offensive rushes, and was consistent in both three-point, free-throw, and step-back shooting. He finished his G-League career with 17.9 points per game while shooting 46-37-83 before being taken second overall by the Rockets. For these reasons, there is a lot to be excited about for Green's Summer League debut.
It did not take long for Evan Mobley to shine on stage in his freshman year at USC. The 7'0 power forward scored 16.8 points per game, mainly benefitting from dunks, floaters, and second-chance put-backs. He also shot exceptionally well from outside the paint. Mobley also showed skills in passing, dishing the ball to teammates – mostly his brother Isaiah – as they drove to the basket. While finishing with the seventh-most double-doubles in the nation with 12 – third among freshmen – Mobley collected the sixth-most rebounds with 286, also first for first-year college players; he also contributed 95 blocks. Mobley helped guide USC to their first Elite Eight appearance since 2001. Upon being drafted third overall by the Cavaliers, his debut should feature some drives to the basket, floaters, and put-back dunks.
Pistons vs. Thunder 8:30 P.M.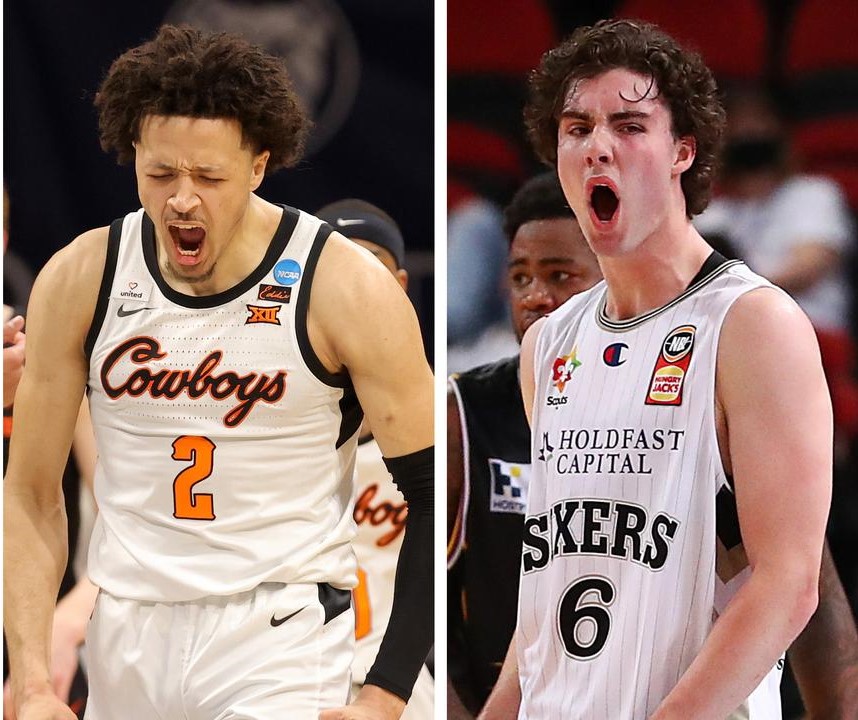 This year's first overall pick, Cade Cunningham of the Pistons, will go up against the sixth draftee Josh Giddey of the Thunder. Corroborated by his numerous awards and accolades – including USBWA National Freshman of the Year, Sporting News Freshman of the Year, and Consensus First-Team All-American – Cunningham is a proficient in splitting defenders while driving to the hoop and also at getting open for three point shots. As a result, he finished the season scoring 20.2 points per game, ranking second in the nation among freshmen. In addition to being a prolific scorer with seven games tallying 25+ points, he showed signs of 20/20 vision when he played for Oklahoma State as he always saw his teammates when they were open, especially inside the paint. He would even lure defenders towards him in an effort.
Josh Giddey spent the 2021 season playing for the Adelaide 36ers in Australia, winning the NBL Rookie of the Year in the process. Collecting four triple-doubles, as well as seven doubles doubles, Giddey finished his rookie year with 10.8 points and 7.4 assists with just as many rebounds. Although he is not a dominant outside shooter, he is an incredible playmaker that knows how to take advantage of the screen and drive to the basket. Selected as the sixth pick by the Thunder, Giddey will make his Summer League debut against Cunningham, setting up an enticing showdown between the two rookies.
On Monday:
Magic vs. Warriors at 8:00 P.M.
Jalen Suggs had an exciting freshman year at Gonzaga. While leading the Bulldogs to a perfect 26-0 in the regular season and WCC tournament, Suggs proved to be a terrific playmaker. His agility made him tough for opponents to guard, as he lead many scoring fastbreaks off his own steals and had nifty backwards-passing assists; he finished ninth in the nation in steals with 57. The 6'4 point guard juked out defenders with fancy spin moves, which lead to his many exciting fadeaways and dunks. He is best remembered for hitting the game-winning half-court shot at the buzzer against UCLA in the Final Four, sending Gonzaga to their second title game in five years, which they lost to Baylor. He was drafted fifth overall by the Magic, who needs his playmaking abilities. Believing to become the new face of the, Suggs will make his debut in an effort to bounce of his successful college career.
Suggs will face two firs-round opponents: the first being forward Jonathan Kuminga, who played with Jalen Green with NBA G League Ignite. The strong connection on the court between the two led to many buckets, as both recorded many assists off of each other. As a result, Kuminga finished with eight 17+ point games in his 13-game stint with Ignite, and scored 15.8 points per game for the season. Mainly a power forward, he is skilled at getting past defenders, driving to the basket, and attacking the rim. Drafted seventh overall by the Warriors, Kuminga is looking to contribute to their rebuild and help lead the team back to the postseason.
Kuminga's fellow rookie teammate, shooting guard Moses Moody, will be looking to bounce off his stellar freshman season at Arkansas. As a sharpshooter, he shot 43-36-81 and scored 16.8 points per game. He had nine games with at least 20 points, and four with 28. On top of his ability to draw in rebounds, averaging 5.8 per contest, he possesses athleticism with nifty layups such as when he drew a foul with one eye covered by his headband, and eye-widening no-look passes. His skills have helped guide Arkansas to their first Elite Eight appearance since 1995. Following his stellar rookie season, he was drafted 14th overall by the Warriors to play behind Klay Thompson if he comes back from injury. Either way, he presence will add scoring depth for Golden State. Following his stellar 19-point Summer League debut against the Heat last Wednesday, he will look to pick up where he left off as he faces his fellow rookie guard, Suggs.