By: Andrew Hubschman
The NBA Summer League has yet to feature the debuts of Cade Cunningham, Jalen Green, and Jalen Suggs, as the first two overall picks will take the stage on Sunday and the fifth selection on Monday. However, several players have had outstanding performances within the League's first two days. Here are the top five players that stood out:
8. Moses Moody: Golden State Warriors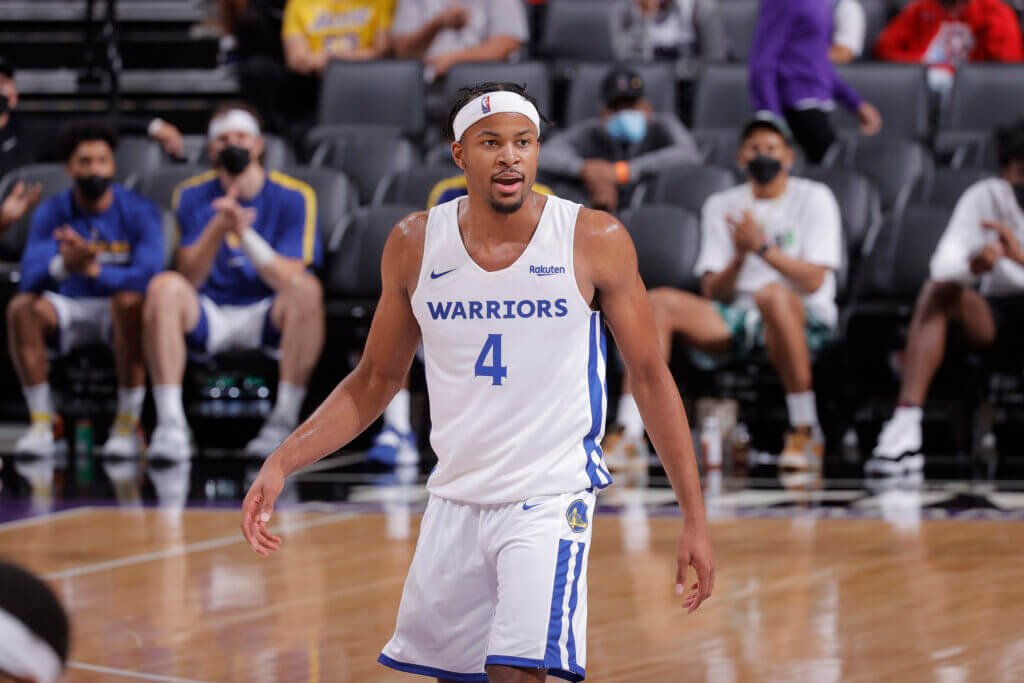 As a freshman in the 2020-2021 season, Moses Moody gained national notoriety for his impact at Arkansas, where he scored 16.8 points per game and guided the Razorbacks to the Elite Eight for the first time since 1995. He won All-SEC First Team and AP All-American Honorable Mention honors and was awarded SEC Freshman of the Year for his outstanding efforts. Moody went on to pursue his NBA dream after his freshman season, and was drafted 14th overall by the Warriors.
After signing his rookie contract on Aug. 4, he scored 19 points on seven field goals, two three-pointers, and three free-throws, and added two assists with seven rebounds to cap off a strong debut in Golden State's 94-87 loss to the Miami Heat. Moody's next game will be on Monday night against fellow rookie Jalen Suggs and the Orlando Magic, and he will look to bounce off his stellar debut.
7. Max Strus: Miami Heat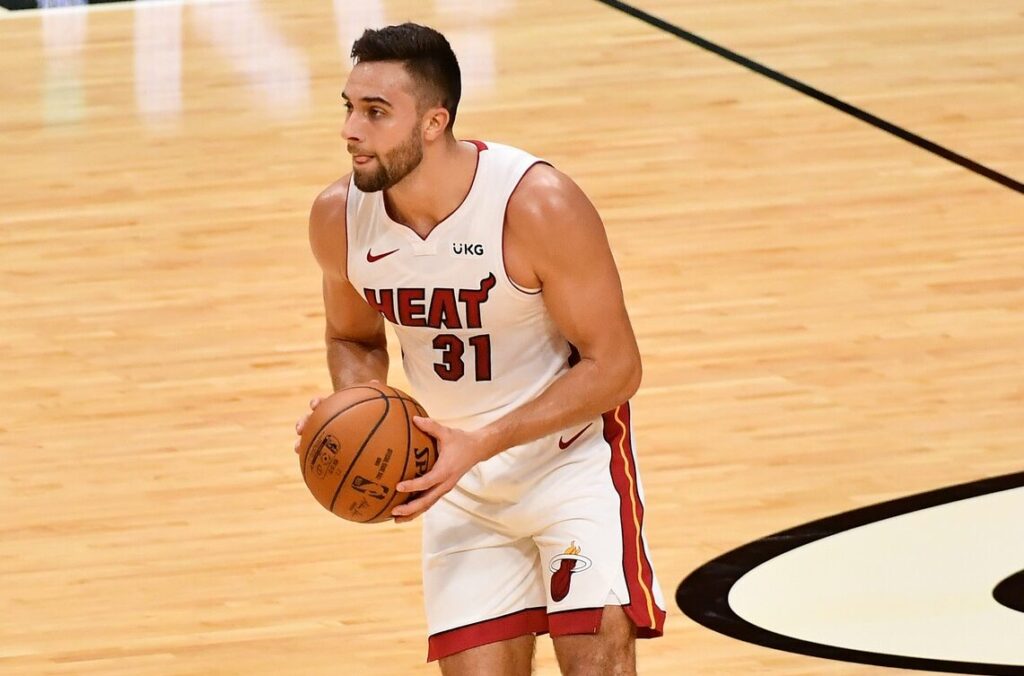 After an impressive two-year stint at Lewis University, averaging 16.8 points per game, Max Strus transfered to DePaul to complete his college career. Although he did not make an appearance in the NCAA tournament, the shooting guard and small forward was DePaul's most prolific scorer in his two years with the program from 2017-2019. He averaged 20.1 points per game in his final season with DePaul, earning Second-Team All-Big East honors in the process; he finished his tenure averaging 18.6 points per game. Strus went undrafted that year, but was picked up by the Bulls, making only two brief appearances. He then signed with the Heat the following year and played in 39 games, averaging 6.9 points per game.
In his first Summer League game in 2021, he scored 27 points on 8/16 shooting and drained five three-pointers on 11 attempts with six free throws. He added five rebounds, one assist with just as many blocks in Miami's 94-87 win over Warriors.
6. Jeff Dowtin: Golden State Warriors
Point guard Jeff Dowtin guided Rhode Island to the NCAA Second Round in his first two years with the school, and was named to the All-Atlantic 10 Third Team. After finishing his four-year college career, he declared for the 2020 Draft, which he went unselected. He signed an Exhibit 10 contract with the Orlando Magic, and was sent to their Lakeland G-League affiliate of the same name. After winning the G-League title in 2021, he joined the Warriors squad and impressed many in his debut.
In the Warriors' first Summer League contest against the Kings, he scored 21 points while shooting 7/11 from the floor and 7/8 from the free-throw line while collecting two rebounds and three assists in Golden State's 89-82 win over Sacramento Kings. In his team's loss to the Heat, he made 6/9 field goals, including 1/2 threes, for 13 points and secured five rebounds and one steal.
5. Romeo Weems: Memphis Grizzlies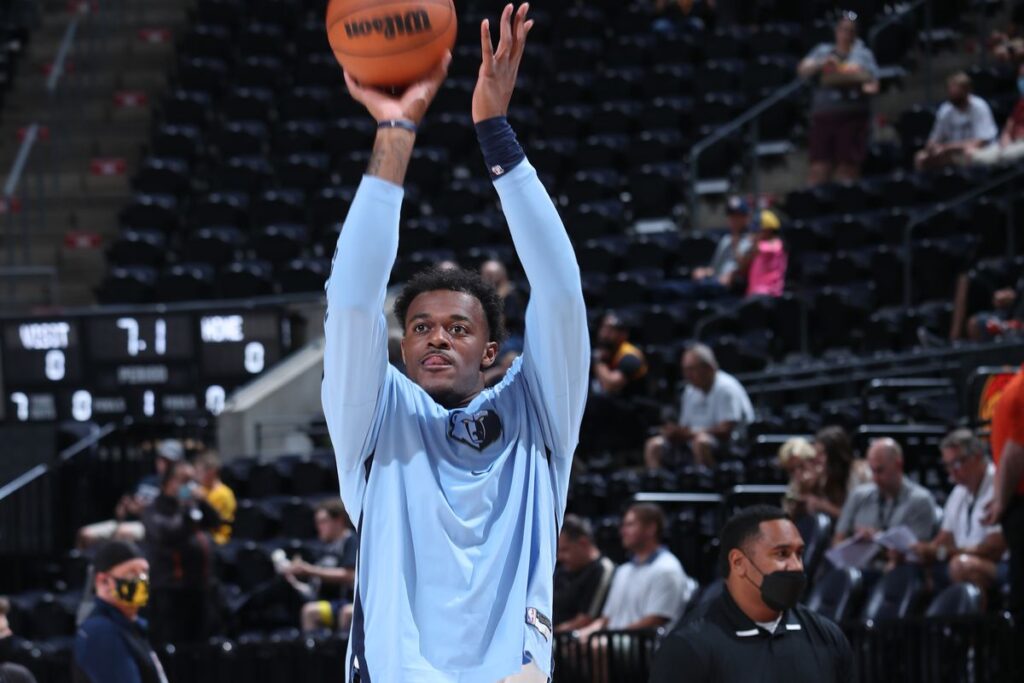 Romeo Weems signed an Exhibit 10 contract with the Grizzlies after going undrafted in 2021. A forward who spent two years at DePaul, Weems impressed viewers in his first game on Aug. 3, scoring 17 points, collecting six rebounds, and tallying two assists in the Grizzlies' 104-65 blowout win over the Utah Jazz Blue team. He made both shots from three-point range and all five free throw attempts, and added three steals and one block to complete his stellar debut.
Although he only scored two points in Memphis' 94-75 loss to the Jazz White team the next day, Weems made both free throw attempts, got six rebounds (four offensive, two defensive), and forced two steals. Memphis will play its next game against the Spurs tonight at 7:00 P.M. EST.
4. Trent Forrest: Utah Jazz (White)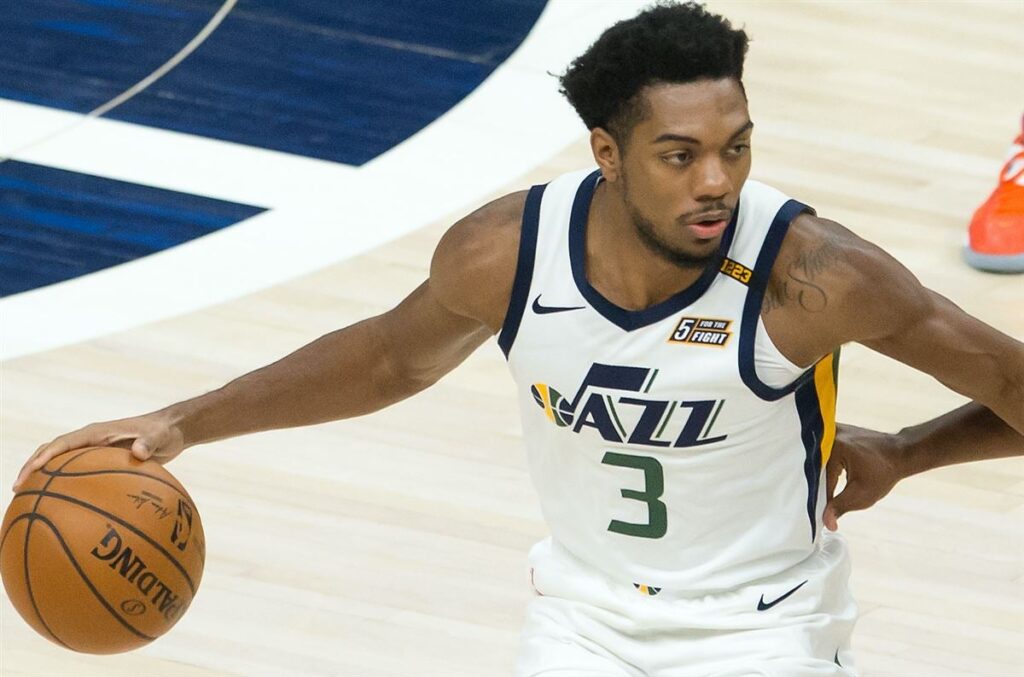 After graduating from Florida State as team captain in 2020, Trent Forrest went undrafted but signed a two-way contract with the Jazz and their G-League affiliate: the Salt Lake City Stars. A point and shooting guard that helped lead his team to the Elite Eight in 2018, he scored 19 points on 8/11 shooting – including 2/3 from downtown – grabbed four rebounds, added seven assists, and stole the ball once in Utah's 87-58 win over Spurs on Aug. 3.
In their 94-75 win over the Grizzlies on Aug. 4, Forrest collected a double-double while scoring 10 points and 13 assists. In addition, he added three rebounds and three steals. Sitting atop the Utah Summer League division at 2-0, the team will play against their counterpart, the Blue Team on Aug. 6, and they hopes to see their young standout pick up where he left off.
3. Udoka Azubuike: Utah Jazz (White)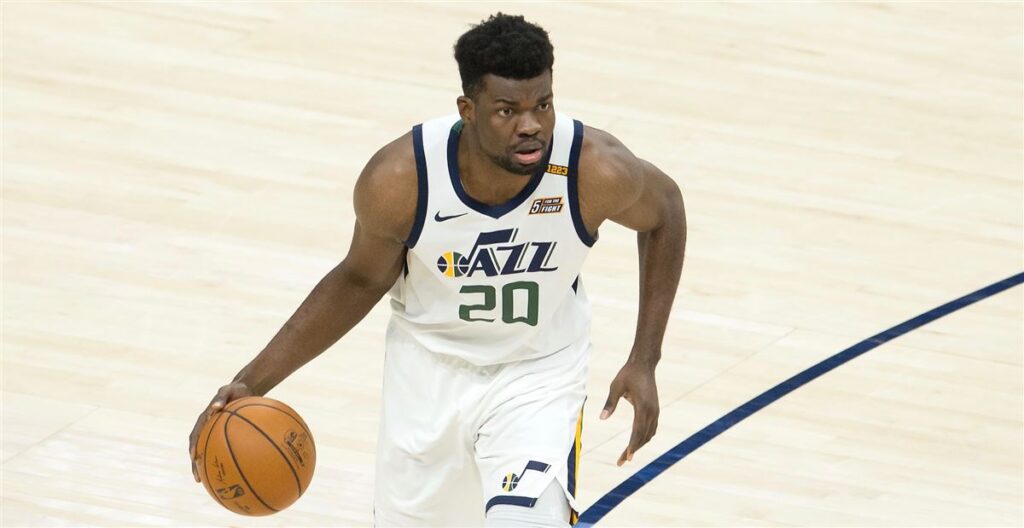 Udoka Azubuike spent all four years of his college career at Kansas from 2016-2020. The 6'10 center helped lead Kansas to an appearance in the Elite Eight in 2017, and the Final Four in 2018. The Jayhawks also won the Big 12 regular season title in 2020, and Azubuike won the conference's Player of the Year award. Following his senior season, he was drafted 27th overall by the Jazz.
Joining the White Team in this year's Summer League, Azubuike scored eight points on 4/7 shooting, and collected 10 defensive rebounds (14 total) along with two blocks in the team's opening 87-58 win over the Spurs on Aug. 3. In his next game, he accumulated his first double-double with 19 points and 11 rebounds in a 94-75 win over the Grizzlies. He shot a perfect 9/9 from the floor, and added two steals and three blocks. His efforts, along with that of his teammate, Forrest, have the White Team in good position to start this year's event.
2. MaCio Teague: Utah Jazz (Blue)
A two-time All-Big 12 team honoree and 2021 national champion with Baylor, shooting guard MaCio Teague signed with the Jazz after going undrafted. Facing Memphis in his debut with the Jazz Blue team on Aug. 3, he scored six points on 2/9 overall shooting along with one three-pointer and free throw. He also tallied one assist with just as many rebounds in the loss.
On Aug. 4, Teague showed tremendous improvement with 26 points on 9/18 shooting with three treys on six attempts and five free throws. He also contributed three rebounds and one steal in Blue Team's 78-54 win over Spurs. Can he carry his stellar outing into his team's Aug. 6 meeting with the Blue Team?
1. Omer Yurtseven: Miami Heat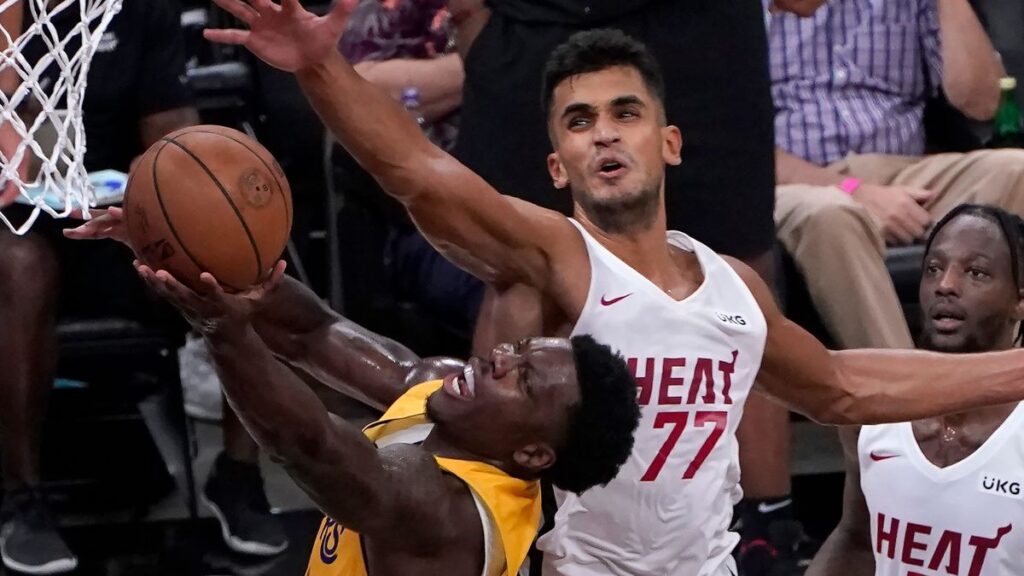 After two games, the best player in the Summer League is center Omer Yurtseven. After going undrafted in 2020 following his lone season at Georgetown, he signed with the Oklahoma City Blue before joining the Miami Heat less than a year later.
Yurtseven did not wait to impress his audience: in his first game, he collected a double-double with 27 points and 19 rebounds in Miami's 80-78 win over the Lakers on Aug. 3. He made 11/20 field goals and 3/7 three pointers; he added one block and two assists. Yurtseven did not slow down in his next game on Aug. 4, contributing 25 points on 9/17 shooting on two threes and five free throws. He collected eight rebounds, one assist and steal, and three blocks in the 94-87 win over Warriors.