By: Andrew Hubschman
Former elite power forward LaMarcus Aldridge is considering coming out of retirement after having an irregular heartbeat scare back in April when he played for the Nets. His options may be limited if he wants to compete for an NBA title, but there are teams that would be interested in adding him to their roster. Here are the top five teams that should sign him:
Brooklyn Nets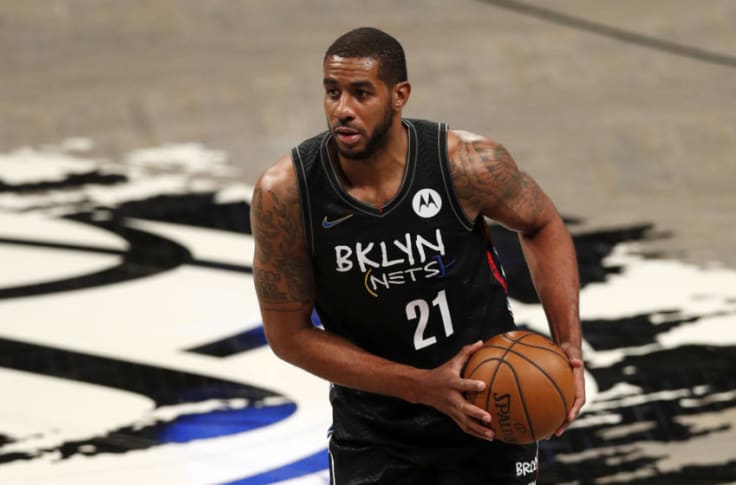 Returning to the Nets would be beneficial for both Aldridge and the team while in pursuit of a championship. Adding depth at both power forward and center, Aldridge would either start at center – which would move Blake Griffin at power forward, Kevin Durant at small forward, and Joe Harris to the bench – or play behind the two All-Star forwards. Regardless, he would make a great contribution as he demonstrated in his brief five-game stint with Brooklyn in which he started in all five appearances while scoring 12.8 points per game along with 2.6 assists and 2.2 blocks.
On the other hand, he would become the standout player from the Nets' bench, which lost its best postseason performer, Jeff Green, to the Nuggets in free-agency. Either way, Aldridge provides scoring and defense – two qualities the Nets need to better their heartbreaking postseason finish last year. There is more room for Aldridge in Brooklyn than there is with the Lakers – another title-threat that just added Dwight Howard, Carmelo Anthony, and Trevor Ariza at the beginning of free-agency. If he is destined to come out of retirement to win a championship, the Nets are his best bet.
Dallas Mavericks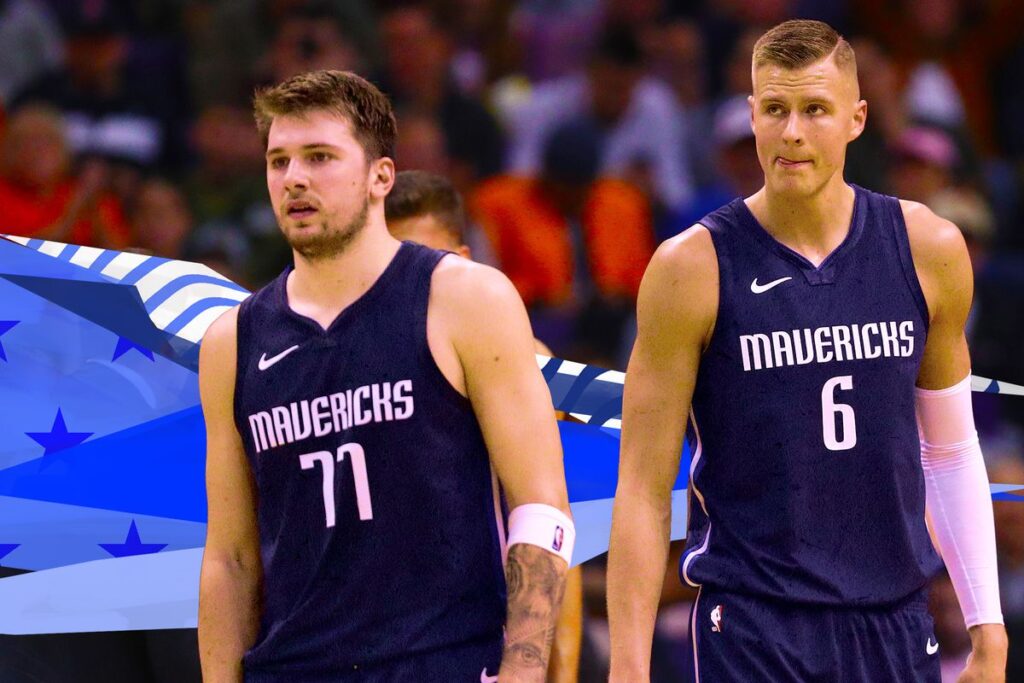 Luka Dončić needs help around him. Like all around him! A Dallas native, Aldridge would easily become the Mavericks' starting center and provide much-needed scoring from players not named Luka Dončić. Last season, the Mavs finished 27-16 when Dončić scored 25+ points and 16-9 when he scored 30+; many of those games resulted in five-point margins or less. In the postseason, Dončić would dominate in the first quarter before noticeably declining for the rest of the game. Scenarios like these are what require more options at scoring. Porzingis was Dallas' second-leading scorer with 20.1 points per game despite appearing in only 43 games. His postseason performance, however, did not help the cause as he averaged just 13.1 points in 33.3 minutes per game. Tim Hardaway Jr. was the only Maverick in the playoffs besides Dončić to average at least 15 points per game; he totaled 17.0 PPG in 37.4 minutes of game action.
Aldridge, a prolific scorer in both the regular and postseason, would alleviate these issues. Averaging a career 19.4 points per game in the regular season and 20.8 in the playoffs, Aldridge would revamp the Mavericks' offense and give Dončić another playmaker. In addition, he could play at power forward in case the injury-prone Porzingis were to sit out again. If Aldridge considers joining the Mavericks, expect this offense to guide their team to a deeper playoff run.
Miami Heat
Bam Adebayo is undoubtedly the best big man in Miami – and their only solid option to say the least. Signing Aldridge would add depth at both power forward and center, as both units proved to be subpar last season. Whether or not Aldridge gets the starting position at power forward over newly-acquired P.J. Tucker, the sound of he and Adebayo in the front court would be dangerous for defensive opponents to guard. While Adebayo dominates in the paint, Aldridge can perform anywhere inside or outside the perimeter, which would make this big-man duo one of the best in the league. Expect to see Kyle Lowry and Tyler Herro's assist rates improve if Miami lands Aldridge.
The Heat could also use his scoring coming off the bench, as their reserves finished 22nd in the league in points per game. Regardless, joining a lineup with Adebayo, Jimmy Butler, Kyle Lowry, and Duncan Robinson – and of course, Tyler Herro – Aldridge would transform this team into a playoff contender that could surprise everyone with another Finals run. If he signs, the East better prepare for Miami's big turnaround.
Philadelphia 76ers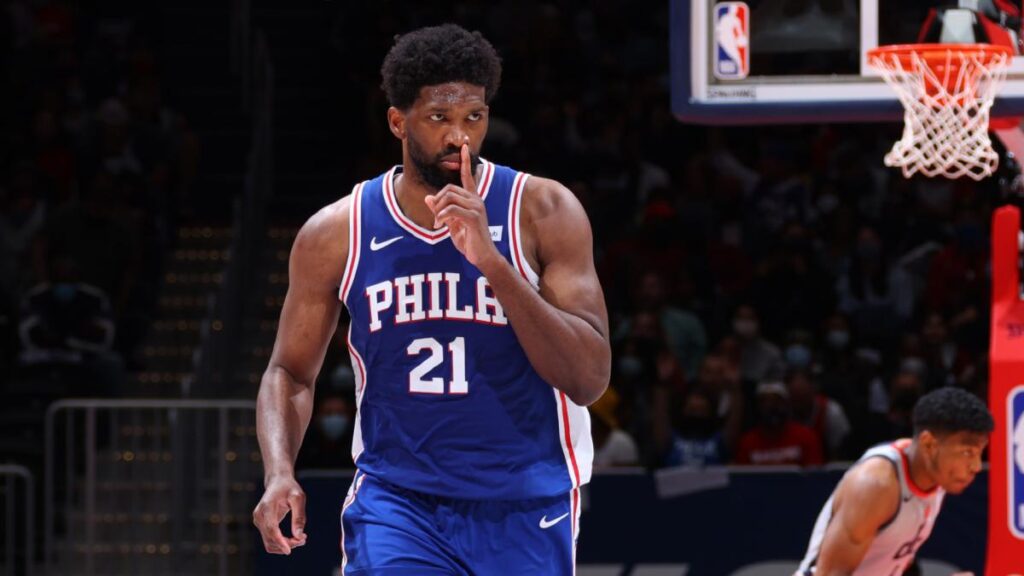 The East's top-seeded 76ers exited the playoffs in frustration, losing to the fifth-seed Atlanta Hawks in seven games. Forwards and centers are not the main issue in Philly, as the team landed four-time rebound king Andre Drummond to pair up with Joel Embiid in wake of letting Dwight Howard re-join the Lakers. However, adding Aldridge to their roster would give head coach Doc Rivers another big-man option, but would most likely start if only if power forward Tobias Harris were to be injured. Still, the idea of Aldridge playing beside Embiid, Drummond, and Harris would make way for a lot of rebounds and blocks, which would make this backcourt the most fearful defensive unit in the league.
His offensive prowess could bring light to the Sixers bench whose most prominent scorer was Danny Green with 9.8 points in 69 regular season games and 7.0 in 12 playoff contests. Speaking of Green, another benefit to this ideal signing is the chemistry between he and Aldridge when they were teammates for three seasons with the Spurs, making the playoffs each year from 2016-2018. If the Sixers are looking for ways to rebound from last year's upsetting playoff defeat, they should consider signing Aldridge. Sometimes, one team can never have enough big men.
Phoenix Suns
The Suns will begin the 2021-22 season as the defending Western Conference champions. Aldridge surely knows this. In other words, he should seriously consider joining this overall youthful title-contending team. As a rising star entering his fourth year in the league, Deandre Ayton could take some pointers from the seven-time All-Star. While already a prolific rebounder just like the retired veteran, Ayton, who finished in the top 15 in assists for centers once, could add more to his repertoire with the assistance of Aldridge, who finished in the top 10 six times in his career with just as many occurrences in the top 15. In doing so, Aldridge would transform Ayton into a versatile center.
Adding another option at power forward and center, Aldridge would play behind Ayton and power forward Jae Crowder. As good as playing beside Ayton and Crowder would be, he and small forward Cameron Johnson would be the top scoring faces of the Suns' bench. Johnson was the team's leader in points coming off the sideline during the regular season with 9.6 points per game, draining 117 three-pointers in 60 appearances in the process. As skilled as he is, Johnson could take some lessons from Aldridge, who was a consistent scoring machine throughout his career. Johnson could increase his shooting percentage, which was 42.0% last season, and become an evolved difference-maker for the Suns off the bench.
Conclusion:
As of today, it is uncertain if Aldridge, 36, will come out of retirement. However, it is worth noting the teams that would have the most merit in signing him. If he decides to return, expect him to pick one of these five options, because he would have good fortune with wherever he chooses. In the end however, his health comes first, so do not be shocked if he recants his comeback considerations.