Let the Instagram and sports world know what type of sports fan you are…Fill out our own "This or That" Sports Edition Challenge. Here's how you do it..
STEP 1: Post the quiz to your Instagram Story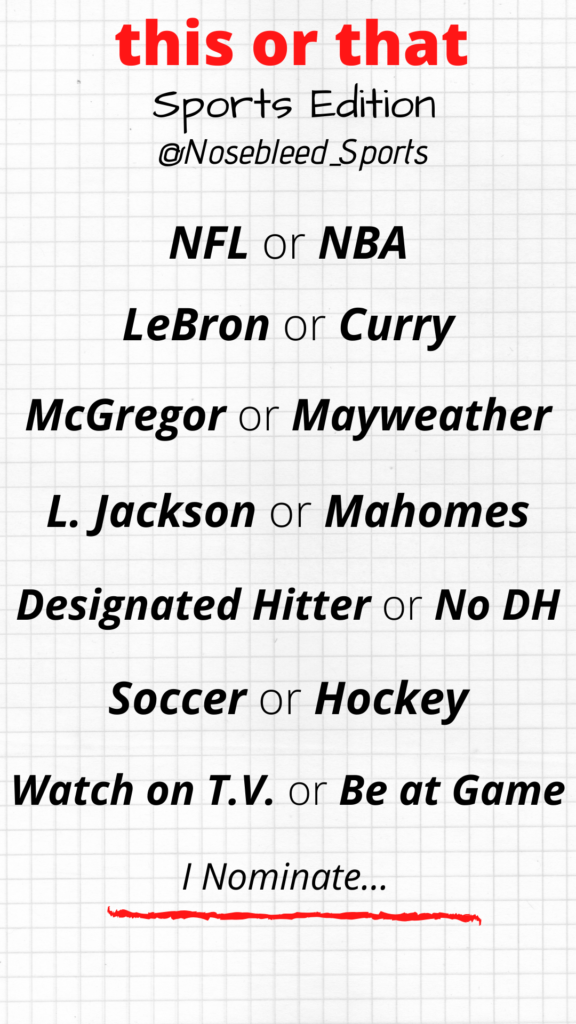 STEP 2: Fill out the quiz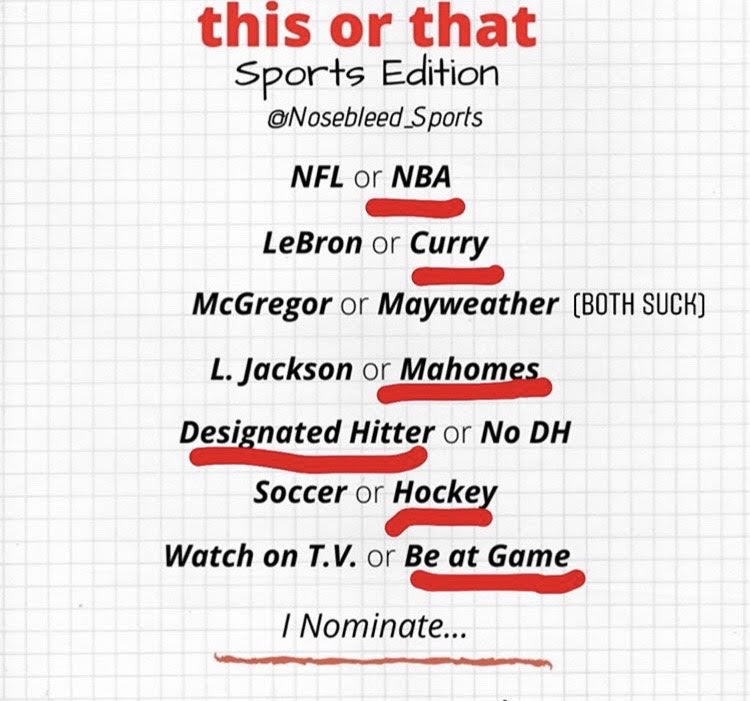 STEP 3: Tag 3 friends to complete the quiz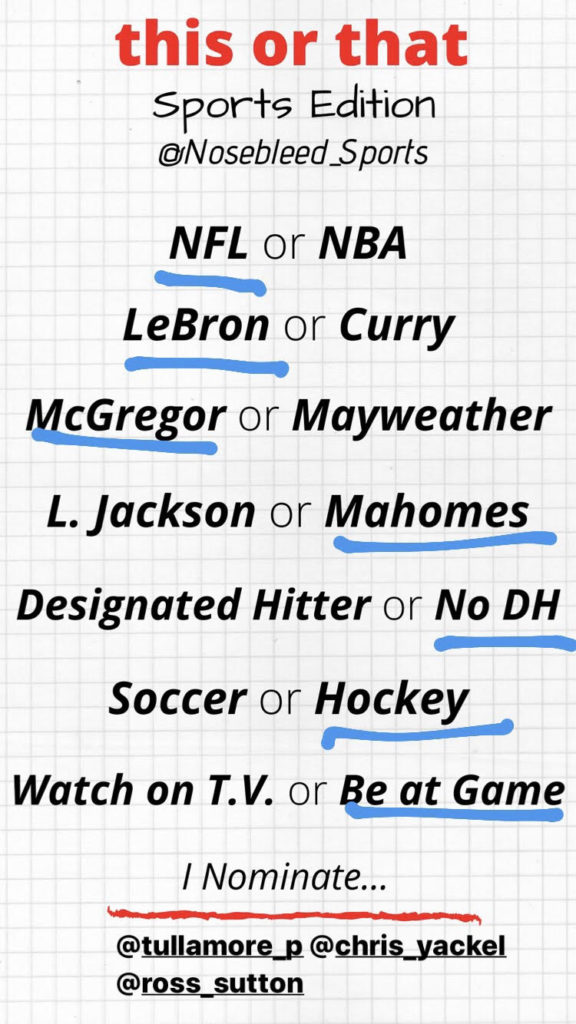 It's as simple as that! We hope to hear from you, you can find Nosebleed Sports on Instagram @Nosebleed_Sports. Stay safe and healthy!