What a time we are in.
As I, like many and hopefully all of you, have been stuck in quarantine, I have been able to reflect on my life a lot and how much sports means to me. I really feel as if I took it for granted.
I never thought anything could just take sports away from me. I thought no matter what happened, that would always be the consistent thing in my life. It could take away all the pain of death, stress, breakups, or any other real world issues. I would always have sports to fall back on. And yet, the COVID-19 pandemic has put all sports to a halt.
Before we get into the mock draft, I just wanted to put this here. Please everyone stay inside and be smart. Wash your hands, socially distance yourself, and do not be stupid. That way, we can actually have this draft, and that way, we can get back to life as we know it.
Alright. Enough of that. Let's get drafting. Wylie's first official 2020 NFL Mock Draft is now officially open.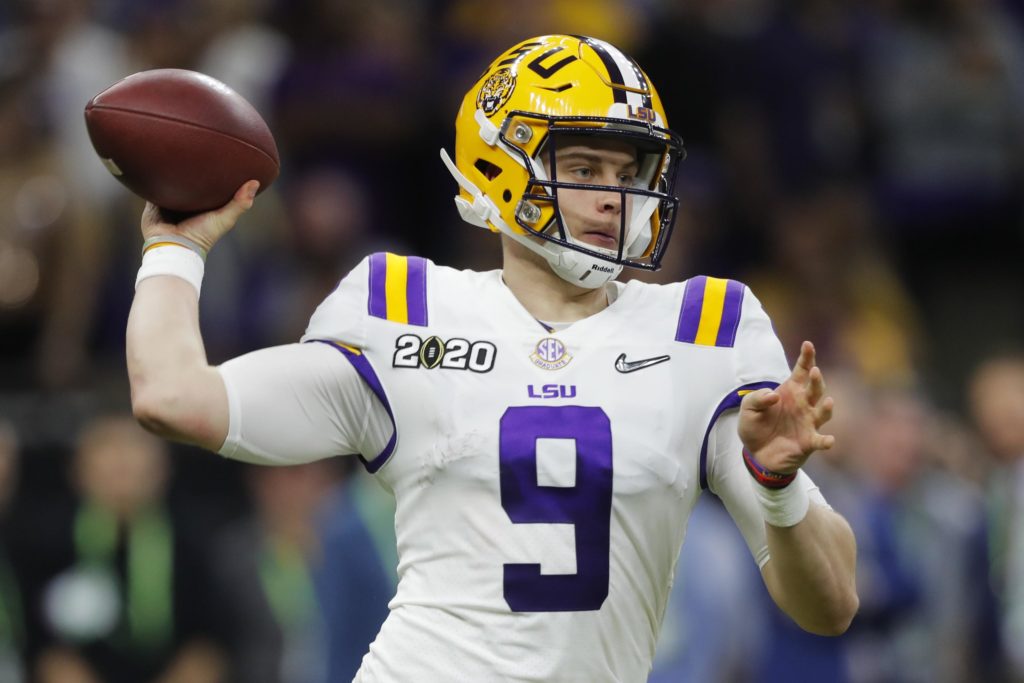 1.Cincinnati Bengals – Joe Burrow, QB, LSU
The Bengals are undoubtedly going to take Burrow with this pick, unless the Dolphins find a way to put together an unbelievable package that the Bengals can't refuse. I think the Bengals are sold on Big Joe to take over as the QB. New era in Cincinnati begins.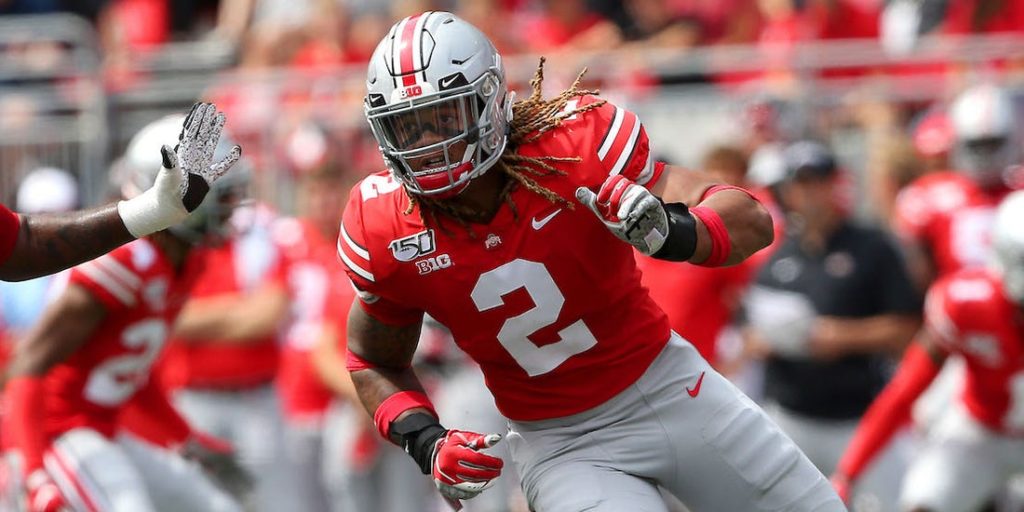 2. Washington Redskins – Chase Young, DE, Ohio State
I've seen some people predict Tua to the Redskins in this spot, but honestly, ditching Haskins would be one of the worst decisions the 'Skins have made in a long time. And that's saying something. Young is quite arguably the best player in this draft and has seemed like he could play in the pros since coming to Columbus. Riverboat Ron gets his star on defense.
3. Miami Dolphins – Tua Tagavailoa, QB, Alabama (MOCK TRADE)
The first, and what I believe will be the only trade of the first round. The Lions swap picks to take the 5th and 18th picks of the first round, while the Fins move up to take their new signal caller at the #3. Tua fits well in Miami, as he can be the face of the franchise and really take control in a major market. Let's hope that hip heals because this guy is the best quarterback available when healthy.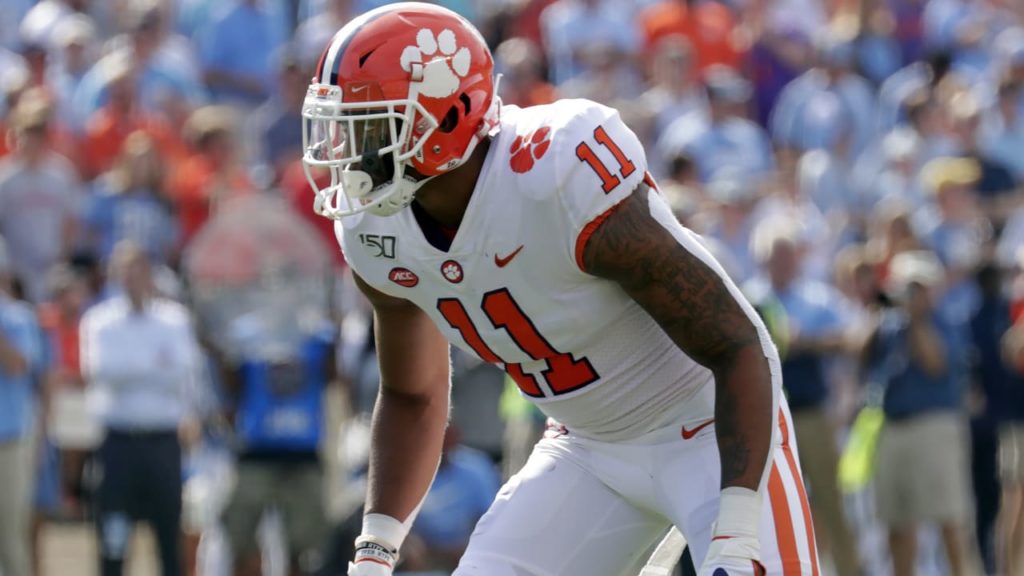 4. New York Giants – Isaiah Simmons, LB/S, Clemson
At the end of this season, I fully expect Simmons to be the best defensive rookie in the league. Yes, better than Chase Young. This guy is an athletic freak and can do it all. Giants fans will celebrate this pick, as they grab their best defensive player since Michael Strahan. If they pass on him, it will be the biggest mistake of the draft.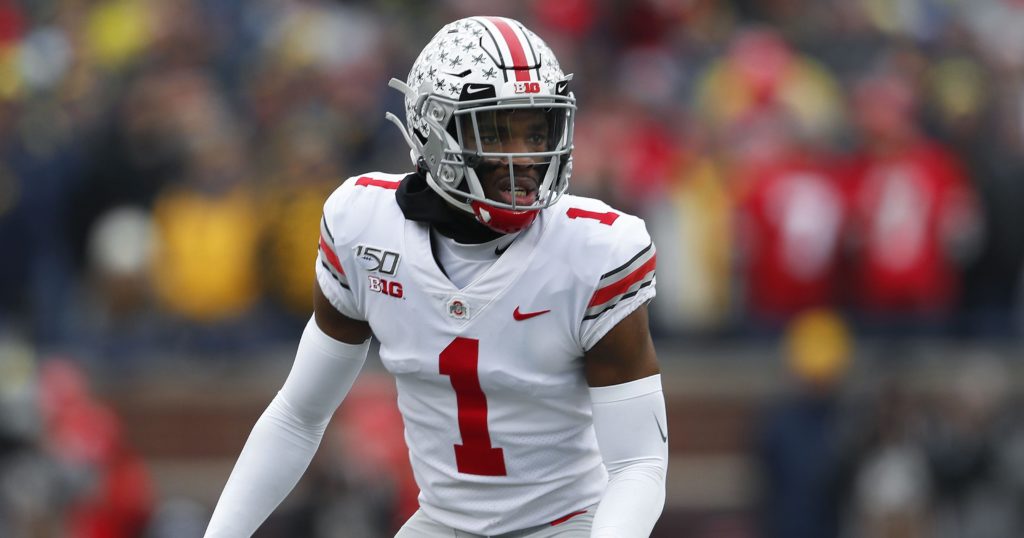 5. Detroit Lions – Jeff Okudah, CB, Ohio State (MOCK TRADE)
This trade is a genius move for GM Bob Quinn, something we do not see very often from them. He moves back to get the exact same guy he would have taken with the 3rd pick, and he gets the 18th in the process, as well. Okudah will be mentored by veteran pickup Desmond Trufant, as the Lions will soon have their Slay replacement.
6. Los Angeles Chargers – Justin Herbert, QB, Oregon
This prediction could change depending on if the Bolts land Cam Newton, Jameis Winston, or stick with Tyrod Taylor. Let's act for a moment as if they do not do this. Taylor isn't their long-term answer, and they know that. They grab one of the more underrated prospects in this draft and get their QB in Herbert.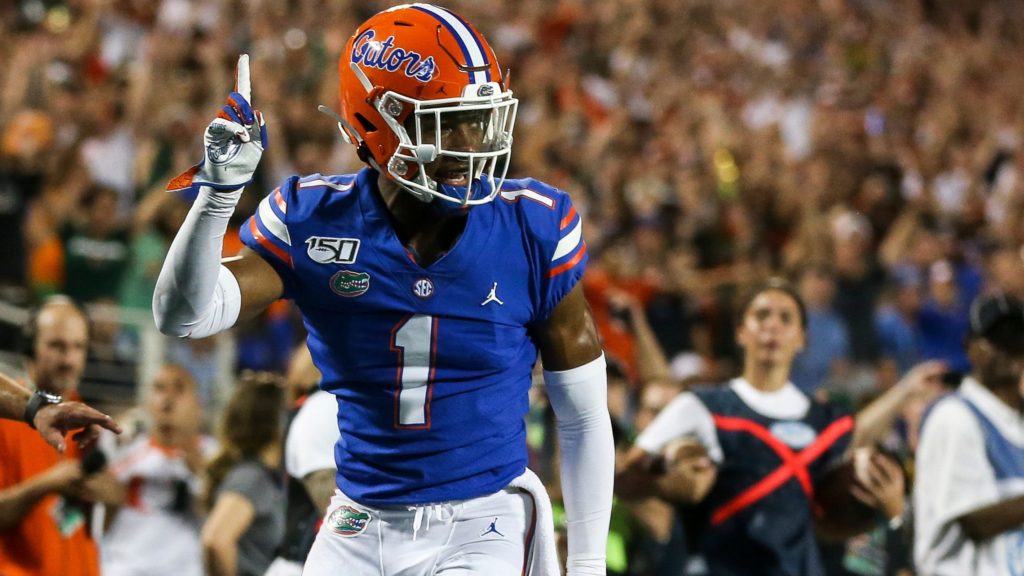 7. Carolina Panthers – CJ Henderson, CB, Florida
Henderson has been jumping up some draft boards lately. Earlier this year, he was considered a third, maybe second round pick. Now, he's being considered as one of the top cornerback prospects in the draft. He led the Gators defense during his tenure in Gainesville. The Panthers need a new leader in their secondary after Bradberry's departure. This is a great move.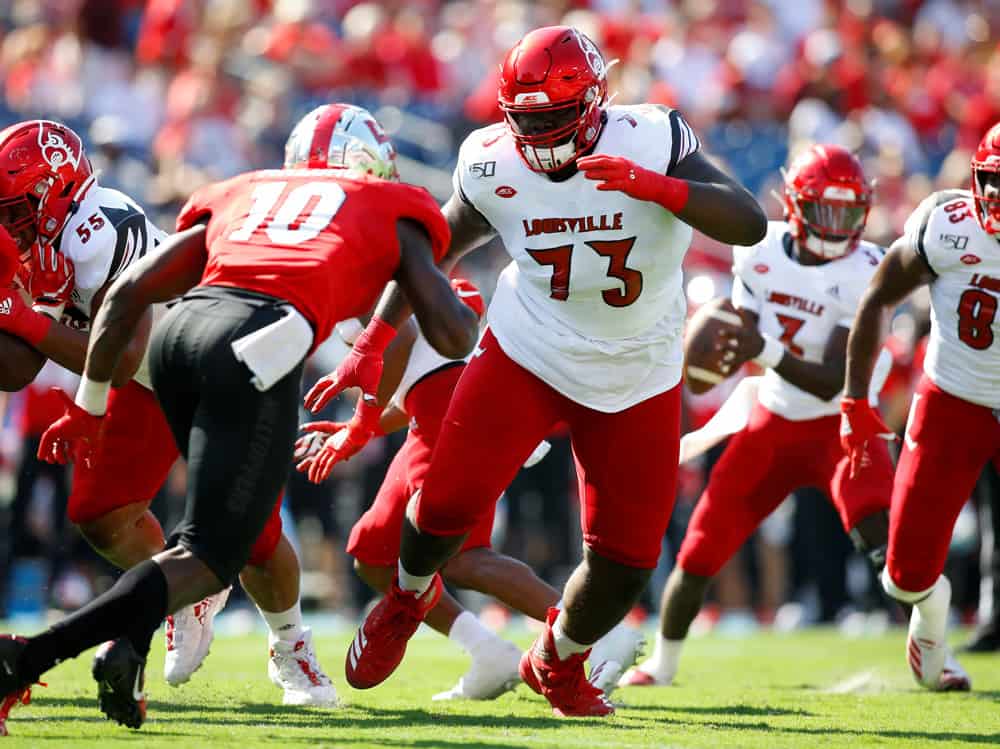 8. Arizona Cardinals – Mekhi Becton, OT, Louisville
This is a big man. Mekhi Becton stands at 6'7", 364 lbs, but moves like someone 60-75 pounds lighter. Some consider him to be the best offensive lineman in this year's draft. They need to up their pass protection for Kyler, as the offense gets even stronger with the addition of Becton.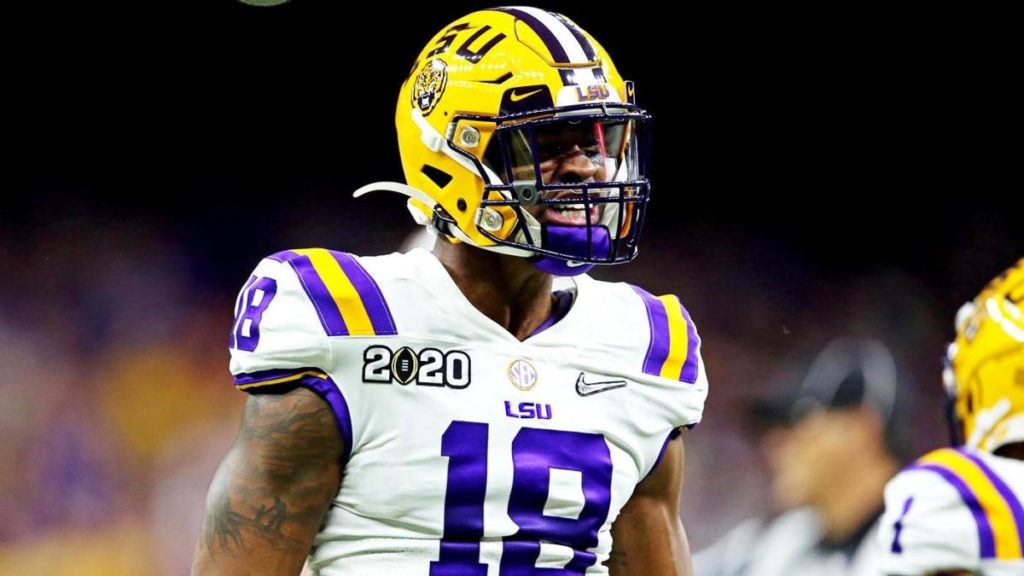 9. Jacksonville Jaguars – K'Lavon Chaisson, DE, LSU
This is not the Jaguars top position of need right now. Or is it? What exactly do they need? Everything? Yeah, pretty much. Campbell was traded to Baltimore so Chaisson is their replacement. The National Champ edge rusher will give them one hell of an attack from him and Josh Allen. So maybe the Jaguars won't have to worry about that for a while at least. Tough times are ahead in Jacksonville, though.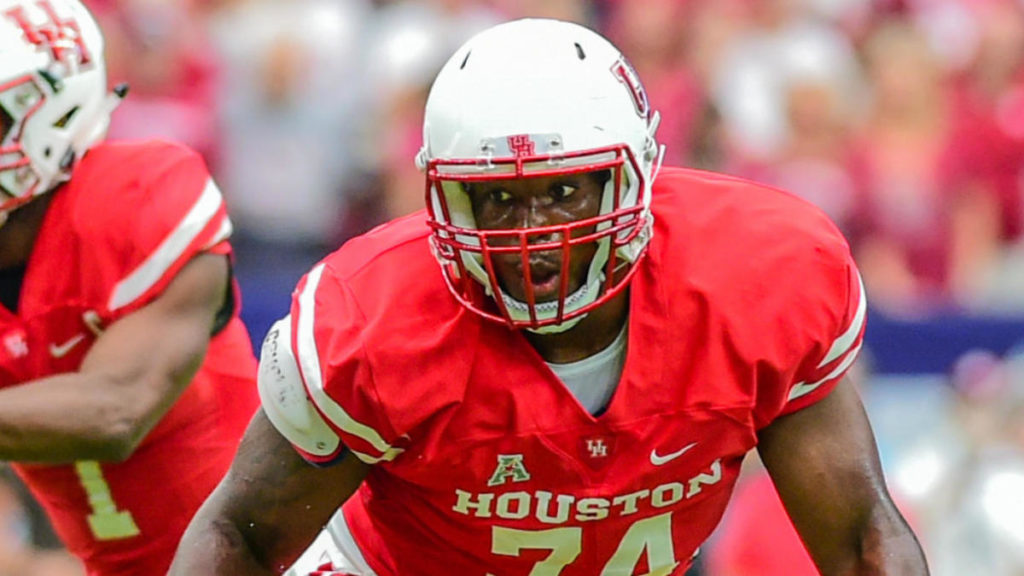 10. Cleveland Browns – Josh Jones, OT, Houston
Jones' stock is rising throughout the last month and the Browns are bound to notice. They need to protect Mayfield for him to be any good at all, and the rest of the Browns offense is set. If they go anywhere but offensive line with this pick, I will be very surprised.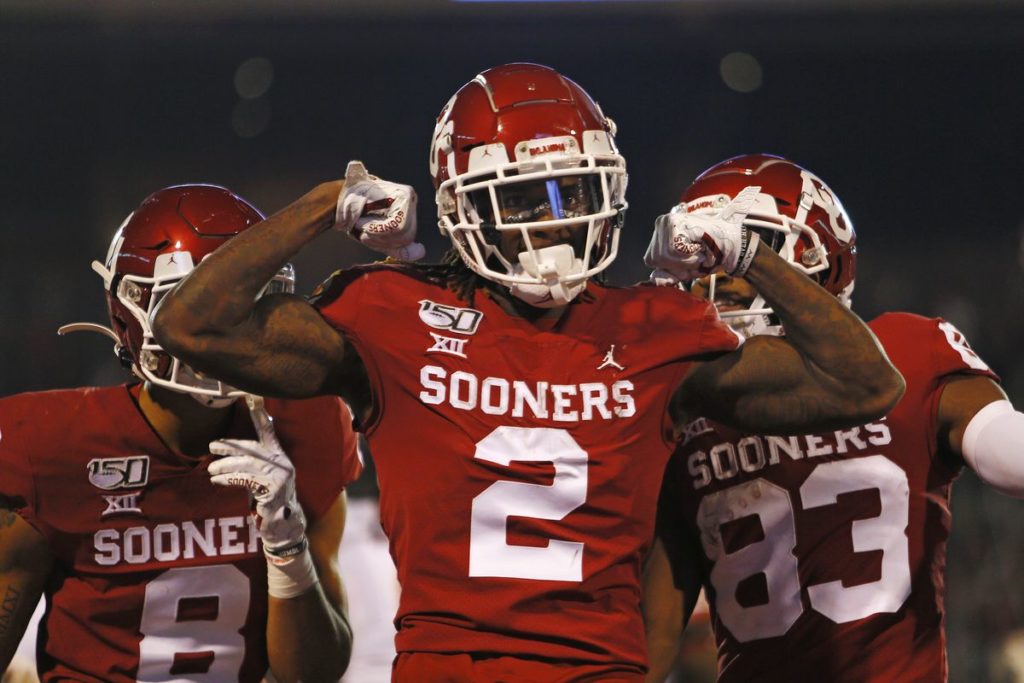 11. New York Jets – CeeDee Lamb, WR, Oklahoma
Sam Darnold needs a big time target. The best he has seen in his career has been either Robby Anderson or Le'Veon Bell. And Bell isn't even a receiver. Lamb was electric at Oklahoma and is going to be a legitimate star in the NFL. The Jets next big step after this would be firing their insane coach.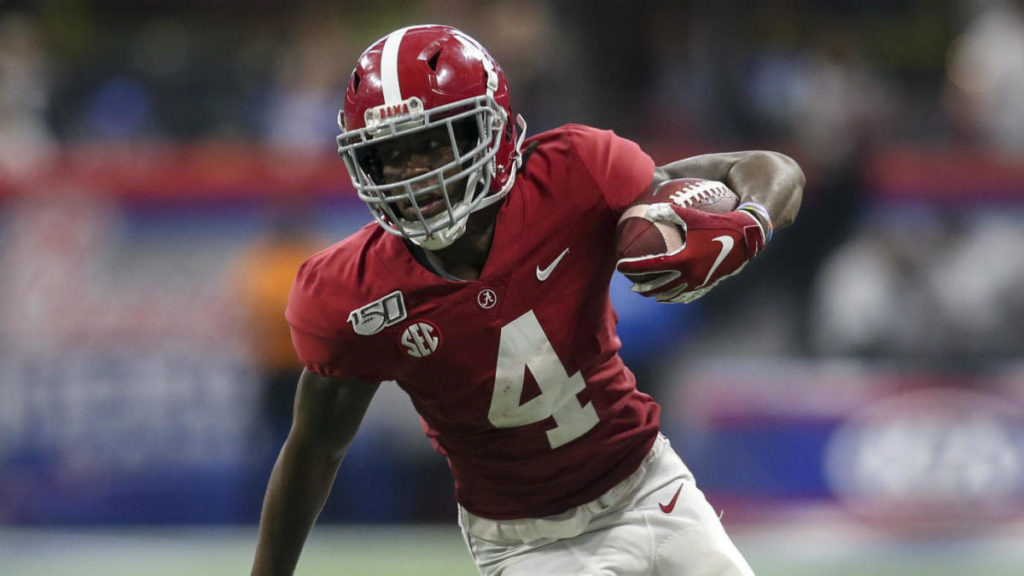 12. Las Vegas Raiders – Jerry Jeudy, WR, Alabama
Who knows who is going to be at QB for Vegas in 2020? Carr? Winston? Newton? Dalton? A rookie? Whoever it's going to be will look 1000x better with Jeudy as their go-to wideout. Arguably one of the most athletic prospects of the entire draft, Jeudy's combination of speed, hands, and footwork makes him my #1 receiver in the draft.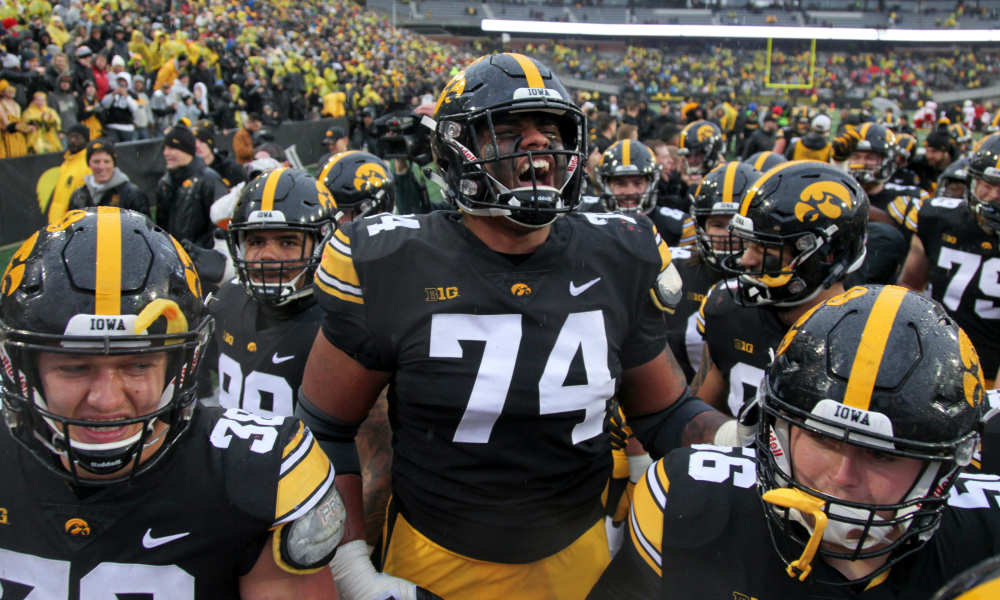 13. San Francisco 49ers – Tristan Wirfs, OT, Iowa
As of now, the Niners are pretty much set on the outside. First-round pick Mike McGlinchey and Pro Bowler Joe Staley can handle that. However, the guard spot is not. They could consider moving Wirfs in at guard, or he'll take over when Staley retires, which could be any day now. San Francisco would get a steal here by taking Wirfs.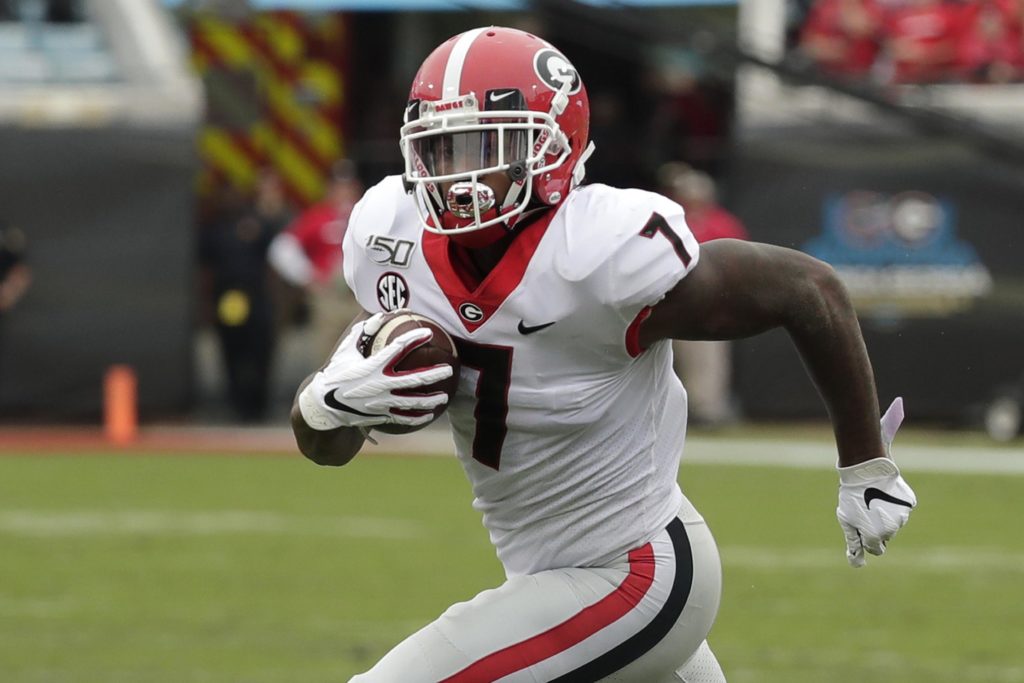 14. Tampa Bay Buccaneers – D'Andre Swift, RB, Georgia
Some people may say this is too early for a running back in this year's draft. And you're probably right. However, when a team likes a guy, they tend to not care where they are projected. They want to get him right away. See the Seahawks first-rounder in the 2018 draft. And I believe Arians will be thrilled to put a guy like Swift behind Tom Brady. I mean, the best running back Brady has played with is either Kevin Faulk or LeGarrette Blount. Let's put some talent behind him and they could really thrive.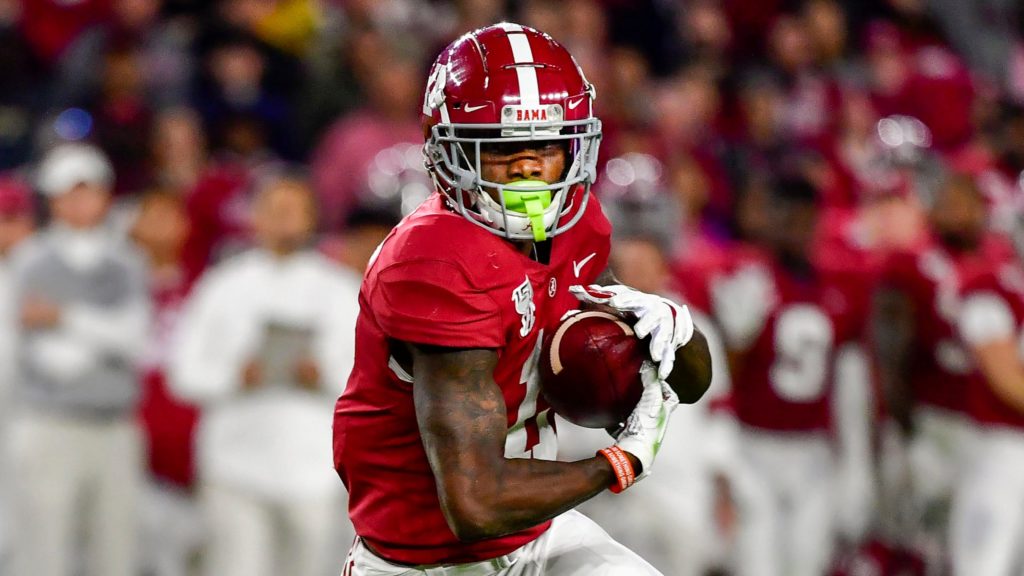 15. Denver Broncos – Henry Ruggs III, WR, Alabama
Can you imagine putting the fastest guy in the draft with a young Pro Bowl receiver who is only going to get better? Well, now you can. Denver takes Ruggs with this pick and Drew Lock is hyped, ready to go. His weapons now include the Alabama roadrunner, Sutton, and tight end Noah Fant, who has proved himself an immediate starter.
16. Atlanta Falcons – Derrick Brown, DT, Auburn
The Falcons have had a very busy offseason so far. Bringing in Gurley, Dante Fowler, and Hayden Hurst have their fans pretty excited. Adding Brown would put another threat on the defensive line that already includes Takk McKinley, Grady Jarrett, and Fowler. Corner may seem like an immediate pick to go with, but there's great prospects in the second round to go with. Can't pass up a talent like Brown here.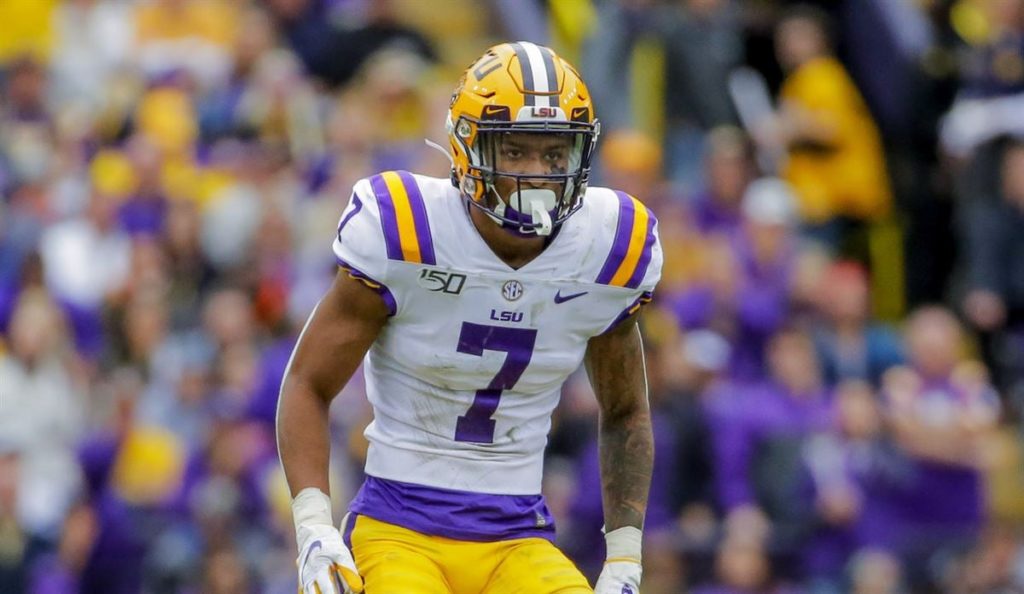 17. Dallas Cowboys – Grant Delpit, S, LSU
This feels like a very Cowboys type of pick. I can't explain it. I just don't see Delpit going anywhere else. Pairing him alongside Ha-Ha Clinton-Dix is such a great opportunity that I can't see Jerry Jones wanting to pass up. You think opposing quarterbacks are going to want to try that? Please. He didn't wear the legendary #7 at LSU for nothing.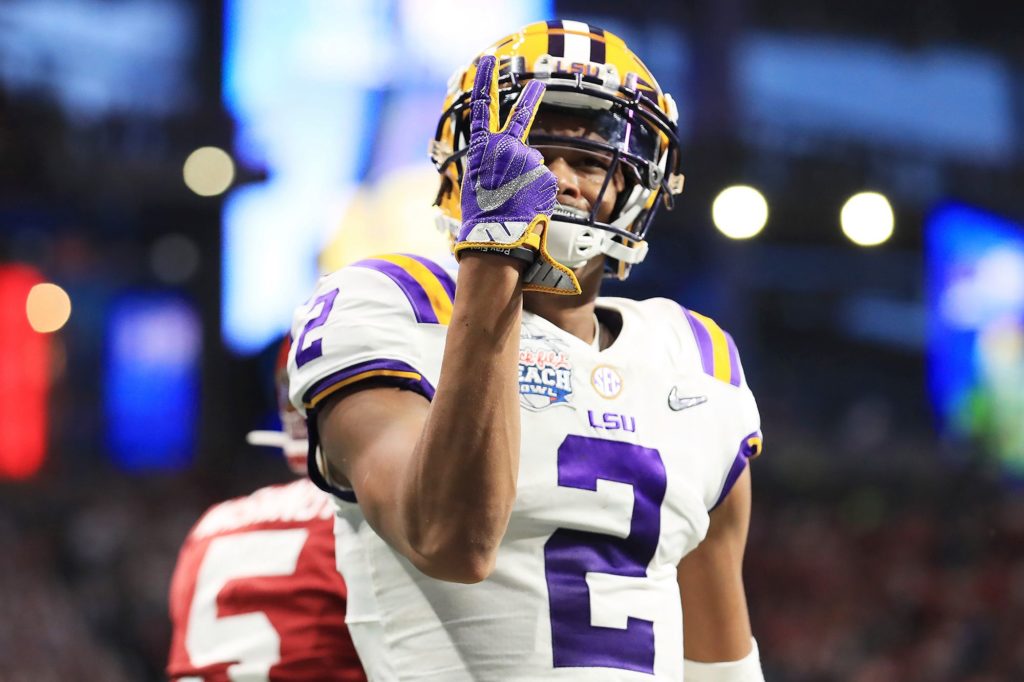 18. Detroit Lions – Justin Jefferson, WR, LSU (MOCK TRADE)
This is another exciting pick for Lions fans that Bob Quinn may just get right. With the Tua trade, the Lions get Okudah and a National Champion receiver. I'd say that's an A+ first round if I've ever seen one. Stafford, if he can stay healthy, will be thrilled with his receiving arsenal.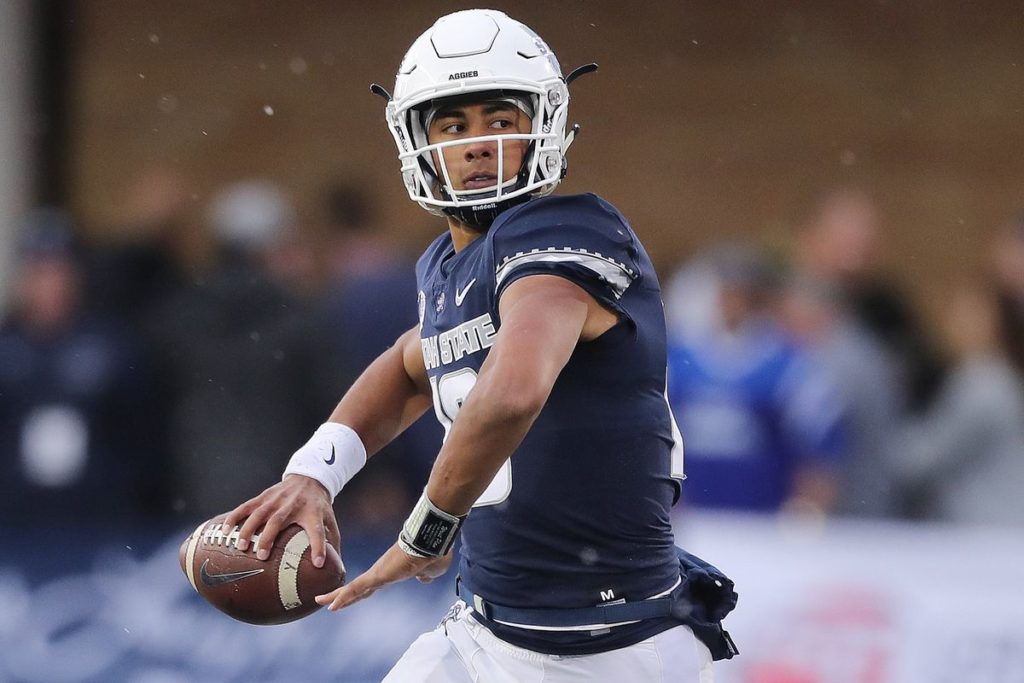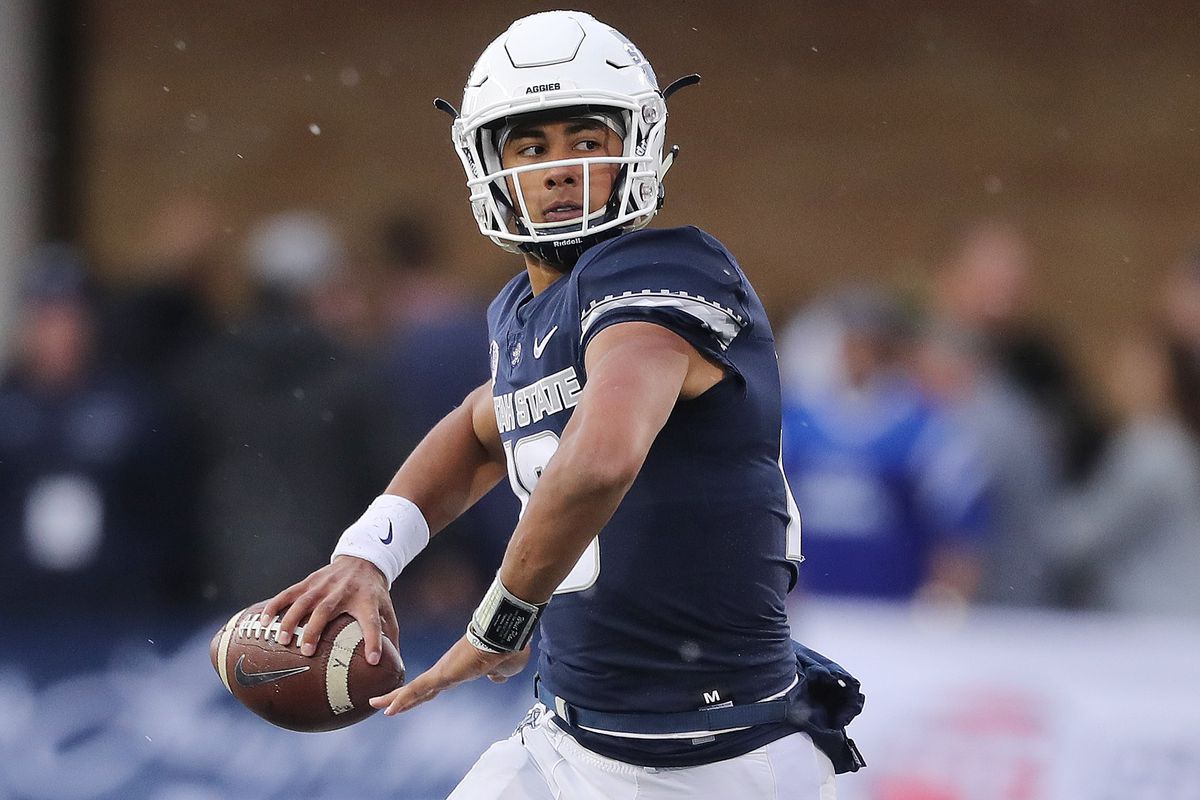 19. Las Vegas Raiders – Jordan Love, QB, Utah State
I said before I wasn't sure who was going to be at quarterback for Vegas. At 19, they take probably one of the most interesting players available. Love, a guy who has already drawn comparisons to Patrick Mahomes style of play and measurements, has received plenty of attention and has been projected anywhere from the top 5 to the third round. Gruden licks his chops here and takes his next face of the franchise.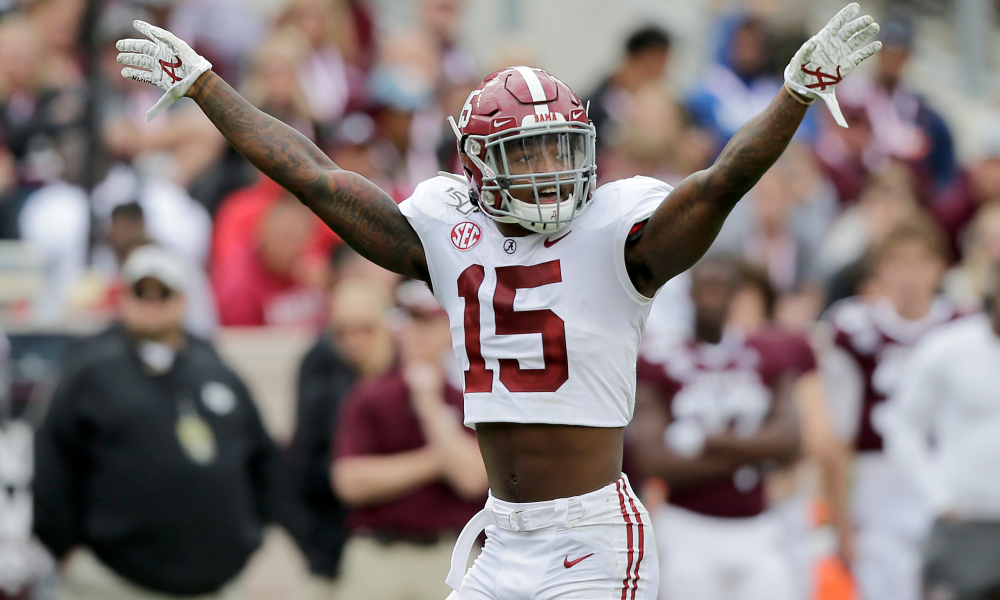 20. Jacksonville Jaguars – Xavier McKinney, S, Alabama
Once Ramsey and Bouye were traded, the Jags secondary now looks like a shell of its former self. The one-time Super Bowl contenders look like they could be in the "Tank for Trevor" race this season. As said before, it's all just a mess in Jacksonville. McKinney would be a good pick here and would definitely help boost this secondary to what it used to be.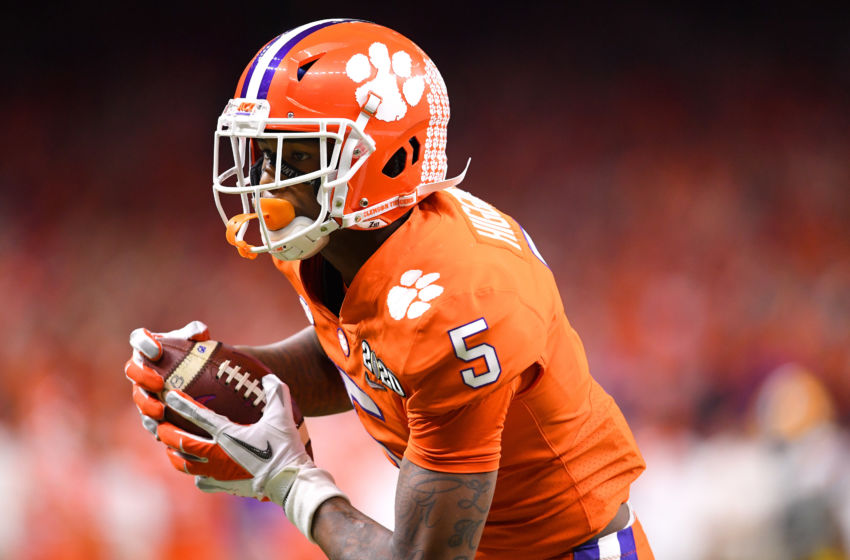 21. Philadelphia Eagles – Tee Higgins, WR, Clemson
The Eagles receiving corps is…not ideal. They have washed up vets, an unproven second-year receiver, and a guy who played quarterback in college. They need a star. Higgins is the best receiver available here and will help relieve some stress Carson Wentz is feeling when his guys can't get open. If you would have asked me a month ago, I would have said cornerback no doubt for the Eagles here. However, the addition of Darius Slay gives them some wiggle room.
22. Minnesota Vikings – Kristian Fulton, CB, LSU
Speaking of cornerback, the Vikings go with Fulton here. They lost their top three corners to free agency and are left with the remains of Mike Hughes, Holton Hill, and Kris Boyd. Yikes, am I right? Fulton was crucial alongside Derek Stingley Jr for the Tigers, and is definitely a prospect coach Mike Zimmer will enjoy working with.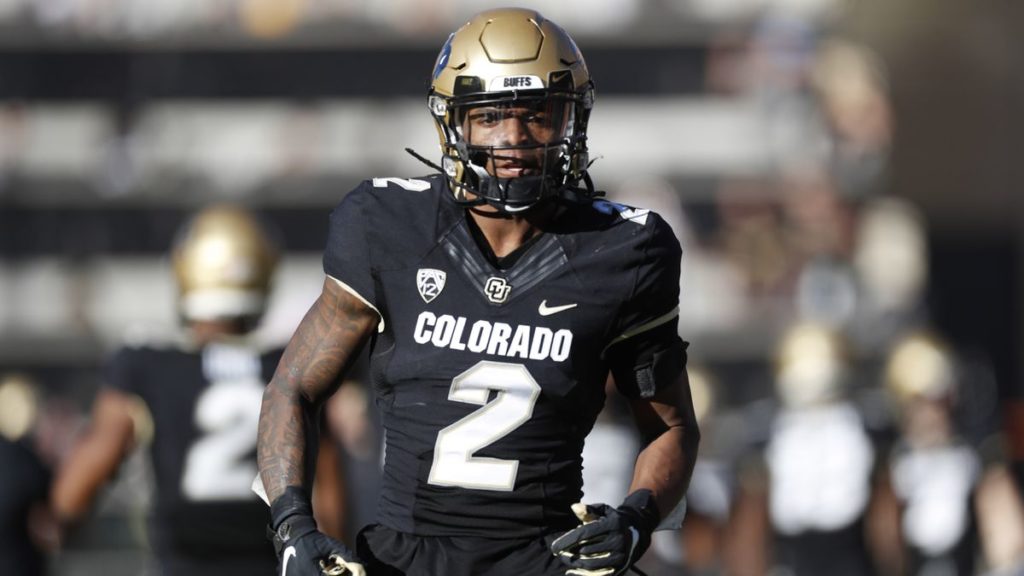 23. New England Patriots – Laviska Shenault Jr, WR, Colorado
I'm not sure what Belichick's plan of attack is now that Tom Brady has shockingly left New England. Right now, it looks like he is going to roll with Jarrett Stidham. And if that's going to work, he needs another weapon. When healthy, Shenault was as good as any receiver in college football. That's what has set him back to this point, though. His health makes him a high-risk, high-reward pick.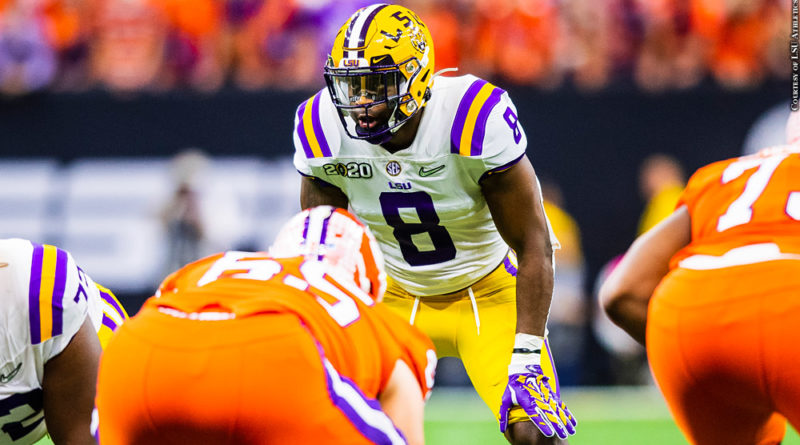 24. New Orleans Saints – Patrick Queen, LB, LSU
Saints fans will fall in love with this pick. I like to think of Queen as a poor man's Isaiah Simmons. Or in this case, "a team that played well enough to not get a chance to draft Simmons' Isaiah Simmons." Anyways, I digress. Queen's athletic ability alone will be enticing enough for the Saints to keep him in Louisiana.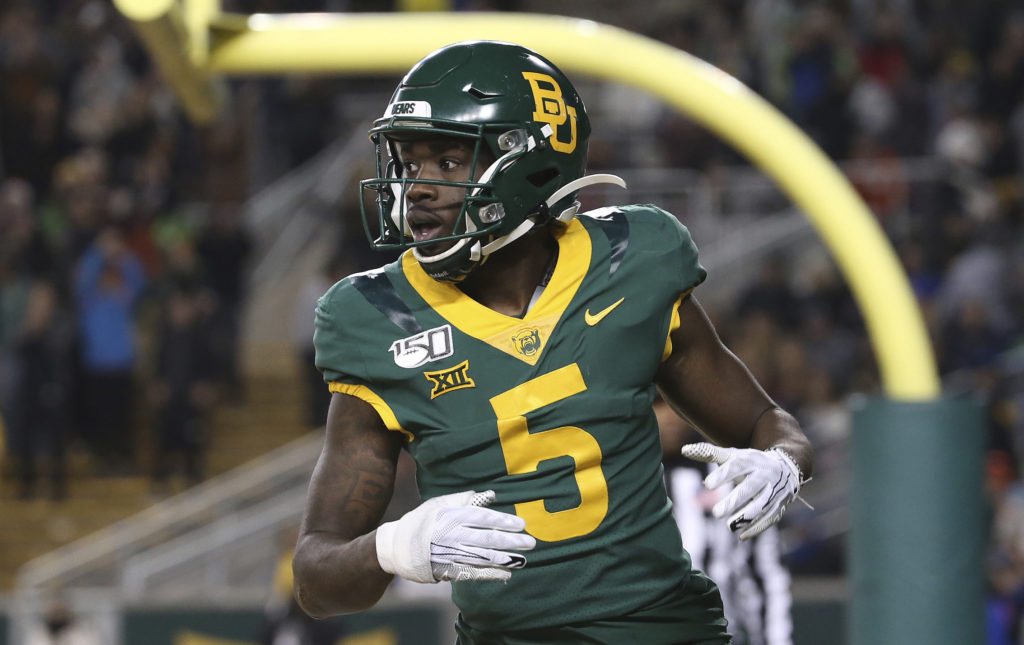 25. Minnesota Vikings – Denzel Mims, WR, Baylor
Mims is another interesting prospect who has slowly been on the rise since his combine performance. He ran a 4.34 and was flawless in many of his other drills. After the Diggs trade, the Vikings are left without a number 2 receiver, leaving Thielen to be endlessly double-teamed. Mims can be inserted here and be the guy to replace Diggs.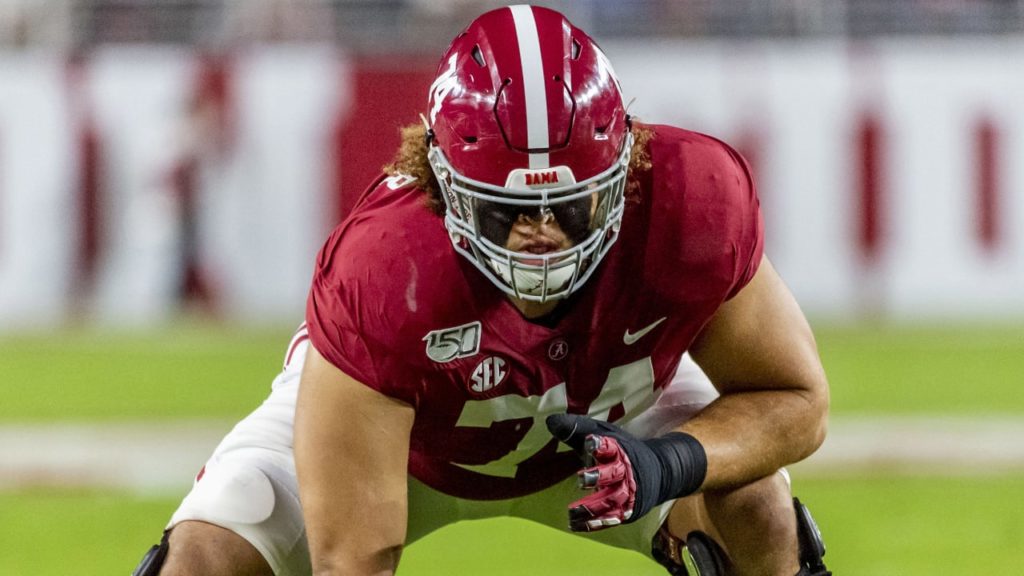 26. Miami Dolphins – Jedrick Wills, OT, Alabama
Like most (if not, all) quarterbacks, Tua needs to be protected to stay healthy. Looking at this, it's a little wild to myself that I have Wills falling this far. But that's what happens when so many teams are set at the position. The Dolphins get a massive steal late in the first round out of Wills.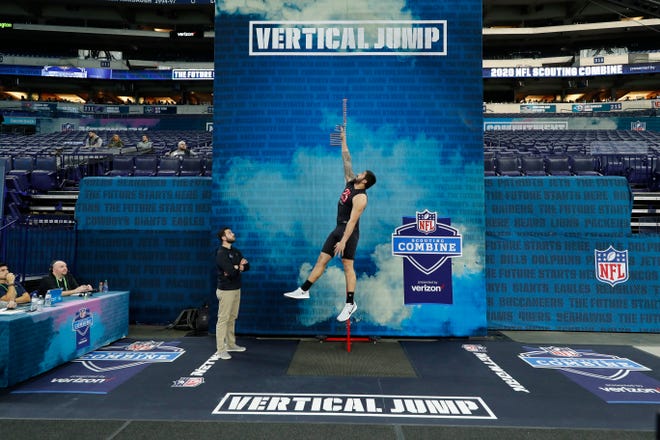 27. Seattle Seahawks – AJ Epenesa, DE, Iowa
Epenesa is a guy who will benefit from a drop into the first round. The Seahawks will take him here IF and only IF the Seahawks do not retain Jadeveon Clowney. Epenesa will hop right into a title contender team that has a great defense. But watch out for the Clowney news. This could change.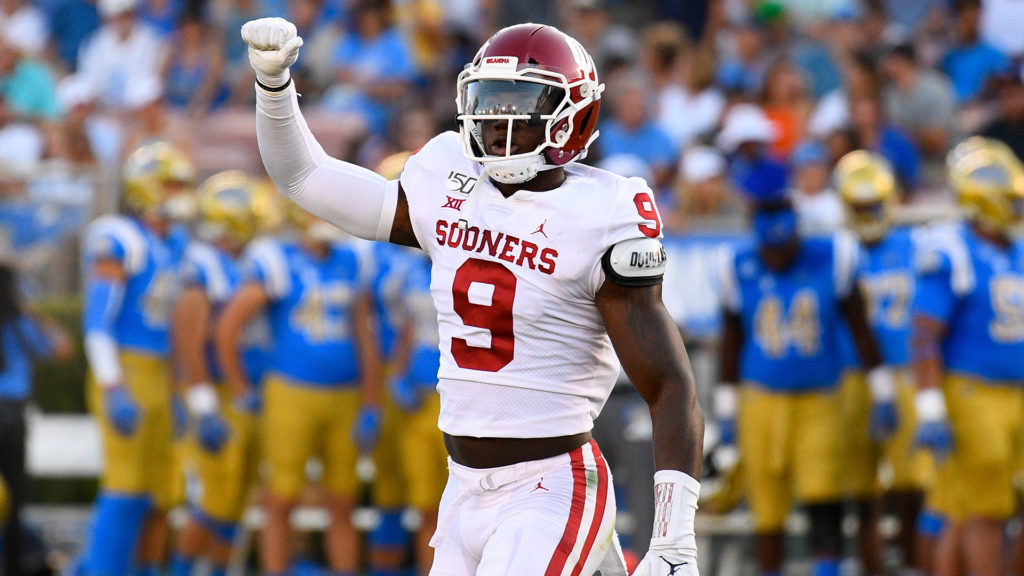 28. Baltimore Ravens – Kenneth Murray, LB, Oklahoma
This is a scary thought. Murray is a great linebacker and I could see him being exactly what the Ravens have been looking for since Ray Lewis left. Obviously, that's big praise. But Murray is going to be great. Baltimore will be very lucky if he falls here.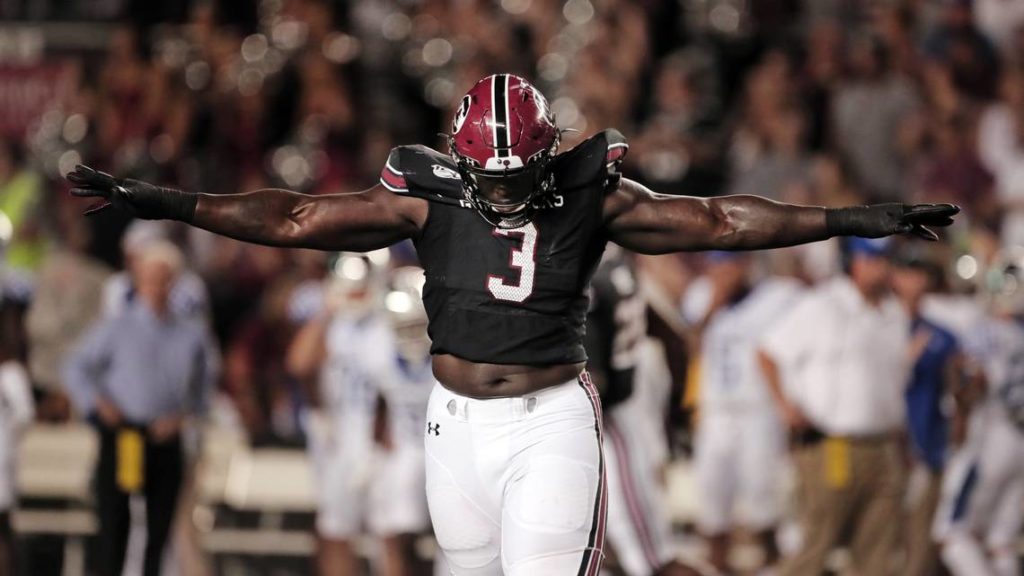 29. Tennessee Titans – Javon Kinlaw, DT, South Carolina
Jurrell Casey is gone. And all the Titans got was a seventh-round pick back. That still blows my mind. It also should blow most people's mind that Kinlaw falls all the way to the end of the first round. Kinlaw is a monster that can and will dominate the trenches immediately. He is the perfect replacement for Casey.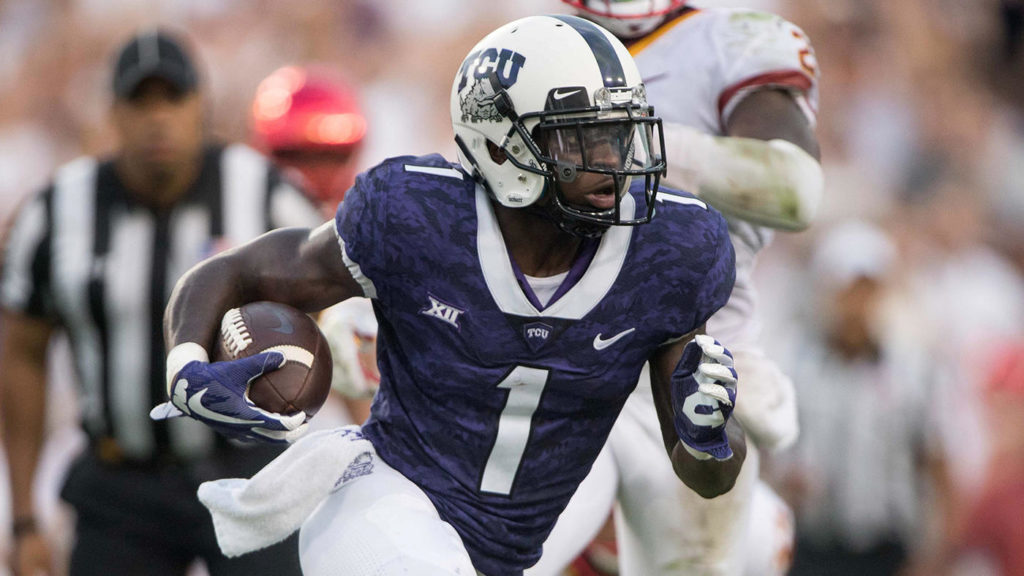 30. Green Bay Packers – Jalen Reagor, WR, TCU
The only receiver Rodgers has to throw to Davante Adams. Yes, he has other guys like Marquez Valdes-Scantling and Jake Kumerow…But I mean…come on. He needs someone else. Reagor is the best option for Green Bay to get here, unless they decide to trade up to get someone like Higgins or Jefferson. I just don't see that happening.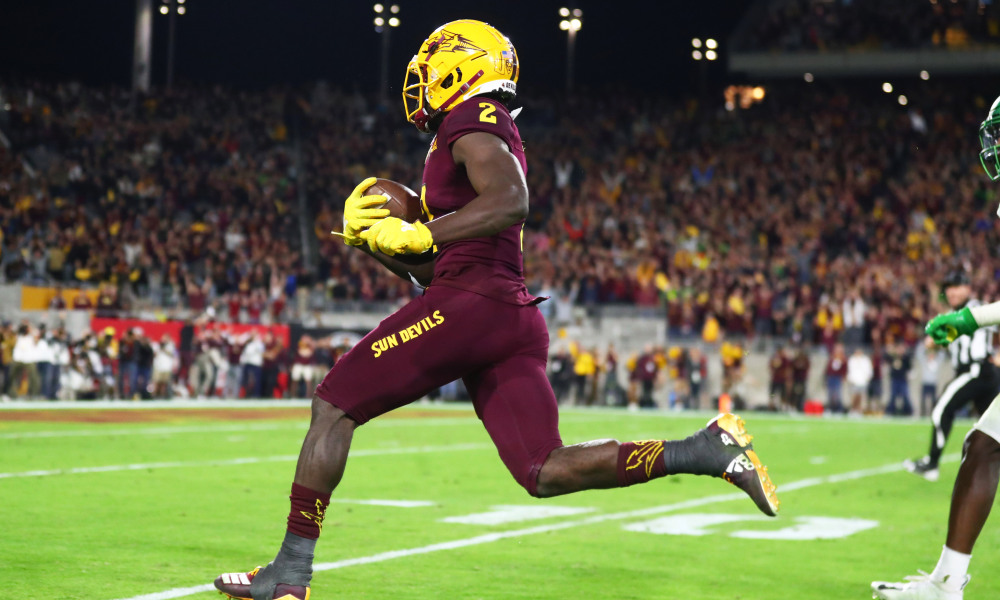 31. San Francisco 49ers – Brandon Aiyuk, WR, Arizona State
The 49ers don't need much help right now. The spot I say they would need the most assistance, if any, would be the receiver position. Deebo Samuel is now left as receiver #1 after Emmanuel Sanders bolted for New Orleans. Insert Brandon Aiyuk. The 6'0" receiver from Tempe would be a great addition for Jimmy G's crew.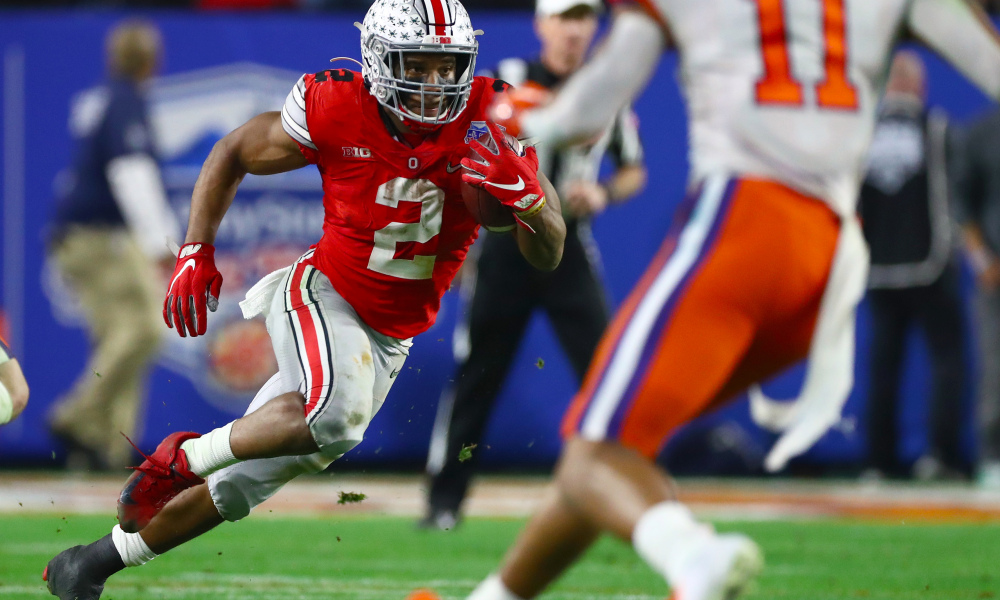 32. Kansas City Chiefs – JK Dobbins, RB, Ohio State
The final pick of the 2020 NFL Draft first round goes to the Super Bowl champs. This is another team who just doesn't seem like they need much help. However, I think adding Dobbins would be interesting. If you have a one-two punch of him and Damien Williams, they could be as dangerous as Ingram and Kamara were in New Orleans. Pair that with a top-15 defense and the best quarterback in football, and you have a recipe for success.