By: Andrew Hubschman
In dire need of turning their season around, the Yankees showed great improvement on both sides of the diamond in their three-game weekend sweep against the Marlins. The Yankees will begin their seven-game homestand tonight, and they look to carry their upward momentum against the Orioles and Mariners. Here are the players that will lead the charge: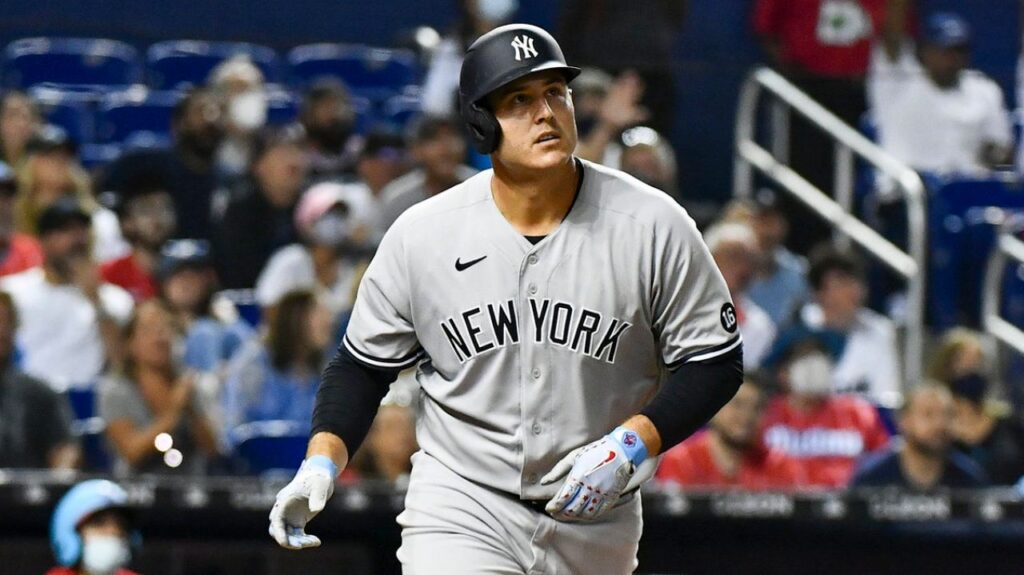 Anthony Rizzo introduced himself in one of the best ways Yankees fans have ever seen. He hit his first two blasts with the Bombers in his first two games and delivered the game-tying RBI single in the eighth inning of yesterday's come-from-behind 3-1 victory. He finished his first series as a Yankee recording five hits, three walks, two home runs, three runs batted, and five runs. Tonight will be his first game in Yankee pinstripes, and he will look to pick up where he left off in Miami. Expect him to impress his new fans again – only this time in person – as he prepares before his team's big series against their Wild-Card chasing competitor Seattle Mariners, who currently sit one game behind New York.
Since coming off the COVID list last Monday, Aaron Judge has six hits in 21 at-bats, along with one walk, two hit-by-pitches, and two runs batted in – including the go-ahead RBI single after Rizzo's game-tying knock. Judge needed a big moment heading into a long homestand, and he is looking to do just that and more. He is hoping to club his first home run since his COVID recovery. Will his fans 'all rise' tonight?
Here is the current order of the Yankee starting rotation: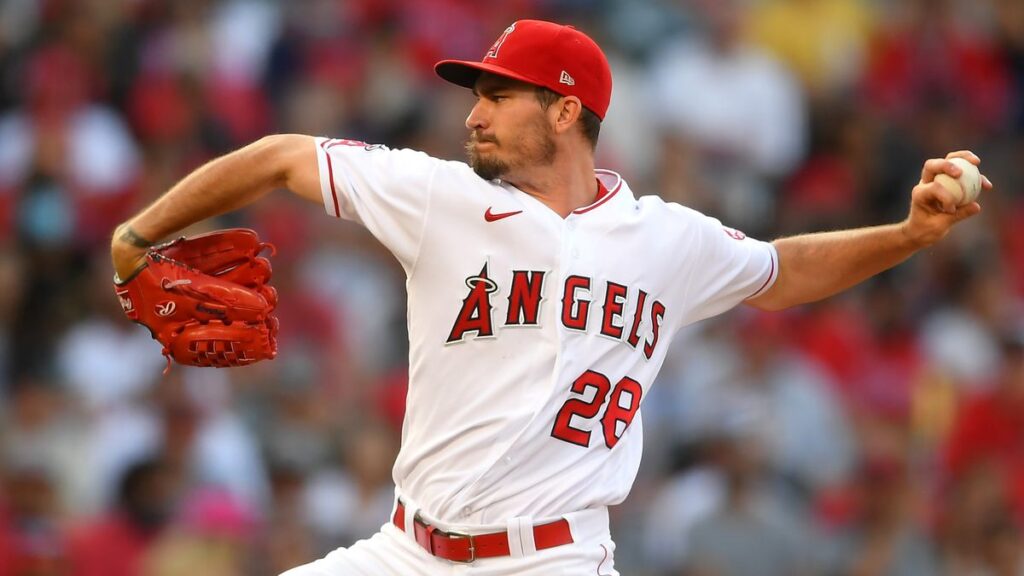 Newly-acquired left-handed pitcher Andrew Heaney will make his Yankee debut tonight, but many fans remain skeptical due to his overall seasonal performance; he is 6-7 with a 5.28 ERA. However, Heaney is coming off his best month of the season where he allowed three earned runs or less in three of his four starts despite posting a 4.84 ERA. Although his earned-run average is high, his performance in July did show enough signs of improvement that are worthy of a chance to play in the Yankee starting lineup. Facing against a subpar team will also help the southpaw get his foot in the New York water and prove his value from his recent trade before getting another possible start against Seattle.
Gerrit Cole is looking to bounce back from his rough outing against the Rays last Thursday where he allowed seven earned runs in 5 1/3 innings of work. In his last two games, he surrendered 10 runs in 10 1/3 innings on the mound. He will get the start on Tuesday's matchup against Baltimore, and this would be the perfect time to get back on the right track before he faces the Mariners this upcoming weekend. Likely to play in the series finale, Cole would surely want to have a good start heading into his next big performance.
Jameson Taillon has solidified himself as the Yankees' number two starter behind Cole, winning American League Pitcher of the Month for July. Winning four decisions in five starts, he allowed only four runs on 20 hits, 10 walks, and two home runs in 31 innings pitched.
After getting off to a rough start in April and May and having a 5.74 ERA in the beginning of June, Taillon showed everyone why Cashman made strenuous efforts to acquire him from the Pirates. Taillon allowed two earned runs in seven of his last eight starts dating back to Jun. 18. Going 6-0 in the process, he allowed 12 earned runs in 47 1/3 innings pitched, having an ERA of 2.28 in that span. Since Jun. 18, Taillon watched his ERA drop to 4.11 and he is destined to lower it even further when he gets the ball in Wednesday's series finale against Baltimore. Personally speaking, however, Boone should give Taillon an extra day off so he could start against their Wild-Card competitor Seattle Mariners on Thursday – the first game of their four-game series.
Bad news: Domingo German was sent back to the injured list as of yesterday with right shoulder inflammation. Good news: this likely means that Nestor Cortes will return to the starting lineup. Cortes has been the Yankees' most consistent reliever this season, posting up a 1.93 earned-run average, including a 0.66 ERA at home. In three starts, he has a 1.38 and 11 strikeouts in 13 innings pitched. Cortes has been spectacular in his 11 appearances this season in which he allowed two runs or more in only one instance, so it would only make sense to place him back in the lineup in the wake of German's injury. If he gets the nod, odds are that he will start the series opener against Seattle on Thursday.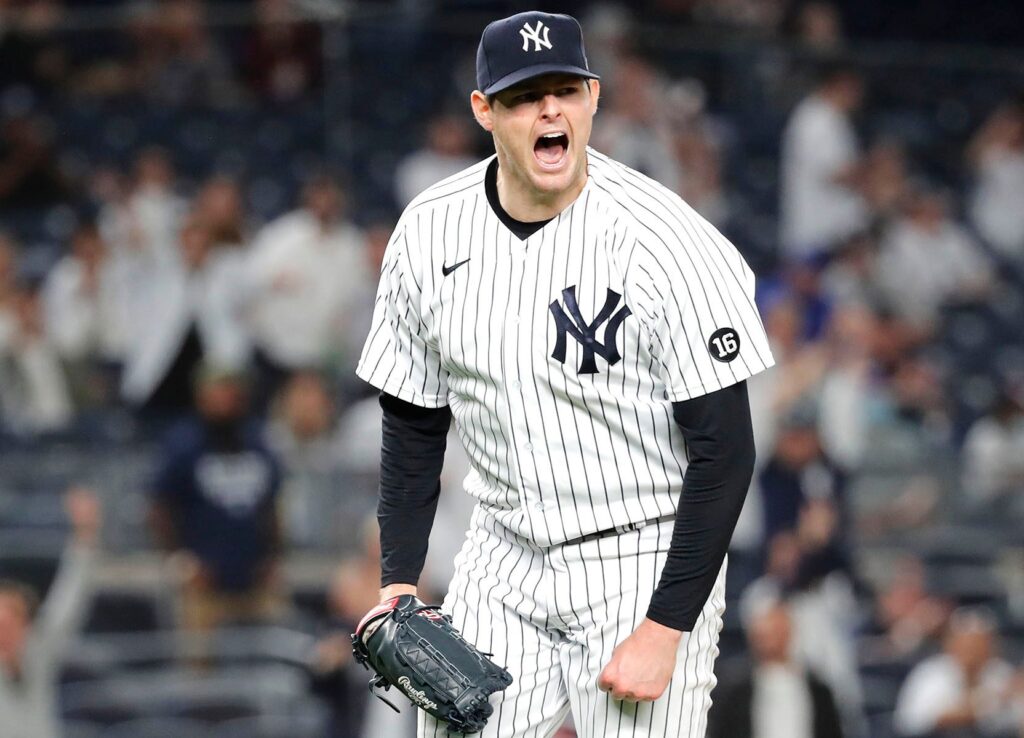 Jordan Montgomery has been outstanding in his last three starts, pitching 10 2/3 scoreless innings before giving up a run in the first inning of last Sunday's win – and then preceded to shut out Miami in his next and final four innings. "Gumby" as he is known by his teammates and fans struck out 16 batters in that span, while allowing 11 hits and five walks without surrendering a home run.
Despite having a solid 2021 season, he has a 4-5 win-loss record, with all five losses resulting in a lack of run support as the Yankees scored three runs or less in each game. Montgomery allowed no more than three earned runs in four of his five losses. Montgomery could use run support in his next start against the Mariners, which according to the current rotation, would be this Friday.
Conclusion:
Yankee fans understand that each game going forward is vital in getting their team to the postseason. The Yankees have won their last two series on the road, and they look to repeat it in their next two series at home. Get ready Yankees fans: we've got more work to do!