By: Andrew Hubschman
The 2021 WNBA season has reached its midpoint with the All-Star Game festivities, Tokyo Olympics, and Commissioner's Cup championship soon to come. The first half saw many players eager to win league MVP, and some of them presented a good showcase to back up their determination. Here are the top five candidates for league MVP at the half-way mark:
5. Tina Charles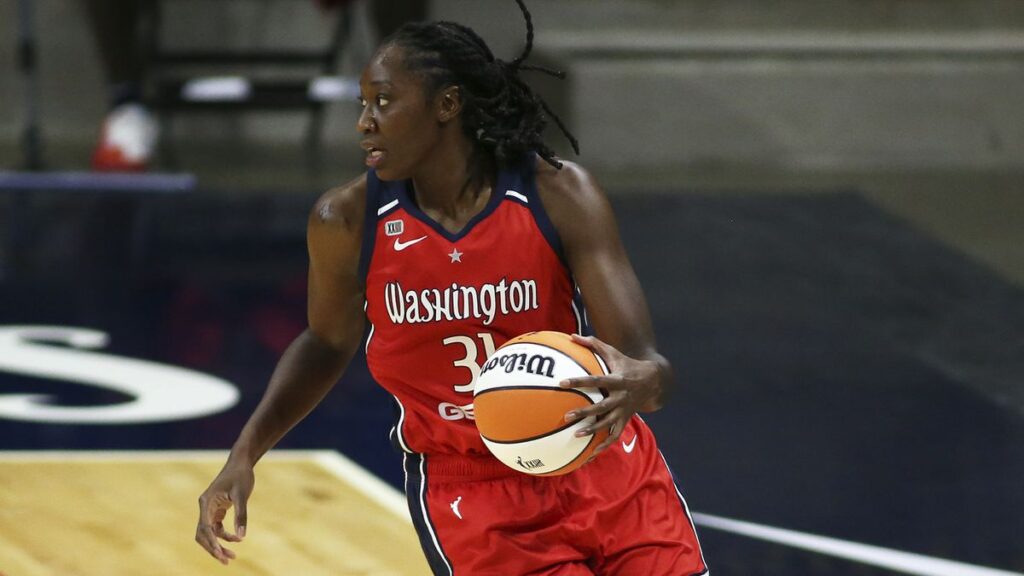 Playing in her twelfth WNBA season, Tina Charles is sitting comfortably in league scoring, leading her fellow players with 26.3 points per game. One factor that is detrimental to the 2012 MVP, however, is her team's ranking. The Mystics are in fourth place in the Eastern Conference, and eighth overall in the league at 8-10. The silver lining, however, is that Charles has been the difference-maker for her team, who have won 6 out of 8 contests when she scores 30+ points; she leads the league in 30+ scoring games. Would they get have gotten this far without her robust efforts? The answer is a simple "no".
4. Sylvia Fowles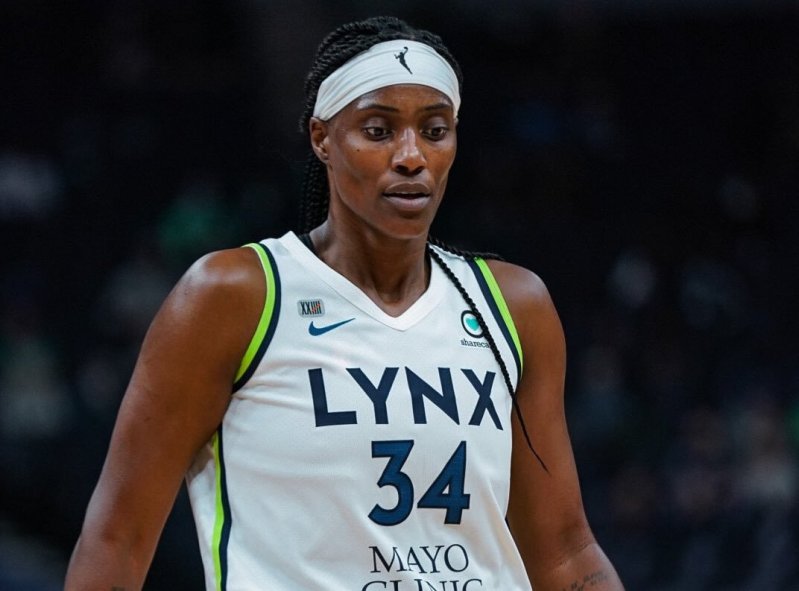 In her seventh season with the Minnesota Lynx, 14-year veteran Sylvia Fowles, 35, has presented a superb case for MVP so far. In fact, she is putting together a comeback-year campaign after sitting out 15 games last year due to a calf-injury. In 19 games, she's averaged 15.0 points, 9.8 rebounds, 1.9 blocks, and 2.0 steals per game. She is third in the league in rebounds, and second in blocks and steals. Fowles' efforts have guided her team into the break on a seven-game winning streak, placing themselves in fourth place in the league at 12-7. Recording five-double doubles in the process, the 2017 MVP and two-time Finals MVP is looking to be the oldest MVP winner in WNBA history.
3. Breanna Stewart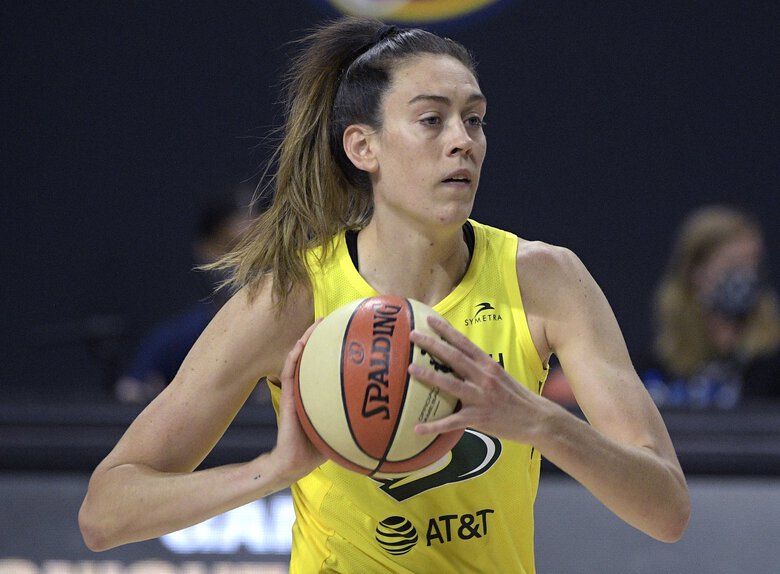 After winning her second WNBA title last season, Seattle Storm's Breanna Stewart is putting together her own MVP showcase. While chasing after her second MVP award in four years, Stewart led her team to first place in the league heading into the break with a 16-5 record. Sitting third in league scoring with 20.3 points per game, her team is 9-2 in games where Stewart scores 20+ points and 7-3 when she records a double-double. Her stats do not equate those she set in her 2018 MVP season, but excluding her as a candidate from this year's race would be outright insulting. Stewart's next game will be the inaugural Commissioner's Cup championship against the Connecticut Sun. Stewart for MVP? Why not? The proof is in the pudding.
2. A'Ja Wilson
After leading the Las Vegas Aces to the No. 1 overall seed and a trip to the Finals last season, reigning MVP A'ja Wilson has not shown any signs of slowing down. Demonstrated by recording 20 double-doubles, Wilson is the same player as she was a year ago. The fourth-year power forward has guided the Aces to the #2 spot in the Western Conference at the season's mid-way point. Currently in fifth place in league scoring with 19.4 PPG, Wilson is in a good spot to win back-to-back MVP awards.
1. Jonquel Jones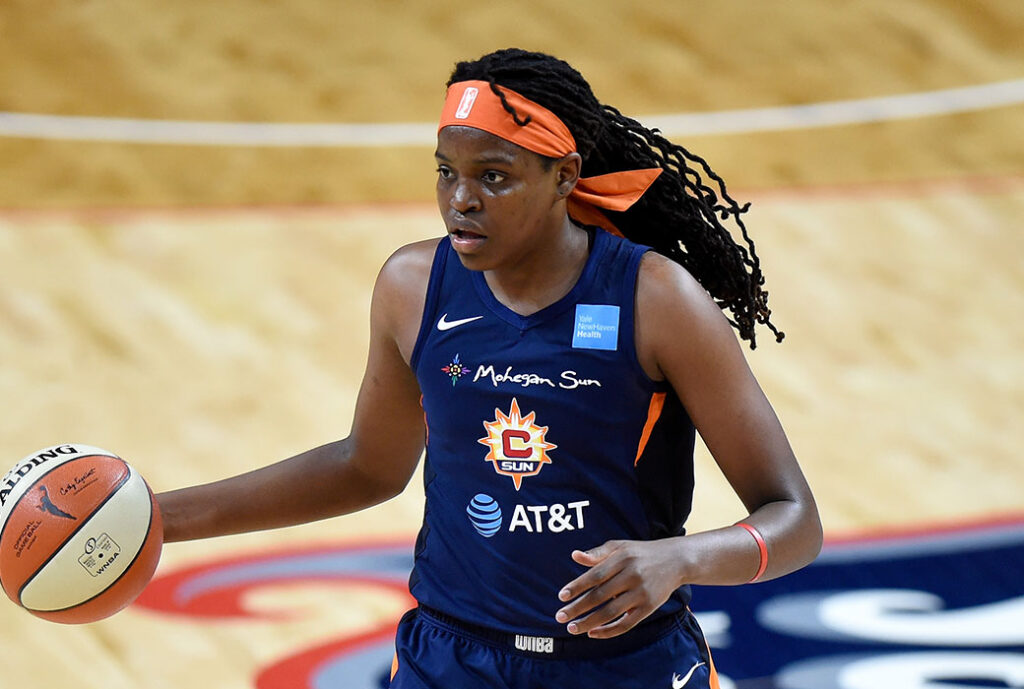 After sitting out the 2020 season due to COVID-19 concerns, Jonquel Jones is putting together a spectacular season that demonstrates her case for MVP. On top of her second overall placement in the league in scoring with 21.0 PPG, Jones leads the WNBA in total rebounds with 11.0 per contest. Despite missing six games due to injury, efforts payed off in the first half, as her team sits atop the East at 15-6 and are heavily favored to advance to the Finals. Having a 9-1 record against East opponents, they will represent their conference in the Commissioner's Cup on Aug. 12 against Breanna Stewart and the Storm. Overall, Jones presents the best case for this year's MVP assuming she keeps it rolling in the second.