By: Andrew Hubschman
Two New York icons. Two powerhouse sluggers. Two rookie seasons New York fans will remember forever. Without further ado, let's settle the debate once and for all: Aaron Judge or Pete Alonso?
Aaron Judge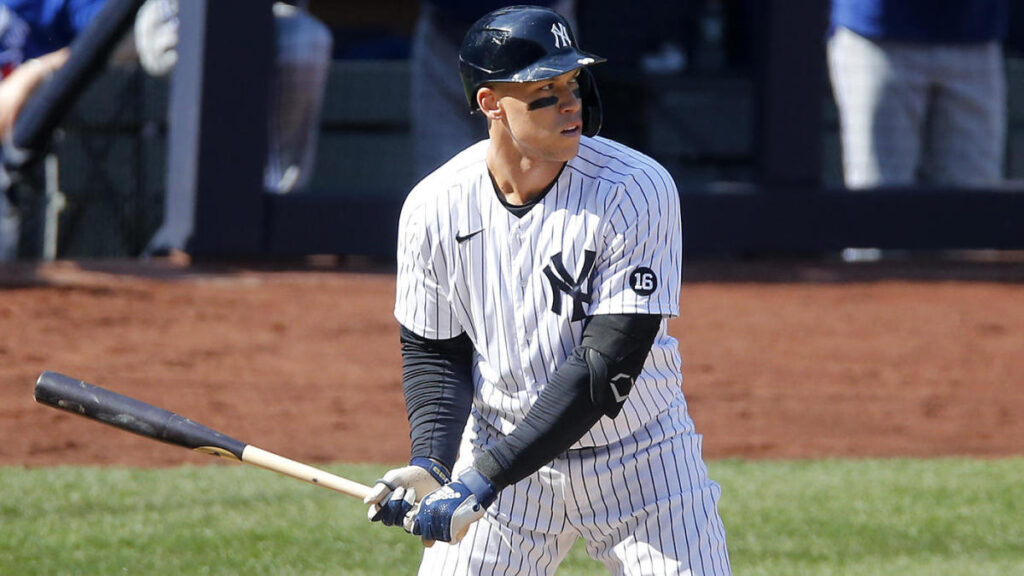 All rise for the Judge! Making his debut in August 2016 – without his signature high socks – Aaron Judge started his career off with a bang: a home run to deep center field. His 2016 season was cut short due to injury, but as the saying goes: everything happens for a reason. In 2017, now with high socks, Judge broke Mark McGuire's rookie home run record with 52 home runs to lead the American League and drove in 114 runs for sixth place in the MLB; he also finished with a .284 batting average. On top of leading AL Outfielders in All-Star voting, Judge shined in that year's Home Run Derby, becoming the first rookie to win the event outright, defeating Miguel Sano in the final round; he slugged 47 bombs and hit a then-record 513 foot dinger since the creation of Statcast.
After his team missed the postseason three times in the last four years, and having failed to win a playoff game since 2012, Judge was pivotal in the Yanks' turnaround where they "fell" one game short of the World Series to the Houston Astros. Unanimously voted for AL Rookie of the Year, Judge put up a rookie season that brought back hope and confidence from Yankee fans everywhere.
Despite all the hype, there were two stains on Judge's otherwise-spectacular rookie season. First was his alarmingly-high strikeout rate. Finishing with a league-leading 208, Judge set the MLB record for consecutive games with a strikeout with 37, which leads to his second stain. Following his first All-Star break highlighted by his legendary Home Run Derby performance, Judge (who entered the break batting.330 with 30 home runs and 66 RBI's) endured a horrific slump in July and August, hitting .179 with 27 hits, seven home runs, and 16 RBIs in 151 at-bats. It was during this slump he set the aforementioned strikeout record. Judge admitted that his participation in the Derby aggravated a shoulder injury he sustained earlier in the season, and that he needed surgery to repair it in the offseason.
Needing to heave some last-minute heroic efforts to bring his team to the postseason, he turned his season around in September, slugging .311 with 28 hits, 15 home runs, and 32 RBIs in 90 at-bats. He won his fourth honor for AL Rookie of the Month award and second for AL Player of the Month. Judge's rookie season will go down as one of the greatest we have ever seen.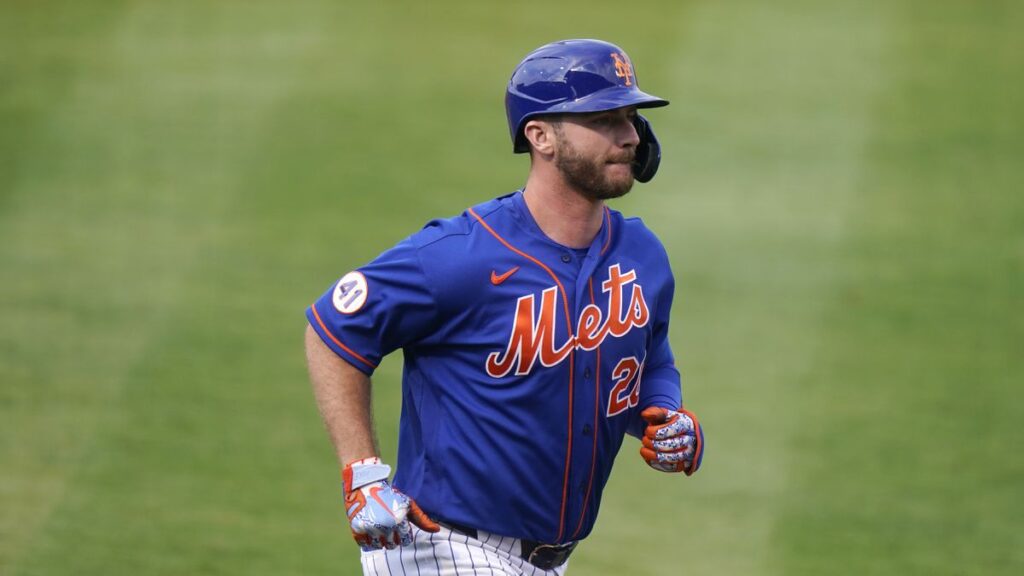 Good afternoon, Polar Bear! Back in 2019, Pete Alonso put up a rookie campaign that Mets fans will never forget. As baseball's top first-base prospect heading into the 2019 season, Alonso was given the spotlight early on. At the end of April, he hit .292 with nine home runs and 26 RBI's and did not slow down from there. Coincidentally, Alonso hit 30 home runs heading into the All-Star break, much like Judge in his rookie season; he also drove in 68 runs. On top of being selected to participate in that year's All-Star Game in Cleveland, Alonso was invited to play in the Home Run Derby. Facing off against fellow rookie Vladimir Guererro Jr. in the final round, Alonso hit 23 dingers to capture the Derby crown, becoming only the second rookie in MLB history to win the contest.
Further proving his worthiness of winning NL Rookie of the Year, Alonso went on to break Judge's rookie home run record on the second-to-last game of the season. In the end, Alonso batted .260, with 53 home runs, and drove in 120 runs. On top of breaking Judge's record, he also broke the Mets' single-season home run record set by Carlos Beltran, who hit 41 in 2006. With his efforts, the Mets finished with their first winning season since 2016, resting at 86-76. Despite failing to get his team into the playoffs, Alonso beat out Mike Soroca and Fernando Tatis Jr. for NL Rookie of the Year and was elected to the league's inaugural All-MLB team, earning a spot on the First-Team.
In many ways, Pete Alonso's rookie season compares and contrasts to that of Aaron Judge. In their rookie seasons, the two lead their respective leagues in home runs; finished top six in runs batted in; broke franchise and MLB home run records; were named All-Stars; and won Home Run Derby and Rookie of the Year crowns. Furthermore, both players were achingly strikeout-friendly, combining for 391 walks to the dugout from home plate.
In contrast, Alonso showed more consistency than Judge, and the post-All-Star break – as well as their stats – prove just that. Alonso did not go through a major slump, whereas the "Derby curse" derailed Judge's momentum for a month-and-a-half. Before the 2018 Derby, Judge, instead of competing to defend his title, announced that he was "one and done" on the event; he added in 2021 that he would only compete again if the Yankees were to host the event in the future. Whereas Yankees' fans would much rather not have Judge compete in the event again due to the risk of another disastrous slump, Alonso returned and successfully defended his title, becoming the third player in MLB history to win consecutive Derby's. Alonso will now have a second half to prove his immunity of the "Derby curse".
The Subway Series features two new faces of either franchise. Both put up memorable rookie campaigns that shaped their team's futures for years to come. In the end, only one can standout more. Who put up a better rookie season: Aaron Judge or Pete Alonso?