By: Drew Shrager
This free agency block has been filled with a ton of surprise signings. Listed below are the five best signings so far this offseason, players who hope to thrive in their new role on a brand new team.
1.) Kyle Van Noy (LB, Miami Dolphins)
This signing was one that surprised a lot of people as Van Noy decided to stay in the AFC East by going to the Dolphins. Nonetheless, the Dolphins got a player who is a natural born leader as well a ferocious defender as he showed the world as being the focal point of that dominant Patriots defense last year.  Van Noy, at multiple points during the season was easily one of the top names for DPOY so you know he is a game-changer. While only missing one game, Van Noy recorded career-highs with 6.5 sacks as well as 3 forced-fumbles, thus scoring a big payday with with the Dolphins. While Miami is still ways away from competing for a Super Bowl Title, signing players like Kyle Van Noy is a good step in the right direction.   
2.) Melvin Gordon (RB, Denver Broncos)
If I told you 2 years ago that Melvin Gordon would sign a new contract for only 16 million dollars, you would have thought I was crazy.  But after a very disappointing 2019 season, the payday didn't come as big as expected. While the 2yr/16million dollar deal is a fine price for a running back, it was nowhere near the contract that we thought Gordon was going to get after his dominant 2017 and 2018 seasons. But Gordon has showed a ton of times to be a star running back in the NFL and pairing him up with another great running back in Philip Lindsay as well as an upcoming star in Drew Lock at quarterback, the Broncos offense is going to be something to look out for in 2020. 
3.) Emmanuel Sanders (WR, New Orleans Saints)
The Saint's offense is pretty darn close to being unstoppable. It was already difficult enough to cover Alvin Kamara and Michael Thomas with Drew Brees throwing them the ball but now adding another very good receiver in Sanders, I don't think there is a defense that will be able to slow down the Saints firepower this year. The Saints are on the cusp every year to make the super bowl, and adding a player with Super Bowl experience like Sanders will hopefully put this very talented Saints team over the hump and make it to the place where a lot of NFL experts have been expecting them to be to over the past few years. Sanders struggled at the beginning of of the year on a Broncos team that had no identity at all, but seemed to fit right in once he got traded to the 49ers mid-season. Now under a coach like Sean Payton, you have a feeling that he is going to incorporated heavily on a weekly basis is a stack offense.   
4.) Bryan Bulaga (OT, LA Chargers)
It is becoming a theme every year that the Chargers can't protect their quarterback.  They are always on the bubble of being a sleeper team and being able to make a run, but the fact that they can never get a good offensive line always seems to bite them. Bringing in Bulaga from the Packers was a great decision as it will give new quarterback Tyrod Taylor a reliable lineman to hopefully give him more time to throw and find his talented receivers in Mike Williams, Keenan Allen and Hunter Henry. Maybe this signing plus a couple of more offensive lineman in the draft will finally put this talented Chargers into that elite team conversation. With defensive stars like Joey Bosa, Melvin Ingram, and Derwin James, the Chargers might just be a few key pieces away from maybe being able to compete with the seeming to be unstoppable Chiefs in the AFC West.
5.) Jamie Collins (LB, Detroit Lions)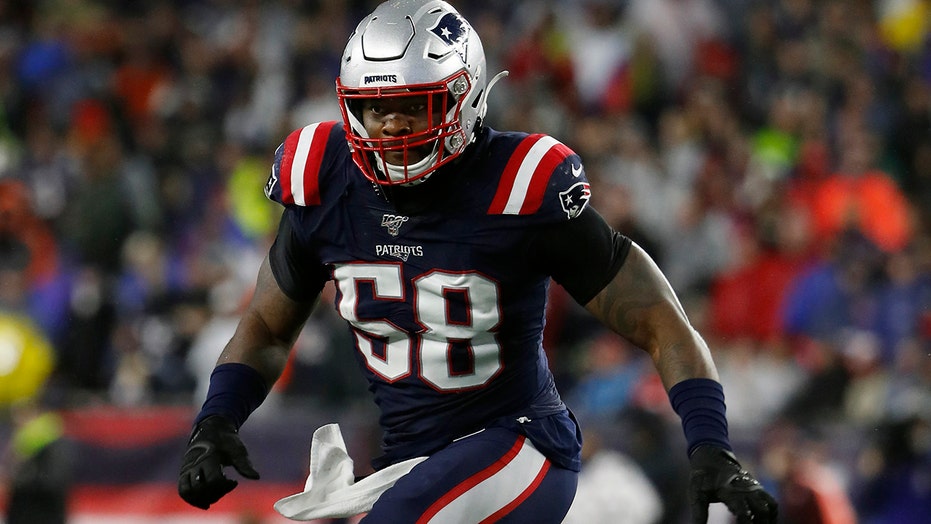 Another great defender the Patriots let slip away. Jamie Collins after resigning with the Patriots, put himself back on the map as being the freakish athlete that he is.  His athleticism alone makes him a force in the backfield and the fact that he can cover tight ends makes him a valuable piece for a Detroit Lions team that is really struggling to find the right group of players to win games. Coach Matt Patricia is on the steaming hot seat so hopefully a guy like Jamie Collins can be enough of a game-changer to make the Lions into a scary team in the NFC North. But that being said, the Lions still have a lot more work to do as well as players to target if they want to even begin thinking about capturing an NFC North Title in 2020.
There are still some big names out there like Jadeveon Clowney, Cam Newton, Jameis Winston so this list is bound to change if players like those sign with the right team. But as of right now, these are the players who I expect to make the biggest impact on their new teams. In a world right now with no sports, having this kind of offseason has definitely helped the sports world cope a little bit.