By: Nathan Baakko
Merriam-Webster defines a sleeper as "someone or something unpromising or unnoticed that suddenly attains prominence or value." With the NFL Draft coming up in just 2 weeks, there's plenty of talk over who brings value at their projected pick. Today, we look into the defensive side of the ball at some potential sleepers who could possibly exceed their potential draft stock in major ways.
5) Kenny Willekes, DE, Michigan State
Willekes is a former walk-on who played in 40 total games, recording a total of 228 tackles (49 for loss), 23.5 sacks, an interception, and 4 recovered fumbles. The DE shows determination in every play and has a full arsenal of pass-rushing abilities. He produced consistently in college and is able to get the right leverage on most plays. Willekes almost never misses a tackle and and is able to use his hands to get by the offensive line with ease. Although he may not be the quickest edge in the draft, he did show that he's capable of many bursts of speed in the game. Despite lacking some of the physical tools and lateral agility, Willekes has the upside of a 3rd round pick or better.
Projected: 4th – 5th Round
Potential: 3rd Round Talent
4) Lamar Jackson, CB, Nebraska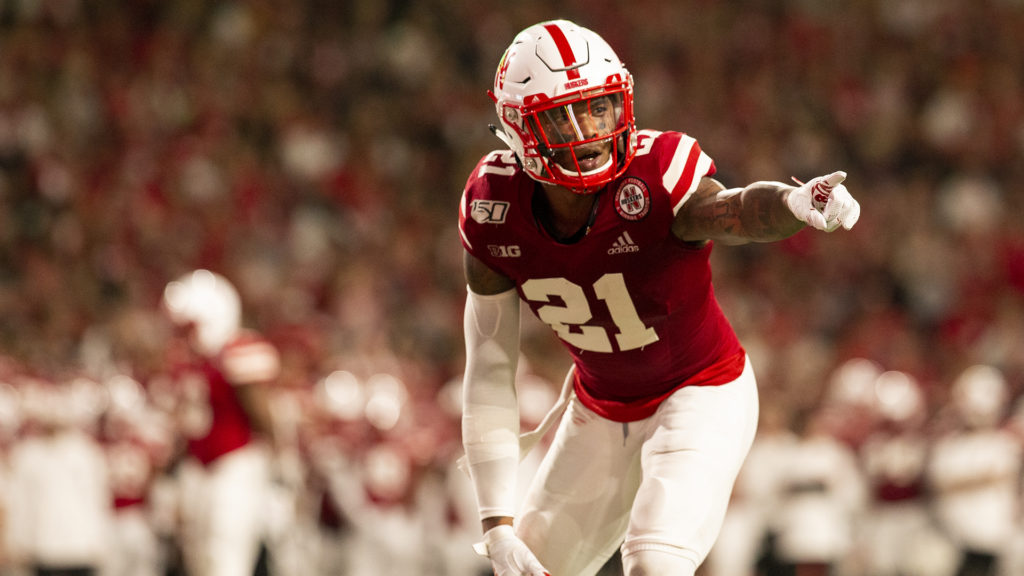 I know what you're thinking, and no, it's not reigning MVP Lamar Jackson. This Jackson is a 6'3", 215-pound defensive playmaker from Nebraska. Jackson recorded 40 tackles, 3 interceptions, a sack in his senior season, and earned 2nd-team all-Big Ten honors. Looking at his size, he would be a great outside CB for teams that want someone to defend a taller receiver. Jackson has great on-field awareness and is able to make plays on the spot. On the other hand, his size also means he's not necessarily the fastest of corners and his route running flexibility could be a little hindered. However, I see real potential in the CB who recorded the 5th highest incompletion percentage at his position (28.6%). Whoever drafts him will be getting true 2nd round talent.
Projected: 4th Round
Potential: 2nd Round Pick
3) Willie Gay Jr, LB, Mississippi State
Gay played in just 5 games this past season after facing an 8-game suspension for cheating on a chemistry exam. However, he had another off the field issue in which he may have broken QB Garrett Shrader's orbital bone. If teams can get past the off the field issue, they'll see he ended his career with 99 total tackles (11 for loss), 3 interceptions, and 6 sacks in 28 games. Gay had an incredible combine, has the talent to consistently stop tight ends, can play outside or middle linebacker, and is used to playing in a variety of defensive sets. The LB also has the frame to stop plays on the inside and is able to read the eyes of the quarterback and jump the passing lane. If Gay matures and leaves the off-field issues in the past, I see great 2nd round talent for whoever picks him.
Projected: 4th Round
Potential: 2nd Round Talent
2) Julian Okwara, DE, Notre Dame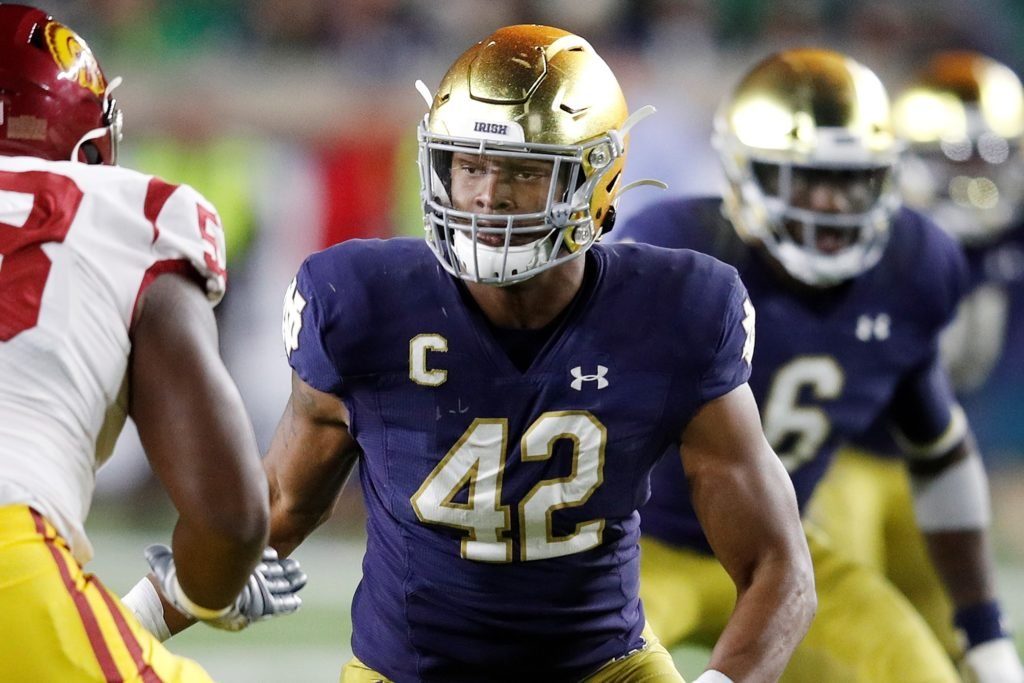 The 6'4", 248-pound edge broke his leg in the last game of his collegiate career and was unable to participate in the combine drills. Okwara is a crazy athlete and has great size, length, and speed. He's able to control his body very well, can turn on a dime, and has the power to rip through an offensive line. Okwara is also capable of dropping into coverage, can recover after getting beat initially, and has great speed bursts when closing. In his 35 games at Notre Dame, Okwara racked up 79 tackles (24 for loss), 15.5 sacks, 2 interceptions, and 4 forced fumbles. Once he gets a little bigger and develops a few more ways to counter the opposing line, Okwara will have the potential to start for a team within the next couple years. I value Okwara as a late 1st/early 2nd round talent.
Projected: Late 2nd – Early 3rd Round
Potential: 1st Round Talent
1) Logan Wilson, LB, Wyoming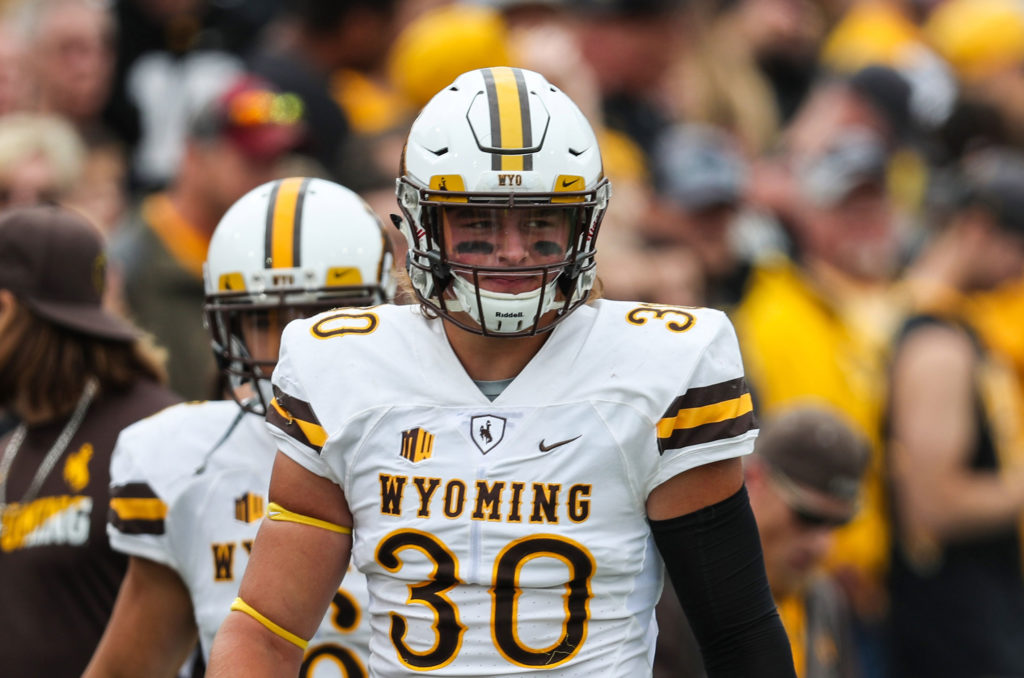 Wilson made a name for himself at Wyoming, making it onto many LB award watchlists and earning all-Mountain West 1st team honors. Through his 50 games, he recorded an incredible 409 tackles (34.5 for loss), 10 interceptions, 7 sacks, and recovered 4 fumbles while forcing 5. Wilson can play well in man or zone coverage, knows how to fill passing lanes, plays sideline to sideline, and is one of the most aggressive tacklers in football. He can shoot into a gap and make an instant play, has a high level of alertness anytime on the field, and has great range as a tackler. He's a former safety who can become a star hybrid player in the league. Overall, I view Wilson as a 2nd round talent who will be starting for whoever drafts him within the next 2 years.
Projected: 4th Round
Potential: 2nd Round Talent
All of these players have the potential to outperform their current projected draft stock by at least 1 round, and could all wind up starting for their team within a few years. Most of these guys will most likely be taken on day 3 of the draft but will prove to be worthwhile picks for their teams. Be sure to check back for the offensive sleepers edition.