By: Owen Cooper
The Baseball Hall of Fame in Cooperstown, NY is one of the toughest places to get into as a baseball player. Despite the odds being stacked against players even making it into the Majors, only the top 1% of MLB players have even been inducted into the hall throughout the sport's history. Based on there being around 750 MLB players (25 players on 30 teams), there are likely 8 (about 1% of 750) future Hall of Famers actively playing in the show, and here's who they are:
Albert Pujols
Stats: 100.8 WAR, 3202 H, 656 HR, 2075 RBI, .300 BA
Accolades: 3x MVP, 2x World Series Champ, 10x All-Star, ROY, 2x GG, 6x SS
When Pujols entered the league with the Cardinals, he almost instantly became one of the league's best hitters. As a Red Bird, Pujols put up consistently amazing offensive numbers and led them to two World Series titles. After leaving St. Louis for the Angels, he has seen a significant dip in his numbers, but he has extended his career and remained relevant nonetheless. Nowadays, it seems like everything Pujols does is a new record or puts him in a new exclusive group. This is a no brainer.
Yadier Molina
Stats: 40.1 WAR, 1963 H, 156 HR, 916 RBI, .282 BA
Accolades: 2x World Series Champ, 9x All-Star, 9x GG, 4x Platinum Glove, SS
Yadier Molina was another key member of the Cardinals teams that won in '06 and '11, and he is arguably the best defensive catcher the sport has ever seen. Yadier's numbers might not pop off the page, but his ability to remain healthy, lead playoff teams, and continuously be a defensive force make him a hall of famer.
Joey Votto
Stats: 62.0 WAR, 1866 H, 284 HR, 944 RBI, .307 BA
Accolades: MVP, 6x All-Star, GG
Reds lifer, Joey Votto, has seen a drop in production over the last few seasons, but in his prime, Votto was one of the best 1st baseman in the game. Votto, Prince Fielder and Albert Pujols would have to battle it out in the NL Central for the title of best 1st baseman, and based on his numbers, it's clear that Votto stood out. Additionally, he is a good full season away from the 2000 hit and 300 homer milestones that would cement him among the best in the game.
Clayton Kershaw
Stats: 67.9 WAR, 169-74, 2.44 ERA, 2274.2 IP, 2464 K
Accolades: MVP, 3x Cy Young, Triple Crown, 8x All-Star, 5x ERA Title
It's amazing to think that with the lack of Postseason success, Clayton Kershaw's numbers would be this good. Kershaw is quite possibly the best left-handed pitcher in the history of baseball, and if not, he's in the same class as Sandy Koufax, Randy Johnson, and CC Sabathia. Time will tell if Kershaw will be able to adapt as a pitcher to stay effective in the league as he ages, but if he does, he will continue to put up godly numbers. Kershaw will undoubtedly be a first ballot hall of famer.
Zack Greinke
Stats: 71 WAR, 205-123, 3.35 ERA, 2872 IP, 2622 K
Accolades: Cy Young, 6x All-Star, 2x ERA Title, 6x GG
One of Clayton Kershaw's former teammates, Zack Greinke, has arguably had a better career than Kershaw. Greinke has been putting up consistent excellent seasons for over a decade, helping numerous teams win a lot of games. Greinke might not be top of mind when people talk about future Hall of Famers, but when looking at his resume, it's obvious that he will be in Cooperstown once he decides to "hang 'em up".
Miguel Cabrera
Stats: 69.5 WAR, 2815 H, 477 HR, 1694 RBI, .315 BA
Accolades: 2x MVP, World Series Champ, 11x All-Star, Triple Crown, 7x SS, 4x Batting Title
Due to the lack of success of the Detroit Tigers the last few seasons, many people forget how great they were and how great Miguel Cabrera was. During his time in Detroit, Miggy has won multiple MVPs and accomplished the first Triple Crown since the 1960s. Cabrera has been excellent going back to his days as a Florida Marlin, where he won his only World Series. If Cabrera can put together a couple more solid years, he will end up in the very exclusive 500 home run 3000 hit club. The only members of this club are: Albert Pujols, Hank Aaron, Alex Rodriguez, Rafael Palmeiro, Willie Mays, and Eddie Murray.
Mike Trout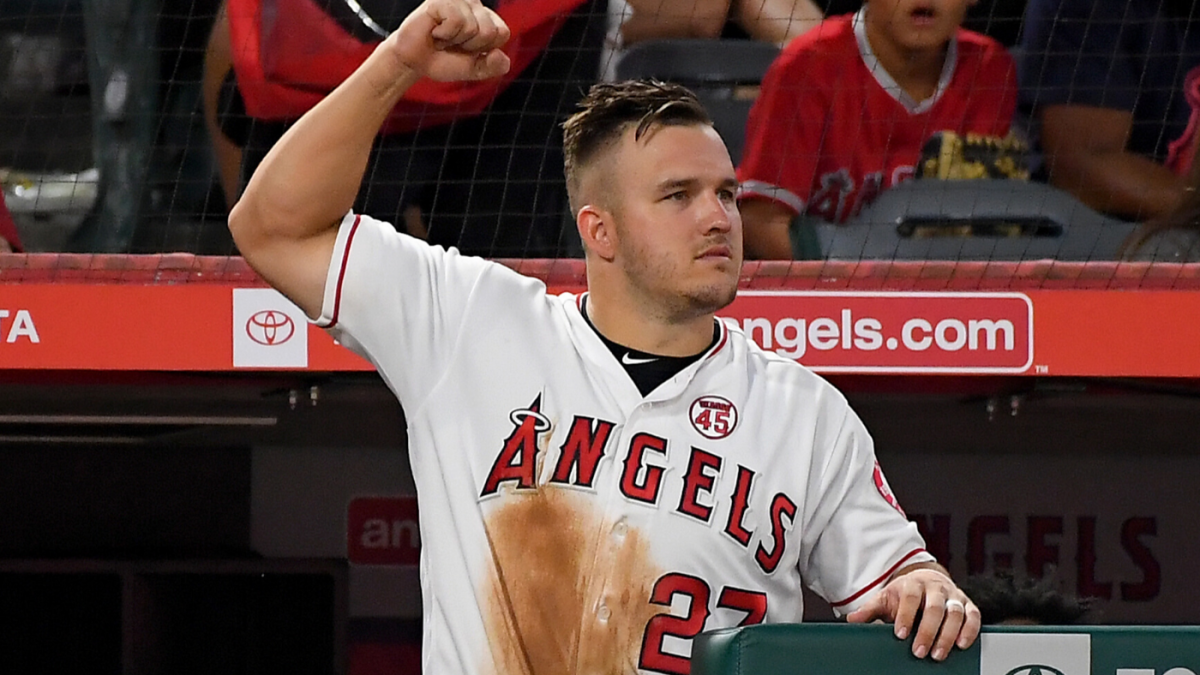 Stats: 72.8 WAR, 1324 H, 285 HR, 752 RBI, .305 BA
Accolades: 3x MVP, ROY, 8x All-Star, 7x SS
If Mike Trout retired today, he would already be a hall of famer, but he still has most of his prime and years after to go. Trout has been the best player in the league almost since he stepped foot on a Major League field, and now he's well on his way to become one of the best players in the history of baseball. Since his debut, Trout has been compared to Mickey Mantle and Willie Mays, who are widely regarded as the two best center fielders in history. If Trout remains healthy for the rest of his career, it's scary to think where his numbers could end up. If not, he will still end up in Cooperstown.
Robinson Cano
Stats: 68 WAR, 2570 H, 324 HR, 1272 RBI, .302 BA
Accolades: World Series Champ, 8x All-Star, 5x SS, 2x GG
Robinson Cano has become one of the most forgotten players of this generation. Since his decision to sign with the Mariners, Cano has become an afterthought to many, but once he retires and becomes eligible for the hall, the Cano buzz will be off the charts. It's clear that his numbers are good enough to get him into Cooperstown, but as a Mariner, he received an 80 game suspension for PEDs, and now his legacy is up in the air. It's not clear how long or how effective Cano's steroids were, but as of now, steroid users seem to be left out of the museum. If the baseball writer's start to change their mind, maybe Cano will get in, or maybe they'll look past the PED use all together since it happened after the prime of his career. Either way, Cano will always be remembered for his sweet swing and flashy glove.