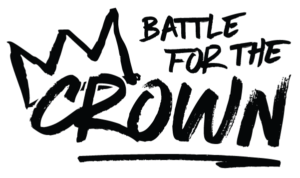 By: Isaac Strand
Heading into the Championship series, all seven PLL lacrosse clubs submitted final rosters to bring along to Salt Lake City. After announcing their rosters, we break down each team, continuing with Chaos and Archers LC.
Chaos LC
Chaos LC, led by electric head coach Andy Towers and the Bomb Squad, finished the 2019 regular season with the best record, before losing two straight games to get knocked out of the playoffs. From their fast-paced play to their extremely talented and creative offense, Chaos LC is no doubt one of the most fun teams to watch in the PLL. Besides the Myles Jones-Sergio Salcido trade, Andy Towers was able to keep his unit almost entirely intact from the prior season. On offense, Chaos returns stars Connor Fields, Jake Frocarro, and Josh Byrne, along with a great supporting cast fit around them. Defensively, 2019 Defensive Player of the Year Jarrod Neumann returns alongside fellow Bomb Squad members Matt Rees and Troy Reh, in front of 2019 Goalie of the Year Blaze Riorden. The addition of goalie Dillon Ward from the Entry Draft raised some eyebrows, and time will tell how he will contribute behind Riorden. Chemistry is the key to success in an extremely competitive PLL, and this team is overflowing in that aspect. One remaining question, will teams in 2020 be able to adjust to their explosive transition game, or will Jarrod Neumann once again run free over the midfield line?
Archers LC
After ending last season on a 25-7 blowout win over Atlas to secure the #1 overall pick in the 2020 rookie draft, Archers fans wondered how the team would retool going into this season. Well Archers fans, retool they did. After losing Christian Cuccinello and Dan Eipp to the Waterdogs, head coach Chris Bates added Grant Ament, Christian Mazzone, Eli Gobrecht, and Jack Rapine. On the defensive side, Archers LC ranked first in scoring defense in 2019, and filled in any weak spots with the addition of Gobrecht in the Entry Draft. Offensively, this team might be the most dangerous unit in the league featuring the likes of Ament, Marcus Holman, Will Manny, and 2019 Midfielder of the Year Tom Schreiber. That's enough to keep defensive coordinators up all night during the Championship Series. The biggest question for this squad is around who will start in net? Archers chose to protect Drew Adams over Adam Ghitelman, but will Bates decide to continue to run with the 2 goalie system? Regardless of who is in net, the Archers are upgraded and ready for the Championship Series.
Join the Nosebleed Lax Bracket Challenge for a chance to win PLL & Nosebleed gear…
Link: https://csc.premierlacrosseleague.com/join/UH7MYLux7?inviter=Jack