By: James Murphy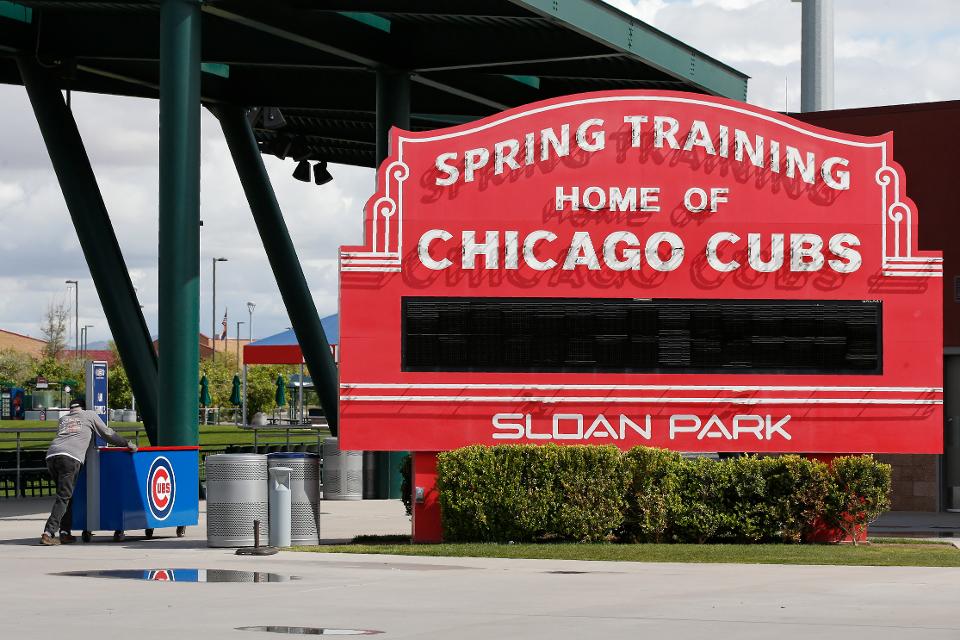 As the coronavirus pandemic rages on, each of the world's biggest sports leagues are scampering to find ways to keep their 2020 seasons alive. 
The MLB's recent attempt to do so proposes an unorthodox but somewhat familiar setup. Instead of the traditional American League-National League format, the league is proposing that all 30 teams play at their spring training sites in Florida and Arizona with leagues and divisions realigned based on geography. Major league stadiums within those two states would also be fair use. 
According to Bob Nightengale, the divisions would look a little something like this; 
GRAPEFRUIT LEAGUE
NORTH: New York Yankees, Philadelphia Phillies, Toronto Blue Jays, Detroit Tigers, Pittsburgh Pirates.
SOUTH: Boston Red Sox, Minnesota Twins, Atlanta Braves, Tampa Bay Rays, Baltimore Orioles.
EAST: Washington Nationals, Houston Astros, New York Mets, St. Louis Cardinals, Miami Marlins.
CACTUS LEAGUE
NORTHEAST: Chicago Cubs, San Francisco Giants, Arizona Diamondbacks, Colorado Rockies, Oakland Athletics.
WEST: Los Angeles Dodgers, Chicago White Sox, Cincinnati Reds, Cleveland Indians, Los Angeles Angels.
NORTHWEST: Milwaukee Brewers, San Diego Padres, Seattle Mariners, Texas Rangers, Kansas City Royals.
The set up would allow these teams to go about their season in facilities they're already familiar with. Not to mention that games would be concentrated in a certain area as opposed to spread all over the country.
It beats the Arizona plan, which to me seemed risky. Cramming every team in one general area where stadium usage could be a problem seemed risky. This would also take the cold out of the question should postseason games end up being played in November. It's pretty warm in those states year round and if the weather does become an issue, games can be moved to one of the major league stadiums, all of which are indoors. 
There are still lots of questions to be answered, but a few stand out. If you're keeping teams in their spring training homes, what does that mean for minor league teams? For one thing, many of them use the spring training venues during the season. 
You'd also have to account for the ones playing in different states, each of which are at different stages of "the curve." If they don't end up playing their seasons, They should still be compensated somehow. 
Let's say a player goes down with an injury. Teams would have to be able to replace him somehow whether it be calling up a minor leaguer or a player from some sort of practice squad. You'd also have to consider the rehab process and how that might change if there's nowhere to do rehab assignments. More importantly, say a player needs a procedure done and the only doctor who can do it is outside of one of the two states. How would that be handled?
The last question is a bit more of a personal gripe, but I don't see why any games should start at 11 a.m. Granted this is coming from a guy who, since social distancing has started, can barely get up at 11:15 most days. Even then, it seems like more of a push to get games on TV than something fans will actually enjoy. 
Overall, the proposal beats no baseball whatsoever and if the league feels it's viable, they should absolutely zone in on it. Just as long as it doesn't totally leave others in the dust and, most importantly, that it keeps everyone involved safe.