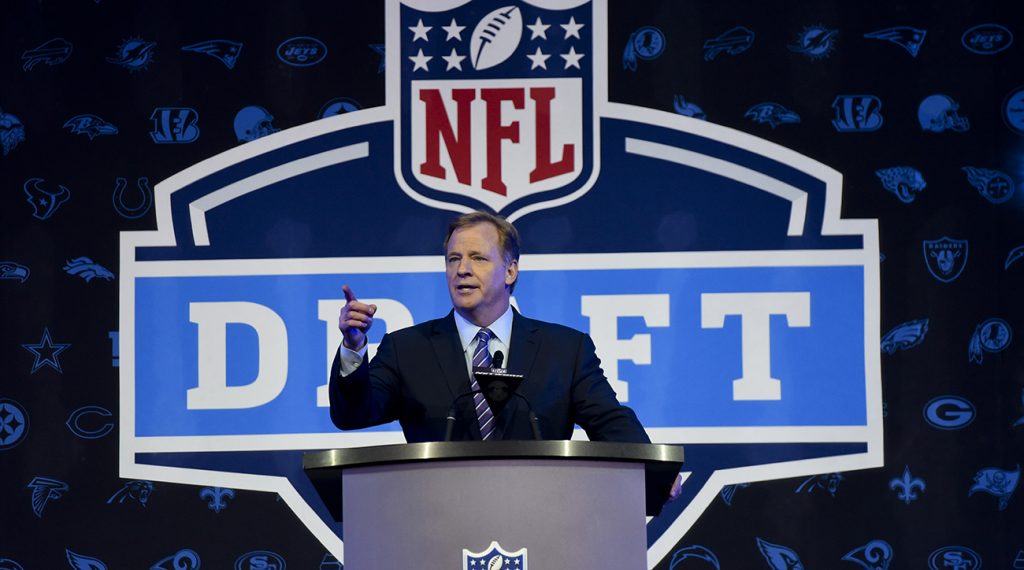 Unless you live under a rock or are an Oakland scout, you knew you had to watch the draft this year. Big names like Kyler Murray, Dwayne Haskins, Quinnen Williams, and Nick Bosa got their chance to shine, and new names would be talked about that night (don't lie, you had no idea who Daniel Jones was). These five names took over the night, but I wanted to talk about the picks no one was talking about that night. Picks like Houston looking away from the FBS to find the man they need, picks like Josh Allen being taken 7th in the draft for the second year in a row. Let's get into it.

If I asked you name the schools in Alabama that had big draft nights, naturally Alabama and Auburn would come to mind. How about Alabama State? OT Tytus Howard was drafted 23rd by the Houston Texans, 2 rounds before any Auburn player was selected. In fact, he likely got drafted because of his play against Auburn, locking down their edge rushers. Tytus Howard will likely be called upon this year to protect Deshaun Watson's precious knees. If he fails to prevent Watson's ACL from tearing like wet paper, maybe they could put him at QB. Hear me out, the 6'6, 322lb OT played QB in high school, and I don't know about you but I want to see Howard run a QB option, or throw a hail mary to save a game. Houston got a QB and OT with one draft pick, and they knew exactly what they were doing.

Josh Allen was drafted 7th for the second year in a row. The difference is one is a massive QB that plays in one of the coldest places in the US, and the other is a LB that plays in a town that doesn't drop below 70℉. Josh Allen played at the renowned football powerhouse known as the University of Kentucky. While Benny Snell was tearing up SEC defenses for UK, Josh Allen was giving offenses nightmares on Saturdays. Allen had 88 tackles, 21.5 tackles for loss, 17 sacks, and 5 forced fumbles in 13 games his senior year. Now imagine what he can turn into with the defensive coaches in "Sacksonville". Scary. If Nick Foles keeps his magic, and Josh Allen plays the way we know he can, Jacksonville might make the AFC South look like a legit division again.
This draft was memorable for all the right reasons. Having a generational talent like Kyler Murray, or having a generational headscratcer like Daniel Jones made this draft as good as it is every year, but looking deeper into this years draft is where all the fun is. That's where you find 322lb QBs and maybe more Josh Allens.