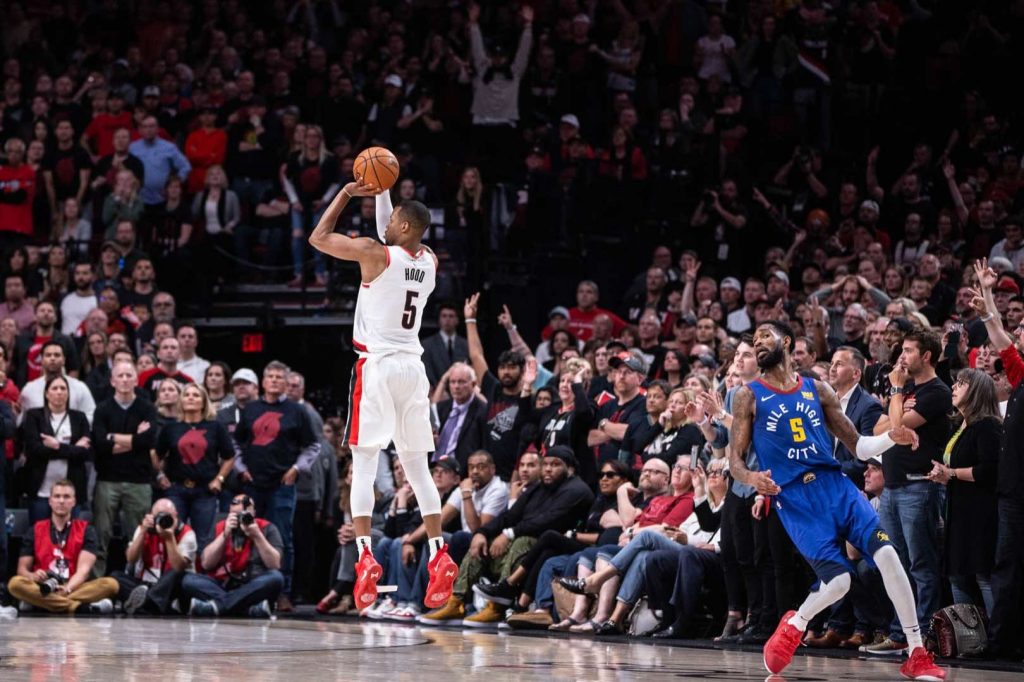 On the night of Friday May 3, the Denver Nuggets and Portland Trail Blazers tipped off what was anticipated to be a close battle in the third game of this series. In the end, I'm not sure the word "close" can begin to describe how insanely competitive this game was.
In a game that went four overtime periods (not a typo), the Blazers outlasted the Nuggets in what is now tied for the longest game in NBA playoff history. This feat was last reached in 1953 by the Boston Celtics and the Syracuse Nationals, with Hall of Famer Bob Cousy leading the C's to victory.
I stayed up for this entire game and you may think I just wanted the game to end so I could sleep. I mean, I'm a Timberwolves fan, so why would I care about two of my division rivals going back and forth until 2AM?
Y'all, this game was awesome. I couldn't stop watching. The amount of heart these guys put into this game was incredible. I wanted them to keep tying it up and keep playing because both of these teams wanted this win so bad. In the end, Portland just wanted it more. CJ McCollum had a great night, leading the way for Portland with 41 points, 8 rebounds, and 4 assists.
Now, let me hit you with some crazy stats. A regular NBA game is played for 48 minutes. This game was played for 68. Okay, simple right? Well, Denver Nuggets star center Nikola "The Joker" Jokic played 65 OF THOSE 68 MINUTES. How he was still standing during this game, I will never know. Most minutes for a 7-footer in NBA playoff history. Unreal.
In triple overtime, it seemed over. The Nuggets secured a four-point lead with just 31.8 seconds left in the game. So, Lillard and McCollum decided to go to work. After Dame nailed a layup to cut the lead to 2, CJ knocked the ball loose from Jamal Murray's hand and it was ruled Denver's ball. However, after a look at the replay monitor, the ball barely grazed Murray's fingertips, and the refs reversed the call in Portland's favor. Lillard made another layup, Murray missed an absolute prayer from almost half-court, and we went to 4OT.
Finally, the Blazers subbed in role player Rodney Hood, who galloped in with plenty of energy after sitting for an hour. Hood hit a fadeaway to put them up by one, but Millsap answered with a left-handed beauty at the hoop, and Denver took the lead right back. After McCollum missed a close 2, he grabbed his rebound, and kicked it back out to Hood. He faked his defender, knocked down a triple, and became the new hero in Portland for the night. Portland would then close out the game and win this absolute classic, 140-137. These two teams will play Game 4 tomorrow night in Portland, as the Blazers now own a 2-1 series lead.
This was an outstanding performance by both teams and has my vote for game of the year. I'm hoping the Blazers can keep this same energy and be the ones to take down the Warriors. That would definitely make this one of the most exciting postseason runs in NBA history.