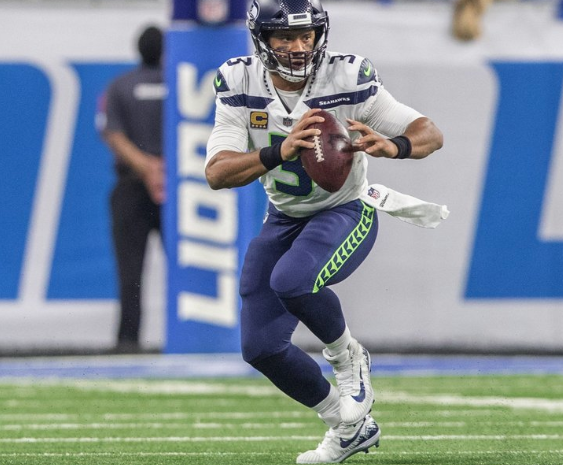 It seems like every offseason, since 2013, a new NFL quarterback is crowned as the highest paid player in history. Fans mouths drop in shock and minds boggle as hundreds of millions of dollars flow through the player just to throw the football. Joe Flacco, Denver Bronco and former Baltimore Raven started the historic trend with his record breaking 6 year, $120+ million contract in 2013, shortly after winning the Ravens a Super Bowl. The next year, several quarterbacks were given massive contracts and eventually Flacco's contract seemed to be fairly normal, especially in today's league.
So, is Russell Wilson deserving of this much money? Wilson received a 4 year, $140 million contract this offseason with an enormous extra $65 million in a signing bonus. When Wilson was drafted by the Seahawks, many doubted his playing ability because of his height and overall size. But Wilson quickly took the league by storm, making the playoffs each of his first five seasons and winning a Super Bowl in just his second. He has 6 Pro Bowl selections in 7 seasons and has taken his team to the championship twice already. The Seattle Seahawks were unbelievably irrelevant before Wilson took charge and are now one of the most popular teams in the NFL.
In 5 years, Wilson's contract will probably look pretty average, and Flacco's contract in 2013 will look low. That's because the league's players are always complaining about mistreatment. Major League Baseball, for instance, has no cap what so ever. The NBA raised the cap and allows for 'max contracts' which are unbelievable amounts of money. It's caused some players, like Tyler Johnsonof the Miami Heat to get far more money than they are probably worth when you compare them to the league's best. NFL players turn to their owners and the commissioner asking for more money and point fingers to other professional athletes who make far more than them, despite the NFL being the most popular sport in America.
When you compare Wilson's contract to dominant players in other leagues, it seems like he is worth this massive contract. But fans will always complain that a player makes too much, because they don't realize these teams just compete with money so they can remain competitive. In fact, the only reason Wilson's contract didn't make even more noise in the media is because how overshadowed it was by Mike Trout, Bryce Harper, and Manny Machado's contracts in MLB this spring. The Seahawks are likely just trying to carve out money and time to prepare to bring in other big-name players. They'll know exactly how much they can spend throughout Wilson's contract.