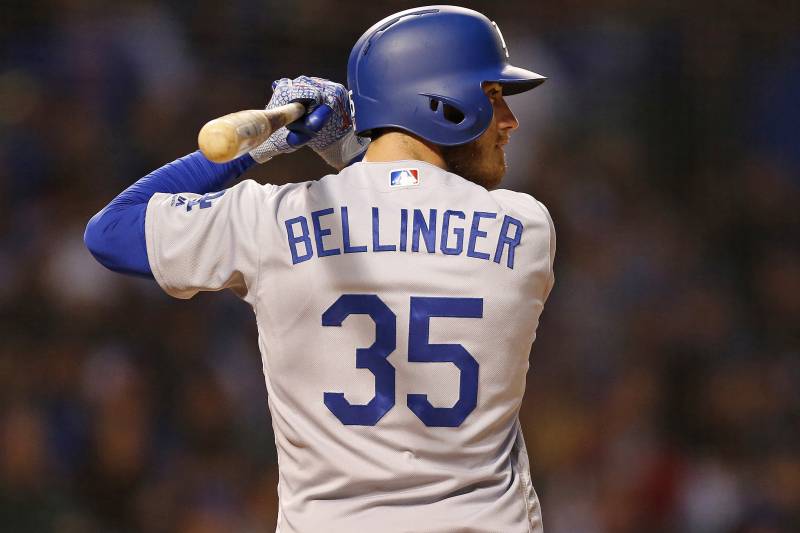 No baseball fan can deny the fact that Mike Trout has been the best player in baseball since his rookie year in 2012. So far, Trout has put up numbers that have him on track for the Hall of Fame after his career concludes. Unfortunately for Trout, much of his success has been individual, and his Halos are still struggling to surround their star with playoff caliber talent.

Over in Chavez Ravine, where Dodger Stadium lies, the other LA team has seen every type of playoff success short of winning a World Series. The best player during their back to back National League Pennants, Cody Bellinger, put up historic numbers in April to start off his 2019 campaign. The 2017 National League Rookie of the Year leads the entire league in Hits, OPS, Slugging, On-Base Percentage, Runs, Homeruns, RBIs, and has a .431 Batting Average. These historic numbers have him as a front-runner for MVP this season.

Bellinger's Dodgers were the first team to 20 wins this season and could be the favorites to represent the National League in the World Series for the third straight year (although their fans have no awareness of this because they leave in the 7th inning of every game). On the other side of town, Trout's Angels sit at fourth place in the AL West and are currently 4 games under .500. The overwhelming success of the Dodgers and the absolute offensive display being put on Bellinger makes me question if Trout still holds on to the crown in LA. While I might be overreacting to the insane start by Bellinger, he is on a playoff team and putting up historic numbers.

As of right now, Trout would still be the "catch of the day" for any team, but if the Angels continue to fall from the heavens, and Bellinger carries the Dodgers on a few more deep playoff runs, I could see Trout losing his position as the face of the game. And no, I am not sorry for my puns.